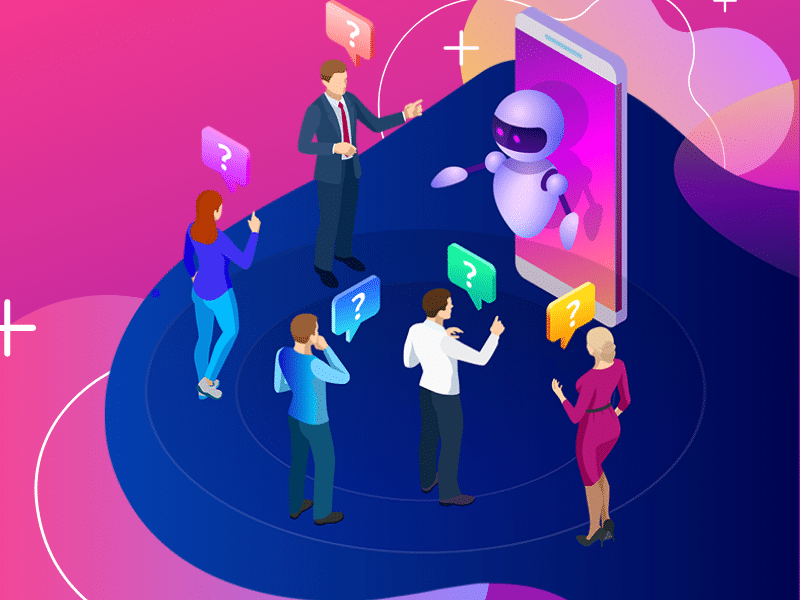 Ankit Patel

June 27, 2019

4 min read
"Ding" – is the sound you hear when you visit every other website on the WWW. This is a proactive chat tool which initiates a conversation with you. You can find this now on almost every website. All thanks to the evolution and enhancement in Artificial Intelligence (AI) technology.
• What are Chatbots?
Chatbots, designed to automate customer support, encourage website visitors to interact with the business. They are aimed at ensuring that no visitor leaves with a query in mind or due to any missing information on the website. Online chatbots make it easier for businesses to carry on conversations with customers without any involvement of human effort.
According to a survey, most of the customers abandon a website due to an unsolved query. In this on the go era, where everyone is running from pillar to post to accomplish their tasks, hardly anyone has time and patience to visit the "Contact Us" page and get the email or phone number to get in touch with the representative of the company.
With chatbots initiating conversations it becomes easy for visitors to solve their basic queries and get further information. They are programmed to answer almost all the basic questions of customers related to products/services. With the improvement in the AI technology, conversations with chatbots sound more natural than ever.
Now that we have understood what chatbots are and how they function, let's look at some of the benefits they deliver to businesses.
1. 24 Hour Service:
Chatbots make it possible for your business to be available to your customers round-the-clock. No matter what time a customer logs in, they will have a chatbot ready to converse with them. Although chatbots cannot answer complex or specific questions, they can give quick replies to the most common questions asked by customers.
Imagine an irate customer logging into your website to get in touch with you or seek some information, a chatbot readily available to communicate with them or to let them vent out their concerns can certainly appease them.
2. Immediate Resolution of A Complaint:
Chatbots are programmed to provide basic information to customers. However, they can also provide detailed information when automated to do so. Whenever a customer visits a website, he will find someone present there to address his queries and concerns. There will not be a time when he cannot reach out to anybody from the organization even if it is the non-working hours.
Many a times an issue that seems tremendous to a customer is just due to a missing piece of information. When this gap is filled by a chatbot, it can save the organization from wasting a great deal of time and effort.
3. Cost-Saving:
Using the chatbot technology, a company can save on a great deal of resources. Right from the equipment needed by the human customer care executive to the salary paid to them, there is a lot of cost savings. A lot of resources can be saved as they are replaced by a digital assistant who neither takes up space or any special or dedicated hardware system.
4. Improved efficiency:
With chatbots in place, customer care executives will hardly invest their efforts in solving the most basic queries. Their efforts will be concentrated on addressing the deeper issues faced by clients. This will improve the overall efficiency of the entire customer care department. They will be more focused on enhancing their service levels with great deal of passion as well as patience.
With more number of resolutions made each day, the business will definitely be appreciated by its customers. This will lead to a loyal customer base and also word of mouth publicity.
5. Increased Engagement levels:
Chatbots improve the overall engagement levels of customers. They engage more with a business that gives them importance and these digital bots do just that. They make the customer feel like a king.
Companies utilizing chatbots to engage customers through social media have experienced increased sales. Owing to the flexibility of chatbots, they can easily be integrated with social media channels to engage the customer at a deeper level.
6. Channel of Communication:
Chatbots serve as an important channel of communication between the customer and a business. Apart from phone, email, or physical visit, chatbot forms an essential channel for customers to communicate their needs and concerns.
7. Improved Customer Satisfaction Levels:
With there always being an entity to address their concerns, customer's satisfaction levels will surely spiral up. The quick and instant provision of information to their questions will also keep them delighted. Many customers abandon a business either due to lack of information or because they felt left out.
With chatbots in place, you can always ensure that you are always available to your customers. High levels of customer delight only translates into high revenue through sales.
• What's in Store?
With advancements in AI technology, chatbots will certainly get more empathetic. They will identify the tone of the text sent by clients and reply accordingly with compassion. Thus, improving the overall quality of the conversation. With the upcoming technology changes, it can be predicted that chatbots will be automated to create complaint numbers and dispense them for further follow up on the issues faced by clients. Simply out, chatbots will soon become the most preferred means of communication among the end-users.
With increasing number of businesses establishing chatbots as an important means of interacting with customers, there is no doubt that your competitors must have created one. Utilizing the services of digital companies offering Artificial Intelligence tool development, you can also create a chatbot to address the fundamental queries of your clients. Embracing the latest technology is one of the most important strategy you can employ to retain your customer base and profit ratio.
You may also like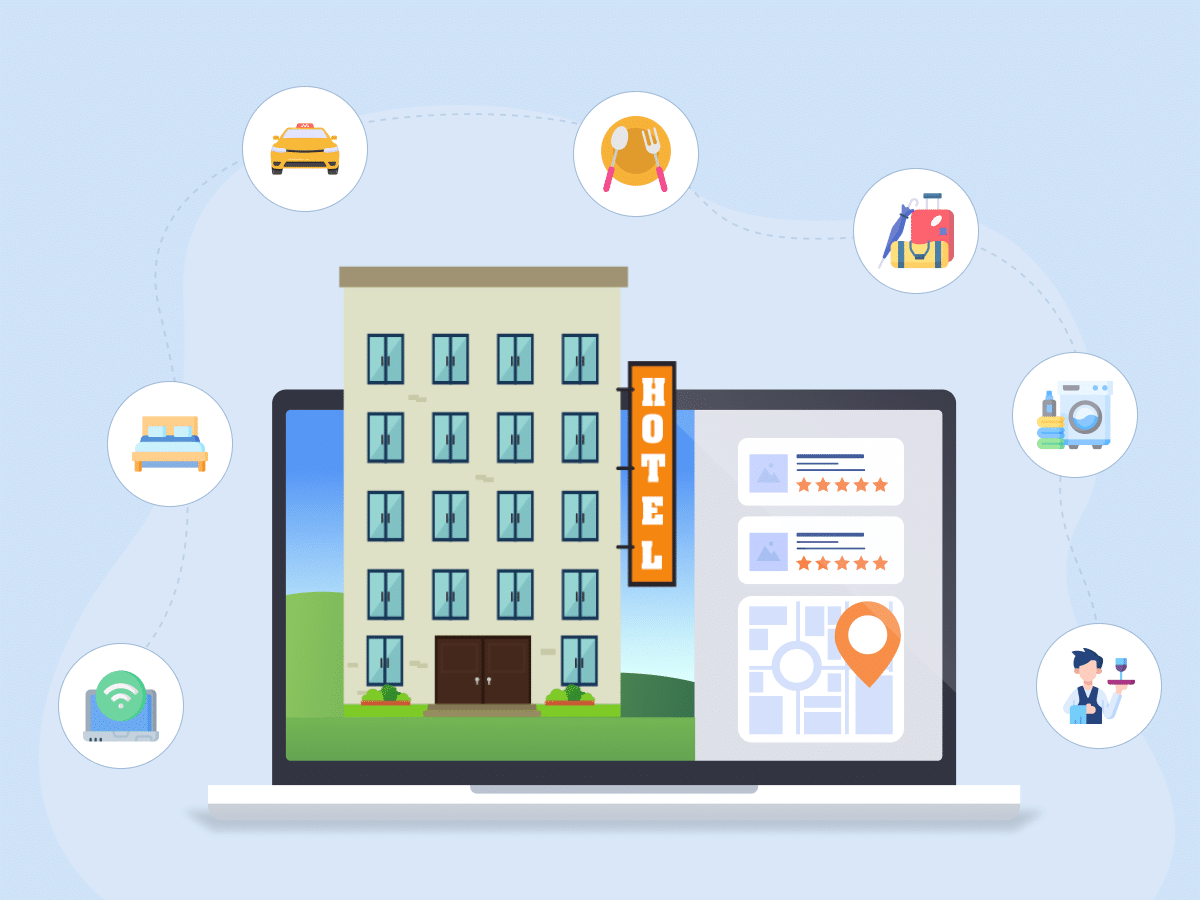 The Ultimate Guide to Hotel Management Software Development
Ankit Patel
Imagine a scenario where the reception area of your hotel is inundated with guests seeking assistance, staff members requesting entries, and other demands. The reception team may find it overwhelming… Read More