Benefits You Get By Hiring Our WooCommerce Expert Developer
Specialized in creating competent WooCommerce stores which give you an edge over your rivals, we have churned out a number of solutions with superior functionalities. Setting new benchmarks with each project we accomplish, our WooCommerce based websites and apps stand out for being futuristic and are result oriented. Not only we create exclusive solutions to meet the unique user requirements but we also modify existing web stores for an enhanced look and performance. Here's what you get when you go for dedicated WooCommerce professional development services.

Quick Query Resolution
With a committed WooCommerce developer working on your project, it is quick to contact him or her and get resolution for any of your queries related to your assignment.

Top Development Process
Hire WooCommerce web developer who craft each solution exclusively. While the standard features are same, they ensure that certain functionalities are unique to a website or an app.

Intense Market Research
We conduct thorough market research before formulating any WooCommerce store. This ensures that it conforms to the latest trends.

Focused Efforts
Once you hire WooCommerce programmer on a dedicated basis, all the concentration and efforts of that dedicated expert are focused towards your task.

Versatile Developers
You will get access to variedly talented team when you hire dedicated talent from XongoLab. You will be at liberty to interview different individuals.

Varied Time-zones
Our WooCommerce expert developer or team will be available to work at your specified time zone. This way you can contact them anytime during operational hours.
WooCommerce Achievements
Customizing each outcome with the specific industry and business requirements, our WooCommerce developers have accomplished a variety of projects which transformed business results. Take a look at the diverse WooCommerce stores we developed:
Technological Competence
Being abreast of the latest advancements on this platform, our team always churns out stunning and ahead of the time digital products. With the futuristic approach we adopt, we are able to come up with solutions which deliver long term results.
AngularJS

ReactJS

Vue Js

NodeJS

Sails Js

Hapi Js

MetorJS

Coffeescript
MochaJS

Quorra js

ChaiJS

Jasmine Js

Knockout

MoonJS
Our Hiring Process
Building bridge between you and your customers is the main aim of our business. To make this process easy for you we offer a great deal of elasticity both in our operations and processes. Right from the first time you contact us to the time you finalize a dedicated developer, we offer immense freedom to you to ensure your convenience.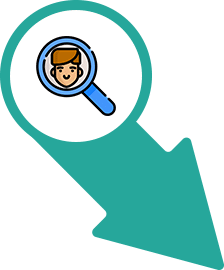 Inquiry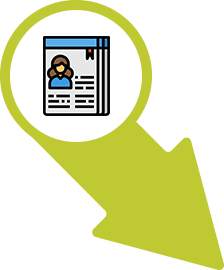 Select CV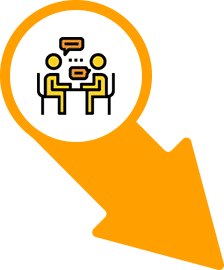 Take An
Interview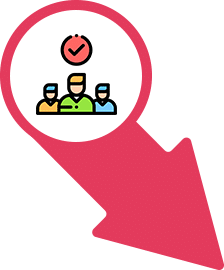 Add In
Team
Our Business Model
We offer varied models to help you hire WooCommerce developers from us. Based on your budget and complexity of your app or website, you can choose to hire a part-time or full-time developer. If you find that a totally unique model suits your business needs, then we can offer you the freedom to go with that specific model.
Frequently Asked Questions
Hire WooCommerce Developer
Can I change the business model while the app development task is on?
Due to the agile methodologies we follow, we offer our clients a great deal of flexibility. Even after you have finalized the business model and started using it, you can shift to another model at any time during the development phase. The pricing will change with the changed hiring model.
How will I know if WooCommerce is the right eCommerce platform for me?
Using our consultancy services, you can gain guidance about which platform is apt for you to create your estore. Our experts will suggest you the most suitable eCommerce platform based on your budget and business requirements.
I have a small business but wish to expand my product line, can you help me with a new website?
We have catered to the needs of variety of businesses across the globe. If you have an existing web store, we can help you enhance it with improved features. If you wish to create a new website or app from the scratch then also our expert programmers can assist you. No matter what your business size, our team is capable of carrying out your task impeccably.
If I get a WooCommerce store created and in future I wish to shift to another platform, can you do that for me?
We offer end-to-end WooCommerce services to assist you with all the tasks you want to accomplish on it. Our migration services can help you shift to any other platform or from any other to WooCommerce platform without any hassles.
Why are some of the benefits I get if I choose WooCommerce as my development platform?
WooCommerce is an open-source eCommerce plug-in with offers multiple advantages to its users. Apart from being cost-effective, it is very easy to use and can be operated even by a non-technical user. Following features make it stand out.
Highly customizable
Artistic yet professional look
Secure and trust-worthy platform for buyers
Flexible in nature