Hire PrestaShop Certified Developer To Benefit Yourself
To convert your business into an online store, a multifaceted solution is required and PrestaShop can be that solution. PrestaShop is considered as one of the best and most popular eCommerce platform with a fundamentally strong community. Using this SQL/PHP based secured online shopping cart platform, XongoLab has provided quality PrestaShop website development services that include installation, module development/setting-up, theme design/integration, integration with payment gateways and many more. All our PrestaShop web developers strive hard to shun project paralysis with a mission to have ultimate perfection.

Best eCommerce Services
Online business can appear daunting. The extensive eCommerce knowledge of our PrestaShop developers will make you run your online business securely, fearlessly and safely.

Project Planning
Crucial assessments are made while starting your project. The right base means everything. Our system architects and project leaders map out your project for making it secure and scalable.

Customized Applications
It hardly matters how gigantic your mental picture is, our progressive PrestaShop experts team can assess and put forward the best solution for converting your idea into reality.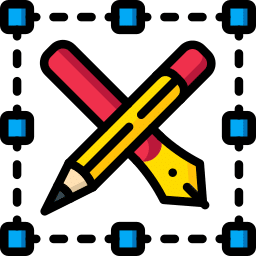 Responsive User Interface
XongoLab's Prestashop web developers are specialists in crafting responsive web applications by means of various development languages for providing a constantly effective UI.

Secure Online store
Hire PrestaShop developers to build secure and smart online market store, with integration of strong plug-ins and features. They implement appreciative templates enabling you to establish an instant link with your clients.

Efficient and Fast Process
The highly skilled PrestaShop experts of XongoLab provide proficient and rapid PrestaShop services. Our team makes use of every feature of PrestaShop for rapid development of feature-rich, flawless and efficient solutions.
PrestShop Works
XongoLab's years of experience has made it unique. We are distinct from others because of our superior work quality and we have been maintaining this from years to consistently meet and elevate standards. We hold the experience of switching systems like OpenCart, Zen Cart, Magneto, OSCommerce etc. into PrestaShop.
Plethora Of Technological Knowledge
Our every single Prestashop web developer is technology expert and for them learning about new technologies is an incessant process. From the day one, we have provided our developers with essential knowledge source and equipped them for change. Our developers technical aptitude, business acumen and aesthetic awareness have fueled the constant growth of our company. By being a prodigious learner, our every Prestashop certified developer is geared-up to orchestrate useful initiatives to guarantee your vision's success.
AngularJS

ReactJS

Vue Js

NodeJS

Sails Js

Hapi Js

MetorJS

Coffeescript
MochaJS

Quorra js

ChaiJS

Jasmine Js

Knockout

MoonJS
Our Hiring Process
Using the PrestaShop platform we render you the power to attract more prospects, vend more products as well as earn more money. Have a glance at our available hiring models to hire Prestashop developers and use their fantabulous technical skill to boost your sales. Establish a partnership bond with us through our hiring process so that our professionals start working passionately on your development project in the manner you want.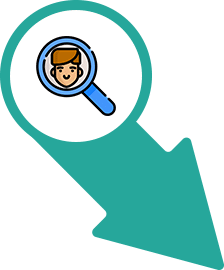 Inquiry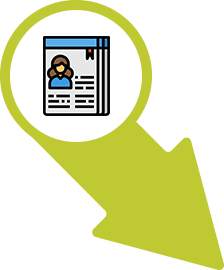 Select CV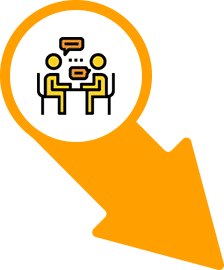 Take An
Interview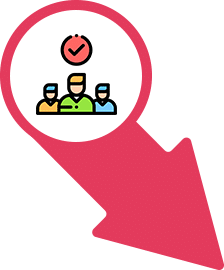 Add In
Team
Our Business Model
XongoLab's enthusiastic team holds an ability of unleashing PrestaShop solution's power. We provide services like PrestaShop website development, theme customization, layout designing, etc for bringing robust and scalable eCommerce solution. To avail of any of the PrestaShop services or to convert your existing system into PrestaShop, you can ponder on our three distinct business model to hire Prestashop programmers and let us know with which to start.
Frequently Asked Questions
Hire PrestaShop Developer
Can I switch my present eCommerce shopping cart into Prestashop?
Regardless of what eCommerce platform you are using, XongoLab has made it convenient for you to switch your store form current eCommerce platform to Prestashop. For a seamless and quick migration while preserving all your business data, you can hire our migration services.
Can my customers search my products through Prestashop website and place orders?
Today, technology is getting more accessible, so it's reasonable to fulfill the client's needs online. As per the stats, Smartphone has added very much to eCommerce sales. We promise for a responsive website through which your clients can search your products via different devices and place their orders respectively.
Can your company's developers follow the business aspect of my company?
Our every Prestashop developers hold the experience of working with businesses coming from vivid sectors. So, whether it is yours or any other company, they encompass the talent to follow the business aspects of any company.
What all businesses does Prestashop support?
From educational institutions to retail stores, from healthcare sectors to mass communication field, Prestashop can fit in all sorts of businesses. Hence, whatever business you are running, without a second thought you can go for PrestaShop.
Will maintenance be required after the completion of the website?
The eCommerce platform always offers a room for expansion and improvement. Even after the completion of the website, all demanded maintenance will be rendered by our development team. It will be our pleasure to help you in maintaining and improving your online business.