Benefits of Hiring a Dedicated Angular Developer
AngularJS, an open-source front-end framework, offers tools and technologies which help in creating rich web applications. With millions forming the community of experts, it is one of the frameworks which is constantly evolving. Armed with complete knowledge of the latest updates it offers, we have achieved customer gratification and handled dynamic requisites of the clients with ease by following flexible approaches. With each year, witnessing an increase in our client base, our growth has only reached sky heights. Hire AngularJS developers from XongoLab to seize business opportunities now possible with apps built on AngularJS.

Result-oriented Apps
With an approach that takes industry trends into consideration, you can be assured of apps that fetch you results when you partner with XongoLab to hire Angular 2 developers.

Regular updates
One of the major benefits you get when you hire Angular developer is consistent information about your venture. Scrum meetings organized daily help you get regular updates.

Timely Completion
When you hire Angular 2 developer to work committedly, he or she will be working with a complete focus on your project. Thus, you can be sure of quick accomplishment.

Versatile Developers
With the hire AngularJS developer option, you get access to versatile talents. You can browse through the CVs of various programmers and choose the apt one for your project.

Quick Communication
With our hire model, you will have a single point of contact for communicating your needs. Using multiple channels you can reach this single entity which will lead to time-efficiency.

Business-Oriented Service
With hire Angular developers services, you can be ensured of getting an industry pertinent solution that has been formulated after intense market research.
Our AngularJS Results
Guaranteeing a number of benefits to our partners through the use of cutting-edge technologies, XongoLab's web development team has churned out a number of web apps. Take a look at some of them.
Technologies That Empower Our Processes
Modernizing our solutions as per the growing market needs is our foremost priority while executing any project. With this aim in mind, we steadily follow all the technology updates so that they can serve clients with the most competent products. Refreshing their technical knowledge frequently is one of the routine activities our angular 2 programmers follow.
AngularJS

ReactJS

Vue Js

NodeJS

Sails Js

Hapi Js

MetorJS

Coffeescript
MochaJS

Quorra js

ChaiJS

Jasmine Js

Knockout

MoonJS
Our Hiring Process
Following only supple techniques, our AngularJS development team provides extreme flexibility to our partners. They can hire Angular 2 developer of their choice after interviewing programmers from our team. If you have valid reasons, we also provide you the flexibility of changing the programmer at any stage of your project development.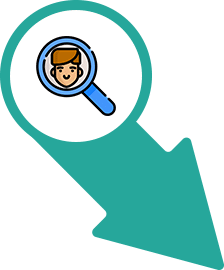 Inquiry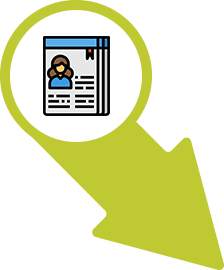 Select CV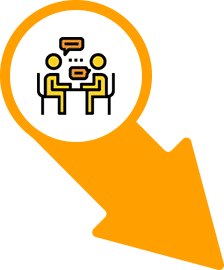 Take An
Interview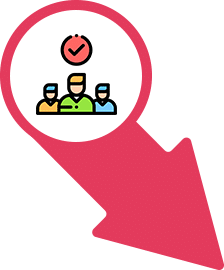 Add In
Team
Our Business Models
What attracted most of the clients to XongoLab is the availability of varied business models to avail of our versatile services. You can either go for an hourly basis wherein you will be charged based on the number of hours the programmer has put in your assignment or on a full/part-time basis. You can make a selection based on your budget and requirements.
Frequently Asked Quations
Hire AngularJs Developer
Can I change hiring model during the period when my project is under process?
Yes. You can definitely change the business model even after the commencement of your web app development process. If you feel that some other hiring model will work better for your business, then we offer the flexibility to you to do so.
How I will know about how much work has been accomplished on my project?
We organize scrum meetings that help you stay updated about the development process. They will let you know how much of the web app has been accomplished and how much is remaining. You will also be able to communicate with the programmer or team whom you have hired to render AngularJS development services.
If I feel that a single programmer is not enough to handle my assignment, can I go with hiring two?
Yes. In this case, it can be said that you are going to hire a development team to create your web app. You can decide the size of the team based on the magnitude of your project, deadline, and your budget. We offer complete flexibility during the hiring process.
If I hire Angular developer, can he or she work only on single project of my company?
Once you have hired the services of a dedicated programmer, you can avail of his skills for accomplishing all AngularJS projects of your company. The amount you pay depends on the hiring model you chose and not on the number of projects you assign to our programmer.
Your hire AngularJS developer services are available for which business segment?
No matter which industry you belong to, our specialists can create an app for you. With experience across various domains such as healthcare, retail, banking and finance, travel and tourism, media & entertainment, education, lifestyle, and many more.