Premium React Native App

Development Company

Delivering cross-platform solution, our React Native app development company serve as a one-stop destination for all solutions based on React Native methodology. Studying the latest technology and business trends, We generate some of the most impressive iOS and Android based apps. If there is already an app idea in place, our skilled React Native app developers strives to enhance it with sophisticated features missed by even the most downloaded apps.

React Native is a platform that facilitates creation of apps which run seamlessly on various platforms. It is an open-source framework used to create cross-platform apps for various mobile platforms including Android and iOS. The tools and technologies available with this platform make apps function with native platform capabilities.

Speedy development process is possible as many things can be created with the involvement of fewer code lines, for example 1000 lines task can be done in just 10-15 lines. At XongoLab, our aptitude in using gigantic libraries and amalgamating other technologies broadens the functionality for you to get a trendy and feature-rich mobile and web applications.
Free Consultation!
Please fill the form below and one of our technical associate will get in touch with you shortly.
Why Choose React Native Development Services?
With our experience in varied industries, we can successfully create outstanding mobile apps no matter which place the client, or the end-users belong to. We provide all-encompassing results which helps you avail of all the React Native app development services under a single roof. With a passion to deliver a USP along with an app to our clients, our industry experts and designer sit together to craft a truly exclusive solution.

Cost-Effective
As coding is required only once to create apps that run on multiple platforms, React Native is both time and cost saving.

High Performing Apps
React Native app development services result in creating apps which are fast performing and agile. They help in delivering impressive user experience.

Seamless Animations
React Native opensource frameworks lead to apps with smooth animations. This is mainly due to the code being converted to native views before it is rendered.

Trusted By Big Brands
What makes React Native the most reliable framework to build mobile apps, is it popular and wide usage. World's biggest brands, such as Walmart and Airbnb, leverage its capabilities for business growth.

Approval-Free
Once the app has been created, you can host it on your own server instead of submitting it to the app store and wait for approval. This way it is also easy to update the app.

Huge Support
React Native is an open source-based framework, it has huge community of programmers who can keep themselves updated through the experiences shared by others.
Our Successful Track Record
Banking on our expertise and experience in creating breath-taking mobile apps on different platforms, we as a top React Native app development company paves your way to an affordable development process. All our native apps ratings are framed with an industry-relevant user interface which makes them look outstanding.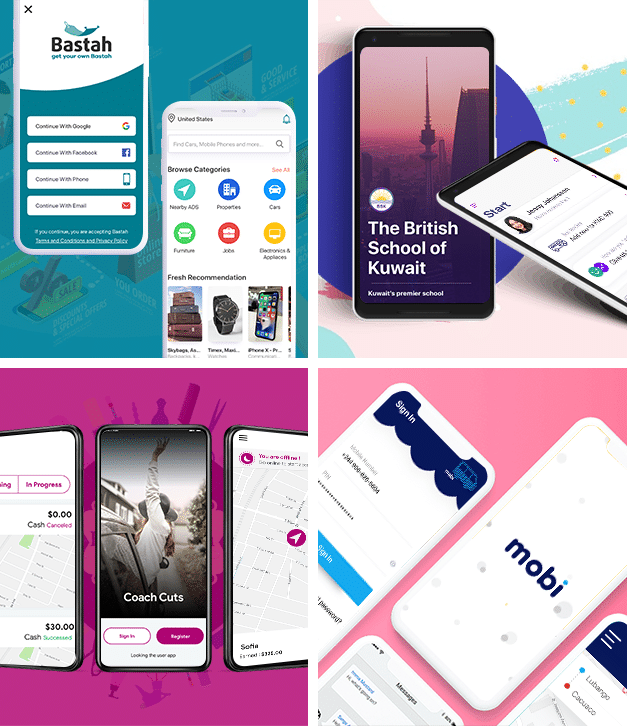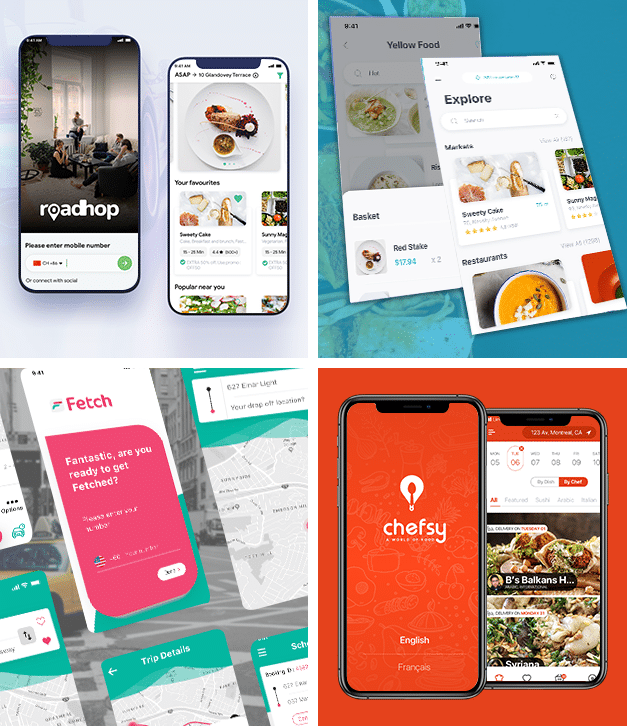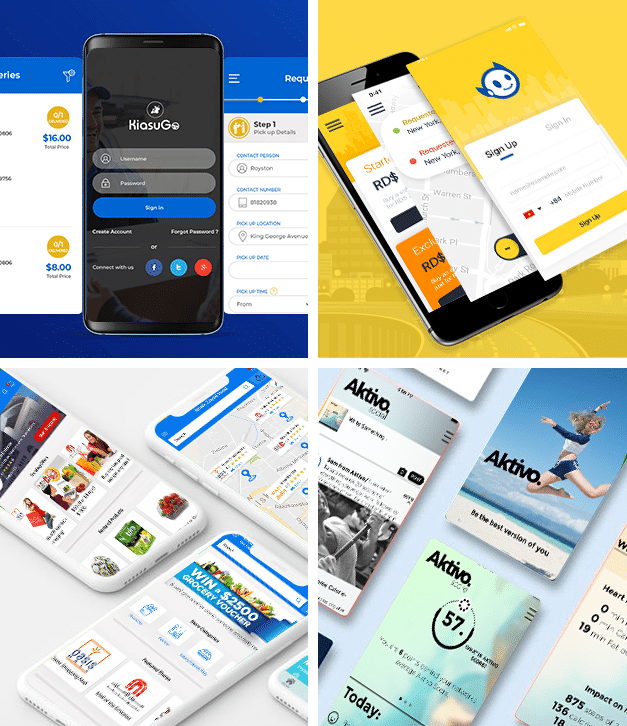 Technology Stack: Making Use of Modern Developments
Our team of react native developers leverages sophisticated tools and technologies offered by the framework so that your business can scale heights of success using the most impactful cross-platform app. Employing agile methodologies, We have been always successful in accomplishing quality apps that increase retention ration.
AngularJS

ReactJS

Vue Js

NodeJS

Sails Js

Hapi Js

MetorJS

Coffeescript
MochaJS

Quorra js

ChaiJS

Jasmine Js

Knockout

MoonJS
Versatile Industries We Cater To
We have served varied industries such as finance, business, human resources, catering, and many more with our excellent React Native app development services. Businesses from different sectors contact us with their requirement and as our professionals are experienced in handling projects of varied complexities they are able to craft a workable solution for them.
Journey to Success: Our Flexible Process
Employing agile methodologies, We have been always successful in accomplishing quality apps that increase retention ration. Once the requirements have been finalized, our React Native app development team proceeds towards the project construction phase and keeps our client regularly updated. We follow a systematic process which ensures that our entire development process is not only cost-effective but also time-saving.

Conceive Your Dream Project

Project Blue-Print Plan

Budget Formulation

Jumpstart The Project
Why Choose XongoLab for React Native App Development Services?
XongoLab marches towards innovative products that are attention capturing through our outstanding knowledge on React Native mobile app development technologies. We ensure that the final solution not just satisfies the users but leaves them in awe.

Business Expertise
Our experienced team is well aware of various business trends and therefore develop relevant apps to boost your business growth.

Work Culture and Ethics
Our healthy work culture and strong work ethics create an environment which is congenial for individual as well as team growth.

Round the Clock Supports
We are always ready to provide exceptional support to clients. Updating regularly about the progress of the project, XongoLab resolve queries at any time of the day.

Result-Oriented Solutions
Developing React Native solutions across various domains, we have helped the businesses from various segments gain customers and broaden their satisfied client base.
Hire React Native App Developers
Making use of the latest tools and technologies of the React Native framework, our programmers and designers frame a unique React Native app to help you meet your business needs. No matter how complex or simple your requirement, you will need a React Native app developer to work on your project. In short, hiring a React Native developer to work on your project will help you organize your schedule a systematic approach towards managing your project.
Part-time Hiring
Full-time Hiring
Hourly Hiring