Benefits of Hiring Dedicated NodeJS Web Developers
Well-versed in various NodeJS development technologies, our team of proficient web specialists is dedicated to delivering highly secure web to meet the exclusive requirements of our clients. Fit for creating complex single-page apps, this platform utilizes an event-driven non-blocking I/O model which backs up classic web on the server-side. You can also create chat rooms, data streaming apps, and browser games utilizing the tools offered by it. Utilizing the skills of dedicated and best NodeJS developers, you can create effective web even if they are highly data intensive. Bringing forth their expertise, they help in the fast accomplishment of the web development assignment.

Perfection
You can be assured that the websites or applications we create are totally bug-free and work impeccably as we follow stringent testing procedures.

Remain Posted
Through scrum meetings, you will always remain informed about the latest goings-on in your project development. This helps in making quick changes and leads to time-efficiency.

Quick Development
When you hire NodeJS programmers to work solely on your web app development, you can be sure of the task being accomplished quickly due to concentrated resources.

Flexible Hiring Model(s)
If you want to work on different hiring models throughout the phase of development, then it is possible through the hire NodeJS developers option.

Data Confidentiality
When dealing with only a single entity to communicate your web app requirements, it is highly possible to prevent data spillage and secure your critical business information.

Multiple Professionals
You get a chance to interview and assess the skills of various multi-talented developers when you select the hire NodeJS expert option.
Our Node.JS Works
Carrying the responsibility of delivering results par excellence with each solution we dispense, our nodejs development team has accomplished a number of apps. Have a look at some of the best solutions;
Buildinghub
Central Place for Building Practitioners
View Project
Technologies That Empower Our Processes
Knowledge is not power until we apply or implement it. Delivering a number of successful solutions across diverse segments, our NodeJS web developers have gained mastery over the platform. Being updated about the latest changes in technology helps us craft superior solutions, no matter which platform we are using for app development.
AngularJS

ReactJS

Vue Js

NodeJS

Sails Js

Hapi Js

MetorJS

Coffeescript
MochaJS

Quorra js

ChaiJS

Jasmine Js

Knockout

MoonJS
Our Hiring Process
Join hands with us to hire NodeJS programmers to gain access to the most easily managed apps. Following an agile process, we give total freedom to our clients to communicate with our versatile team of experts before finalizing the dedicated developer to work on their project. You also enjoy the liberty to change him/her at any phase provided you have a valid reason.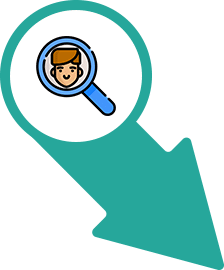 Inquiry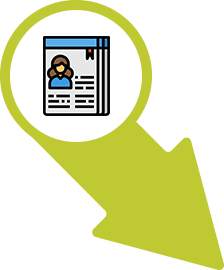 Select CV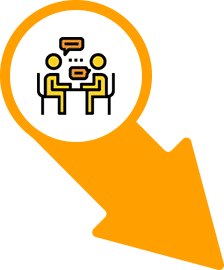 Take An
Interview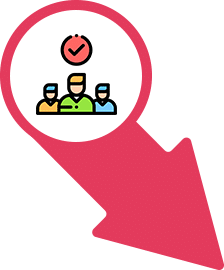 Add In
Team
Our Business Models
Our full-time and part-time experts are available to you as per your business requirement and budget. You can also hire NodeJS web developers on an hourly- basis based on your budget. Embracing flexibility we give complete liberty to our clients to avail of our varied pricing models all through the development phase. Take a look at the hiring models we offer to our clients.
Frequently Asked Quations
Hire Node.JS Developer
Can I hire an additional developer to accomplish my app?
We follow an agile hiring process and business model that leaves clients with multiple options. At any time, during the development phase, you can accomplish your app.
How will I know that my project is progressing or how much work is left to complete it?
We organize daily scrum meetings to keep you informed about the progress of the app creation task. You can resolve all projects related queries during these sessions.
If I hire NodeJS developers from XongoLab, how will I communicate with him or her and at what times?
You can communicate with the dedicated professional during the time-zone preferred by you. We provide different channels of communication like Skype, email, phone call or any other messaging app.
What are the various services you offer using NodeJS platform?
You can avail of various services such as eCommerce products, social networking apps, collaboration apps, online business application, back-end system for data management, and custom nodejs solutions at a single destination- XongoLab.
What if I want to avail of full-time hiring model for half of my project and then go for an hourly model?
As our hiring strategy is completely open and flexible to meet the variety of needs clients may have, it is possible to run the project over various hiring models. You can partially partner with us on full/part-time basis and then shift on any model you choose.