Best Gojek Clone App Development Company
In this digital world, almost all of us require an app to commence our daily routines. This epoch of increasing on-demand services demands for an app that could solely serve a wide array of solutions because downloading and handling too many apps in a single device becomes a very daunting task. Considering the present era's necessity, XongoLab steps forward as a redeemer and offers Gojek clone app development services featuring more than 52 on-demand services. Our Gojek like app interface has been designed specifically to make sure that both the service providers and the customer can use it effortlessly.
Invest in our specially crafted Gojek clone source code to embark on your commercial journey by offering plenty of services from one platform and generate more revenue within a short time span. As our Gojek clone app provides a complete range of vivid kinds of on-demand service providers, we design and develop these apps in such a manner that are absolutely uncomplicated and can be understood easily while booking any type of services.
Taxi Ride
Moto Ride
Car Rental
Food Delivery
Grocery Delivery
Baby Sitting
Beauty Service
Car Wash
Carpenter
Doctor
Dog Grooming
Dog Walking
Electrician
Fitness Coach
Handy Man
Home Cleaning
Lawn Moving
Lawyer
Lock Smith
Maids
Massage
Pest Control
Physiotheraphy
Plumber
Security Guard
Tow Truck
Tutor
Vet
Barber
Car Repair
Catering
Mechanic
Mobile Technician
Office Cleaning
Party Cleaning
GoJek Clone Script Package
We offer highly customizable and cost-effective Gojek clone script solutions integrated with advanced features along with other deliverables such as:
Customer Android & iOS App
Service Provider Android & iOS App
Admin Panel (Backend)
Service Provider Panel
Dispatcher Panel
Web Landing Page
Full Source Codes
All APIs of Products
1 Year Free Support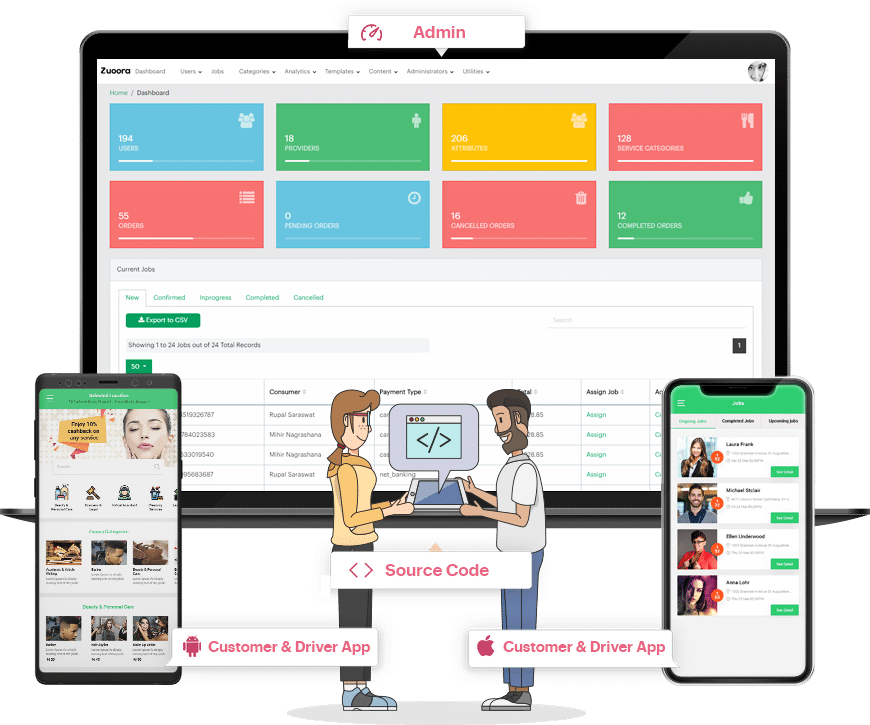 Unbelievable Features of Gojek Clone App
Our stunning UI designs helps you enhance user experience and keep them engaged with your app for hours. Using our strategically designed and developed Gojek clone source code your customers can have access to multiple on-demand services.
Customer App Features
• Easy Login
The user-friendly app doesn't have any complicated login procedures. With minimal basic details any user can login with ease.
• Access Multiple Services
The user can access more than 50 services including on-demand service providers, transport and delivery from a single app.
• Book Now or Schedule Service
By using this features user can book any on-demand services like taxi or handyman for same time or schedule for the later.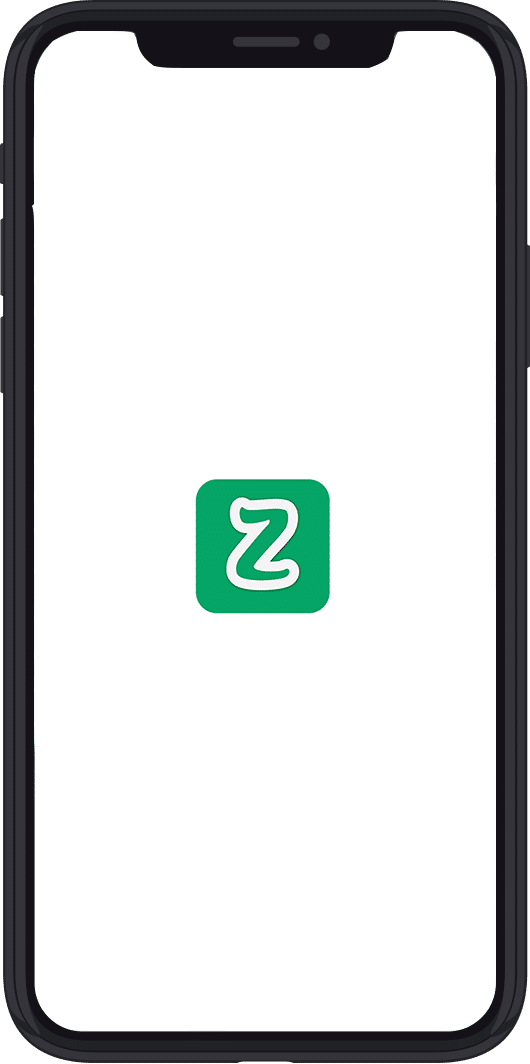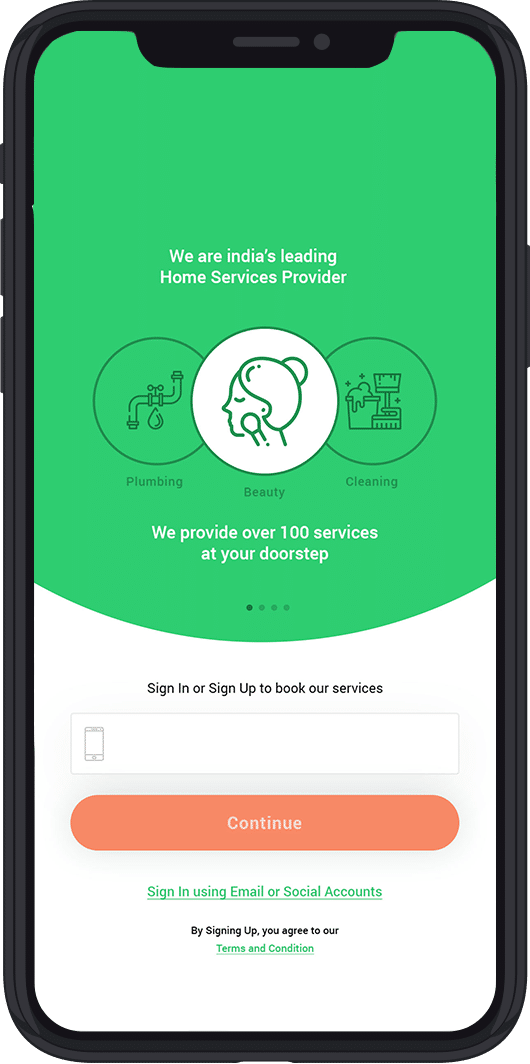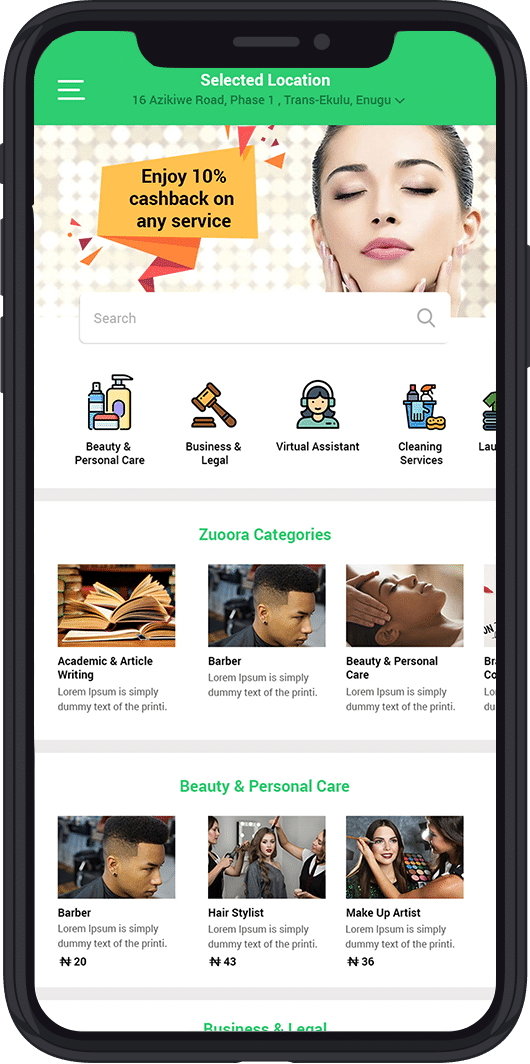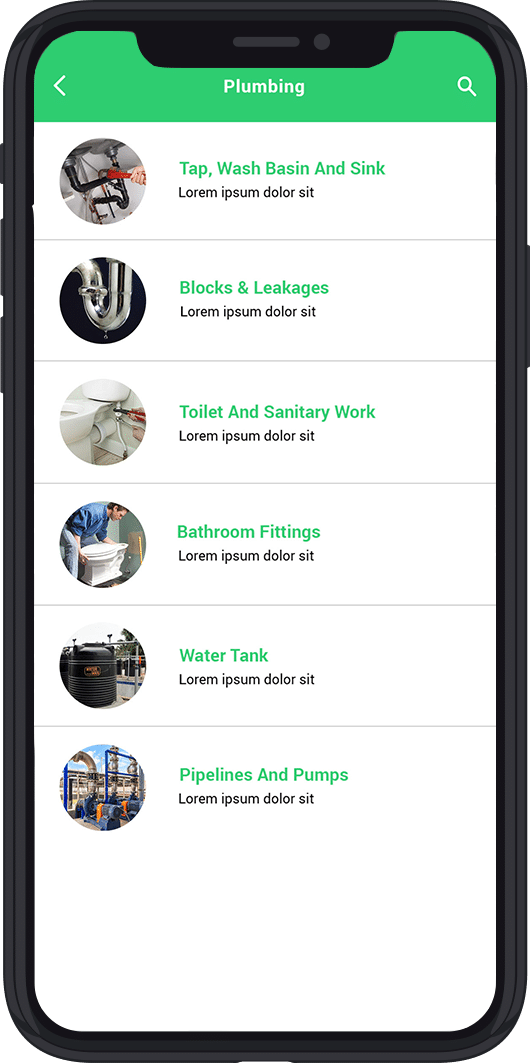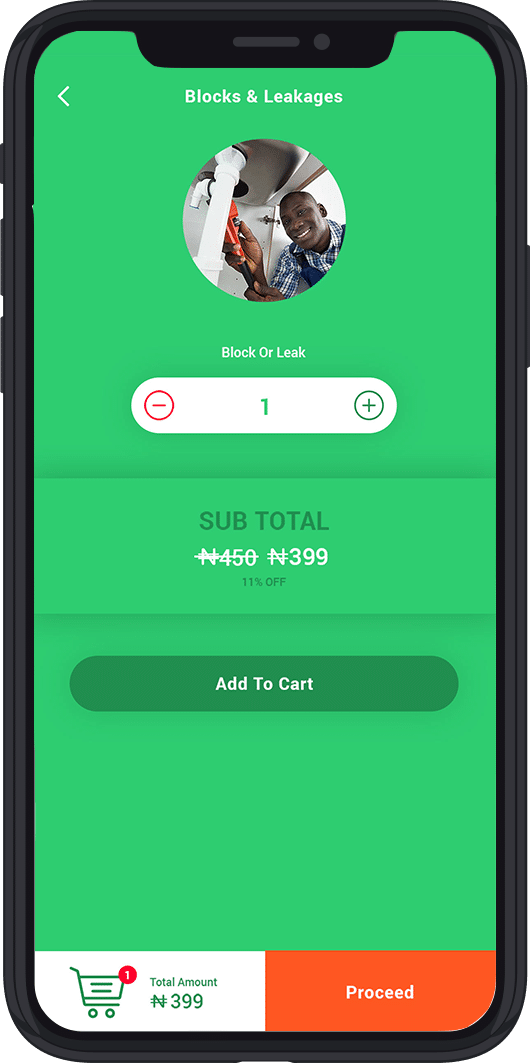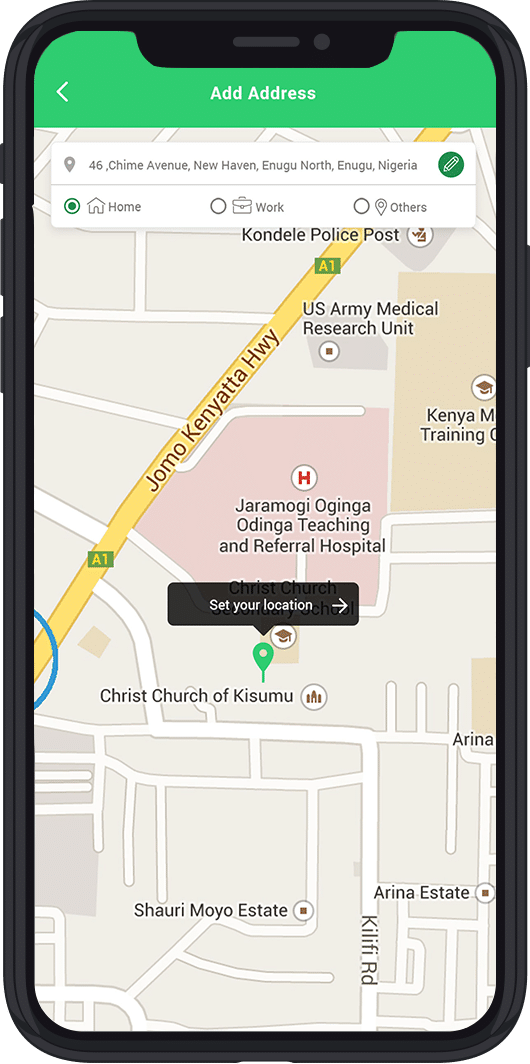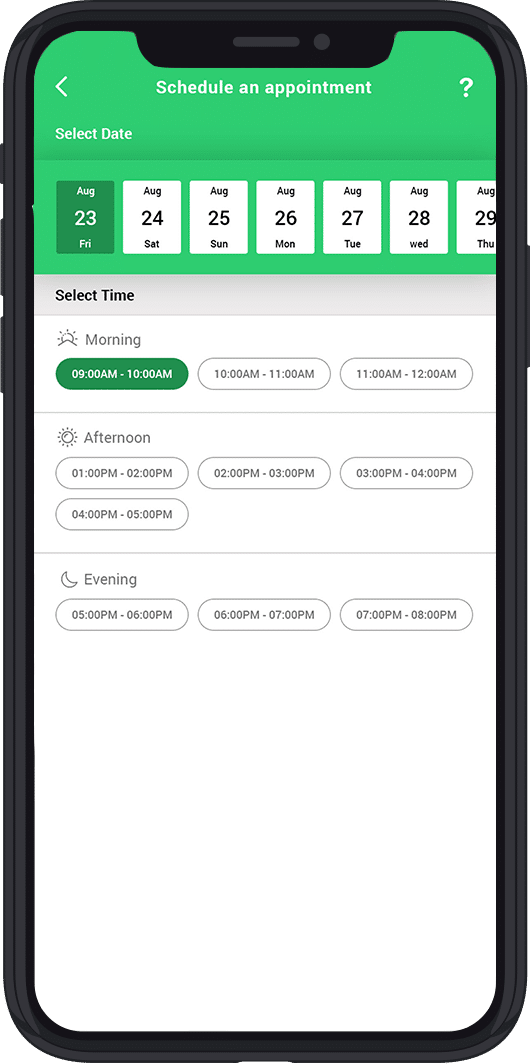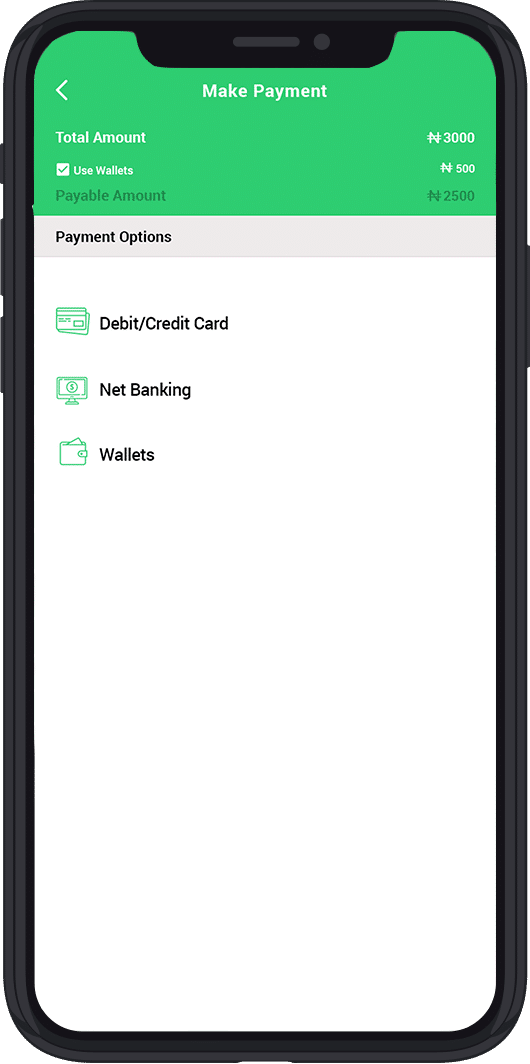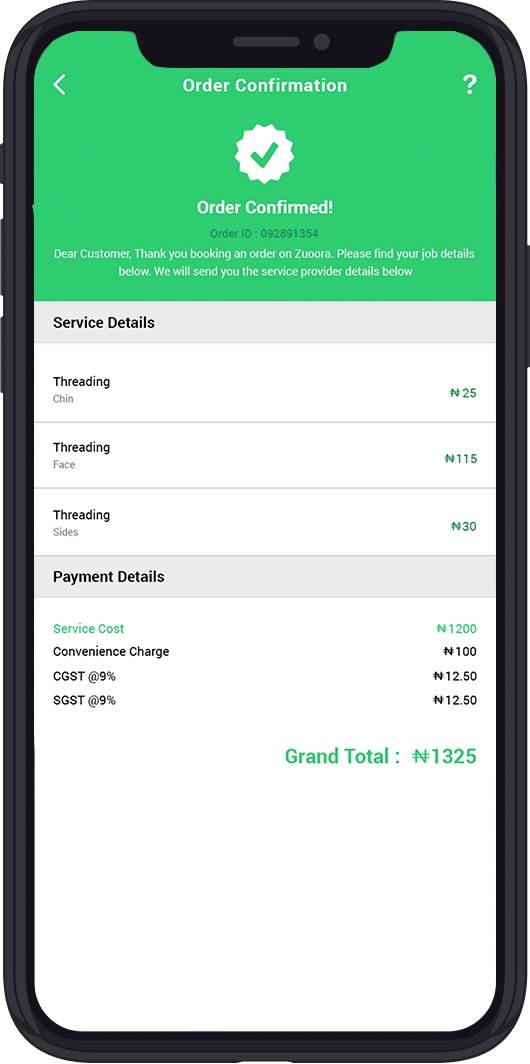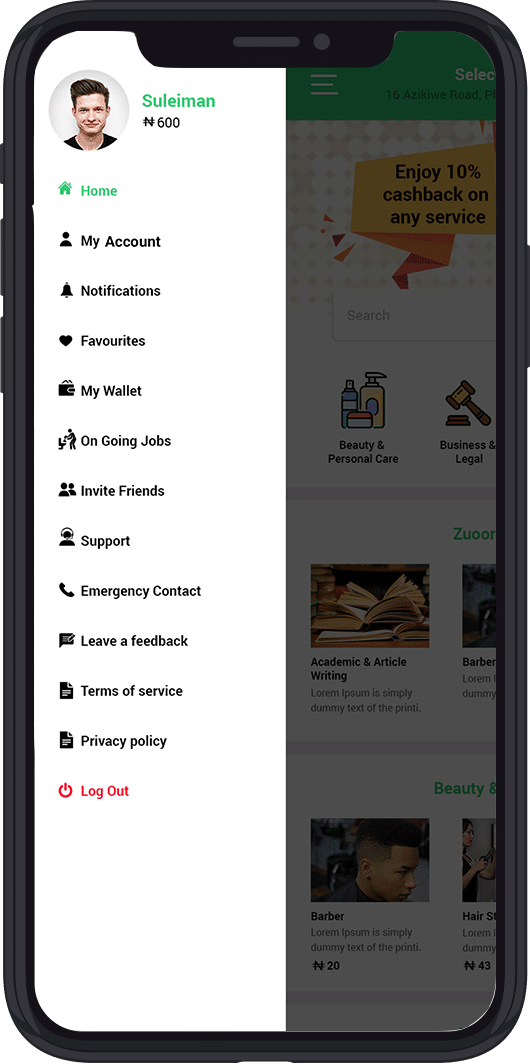 • Service History
All service history can be checked by the use either it is on-going or completed with full details. He can also remove histories.
• Offers & Promo Codes
The App is also offering & promo codes feature which can be used to get some extra discounts by the user while booking.
• Rate & Reviews
After finishing the service, user can able to give rate & reviews as per the service provider's behavior and service quality.
• Payment Option
Multiple payment options are made available to the user by the app. The user can use in-app wallet, cash, or credit/debit cards to make payments.
• Track Service Provider
After the request of the user is accepted by the service provider, the user can use this feature to track the real time location of the service provider.
• In-app Chat or Call
In case of any query or question regarding the services requested, both user and service provider can call or chat each other by in-app chat or call feature.
Service Provider App Features
• Login or Register
For receiving service requests, the provider can straightforwardly login or sign up from his Smartphone by providing some basic information.
• Create Profile
For displaying their specialties on app, every service provider should create personal as well business profile with all necessary details.
• Accept/Reject Request
The service provider has full authority to accept or reject a user request. In case of rejecting, a request will be sent to another service provider.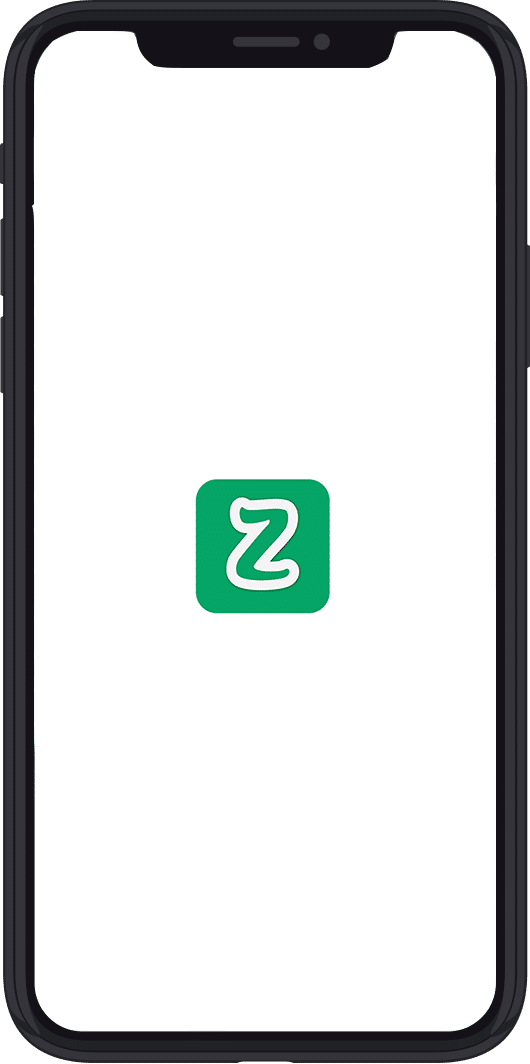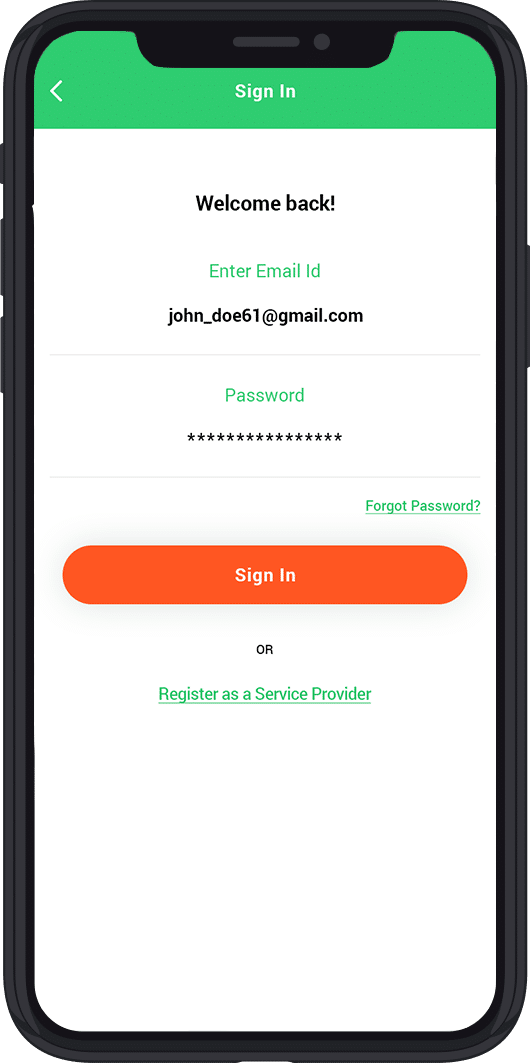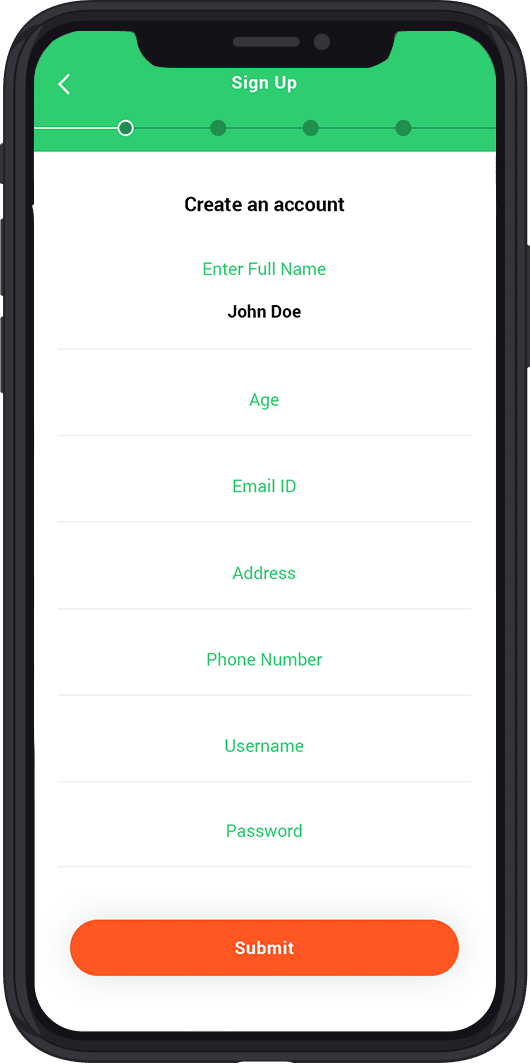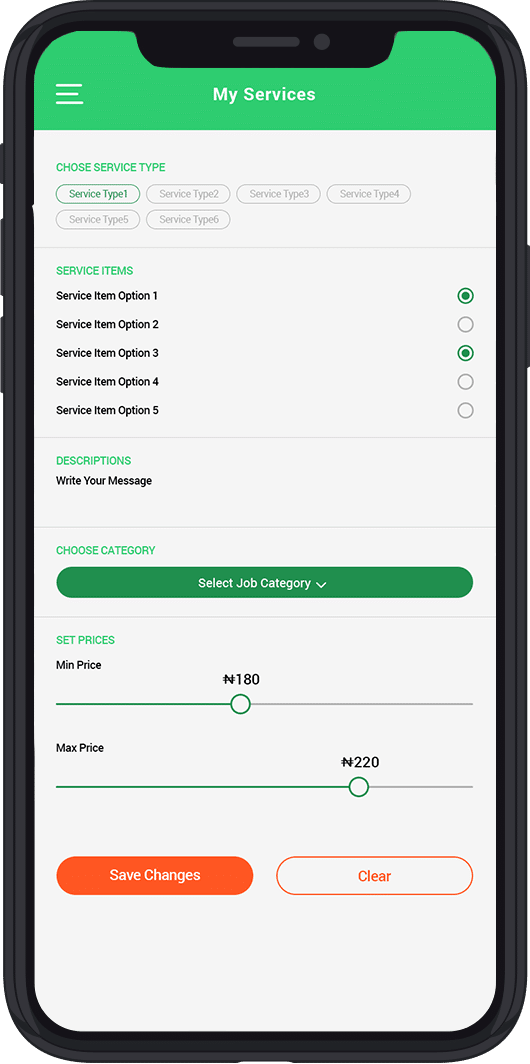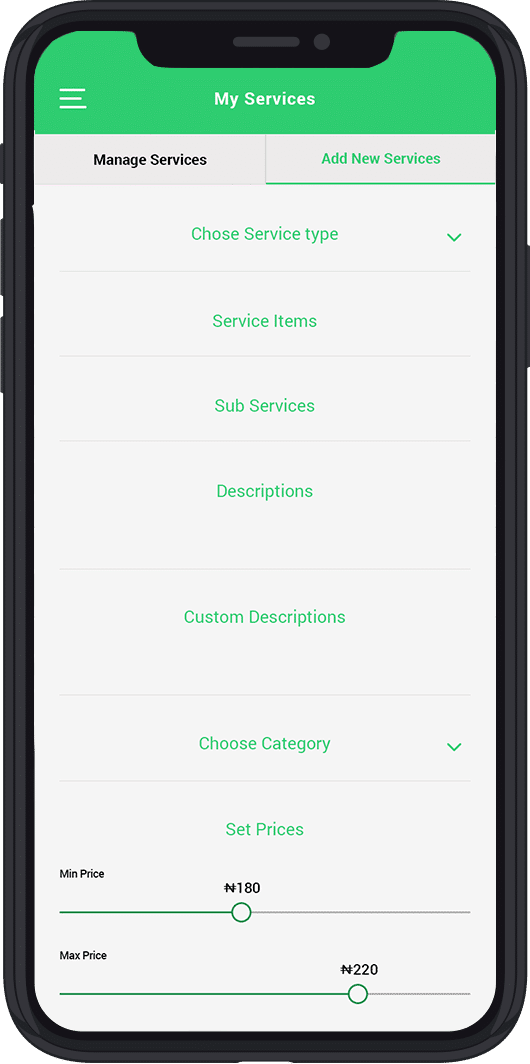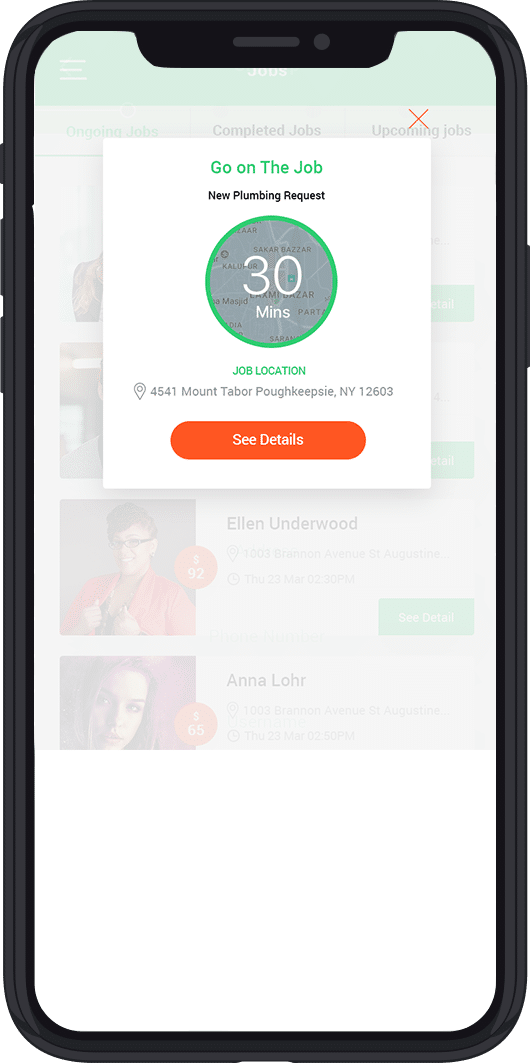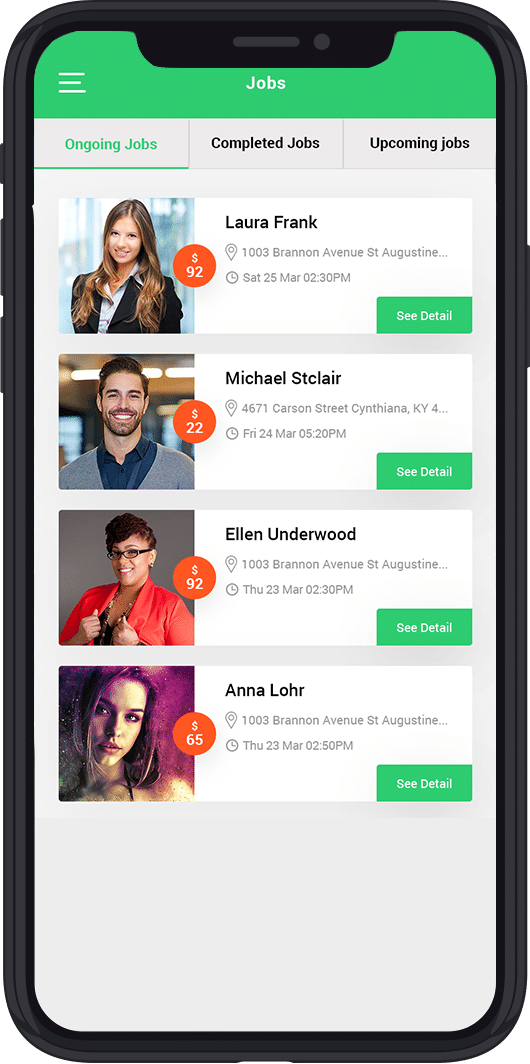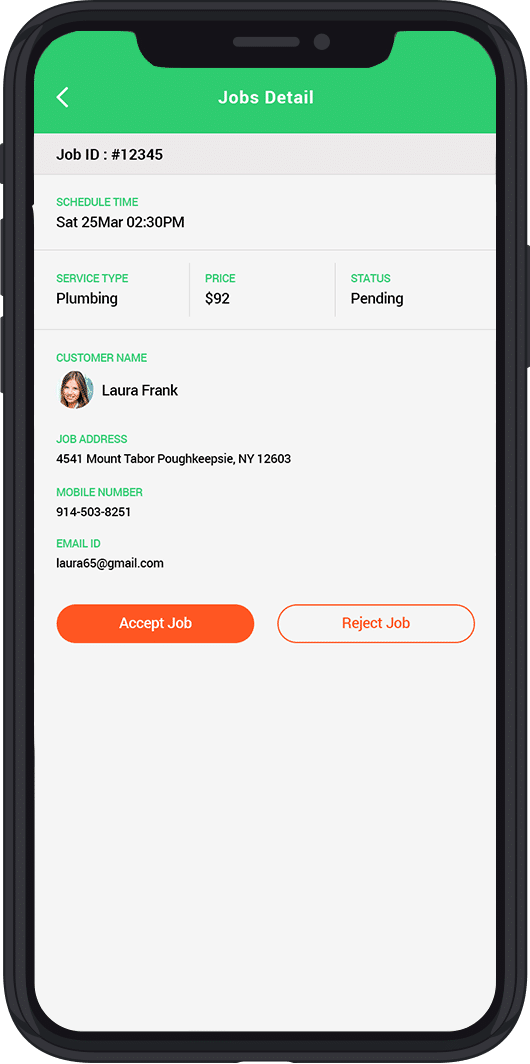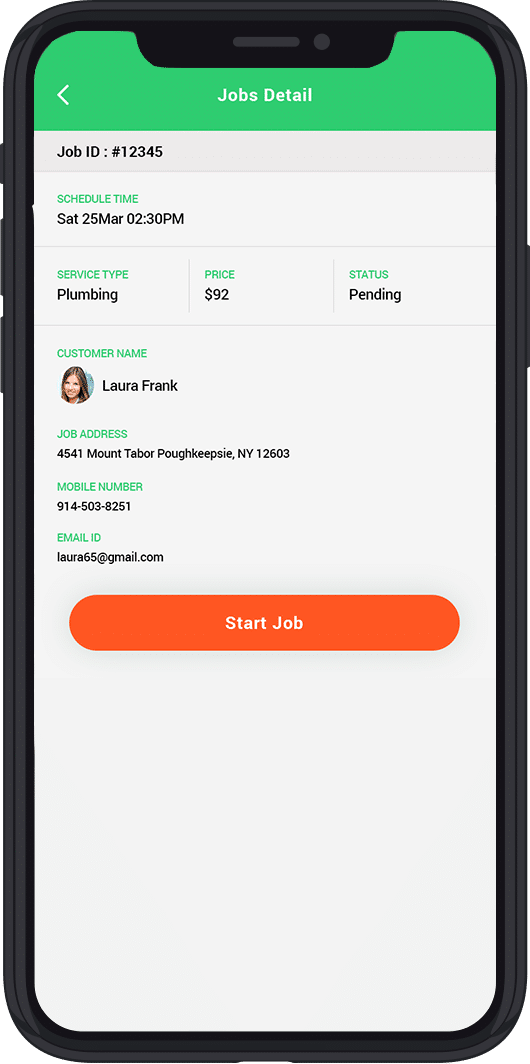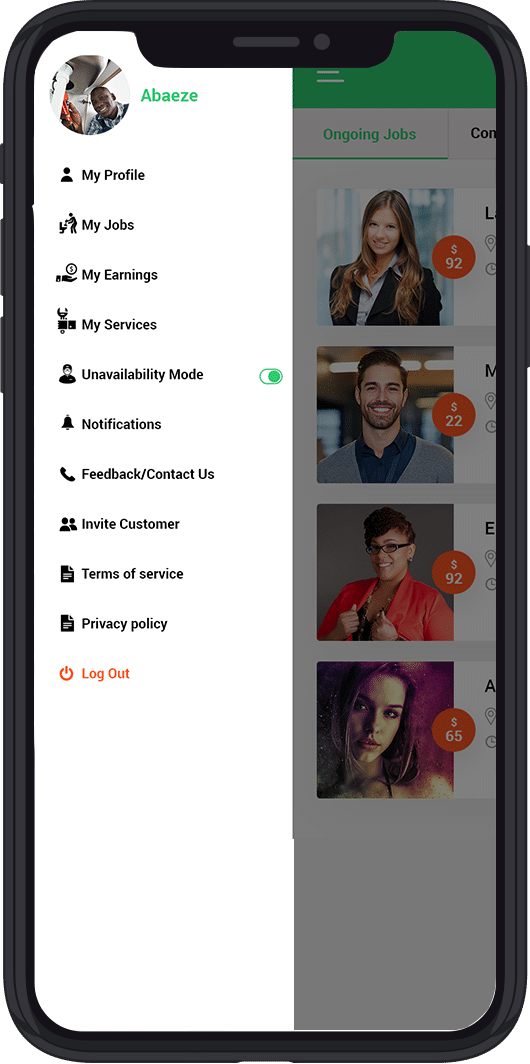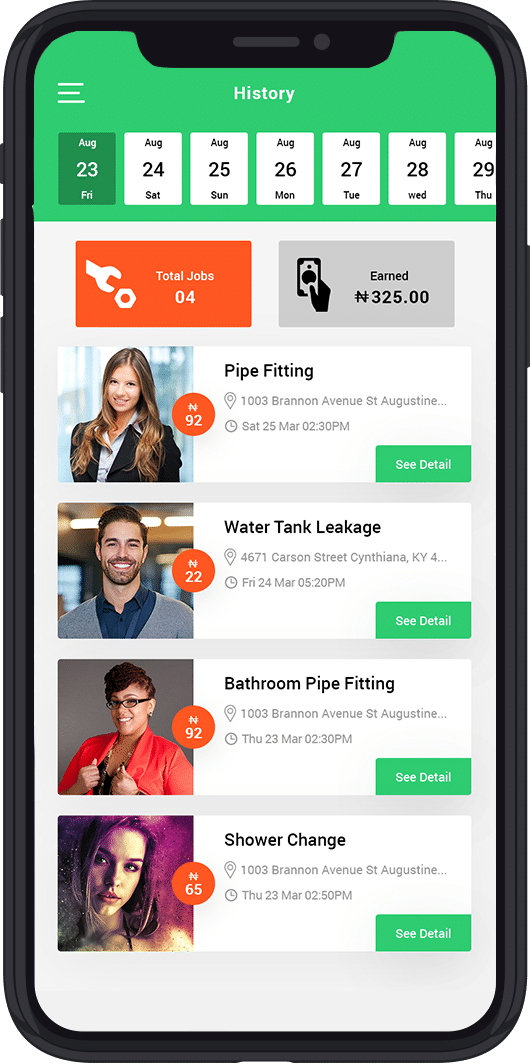 • Customer Feedback
All the reviews received from the customer on the services rendered by him can be viewed by the driver and he can know his faults and potency.
• Manage Profile
The service provider gets an option to manage his personal as well business profile details such as name, services, contact number, email and more.
• Earning Reports
Detailed reports on total revenue earned for the day along with requests declined can be viewed and exported by the service provider anytime.
• Track Customer Location
With the help of in-app GPS system, service provider can track the exact location of the customer and start navigating to reach at the location on a Google map.
• Generate Invoice
The service provider gets an automatically generated invoice after he completes service along with details of service name, tax, total amount, discount and more.
• Manage Payment
The payment details can be added or modified by the service provider anytime and can also get the earnings deposited directly into his pre-defined bank account.
Admin Panel
• Dashboard
This powerful dashboard permits the admin to view site statistics such as total orders & revenues, new customer, new service providers, etc.
• Manage Customer
Admin as per his discretion can modify or add details of customer including name, address, booked services, payment options and many more.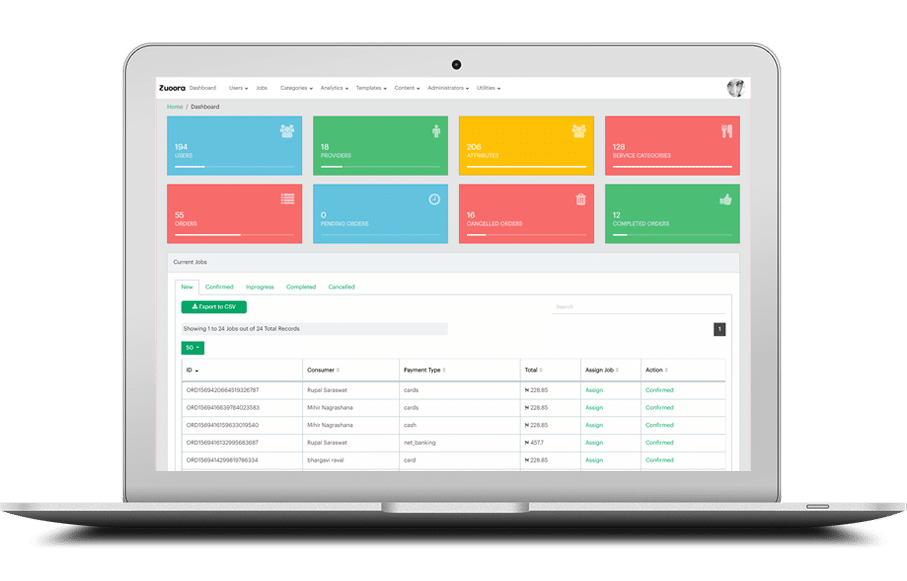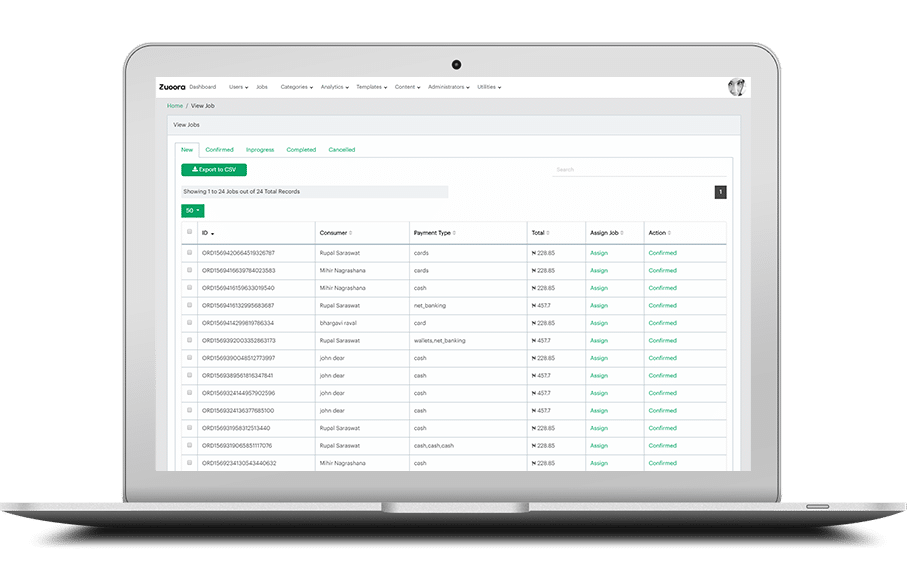 • Analysis & Reports
Admin can analysis all insights regarding customers, service providers, service requests, earnings, etc. and export the report in support document.
• Mass Notification
Through this feature, Admin can send notifications and broadcast messages to every service provider, user, as well as on-demand service renders.
• Manage Service Provider
Admin have an option to add or edit any service providers with details like profile, services, service rate, and more.
• Manage Service Requests
It becomes easy for the admin to view everyday's service request along with user and service provider location, booked services, rate, and request status.
• Payment Settings
Payment settings such as commission, taxes, discount & payment modes can be easily managed by the admin.
GoJek Clone App Work
Several enterprise companies and startups have utilized the expertise of XongoLab's skilled developers over various Gojek clone source code. We work passionately on every project to provide our customers with on time robust solutions.
Zuoora
GoJek Like Applicaton
Swift

Java

Node js

MongoDB
View Project
Urber Service
GoJek Like Clone App
Swift

Java

Node js

MongoDB
Request A Quote
Technology Knowledge Base
In this digital era, nothing is impossible when there are too many tools and technologies. From simple Mendix and PHP to the most complex Machine Learning and Artificial learning, whatever the technology stack it is, our Gojek clone app source code developers are well-versed with each of them.

Language
React Js, React Native

Language
Flutter

Language
Node JS

Language
Angular Js

Language
Swift, Java

Database
MongoDB

Google
Map

Payment Gateway
Stripe
Our Systematic Gojek Clone App Development Process
XongoLab is one of the most consistent companies that follow growth-oriented Gojek clone app development process which help you reap your investments into huge profits. We implement the most suitable Gojek clone app source code and apt development methodologies and techniques to develop an exceptional product for you.
1
Project Analysis
We discuss with you to find out what all you are expecting from the app and then we perform a deep analysis on your requirements.
2
UI Designing
We create flawless designs for your end users and use wire-framing to get the most intuitive and efficient design
3
Development
The approved designs are modified into an application with solid frameworks.
4
Testing
Prior to launching, the app passes through rigorous testing to ensure it is bug free and also passes through platform compatibility check.
5
Launch
Once assured that everything has been uploaded and integrated perfectly, the final product is launched on App stores.
Powerful Paid Add-ons Of Our Gojek Clone App
XongoLab's Gojek clone script delivers a pleasant experience to your customers while using multiple services. With some paid add-ons, you can enhance your customer's experience and have a firm grip on them.

Social Media
Multiple social media platforms like Facebook, Instagram, Twitter, and Google are supported for using the application.

VOIP Based Call Masking
With this add-on, both service providers & users can contact each other without revealing their personal phone numbers.

KIOSK Booking App
Multiply your app user base by permitting tourists and travelers to reserve your services via your app from a KIOSK stand.

In-app Advertisement
Show off your product or service in front of millions of customers and grow your revenue by using in-app advertisement features.

Follow My Ride
In case of emergency, customer can use this feature for sending live location to his/her family or friends for real-time tracking.

Real Time Chat/Call
With chat and call option, the customer and the service provider can directly chat or call with each other within the application.

Real Time Currency Rates
The currency exchange rates get automatically updated in the app as per country wise and calculates the total fare in local currency.

Admin Roles
With this add-on, admin can give whatever rights and access to other employees on the basis of his/her specifications to manage the panel.
Frequently Asked Questions
We leave no space for puzzlement and we try our best to solve every query of our clients. Our FAQ section has proved to be very helpful for our every visitor who wanted to learn more about our Gojek clone solutions.
GoJek Clone
Can my app have only those services that I want?
Yes. You can remove or modify the services in the app as per your preference. If you want only limited services in the app, you can have. But, you should inform us about which services you desire to provide to your clients and we will modify or add those services for you.
Can you customize and modify the source codes as per my requirements?
Yes, XongoLab offers 100%, unencrypted source codes that are modifiable and flexible. Our codes can be customized easily as per your requirements.
How many customers and service providers can operate the Gojek App?
We make use of the most effective Gojek like app that permits unlimited customers and service providers to operate the app hassle free.
Will I get after launch support from you for the app?
Yes. Once your app is launched on Apple app store and Android Playstore, we ensure to offer the after launch support including absolutely free bug support for a complete one year in conjunction with dedicated support through our support system.
Will you launch the Gojek like application for me?
Definitely we will. We hold a long experience in launching vivid types of apps on iOS and Android app stores. As soon as we are done with your project, we ensure that we will successfully launch your product.
Client Reviews
95% of satisfied clients have appreciated our work and recommended us to other clients.
Read All Reviews
Mohammed Kriez
XongoLab is one of the professional mobile app development companies that we have dealt with!

Julius Kyazze
The team got to understand both my app requirements and always made an effort to deliver as requested.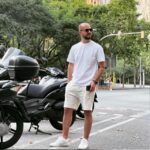 Evi Dedja
I am very impressed by the way the team at XongoLab work. They help build your ideas and turn them into reality.

Richard Ling
Commitment to deliver regardless of the amount of time needed to completed the tasks.

Paola Baquero
They have a very complete team, where they attended each of my requirements and offered different solutions.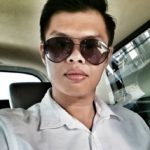 Andrew Yuen
They never fail me on all of our request and always complete the task according to time line.

Jason Cowles
I've worked with XongoLab on several initiatives. They consistently deliver a quality product on time, on budget.

Akshay Sewani
If you are looking to build mobile or web applications, just get in touch with these guys and leave the rest to them.

Gourab Mukherjee
Extremely Reliable and a Hardworking team and good value for money! The culture of the team is extremely reliable.

Kristin County
Happy to have had XongoLab help our startup in this early stage. They have really been a partner for us!

Faisal Al-Salem
Understand any requests even if we don't give a clear brief Very flexible team

Dominic Phan
XongoLab's team was very professional and quick to respond to queries and delivered before the agreed date.
Blogs
We light the lamp of knowledge by spreading it. Sharing the knowledge we gain helps us enter deep insights and make meaningful transformations in the world around us. Look how we contribute towards a technologically better world.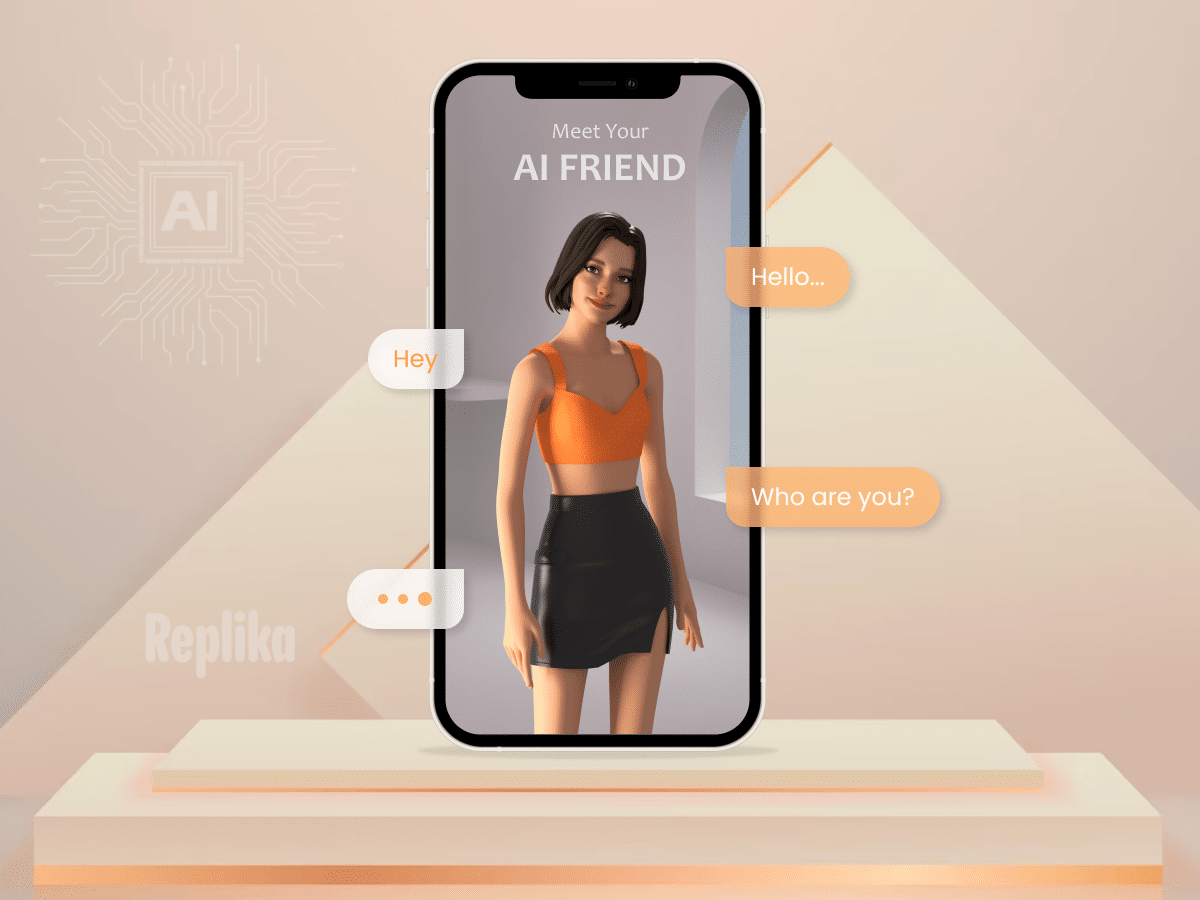 A Detailed Guide to Building an AI-based Chatbot App Like Replika
Artificial intelligence links progress and those seeking personal growth. Chatbots have emerged as a popular tool for engaging...
Continue Reading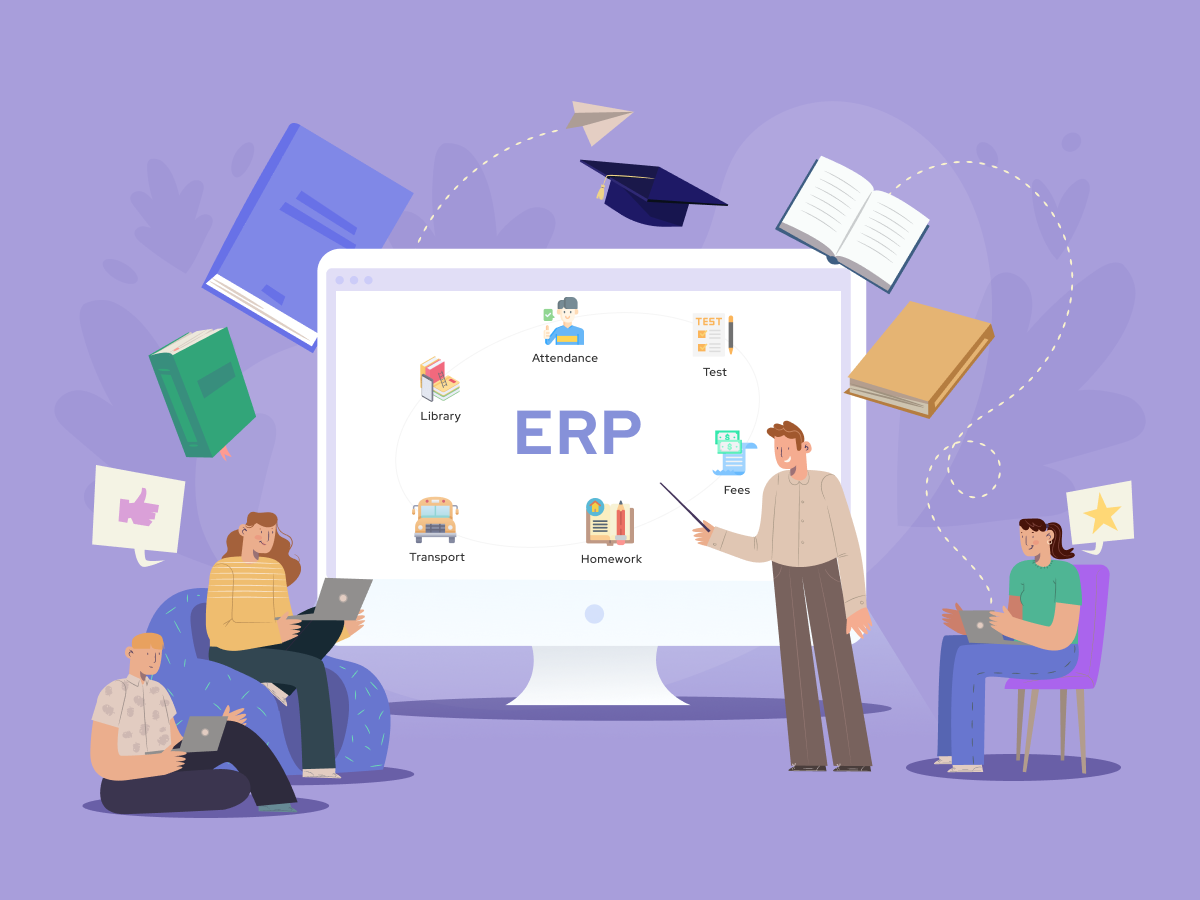 How Much Does School Management Software ERP Cost?
Technology is vital in transforming various sectors and applications, and school administration is no exception. Ongoing digitalization brings...
Continue Reading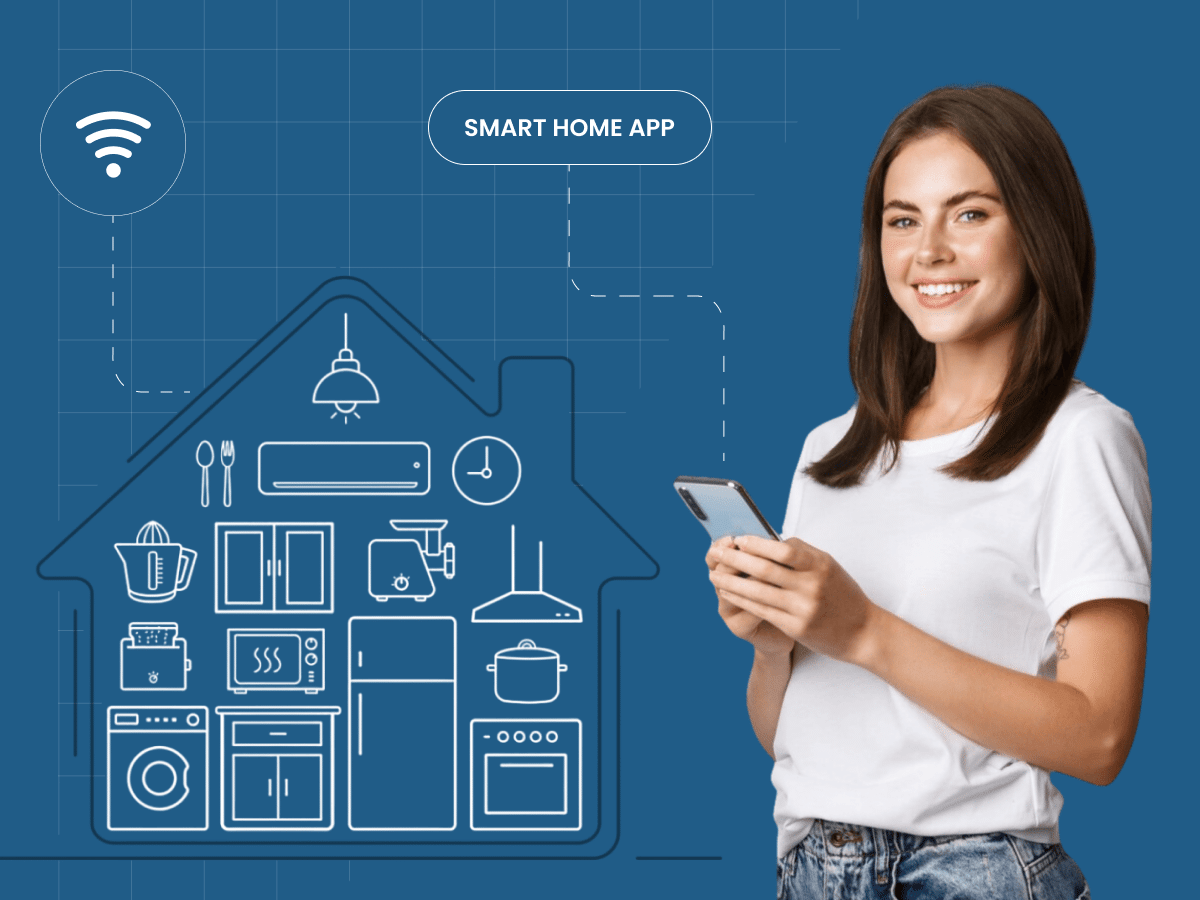 Ultimate Guide to Developing a Smart Home Automation App
This constantly evolving digital era is witnessing remarkable transformations since our parents first purchased our house. Each passing...
Continue Reading