High-End
Flutter App Development

Company

Creating user-centric mobile apps, using the powers of Flutter, XongoLab has emerged as one of the most acknowledged Flutter app development company. With an aim to augment your business growth by conceiving the most stunning app idea, our skilled Flutter developers sit together in various brain-storming sessions and ruling the app world and delivering amazing results.

Created by Google, Flutter is vastly used to create efficient apps on both Android & iOS. It is an open-source mobile framework, paves the way for cost-effective development process. It has a huge community support which makes it easy for our specialists to contact each other for any of the queries they face during the development process. This makes room for a lot of growth and improvement in the project during the development stage itself. Infusing the latest trends in the app development process, we deliver flutter-based apps that help businesses to scale higher.

Partnering with us for the best Flutter app development services will help you find the right app idea which has been built creatively using the most powerful tools and technologies. We provide all the services right from the app idea creation to the launch of the app on the store. Even after the app has been launched, we marshal the process in such a way that the final solutions keep functioning without any hitches.
Free Consultation!
Please fill the form below and one of our technical associate will get in touch with you shortly.
Why Go for Flutter App Development Services?
Using flutter for creating a mobile app is the most fruitful decision you can take for your business. Apart from being open source, this mobile framework helps in the formulation of apps with fantastic UI and seamless animations. Let us look at some of its benefits in-depth.

Eases Cross-Platform Development
Flutter tools help in the creation of 2D mobile apps. It has all the cross-platform technologies needed to develop impactful branded designs.

Feature-Rich Mobile Apps
With flutter as your development framework, you can transform your mobile solution into an all-powerful app which encompasses multiple features.

Widget-Oriented Approach
Flutter offers an extensive set of widgets and immense capabilities for creating complicated custom widgets which improves overall view of the app as well as its interface.

Hot-Reload
This is one of the most beneficial features of flutter which makes it possible for our specialists to see the effect of changes they have made within a few seconds, thus, minimizing the development times.

Fit for an MVP
Flutter makes it possible to depict how your mobile app looks on Android as well as iOS without much time and resource investment. This will help your investors get a clear idea of your MVP.

Limited Coding
Flutter helps do more with less. With a reactive and declarative programming style, this framework helps in enhancing start-up times and overall performance of the app.
Our Indelible Footprints
With such varied experience, XongoLab has gained the skill to handle the project of any size and complexity. We bring in impeccability by delivering bug-free Flutter-based application experiences for end-users which help you reach a wider customer base across the globe market.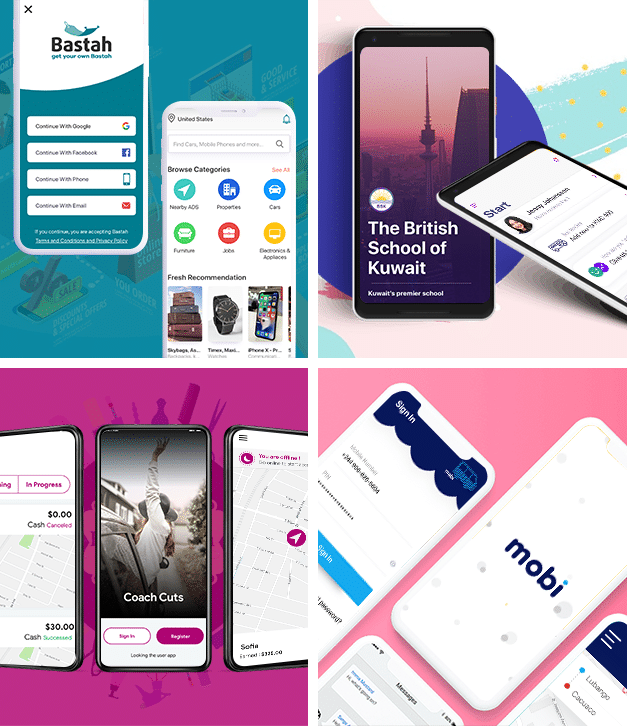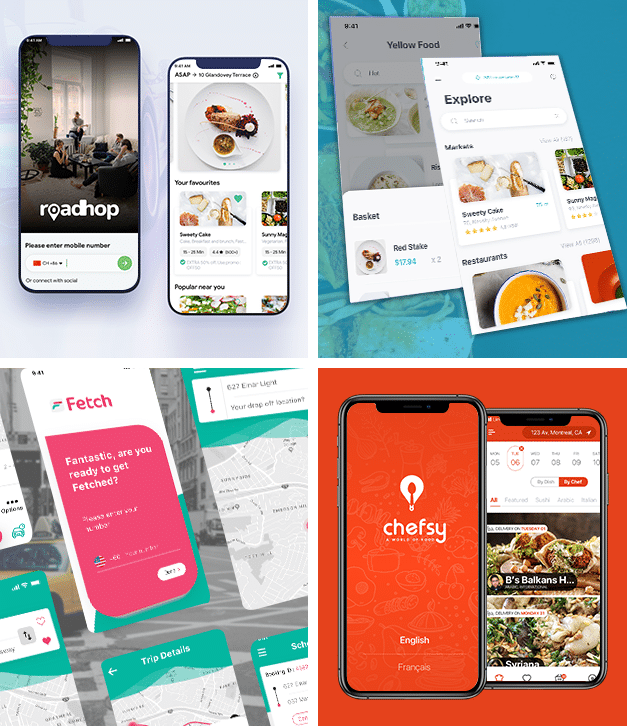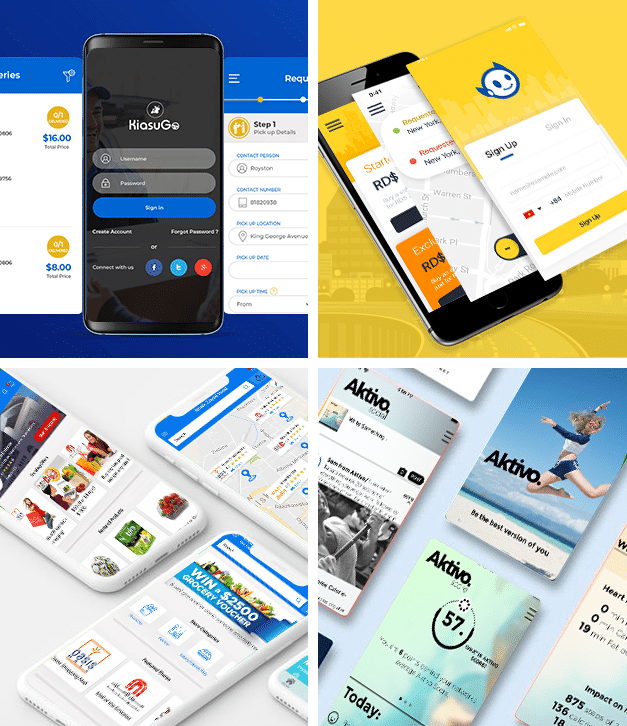 Technology Stack
Being enriched with the most sophisticated tools, our flutter-based apps are highly feature-rich and performance oriented. Our professional Flutter app development services team looks forward to offering you the best of the latest technology. Take a look at some of the best flutter technologies we utilize to deliver out-of-the-box Android and iOS apps.
AngularJS

ReactJS

Vue Js

NodeJS

Sails Js

Hapi Js

MetorJS

Coffeescript
MochaJS

Quorra js

ChaiJS

Jasmine Js

Knockout

MoonJS
Industries
Xongolab, the most reputed Flutter development company, is equipped with a highly interactive space where multidisciplinary teams mind storm to ideate, design and craft meaningful business solutions. Creating an edge in every segment of varied industries, our expertise spans across various business segments.
Journey to Success
Right from the time you contact us for Flutter app development services, we ensure that we follow an agile methodology which leads to optimal utilization of resources. First, we study your requirements and frame a solution which is based on the existing industry trends. Then we move ahead with the development process which includes giving you regular updates about the progress of the project.

Conceive Your Dream Project

Project Blue-Print Plan

Budget Formulation

Jumpstart The Project
Why XongoLab for Flutter?
Transforming business results with user-oriented solutions is what we aim at. This makes us the most reputed Flutter app development company across the World. With our experience across various industry verticals, you are destined to find a sure-fire way to success through a mobile app.

Well-Equipped
We serves as a unique digital hub empowered with talented app professionals. Our robust infrastructure and intense knowledge library make us exclusive.

Support and Maintenance
Capable to assist you no matter what the hour, we provide round the clock support and maintenance services without leaving any room for errors and backlogs.

Regular Updates
As a reliable, Flutter development company, we have a strong reporting system. We ensure to report our client on end-to-end progress of the project.

Privacy Guaranteed
Strictly adhering to the international privacy standards, we guarantee to keep your confidential data secure with our NDA policy ensuring complete security.
Hire Flutter App Developers
Get access to flexible hiring models with our hire Flutter developers option. With this, there will be a dedicated team of developers and designers who will be available to work on your project exclusively. This is done to ensure faster development times and also dedicated expertise to meet your development goals.
You can either opt for hiring our development team on a part-time or full-time basis based on your requirement, budget, and complexity of the Flutter app development project. Contact us today for the right hiring model and pave your way to the most impressive Flutter app.
Part-time Hiring
Full-time Hiring
Hourly Hiring