Benefits Availed On Hiring BigCommerce Web Developer
BigCommerce is considered as a perfect pick for merchants who would like to deliver and embrace omnichannel client experience. A highly skilled BigCommerce web developer with their technical skill creates responsive avant-garde solutions for you. Hence, hire BigCommerce experts from XongoLab, as they are the ones who make use of latest tools & technologies, software standards, frameworks and platforms to foster an energetic website for you. Studying the latest technology and business trends, we frame an app idea that helps you increase your ROI while keeping your audiences engaged.

Unparalleled Expertise
Armed with a troop of exceptionally talented developers, we build client oriented scalable and fully functional online solutions for you.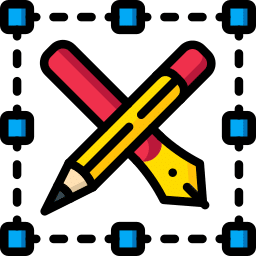 Uniqueness
When you hire BigCommerce designer from us, you can convert your viewers into your future customers with the help of the unique designs drafted by them.

Project Understanding
Equipped with technical architecture & creative designs, our BigCommerce programmer has complete understanding of how and what technology to implement on a specific project.

Domain Expertise
Our programmer skeep polishing their domain skill for staying abreast of technological and industrial advances. We give you full power to hire BigCommerce experts suiting your project without burning your pocket.

Expert Results
As we work in a highly competitive environment, we constantly demonstrate supplementary efforts to deliver best results. So, with our services, we give you an assurance of getting expert results.

Quality Assurance
Constant testing is performed by our each BigCommerce professionals to maintain quality and consistency. Retesting is also done to make sure that the final outcome is going to be as per your project expectations.
Our BigCommerce Stores
With complete dedication to develop tailored business infrastructures, XongoLab has accomplished all its coursework with perfection. Being a detail oriented and forward thinking development company, we build websites that are beautiful along with a feature to convert the shoppers into buyers.
Deep Technological Knowledge
Technological solutions are just a path towards business success and to reach your designation point you will have to seek for the help of an expert. Our developers have knowledge of every foremost eCommerce platforms such as Magento, Shopify, 3dcart, BigCommerce and many more.
AngularJS

ReactJS

Vue Js

NodeJS

Sails Js

Hapi Js

MetorJS

Coffeescript
MochaJS

Quorra js

ChaiJS

Jasmine Js

Knockout

MoonJS
Our Hiring Process
Whether you're prepared to step into the online business or you want to renovate your website or chuck its novitiate look and shift to the gigantic professional design leagues, you have approached the right company to customize your BigCommerce outlet. Benefit yourself from our lithe BigCommerce developer services by opting for one amongst our different flexible hiring models.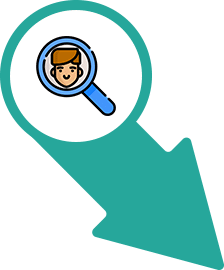 Inquiry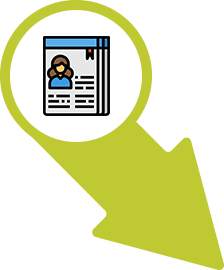 Select CV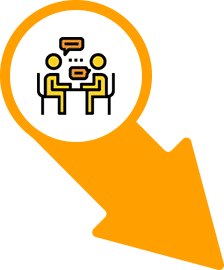 Take An
Interview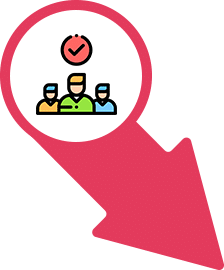 Add In
Team
Our Business Model
Once you have found us, you are not miles apart from executing your plans into a seamless and stunning outcome. Hire BigCommerce developers from our company as they are ready to serve you in the manner you want, i.e. either full-time, part-time or on hourly basis.
Frequently Asked Questions
Hire Bigcommerce Developer
Do you contract out your assignments?
No and Never. From our setup till the current date, we have never outsourced our work to anyone nor have partnered with any other development company. XongoLab itself has a pool of dedicated developers and all of them are highly trained, experienced and proficient enough to handle and complete multiple projects, at a time, smartly and speedily.
What is BigCommerce?
One of the top ecommerce platforms, BigCommerce, helps you in creating online store. Using BigCommerce, you can set up an online superstore, add manufactured goods, upload photos, take and process client orders. Also, it enables you to integrate your online superstore with different shopping sites like Nextag, Shopping.com, Shopzilla and eBay.
What UI/UX quality assurance and best practices do you follow?
Our BigCommerce designer creates visually appealing UI/UX responsive blueprints and pays emphasis to flawless browsing experience. Every BigCommerce website created by us is tested across various browsers as well as devices (laptops, tablets, mobiles and desktop) so that you can add on more profits to your business.
Why should I choose hire a professional to build BigCommerce site?
To give distinguishing characteristics to your website and give your users better shopping experience, you should look for a professional to build a BigCommerce site for you. A custom developed and custom designed site speaks volumes. When you hire BigCommerce programmer from XongoLab to develop and design BigCommerce site, you are going to have a brilliant team that will implement every eCommerce aspect required for a store.