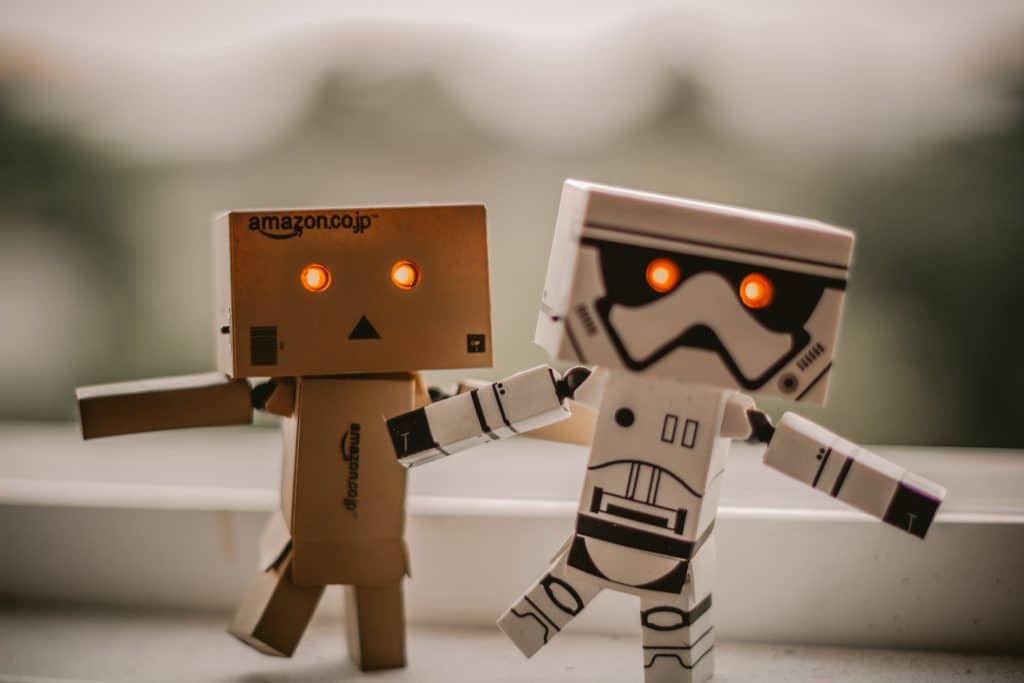 Ankit Patel

September 07, 2018

4 min read
The concept of artificial intelligence (AI) is the most talked-about technology these days. It has become one of the most crucial parts of our life. And the reason behind this is the immense potential of the artificial intelligence to transform business in ways never seen since the revolution of the industries.
2017 witnessed steady and smooth growth in the Artificial Intelligence globally by various industries, including financial services, telecoms, high tech, and education or training industry. Artificial Intelligence brings enormous benefits to serve customers in a far better way, operate the business more efficiently and grow faster. And thus, many new industries like automotive, healthcare, energy and even retail are embracing it to get an edge over others.
But, artificial intelligence's current status and future mean a lot for many of the individuals and enterprises, who are considering it as their future technological advancement. There is no denying that the future excites us, but at the same moment, it may be the point of concern across the world. The recent survey conducted indicates that 61% people believe that AI automation will bring more facility and helps society becomes better. Does it mean AI is heading towards safer side? Let's find out more in detail.
Before we move into future of artificial intelligence, do you know how the concept of artificial intelligence is acting at present?
Artificial Intelligence @ Present Day…
During the last couple of years, the adoption of AI has grown exponentially across the globe. And it has managed to achieve a few key milestones in recent years. Looking at the present scenario, we're surrounded with a lot of AI systems. But all of them are actually leveraging a very small part of machine language with the help of behavioral algorithms that are flexible enough to understand our likes or dislikes.
Today, we all talk about the artificial intelligence, but the reality is that we hardly even know what actually AI is and how much potential it does have to transform our lives. The use of AI technology is not something that came as a boomerang. In fact, it has started penetrating the market of technology long back.
It is possible that we might be using certain apps, which are based on the AI technology, but we're not at all aware of it! For example, many of you might be using Siri in iPhone. But do you know that its personal assistance is powered by AI! Let's take a look at some of the most popular applications that are powered by AI at present:
• The world's most popular online shopping site Amazon is leveraging from AI algorithms to understand the usage pattern and precisely display items of interest of the online buyers.
• Many of you are playing with the Netflix since long back, right? But did you know that they actually track your reactions and suggest you film or video of your choice automatically? Well, all that is with the help of artificial intelligence only!
• If you're a die-hard windows phone fan, then you must be aware of Cortana. It is an intelligent personal assistant and knowledge navigator from Microsoft, which is again an extension of artificial intelligence technology.
Aside from these amazing innovations, you can see a huge rise in the use of machine learning framework in the last couple of years. The deep learning libraries and neural networks have been utilized in consolidation with machine learning frameworks in last 5-6 years. Moreover, chatbots and intelligent applications are the areas of interest at this moment when it comes to the AI technology.
Alright, but what is the future of artificial intelligence? How should we see the AI technology ahead in the future? Of course, the last couple of years have seen a lot of investment in machine learning, deep learning and developing AI apps. But, when it comes to the future, where will all these AI-friendly frameworks take us?
Let's explore more on what will be the TOMORROW of AI!
• Deep reinforcement learning will rule ahead in the coming days. When it comes to the learning, DRL is one of the most basic purposes of all the learning techniques. And we can see the same in various business applications ahead in the coming years!
• AutoML is on its way to the future! Yes, it is a truth. Now no more programming needed to create any model. All the workflows will be soon automated with the help of different statistical and deep learning techniques in near future.
• Cloud and artificial intelligence will be seen together for the betterment. Many of the subject matter experts firmly believe that enterprises will enhance their infrastructure and process by merging cloud and AI technologies together in 2018.
• Logistics will be more powerful and efficient in the future. Many eCommerce giants, including Amazon and Kiya Systems, are leveraging from the lethal combination of artificial intelligence and advanced robotics to provide out-of-the-box logistic solutions.
• Artificial Intelligence will have a huge impact on the contents! Yes, that's perfectly true. Many popular content brands like USA Today, CBS and more are already reaping the benefits of AI to convert any written contents into a video content! Isn't it cool?
Moreover, consumers will be more into technology and will discuss more how to implement things for their betterment in the future. From the above discussion, one thing is crystal clear that the power of AI to transform thing is real and within our reach today. However, to unlock the opportunity offered by artificial intelligence, enterprises will have to focus on three things: Transformation of a relationship between human and machines, re-work and re-invent the different business models and leverage from the hidden potential of big data.
What's your thought on this? Do you think the emergence of AI really brings more benefits for us at present? Does it hold the sure-shot way to lead the future? Share your feedback in the comments below!
You may also like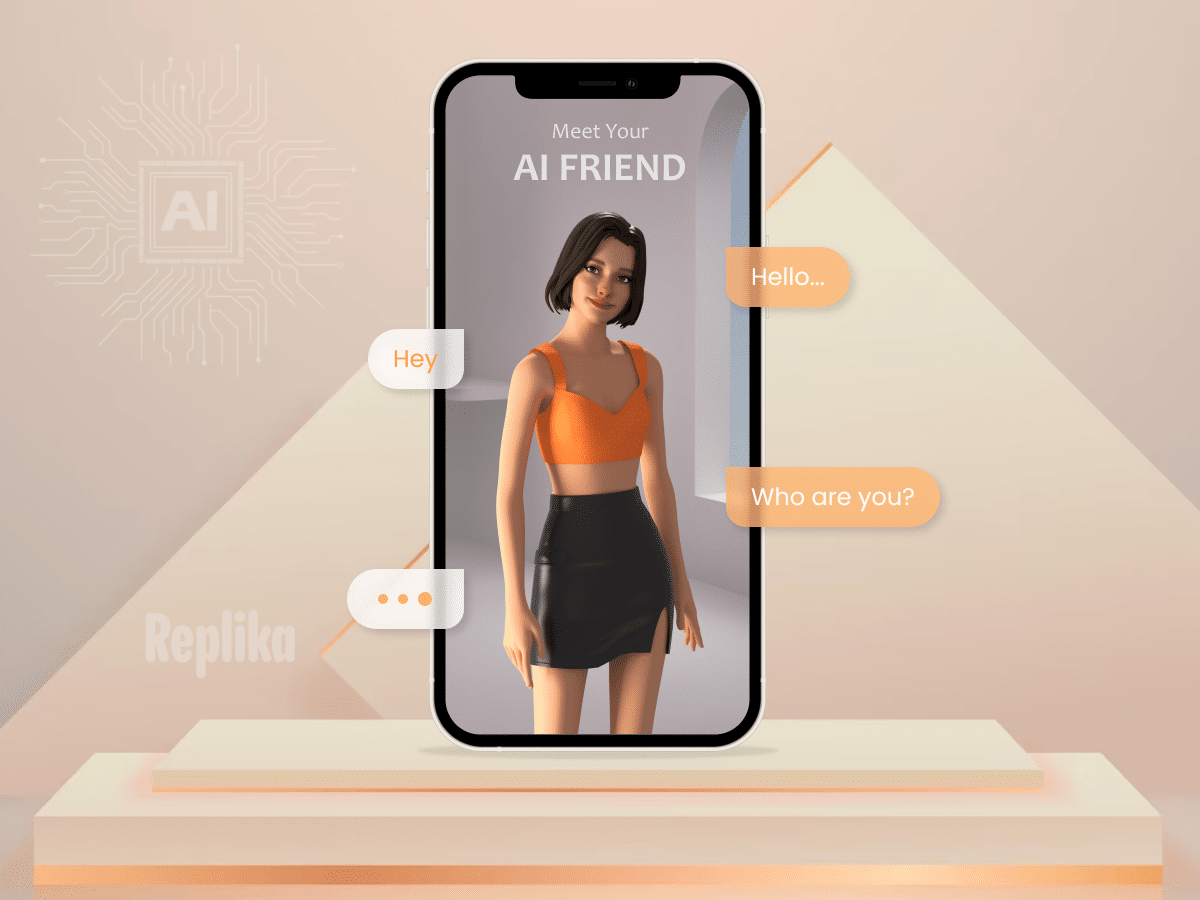 A Detailed Guide to Building an AI-based Chatbot App Like Replika
Jignesh Nakrani
Artificial intelligence links progress and those seeking personal growth. Chatbots have emerged as a popular tool for engaging users and providing personalized experiences among the myriad of AI applications. One… Read More