Benefits of Hiring an Exclusive Android App Developers
If any mobile operating system has gained highest prominence among users, then the first one that comes to the mind is Android. With its superior capabilities and secure functionalities, Android has become a reputed app development platform. Developed by Google, this mobile OS offers rich tools and technologies for creation of cutting-edge mobile apps. Since the advent of Android, XongoLab has commenced working on this open-source operating system to serve its clients with the most sophisticated apps. Equipped with a team of Google certified Android app developers, we cater to the needs of variety of enterprises across the globe.

Focused Attention
When a dedicated Android app developer is creating your mobile app, he or she is exclusively working on your project and not on multiple ones. This ensures that your project gets 100 percent of their attention.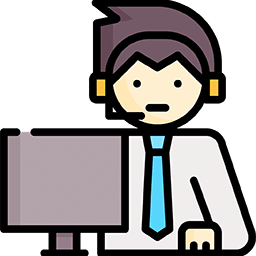 Single Point of Contact
If you hire Android developer, who works only for you then you can contact him or her directly for any of your queries related to the project. You can immediately communicate any changes you wish to include in your app.

Seamless Communication
With the developer available at your specified time zone, you can be assured to receive instant answers to any of your questions related to the app being developed through messenger, Email, or phone.

Easy Development Process
When you opt to hire Android programmer to work wholly on your project, you can include changes almost instantly at any stage of the mobile app development process.

Exclusive Talent
As you will be selecting the developer(s) working on your project, you can be ensured that they possess experience and expertise in your specific business niche.

Revenue Generating Outcomes
We don't just accomplish projects with a creatively designed app, but we also focus on its features which can generate high revenue for our clients.
Our Android Milestones
Molding the apps as per the unique industry, we ensure that the final product is competitive and makes the business stand out from the crowd. Delivering value with each app we created, we are known for our outstanding Android apps.
Technologies That Empower Our Processes
Technology is constantly evolving. Google introduces a number of Android versions along with n number of updates on a regular basis. It keeps bringing in changes with constantly evolving trends and consumer behaviors. To avail of leading-edge quality apps, hire android app developers who always remains updated with the latest innovations the platform has to offer.
AngularJS

ReactJS

Vue Js

NodeJS

Sails Js

Hapi Js

MetorJS

Coffeescript
MochaJS

Quorra js

ChaiJS

Jasmine Js

Knockout

MoonJS
Our Hiring Process
With versatile talent at your disposal, you are free to choose the services of any developer whom you find fit to handle your mobile app development project. Our versatile team of developers possesses the expertise to provide its services for creating apps for varied industries. No matter which industrial segment you belong to, you can hire an experienced developer after interviewing him or her.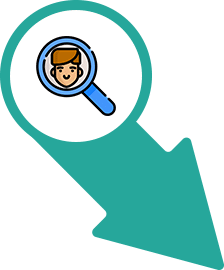 Inquiry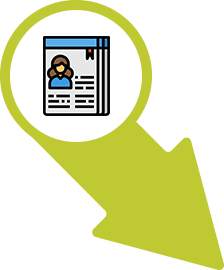 Select CV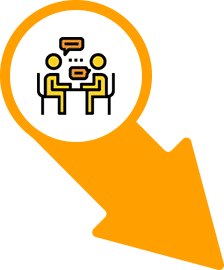 Take An
Interview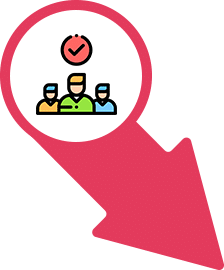 Add In
Team
Our Business Models
Study your business requirement, project deadline, and decide your budget to arrive at the right business model for your project. Whether you wish to hire a full-time or part-time developer or development team is largely your preference though our expert team may suggest you the best hiring model.
Frequently Asked Questions
Hire Android Developer
Can an Android app really contribute to my business growth?
Android is the most preferred operating system due to its intuitive interface. It assists in creation of user-friendly apps. This is how Android helps you expand your enterprise.
Engages existing customers and attracts new ones
Cost-effective as it is open source
Represents your organization on the mobile platform and enhances its value
Improves reach
Serves as a cutting-edge marketing tool
How should I proceed to hire Android app developer from XongoLab?
You can contact us through any of the means mentioned on our Contact Us page with your requirements. We will send you CVs of developers, whom you can shortlist and interview. Based on the selections made we will assign a programmer or a team to work on your project.
I have a small grocery business, can your team or developer create an app for it?
We have experience across multiple fields. We not only have catered to the needs of giant corporates but have also helped many start-ups establish themselves in the industry. We possess expertise across various industry segments such as banking, finance, health, food, education, business, human resources, transport, lifestyle, entertainment, travel, sports, games, and many others. No matter what your business type, we have the talent to create an app for you.
What is the time zone during which the dedicated Android developer would be working for me?
We provide round the clock services to meet the needs of clients across the world. Working with varied time zones, we can be available at your desired time to work on your project.
What will the cost of hiring a dedicated developer?
The cost of availing the services of a committed developer relies upon the business model you have chosen. When it comes to hourly hiring, you will be expected to pay the number of hours put in by the development team to accomplish the complete project.