Hire Shopify Experts for Creating Awe-Inspiring Web Stores
Take your business ahead of your competitors through the latest integrations and plug-ins needed to make your store an outstanding one. Crafting solutions as per the prevailing market needs, we ensure that we keep your stores upgraded as per the new trends. Our certified Shopify web developers provide end-to-end Shopify solutions which help you create a new store, enhance an existing store, develop specific plug-ins and modules, integrate with third-parties, and much more.

Amazing User Experiences
Hire Shopify developers who are proficient in building awesome interfaces that will help your business in generating customer constancy to your merchandise.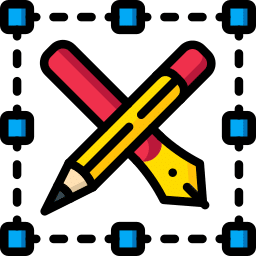 Talented Designers
We are equipped with a team of best Shopify theme developers who create outstanding themes and designs to make your store fascinating and alluring.

Flexibility
We offer a great deal of flexibility to our client' right from the way they communicate with us to the business model they choose to partner with us.

Regular Reporting
When you hire Shopify experts from XongoLab, you can get daily progress reports of the work done on your project through scrum meetings.

Fast Completion
You can be ensured of quick completion of your project, when you hire Shopify programmers on a dedicated basis, due to concentrated efforts.

Bespoke Services
Exclusive Shopify developers, dedicated for your project, study your industry trends and business requirements to frame one-of-a-kind solution.
Shopify Milestones
Keeping our efforts focused on helping you get the best of Shopify technology, our best Shopify theme developers use the latest on the market. We ensure that each of our solutions is bug-free to avoid reworks and unrequired delays. Look at the fast and secure outcomes we created using the Shopify platform.
Technological Superiority
Being a technically competent and cost-effective app development company, we have been preferred by clients who wish to hire Shopify experts. To provide the best of this eCommerce platform, our professional specialists keep themselves updated and provide advanced features to let the end-users remain engaged.
AngularJS

ReactJS

Vue Js

NodeJS

Sails Js

Hapi Js

MetorJS

Coffeescript
MochaJS

Quorra js

ChaiJS

Jasmine Js

Knockout

MoonJS
Our Hiring Process
Our transparent and resilient hiring process has encouraged a number of clients to partner with us for future projects. We follow agility keeping our clients flexibility in consideration. When you contact us to hire Shopify developer, we give you the liberty to choose the expert whom you think is perfect for working on your project.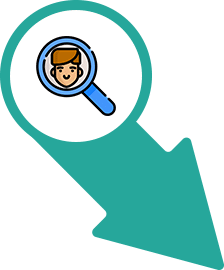 Inquiry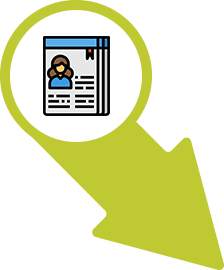 Select CV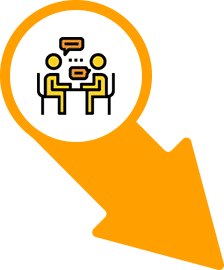 Take An
Interview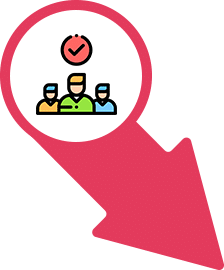 Add In
Team
Our Business Model
You can choose to utilize our technocrats' services for full time or part-time basis based on your business requirements and budget. If you are uncertain or have a minute task to accomplish then you can go for hourly-hiring. Owing to our flexible methodologies of work, we also offer a completely customized business model to our esteemed clients.
Frequently Asked Questions
Hire Shopify Developer
After I hire Shopify programmer for my project, within how many days can I expect my web store to be ready?
Any project duration highly relies on its complexity level. If you wish to include more number of features and functionalities, it will take a long time to create the final product. However, this time can also be reduced by hiring a dedicated developer on a full-time basis. Hence, the duration relies on the business model you choose and your web store requirements.
How will I know about the progress of my app development task?
To keep our clients constantly informed about the advancements of their website or app creation process, we organize scrum meetings. During these sessions, we gently brief them about the work done during the day and the tasks scheduled for the upcoming day. This helps us make any changes to the project as soon as the need is identified. It also helps us in avoiding reworks.
If I just want to improve the overall performance of my existing Shopify store, can I do it?
As an experienced Shopify development company, we offer full-fledged Shopify services. Businesses can not only create a store from the scratch but can also modify the existing web stores to expand the customer reach or make it more attractive to the end users. We provide various services right from store creation, integration, modification to plug-in and theme development.
Is Shopify easy to use?
Shopify is an extensive eCommerce platform which offers a good collection of attractive templates which are responsive in nature. With a clean and an easy-to-use interface inputting data and modifying it is extremely easy. The best thing is it makes it very easy for administrator to make changes in the front-end.
What is the approx. cost of hiring a Shopify expert?
The estimated cost of creating a fully-functional Shopify store comes to around $500. However, this figure may vary owing to any changes, additions, reductions, etc. in the standard features of an eCommerce store. Basically, it highly relies on the complexity of the project.