Benefits Derived on Hiring Taxi App Developers
What is essential for your business augmentation is to clinch the latest technology. Our certified taxi booking app developers are updated constantly and hence, are proficient in crafting reliable and robust apps. Our focal point while constructing any app is that despite the distance, your potential riders reach you right away in just a single click. Hire taxi app builders at XongoLab and connect with your customers swiftly. As per the demand of this competitive and technological world, we offer customizable taxi app with native Android & iOS application for your drivers and customers. Also a great online administrative panel will help you seamlessly manage your fleet functioning and take your business to new heights of success.

Practical Scrutiny
While hiring developers at XongoLab, rest assured that they will draft the physical consequences of your plan in your preferred targeted demographics. Additionally, we gather app requirements from you to modify features.

Cloud Operations
By making the use of Cloud's power we make your app competent to receive hundreds of request every second. Everything is managed under technical operations enabling you to focus on the lucrative zone your business.

GPS Technology
GPS is used in the best possible way by our taxi app specialists for you, your clients and your drivers. You can acquire exact locality of your cabs, the client's location can be tracked by your drivers and your client can also observe through GPS feature.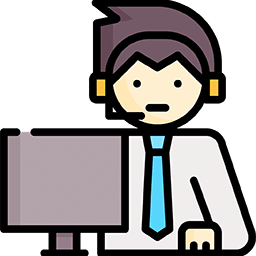 End-to-End Support
We use cutting-edge tech to render end-to-end support to ensure immaculate operation & launch of the app. We present you an opportunity to hire taxi app developers, grab it & beat the competition.

Feature-Rich Apps
Simple to use, feature-rich, and utmost profit rendering apps are crafted by our extremely talented craftsmen. Hire taxi developers from our company to craft your idea into reality.

Stick To Time & Budget
Once the app development scope, budget and timeline are fixed, we stick to the commitments made and complete the project within timeline and within the budget.
Unbeatable Taxi Apps
Our all products are completely functional cover every single requirement of your clients. We enhance the quality of the taxi app so that it can deliver more efficiently to your business.
A Complete Powerhouse of Technology
Tweaking the modern technologies, our technology masters breathe in life into the taxi app fostering adaptation and engagement. XongoLab believes in implementing creativity and this has been admired by millions of users. With ideal plan, accurate execution and suitable technology, we have created precise app enabling you to prosper your taxi business in the cut-throat competition.
AngularJS

ReactJS

Vue Js

NodeJS

Sails Js

Hapi Js

MetorJS

Coffeescript
MochaJS

Quorra js

ChaiJS

Jasmine Js

Knockout

MoonJS
How To Hire Taxi Booking App Developers?
Hire taxi booking app developers and get all the three segments of taxi app, i.e. passenger app, driver app and admin portal, designed in a systematic and productive manner. We present you assorted ways in which you can hire taxi app developers from us. Connect with us with the most suitable hiring process mentioned below and allow us to automate and inflate your taxi business.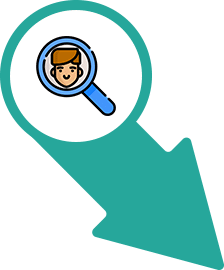 Inquiry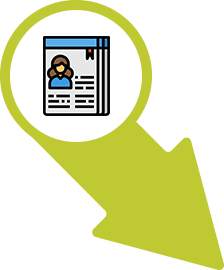 Select CV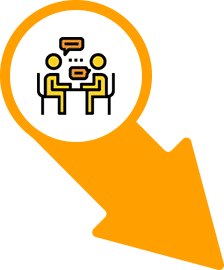 Take An
Interview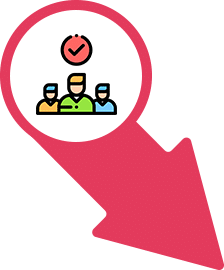 Add In
Team
Business Model
Flexibility plays a vital role in the expansion of any business; hence we also come up with three flexible business models. Full assistant is offered to our clients in picking the business model based on their project requirement and resources. We even render full flexibility in those cases, where any client wants to switch from one business model to another.
Frequently Asked Questions
Hire Taxi App Developer
How can taxi app programmers make the app beneficial for the drivers?
Like passengers app, there will be drivers app too that will comprise of features like easy registration, availability button, notification on requests, accept/reject ride, trip info, navigation, track client location, start/end trip, driver dashboard and track earnings.
I am already having one taxi app; can you update my existing app?
Yes, surely we can. Just state us your requirements and come to us with your older app, we will modify and update it in the best possible way. Our tailored solution will place your business in front.
What knowledge and tools should I have to access my taxi booking app?
No extra hardware required. All you will require is a PC and a Smartphone with high-speed internet connection. Once, you hire taxi booking app developers from us, a technological relationship establishes amidst us for the agreed time period. We will do the entire app uploading and setting up process for you in the app stores along with installing in server. Free assistance will be rendered for a few days.
What will be the features added in the app for the passengers?
We include all the features that will be helpful for your customers. The app will have features like Sign-in and sign-up, schedule a ride, real-time update, fare estimates, driver tracking, cancel booking, trip history, multiple payment options, support, and notification alerts.
Will I have complete access to the code once my app is launched in the app stores?
Yes absolutely. Once you hire taxi app developers, sign the contract and the deployment task of the app is done, the taxi app solely belongs to you. We will grant you full access to the app's code and database.