Benefits of Hiring a Dedicated Windows Mobile App Developer
Windows has ruled the IT world from ages. With time, it has evolved and expanded its functionalities to meet the constantly growing needs of users, market trends, and technology updates. Being constantly updated with the changes surrounding the growth of businesses, our Google certified Windows app developers provide innovative solutions to solve complex business problems. Bringing out the best of our abilities, we accomplish each assignment with passion and excellence. Each development project we handle is accomplished keeping in mind the requirements of users as well as the budget set by our client.
Versatility
Whether you are a startup or a giant corporation, XongoLab's windows app developers equipped with the skills to accomplish your windows development project efficiently.

Confidentiality
Hire windows developers who believe in privacy. We promise safe and secure dealings. We abide by international privacy standards and strictly follow the NDA policy.

Scrum Meetings
We organize scrum meetings at the end of the day to keep our clients informed about the progress of the project and also resolve any of their queries related to it.

Talented Developers
Hire Windows mobile app developer from XongoLab to create a powerful & unbeatable windows based mobile app or web app and see your growth charts transforming.

Full Control Over the Project
By hiring dedicated services, you can attain a complete control over the development project. You can communicate at your convenience and also avail of the services at your time.

Dynamic services
You can get any change instantly included into your project with the help of dynamic development services. Hire Windows mobile app programmer for including changes at any stage of development.
Explore Windows App
Crafting the blue-print of the project only after properly understanding your business and the processes it follows, we have successfully created result-oriented apps and websites. Take a look at our major strides in the Windows app development industry.
Technologies That Empower Our Processes
Possessing advanced knowledge in various technologies, XongoLab has delivered numerous futuristic apps and websites. Making most of the developing technologies, our team of Windows mobile app developers comes up with excellent solutions to solve organizational problems. Being regularly updated with the latest on the technology front, we help our clients gain a superior edge in their industry.
AngularJS

ReactJS

Vue Js

NodeJS

Sails Js

Hapi Js

MetorJS

Coffeescript
MochaJS

Quorra js

ChaiJS

Jasmine Js

Knockout

MoonJS
Our Hiring Process
Avail of hire Windows developer services with extreme suppleness as we offer a flexible hiring process. You get total control over the entire development process right from hiring to the launch and support of your digital product. By partnering with us, you can avail the liberty to talk to multiple programmers to assess if their skills suffice to meet your project requirements.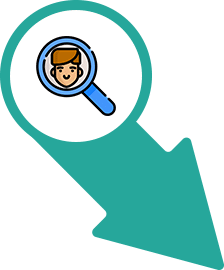 Inquiry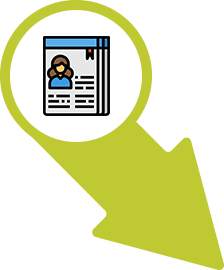 Select CV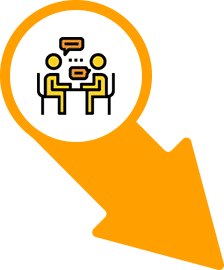 Take An
Interview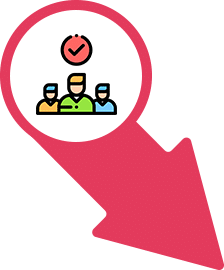 Add In
Team
Our Business Models
Studying the project requirements of our clients and also keeping their budget in consideration, we suggest a hiring model to our clients. If they want a completely different model which is a blend of two models, we offer the flexibility to our clients to avail of it.
Frequently Asked Questions
Hire Windows Developer
During the app development process, if I find the need to include any new features, what should I do?
We follow an agile development methodology to make the development of an app or website an easy process both for us and our clients. You can include changes such as adding a feature, removing an unrequired functionality, integrating with another technology, etc. during any phase of the development. All you need to do is communicate the required changes to the dedicated windows app developer.
How will I know how much work or time is left to accomplish my undertaking?
We organize scrum meetings wherein we daily report to our client the work done and the tasks to be undertaken during the upcoming hours. We also note down any inputs given and take approvals for any changes which seem important to us during these daily meetings. We also resolve any queries which our clients have related to the process.
I am running a private gym. Can your organization help me create a smart phone solution for my clients?
Yes. Working with clients from varied industrial backgrounds, we have equipped our skills in providing versatile services. Whether it is business, finance, travel and tourism, health and spa, entertainment, lifestyle, or any other industry, we possess the expertise to handle the task.
What if I want to hire a developer on full-time basis for few months and then for hourly basis?
We offer complete flexibility to all our clients when it comes the hiring process and model. We can work on a personalized business model to let the client get charged as per their unique requirements and budget.
Which services can I utilize under the Windows platform?
You can avail of multiple development services utilizing Windows platform. You can create bespoke apps based on different platforms including desktop, mobile, tablets, etc. Creating an app from the scratch, modifying existing app, migrating, testing, designing, etc. all fall under the umbrella of Windows development services we offer.