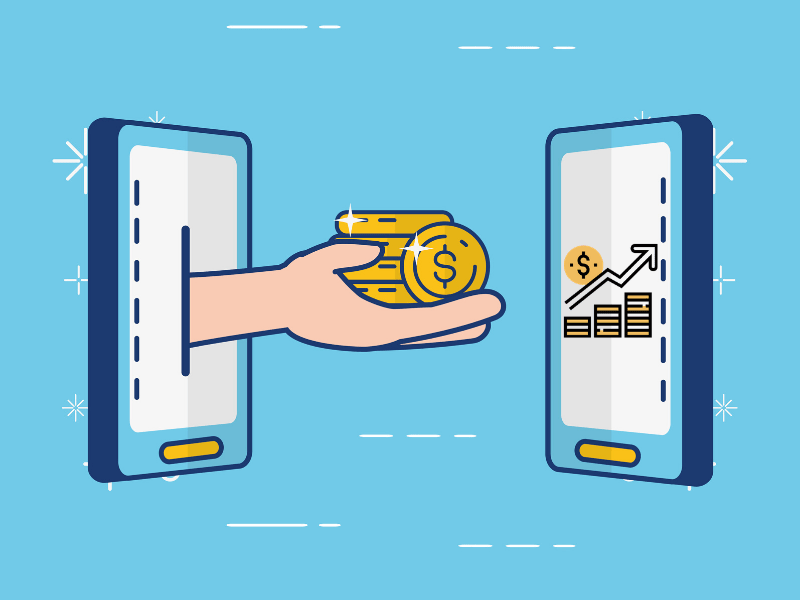 Ankit Patel

November 08, 2019

4 min read
Traditional invoicing and accepting cash and check payments not only makes the business appear less credible, outdated and inefficient but also leaves a lot of room for fraud and human error and a significant time difference between the services rendered and payments received. The days are gone when customers used to stand in long queues to make payments. Today, they want options through which they can make payments instantly and easily and in whichever manner they want.
In this highly competitive world, every single businessman is constantly trying to find out new ways through which he can have a firm grip over his customers and can boost his business growth and profitability. Accepting mobile payments is the best option that a business can ever have. As per the survey performed by Forbes, all those businesses that are accepting mobile payments are flourishing faster in comparison to those who are not.
Mobile payments option enables you to get paid faster for the services that you have provided and enhance your cash flow. Below are discussed some of the points revealing how a mobile payment is a superhero for your venture.
• Improved Cash Flow
Most of the electronic payments are collected within two-three days from the day when the transaction was accomplished which is comparatively much quicker than receiving payments via checks. This reduces your outstanding sales and drastically improves your business' cash flow. When you have plenty of cash in your hand, you can make instant payments to the parties from whom you purchase products and avail attractive cash discounts. Also, the more money you have in your bank account, the more percentage of interest you earn on them.
• Less Risk
When your clients make payment for your services at that very moment, the risk of not getting paid gets reduced for the services that you have already rendered. Additionally, when you accept electronic payments, you lessen the risk of fraud and theft occurring within your business.
• Save Money
Other than enhancing cash flow, mobile payments enable you to save the transportation costs and your employee's time as you need not have to send your employees to collect payments from your customers. The saved time and fund can be used in other productive activities that will in future promote your company's growth.
On adapting and accepting mobile payments, you can reorganize your bookkeeping and accounting systems, thereby managing cash flow in a better way. You can also save money by sending digital invoices to your customers instead of paper receipts. As the payments get transferred directly to your bank account, there will be no bank overheads and bank charges, which will again help you in saving money.
• Gain Customer Loyalty
As per the recent research, a shopper shops and spends more while using electronic payment systems when compared to cash purchases. When you offer mobile payment option to your customers, you gain their loyalty and interest, which is nothing but a psychological strategy. Using a Smartphone to shop is accessible and easier in comparison to traditional physical shopping. Smartphone and mobile payments offer your customers complete convenience, which means that your customers will shop more.
• Track Inventory & Customer Trend
The most common difficulty almost every businessman faces is to track the trend which his customer follows and his inventory. Now it's easy to automate the process of tracking customer trends and inventory with the help of mobile payment systems. With these systems, you can track easily what services and products you are offering repeatedly and what is demanded the most by your customers. Mobile payment systems not only capture the payment details but also help you in meeting the demand of your customers, thereby increasing your product sales as well as boosting your business growth.
• Integration of Loyalties & Incentives Directly Into Your Mobile Payment Apps
You can directly store incentive and loyalty programs in your electronic payment apps. When your customers will use this payment app, they will discover these programs. These programs will encourage them to shop more and also provides you a guaranteed retention of customers because when a customer receives more rewards from a company he will visit again and again to that company and shop their using its mobile payment services.
• Mobile payments Offer Complete Convenience
Contactless payments offer the most convenient dealings that can be done quickly. Almost everyone owns a Smartphone using which contactless payments can be accomplished. Putting the payment option in your customer's palm enables them to carry out the payment procedure easily and more conveniently.
• Enabling Customers Pay Via Credit Cards
Earlier, small businesses operating at locations far from the city like food truck or farmer's market were not able to accept payments through credit cards. As the entire transaction was carried out using cash, people with limited cash in hand were not able to buy plenty of products, which resulted in reduced sales. By implementing mobile payments systems in the business, you enable your clients to pay through credit cards. Now instead of having enough cash in hand, your clients can make bulk purchases using their credit cards that would result in an instant increase in your customer base as well as sales.
• Mobile Payment Systems Offer Safety
Carrying out business activities on the go accepted only cash payments. As cash is bulky, you need to store them properly otherwise it might get lost or can be stolen. Accepting mobile payments is much safer than dealing with cash transactions. With electronic payments you can digitize your transactions and record and store them safely on your mobile devices.
Today most of the electronic payment systems are compatible with EMV, which means those systems make use of the most secure technology for processing credit card payments, which means that the transaction data of your customers are completely safe from cybercrime. When your client gets assured that his every transaction data is safe, he will make purchases only from your company and will recommend others too.
• Enhances Customer Experience
Every single individual has given thumbs up to mobile payments. Be it buying clothes or groceries or paying electric bills, people want to make payment for them as soon as possible without standing in long queues and waiting for their turn to come to pay for the services and goods. By rendering your clients electronic payment systems and permitting them to make payment at any time and from anywhere, you are not only offering them the best solution but also enhancing their payment experience that will result in the growth of your business.
Conclusion
Adopting mobile payment systems make it easy for your clients to carry out contactless payments using their Smartphone. Mobile payments by means of apps boost not only your business but also improve its productivity and increase customer retention. Easy & quick pay applications benefit you as well as your customers. The shopping habits of your customers can be tracked easily by you and on the basis of which you can deliver them convenient, consistent and reliable services.
You may also like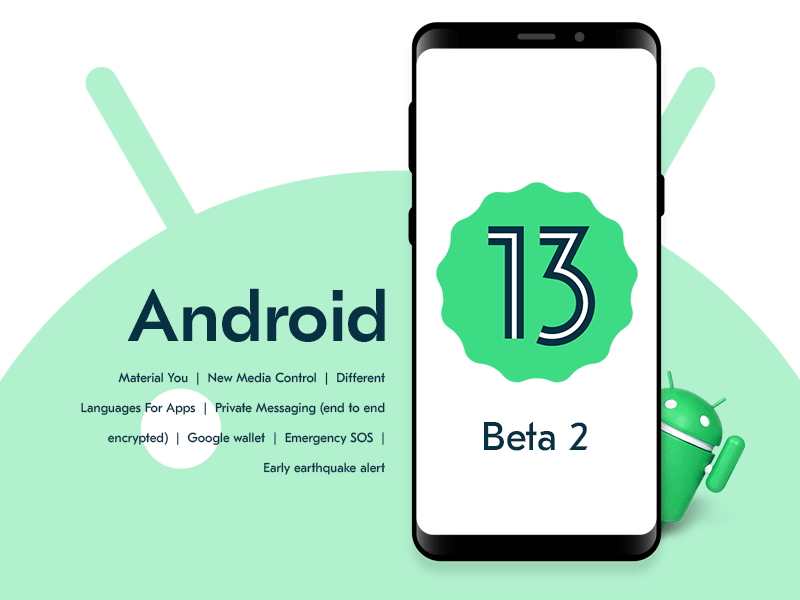 Android 13 Beta 2 Launch – What This Means for Android App Developers
Ankit Patel
Google wrapped up its annual I/O conference with a bang and some cool announcements for the developers and users! The Android 13 Beta 2 is one in particular. Reading the… Read More