Kick-Start Your Startup By Using Our Delivery Clone App
On demand delivery clone app is a new approach that helps people in getting their products delivered at their doorsteps, through their Smartphone! XongoLab with the utmost care plan, design, build and thoroughly test your on demand delivery app for the best possible performance and guarantee a smooth digital alleyway for your enterprise. Our solution permits your venture to navigate its digital transformation, thereby enabling you to expand your customer base.
Being a revolutionary app, it helps you in making your business enormous in the on-demand delivery industry. From ground-breaking solutions to robust software design and development, we deliver supreme delivery clone app source code that is designed and developed with pertinent planning and the latest trends while taking care of your business requirement.
Launch your business on the digital platform with our innovative, reliable, fully customized and scalable, on demand delivery clone app source code for Android, and iOS. Experience the proficiency of our talented developers and expand your on-demand delivery digital business.
Food Delivery
Grocery Delivery
Alcohol Delivery
Common Deliveries
Courier Delivery
Medicine Delivery
Money Delivery
Document Delivery
Flower Delivery
Gift Delivery
Pizza Delivery
Luggage Delivery
Furniture Delivery
Meat / Seafood Delivery
Delivery App Script Package
With our product, we are providing:
Customer Android & iOS App
Store Owner Android & iOS App
Delivery Boy Android & iOS App
Admin Panel (Backend)
Store Owner Panel
Delivery Boy Panel
Dispatcher Panel
Web Landing Page
Full Source Codes
All APIs of Products
1 Year Free Support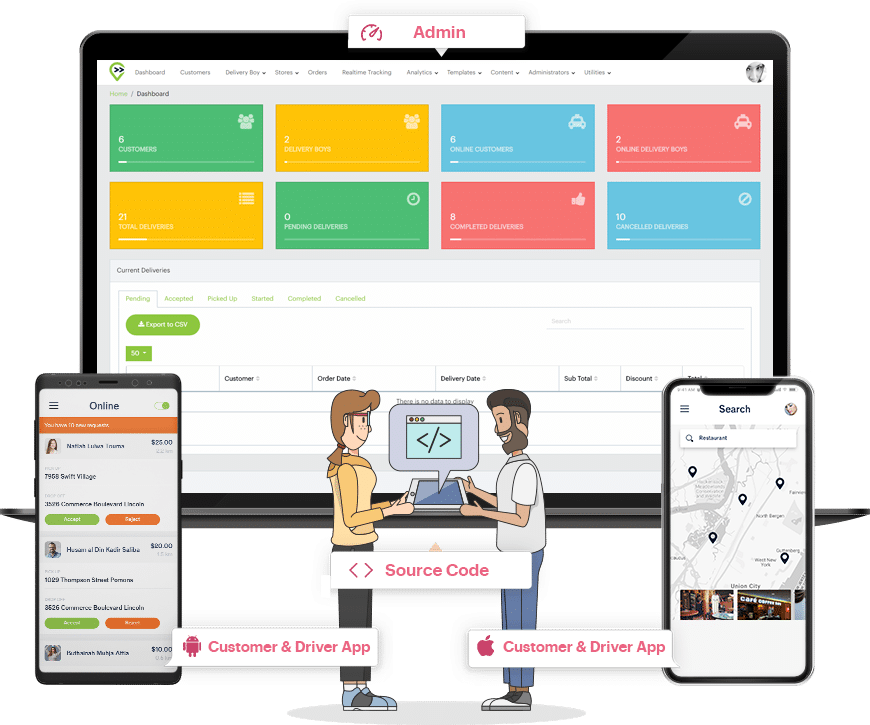 Delivery Service Clone App Features Making Life Easier
Using our specially designed application, your customers can get multiple services and place orders via a single app. Our delivery service app clone empowers your clients to manage their personal accounts, pay for the delivered services, provide review, and more.
Effectual Customer App Features
• Easy Start
The customer need not follow in-depth and long process to enroll with the app, as the app offers easy registration process.
• User-Friendly
This exclusive feature of the app doesn't demand for any specific skills or degrees and can be used by everyone easily.
• Smart Filters
Due to multiple services, Smart filter feature enables the customer to search for the exact required services in no time.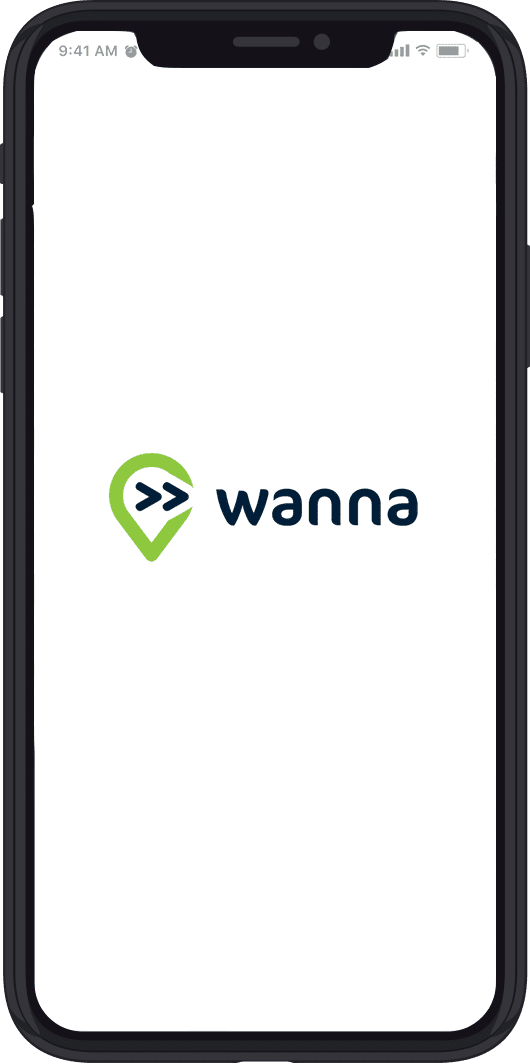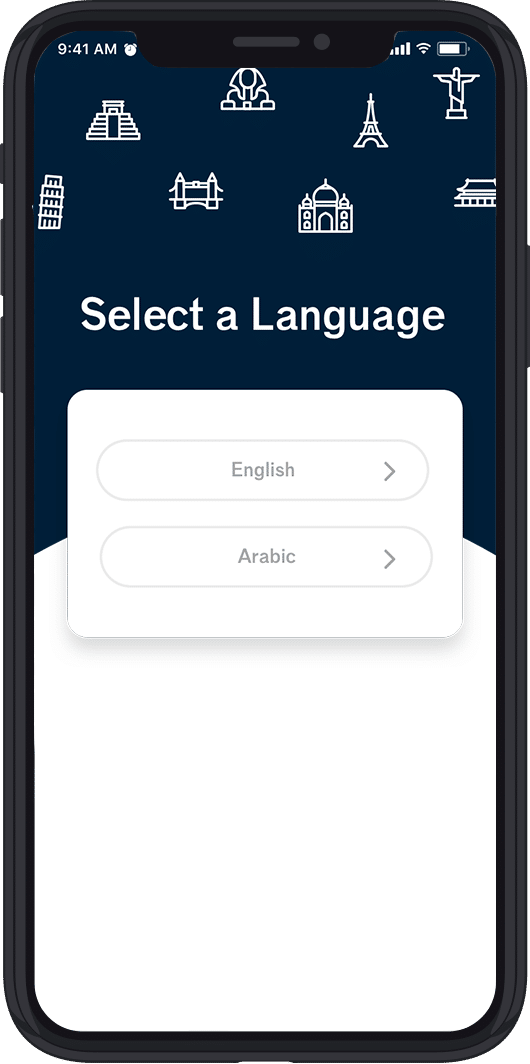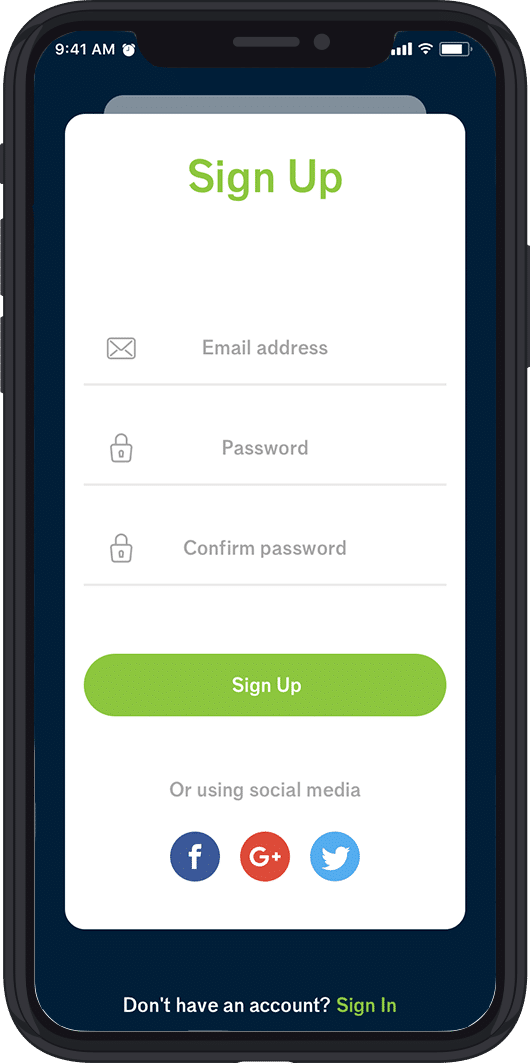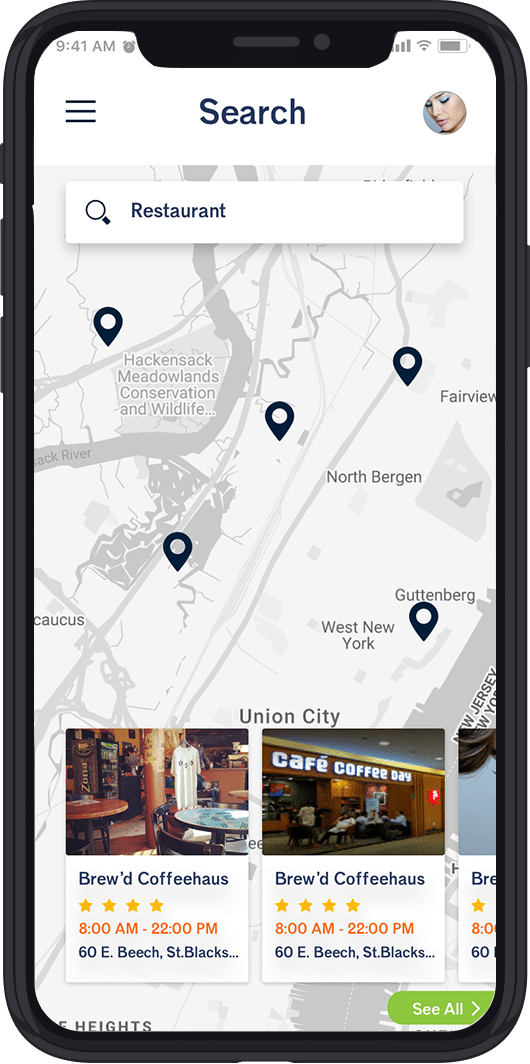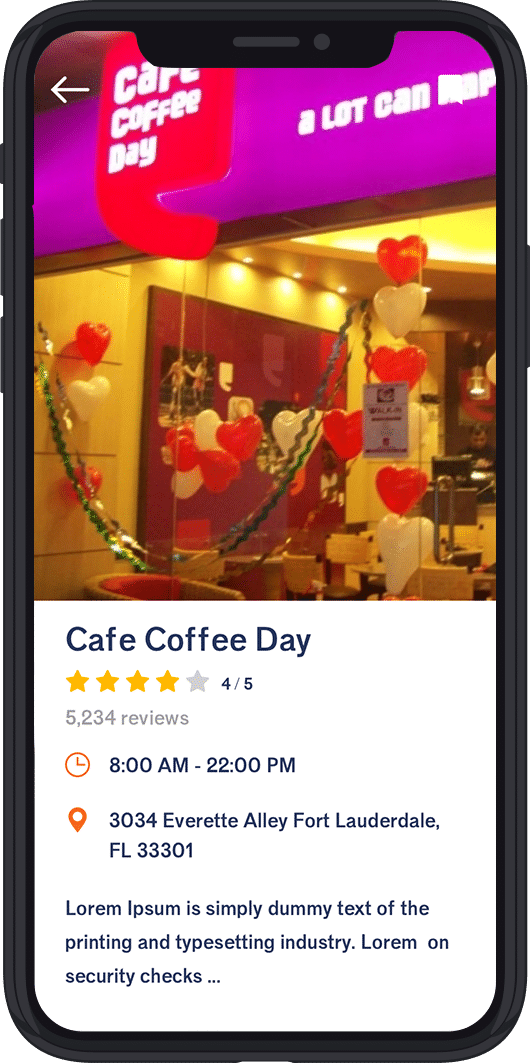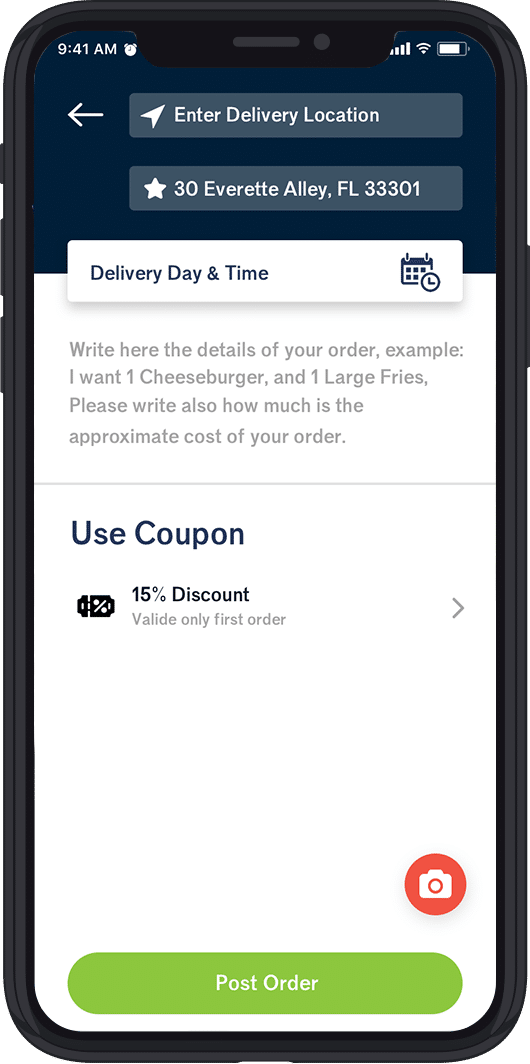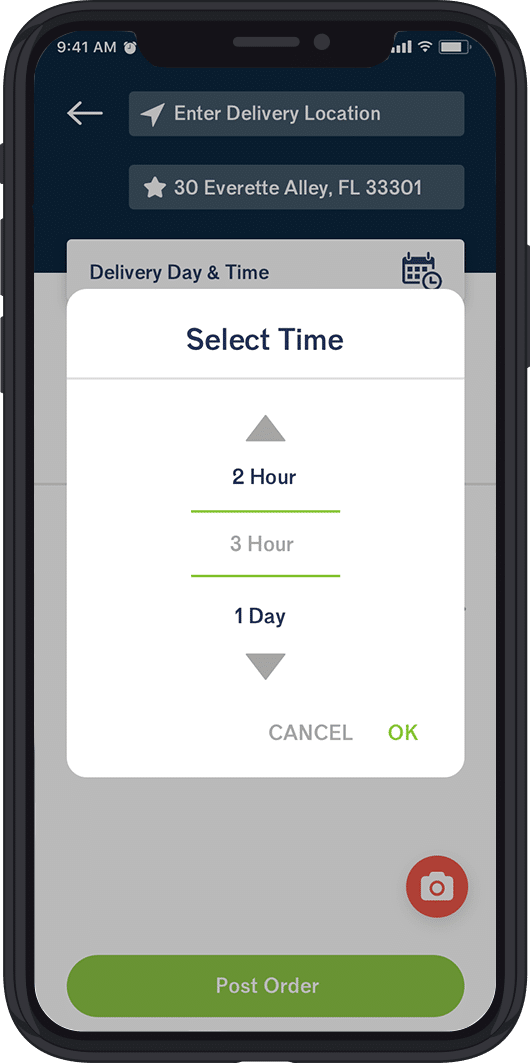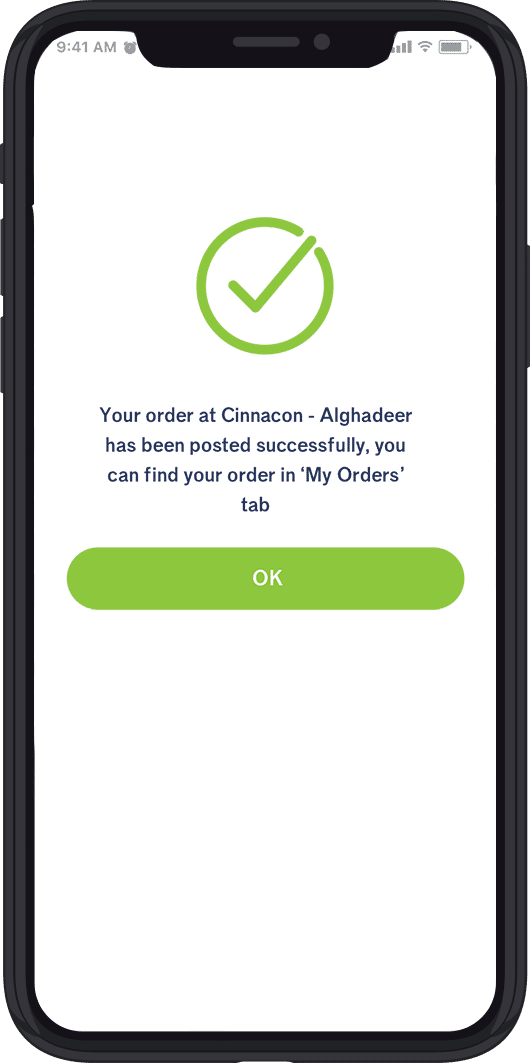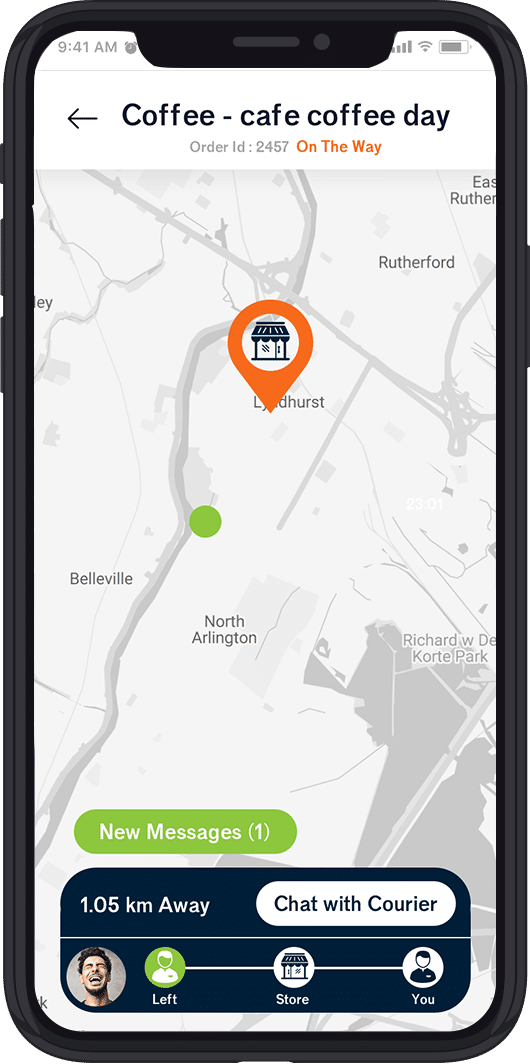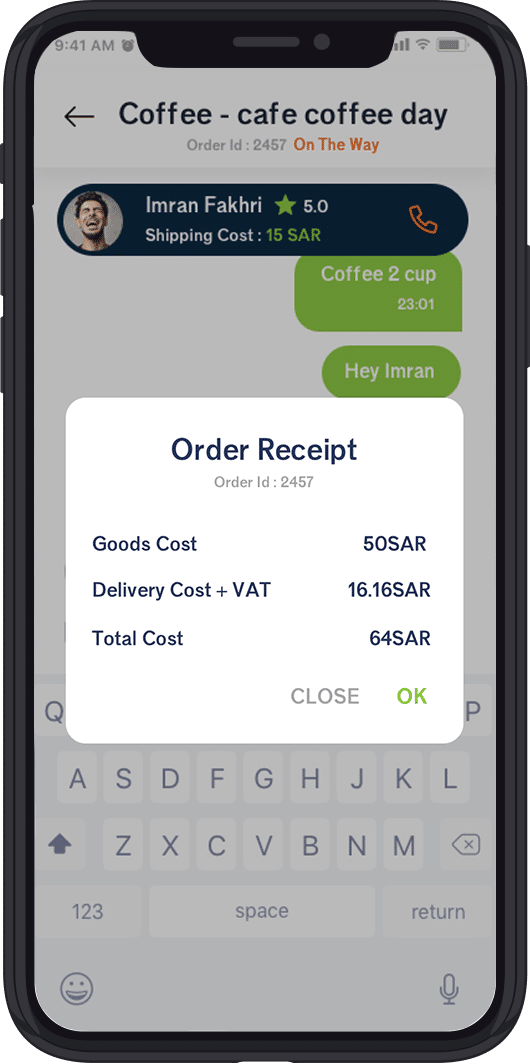 • Review & Ratings
This feature permits the customer to provide his feedback as per his experience on the services received.
• Re-Order With One Tap
The customer can view his order history and can order for the same services with a single tap.
• Online Payment
The customer can make payment online via different payment modes including Credit Card, Net banking, Paypal, etc.
• Choose Delivery Service
Though the delivery app source code can offer multiple services at a time, but still desired services can choose very easily.
• Book Now or Schedule Order
The services can be scheduled for the future, which will help the customer receive the ordered services on time.
• Real-Time Tracking
The order status can be tracked by the customer by GPS and they can know how far the service provider has reached.
Powerful Delivery Boy App Features
• Easy Registration
The delivery boy should upload all the essential documents in order for registration or using the application.
• Create Profile
Delivery boy can create his profile with his basic details, service details, license details, and vehicle details.
• Instant Requests
This latest feature updates the delivery boy instantly whenever new requests are sent to him by the customers.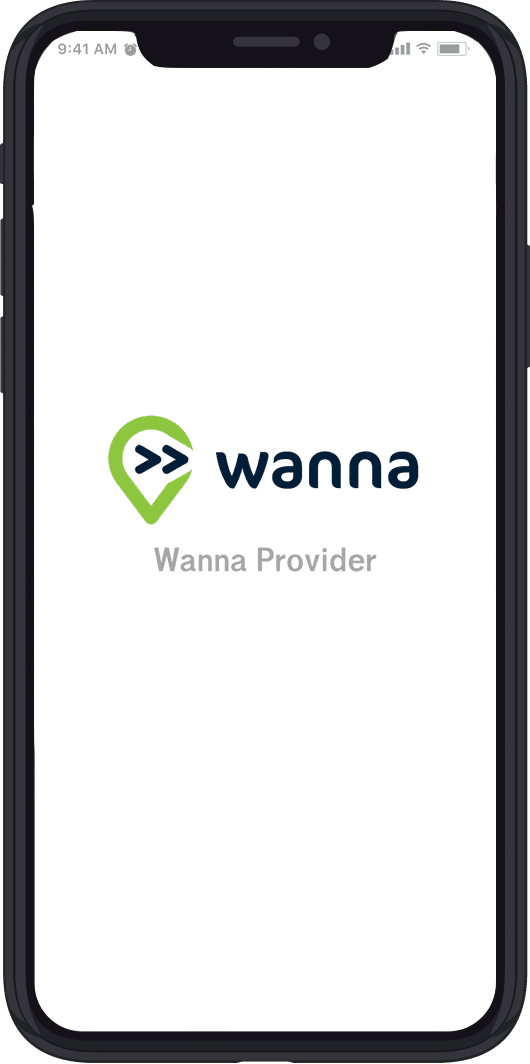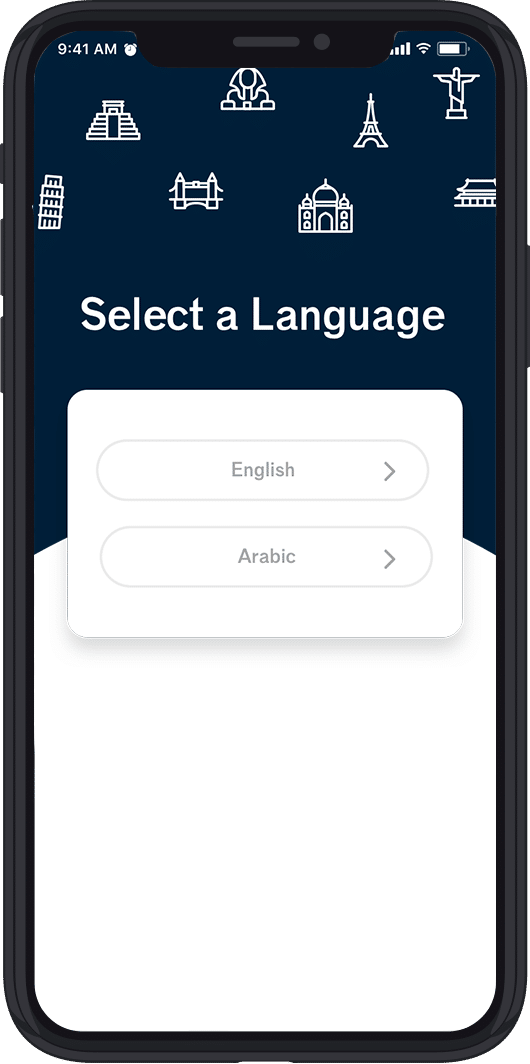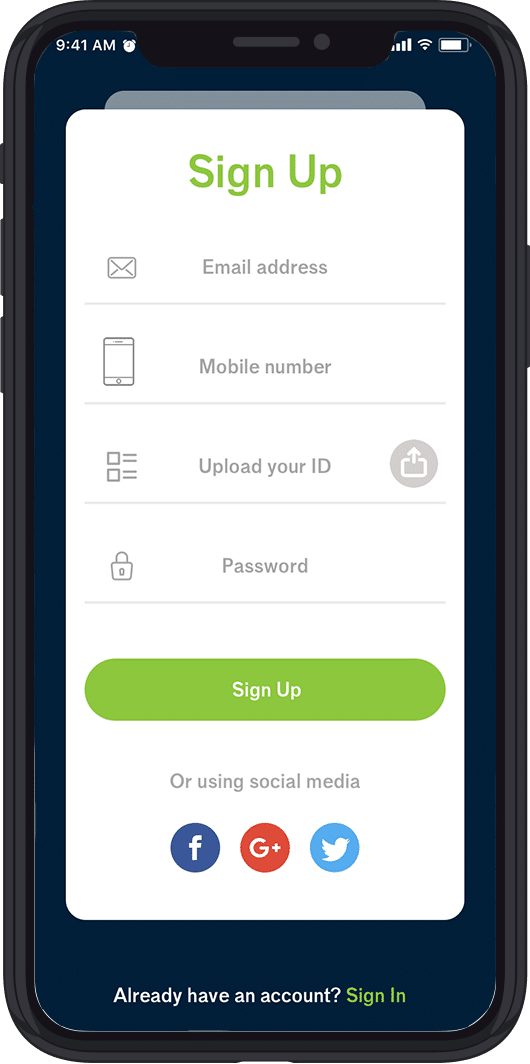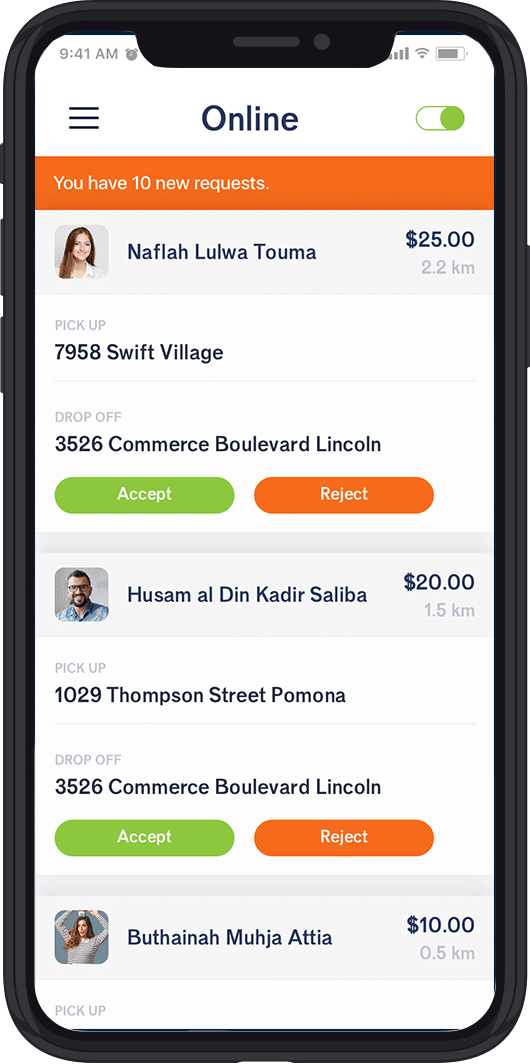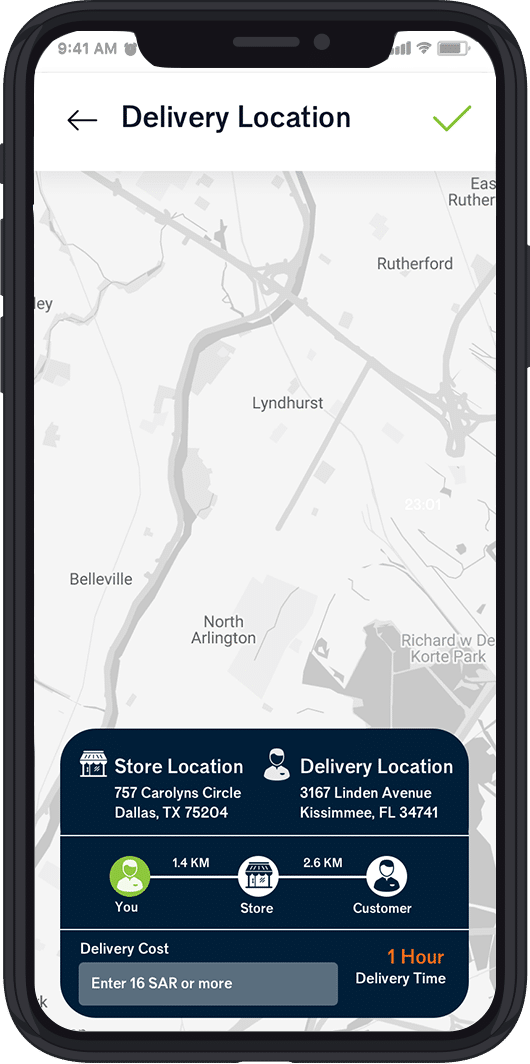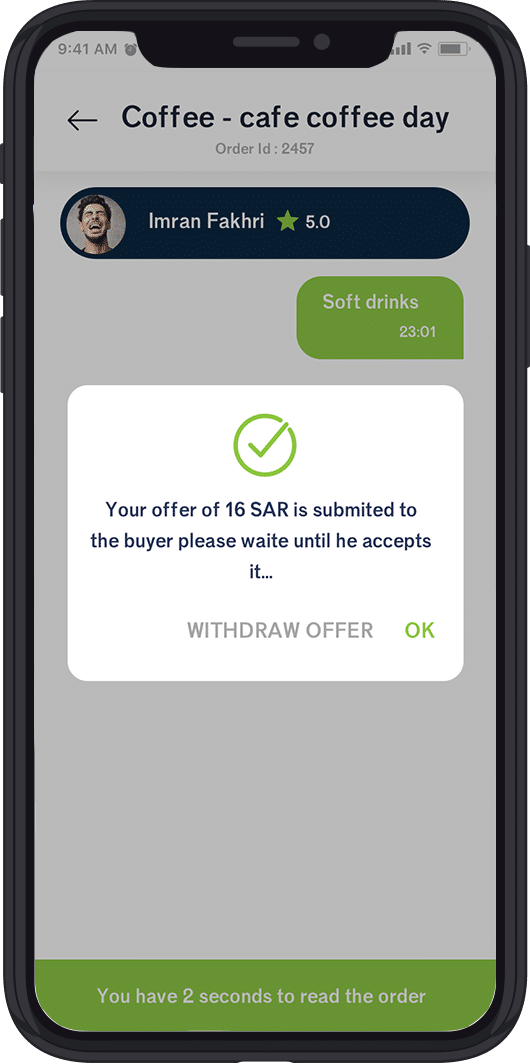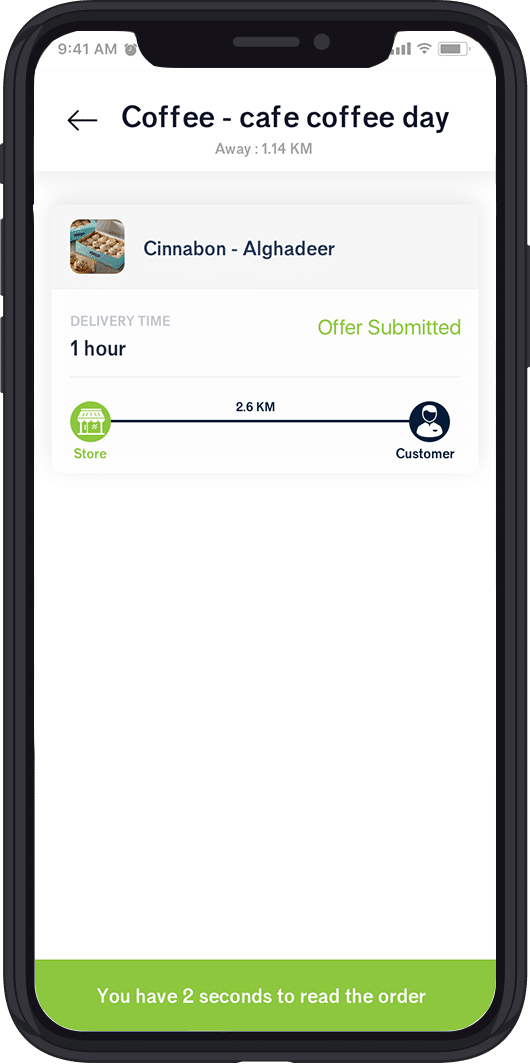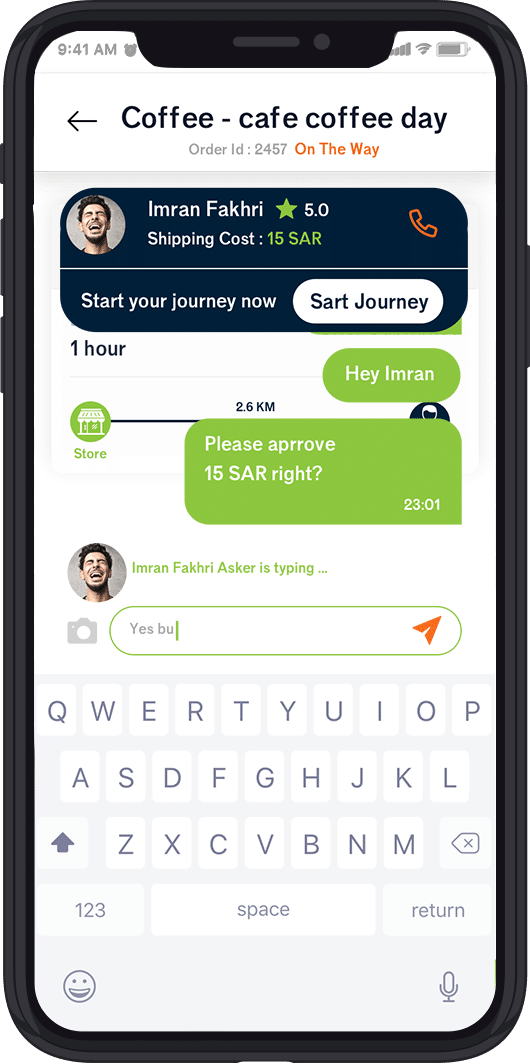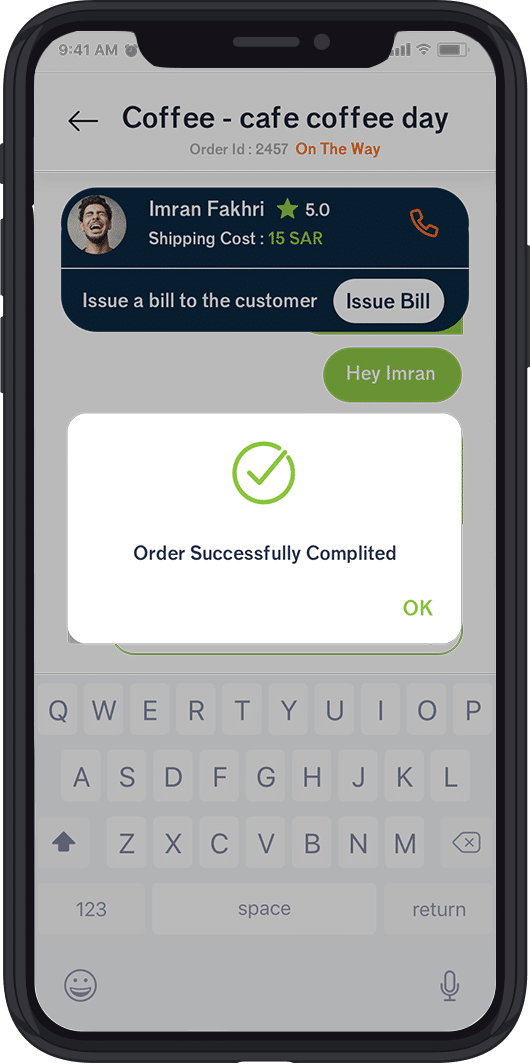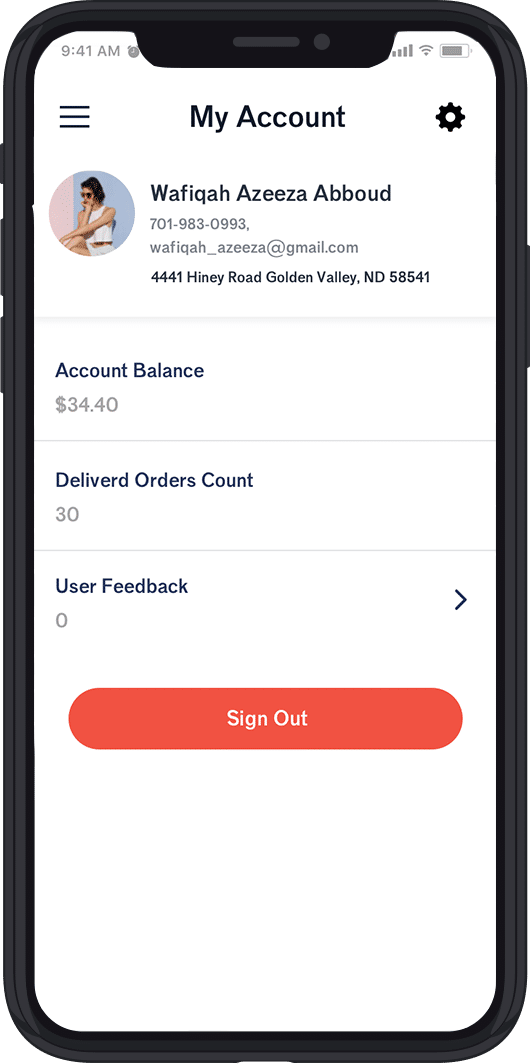 • Orders Management
With their app, the delivery boy can manage as well as track the orders that they have committed to accomplish.
• Earning Management
The delivery boy can track and manage their earnings and added extra incentives for the day in real-time.
• Online or Offline Status
Delivery boy, whenever they want, can update their status as online or off-line and avoid scheduling conflicts.
• Track Order Details
Delivery boy can can able to check all the details on request and also get the location details for pick-up and delivery.
• Update Request Status
The delivery boy can, from time to time, update the request of status like reached, picked, in transit and delivered.
• Payment Received
After successfully delivered the order at the drop-off locations, deliver boy can accept the payment by cash or online.
Easy to Use Admin Panel Features
• Customer Management
This delivery clone app source code feature helps the admin to maintain all the information of the customer in an organized manner.
• Delivery Boy Management
Admin can easily manage delivery boy profile with basic details, delivery service details, license details, and vehicle details.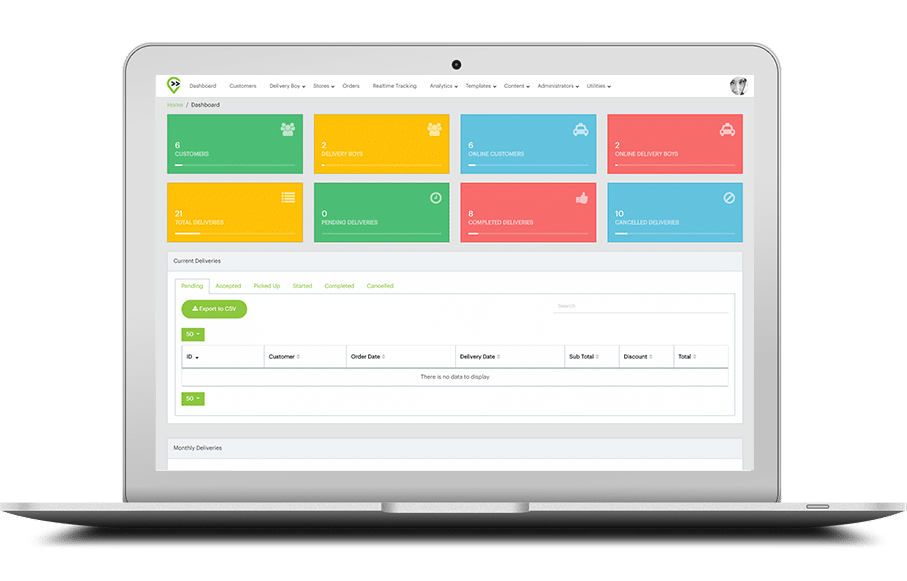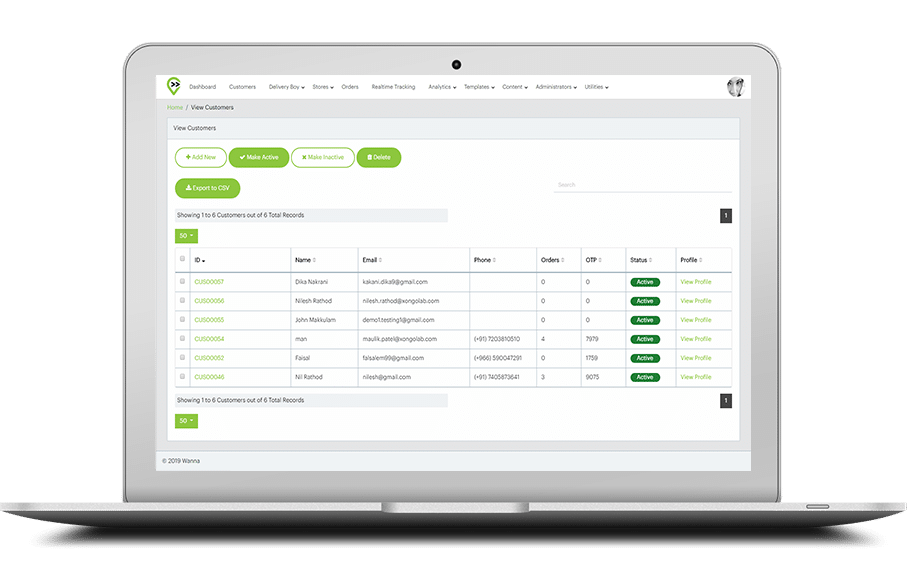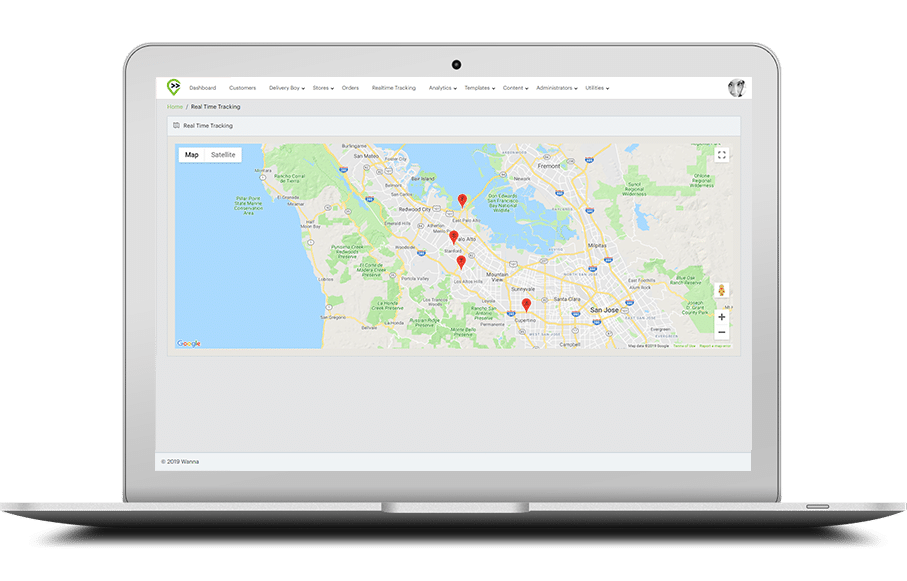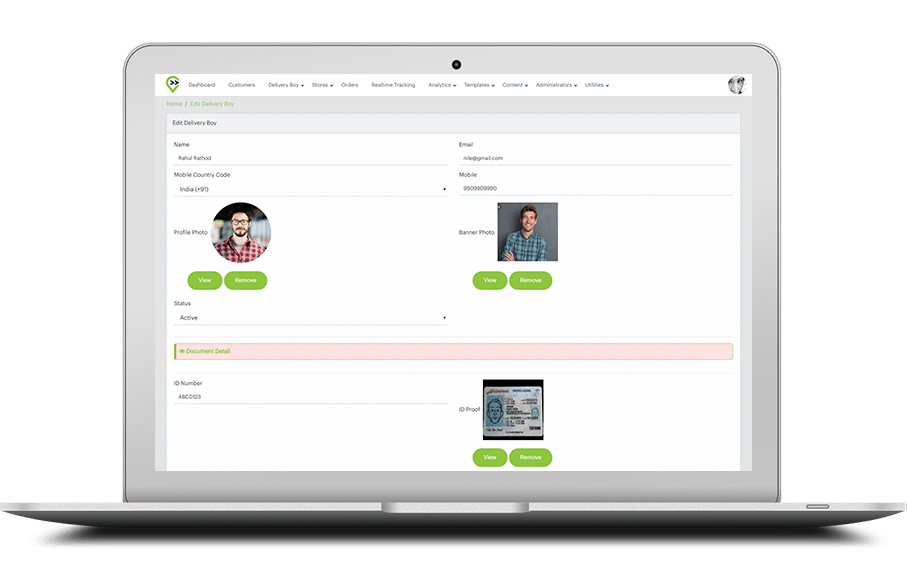 • Feedback Management
This feature makes it possible for the admin to manage the reports and complaints of the customers and take action accordingly.
• Payment Management
Through this panel, payment structure of the delivery boy and the customer can be managed efficiently by the admin.
• Vehicle Management
Admin has an authority to add or modify any vehicles. Even an admin can check all received requests of delivery boy for adding vehicles.
• Order Management
The services ordered and delivered can be managed in a systematic order along with the details of customer, location, payment and more.
• Manage Notification
Through notification feature, it becomes easy for the admin to send and inform the customers regarding latest offers and discounts.
Delivery App Clone Work
Download some of our on demand delivery app clone provided below and see in brief how sender, delivery man and the customer interact with each other right from the delivery request to its delivery.
Deliver Now
An on Demand food Ordering & Delivery App
Swift

Java

Node js

MongoDB
View Project
Wanna
An on Demand food Ordering & Delivery App
Swift

Java

Node js

MongoDB
View Project
Our Technological Prowess
Our seasoned technocrats help you reinvent your venture and leverage advanced technological powers like AL, ML, Flutter, Golang, VR and many more. Having deep knowledge of numerous platforms and framework our proficient developers develop the next-gen delivery app script that assists you in achieving the overall goal.

Language
React Js, React Native

Language
Flutter

Language
Node JS

Language
Angular Js

Language
Swift, Java

Database
MongoDB

Google
Map

Payment Gateway
Stripe
On Demand Delivery Clone App Development Process
Knowing very well the need of the present digital epoch, we at XongoLab develop the most amazing delivery service app clone solutions using the transparent development methodologies and the very best technologies to enhance the experience of your app users.
1
Project Analysis
A comprehensive understanding as well as analysis of your business requirement is performed.
2
Designing & Wire-framing
Wireframing and designing of each screen for you, your staff, delivery partners and users is done.
3
Development
Agile development methodologies applied to develop a robust and scalable product.
4
Testing
The delivery clone app source code is tested on multiple platforms to check the product is bug-free.
5
Final Deployment
As committed, the completely tested product is launched on every play store within the predetermined time.
Highly Developed Paid Add-ons
Add-ons are indispensable features that you can add to your existing delivery app source code for making it more customized and practical to attract more viewers and avail more profits.

Block Delivery Boy
The customer gets the right to observe and block the delivery boy who cancels the requests very frequently.

Credit Card Scanning
The customer can just tap and make payment with their credit cards. They need not enter the details of their credit card.

News Feed
Through the news feed section the customer can have a glance at different promotional news provided on the delivery app.

Real-time Chat
The customer can approach and chat with the admin directly through this real-time chat feature and present his issues.

Actual Currency Updates
This feature permits the customer, to calculate the price of the services requested in home currency with actual value.

Advertisement Banners
Showcase ads for earning passive money through the app continuously by signing an agreement with the companies.

Admin Rights & Roles
This feature enables the admin to define and restrict the rights of the sub-admins appointed for handling particular tasks.

Linkedin Login
Customer can use their Linkedin id and log into the app within seconds, without providing any further personal details.
Frequently Asked Questions
Delivery Clone
Can I get my delivery app script updated or modified whenever I want?
Undeniably yes. We can update and modify the app for you whenever you want in no time. All you have to do is provide us with your requirements and your intention for such modifications so that we can commence our task effectively.
Does XongoLab deliver customized delivery clone app source code?
Yes, we provide customized source code to our clients by modifying the theme and colour scheme as per their needs. If you need some other changes, we are ready to assist you with your those requirements too.
What all technologies does XongoLab opt to develop the professional products?
We work on the relevant and advanced technologies for creating delivery app script demanded by different platform. Generally, we build an app in React Native and Flutter, But most of cases we are using Java & Swift as per client requirements.
Who owns the authorized rights to the app developed by XongoLab?
Why should I go for XongoLab for On Demand Delivery App Solutions?
XongoLab is one of the best choices as the on demand app solutions delivered by us comprise of the very best features like well-designed analytics system, advanced dispatch, tracking panel, in-app payments, etc.
Client Reviews
95% of satisfied clients have appreciated our work and recommended us to other clients.
Read All Reviews
Mohammed Kriez
XongoLab is one of the professional mobile app development companies that we have dealt with!

Julius Kyazze
The team got to understand both my app requirements and always made an effort to deliver as requested.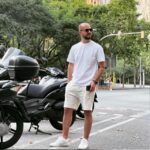 Evi Dedja
I am very impressed by the way the team at XongoLab work. They help build your ideas and turn them into reality.

Richard Ling
Commitment to deliver regardless of the amount of time needed to completed the tasks.

Paola Baquero
They have a very complete team, where they attended each of my requirements and offered different solutions.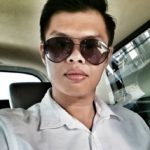 Andrew Yuen
They never fail me on all of our request and always complete the task according to time line.

Jason Cowles
I've worked with XongoLab on several initiatives. They consistently deliver a quality product on time, on budget.

Akshay Sewani
If you are looking to build mobile or web applications, just get in touch with these guys and leave the rest to them.

Gourab Mukherjee
Extremely Reliable and a Hardworking team and good value for money! The culture of the team is extremely reliable.

Kristin County
Happy to have had XongoLab help our startup in this early stage. They have really been a partner for us!

Faisal Al-Salem
Understand any requests even if we don't give a clear brief Very flexible team

Dominic Phan
XongoLab's team was very professional and quick to respond to queries and delivered before the agreed date.
Blogs
We light the lamp of knowledge by spreading it. Sharing the knowledge we gain helps us enter deep insights and make meaningful transformations in the world around us. Look how we contribute towards a technologically better world.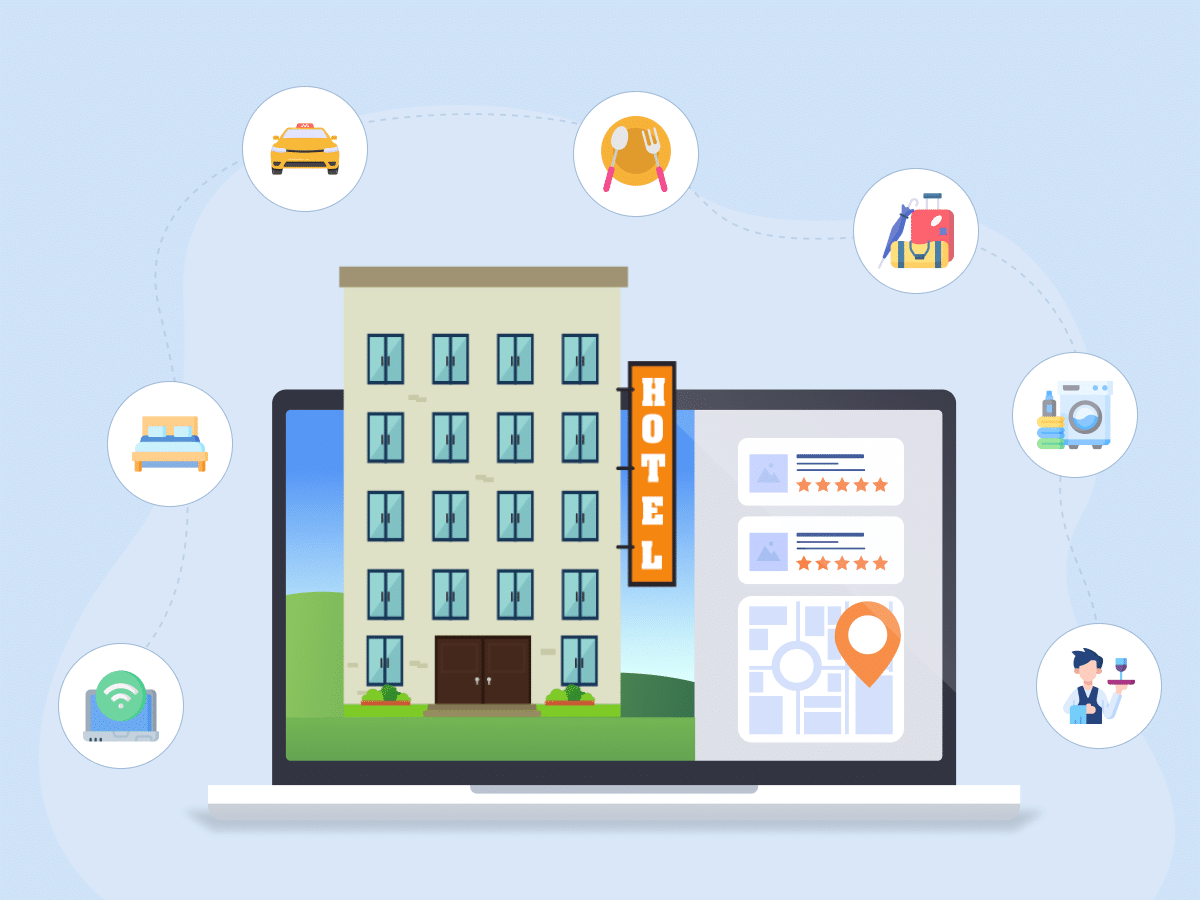 The Ultimate Guide to Hotel Management Software Development
Imagine a scenario where the reception area of your hotel is inundated with guests seeking assistance, staff members...
Continue Reading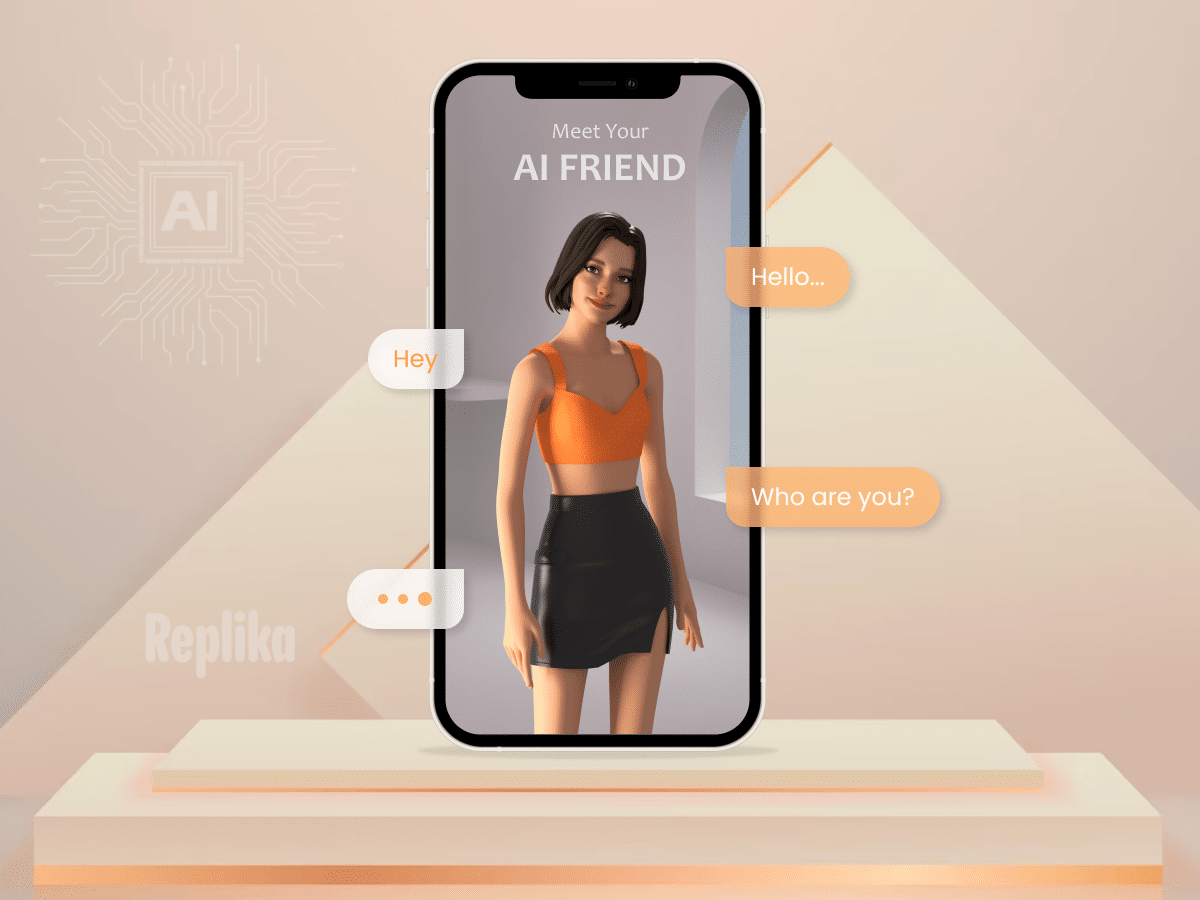 A Detailed Guide to Building an AI-based Chatbot App Like Replika
Artificial intelligence links progress and those seeking personal growth. Chatbots have emerged as a popular tool for engaging...
Continue Reading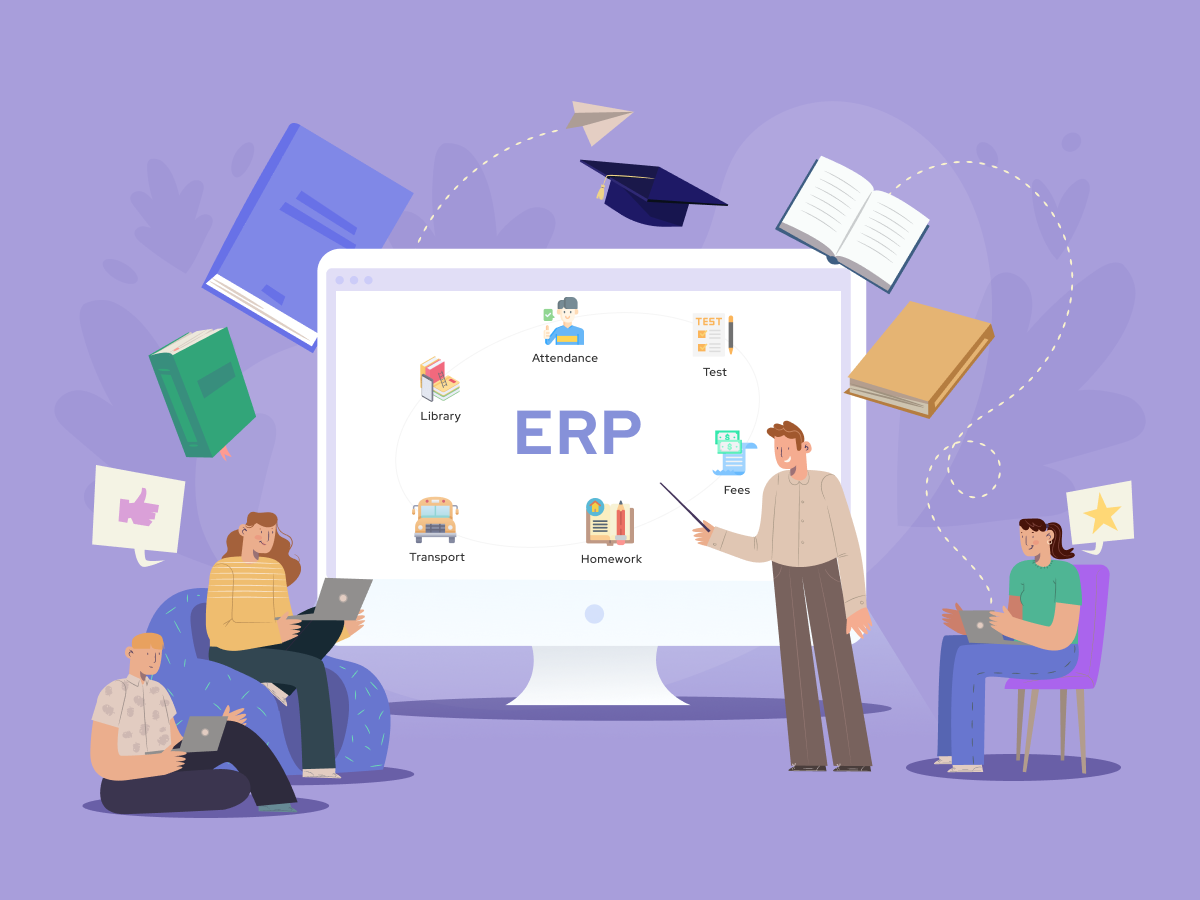 How Much Does School Management Software ERP Cost?
Technology is vital in transforming various sectors and applications, and school administration is no exception. Ongoing digitalization brings...
Continue Reading