Boost Your Business With Our Uber for X App Clone
On demand business is catching the trends due to the instant success it guarantees. Taking on demand business management to the next level, we came up with this unique concept of Uber for X clone script. Developed with avant-garde technology and tools, our Uber for whatever app clone is powered with powerful features like multi payment gateway, in-app navigation, and many more and we assist you in launching a brand-new and robust app for your venture.
With our Uber for X clone app source code, you can bring in scalability in your on demand business operations. Customized to match your unique requirements, We take the whole idea of managing an on demand business to new levels. With more ease and automation coming in, you will find your time being used in productive business activities.
With our on demand clone app development services you can control your on-demand business completely and achieve a competitive edge over all your rivals. Our Uber for x clone app source code encapsulates forceful architecture permitting the start-up entrepreneurs to materialize the business of which they have dreamt into reality.
Taxi Ride
Moto Ride
Car Rental
Food Delivery
Grocery Delivery
Baby Sitting
Beauty Service
Car Wash
Carpenter
Doctor
Dog Grooming
Dog Walking
Electrician
Fitness Coach
Handy Man
Home Cleaning
Lawn Moving
Lawyer
Lock Smith
Maids
Massage
Pest Control
Physiotheraphy
Plumber
Security Guard
Tow Truck
Tutor
Vet
Barber
Car Repair
Catering
Mechanic
Mobile Technician
Office Cleaning
Party Cleaning
Uber for X Clone Script Package
A determination to deliver perfect Uber for X clone script solutions drives us each day and with our solutions we offer:
Customer Android & iOS App
Service Provider Android & iOS App
Admin Panel (Backend)
Dispatcher Panel
Service Provider Panel
Web Landing Page
Full Source Codes
All APIs of Products
1 Year Free Support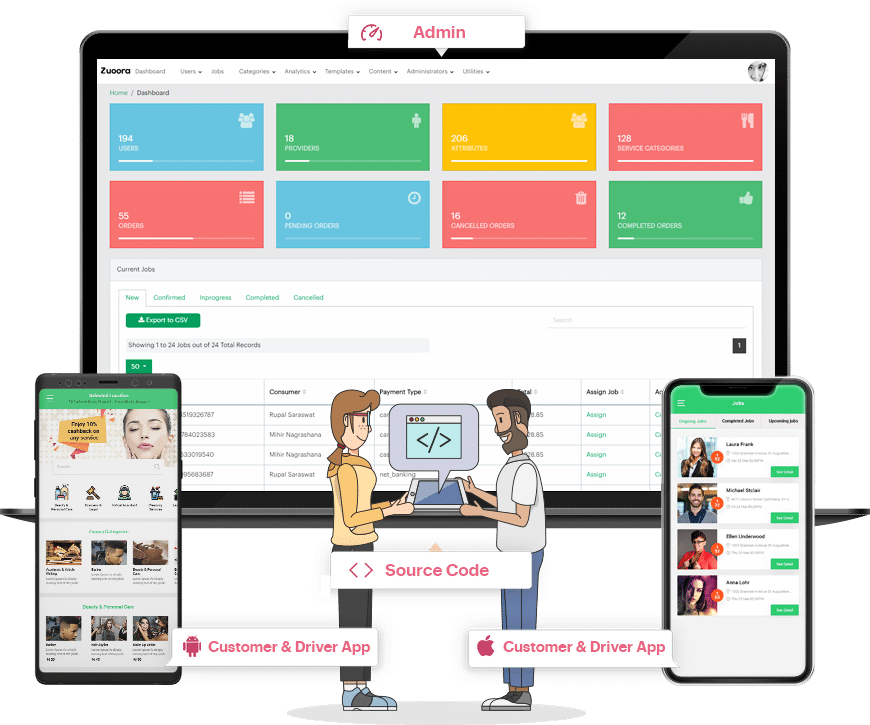 Superlative Features of Uber X Clone App
Our scrupulously designed and developed Uber for X clone source code comprises of exceptional features. Customers can request for the services as well as track the service providers. The service providers can receive and confirm the requests and render related services and the admin can connect with both the customers and service providers and manage everything related to them.
World-Class Customer App Features
• Registration
The app permits the customer to register using his phone number and email or also login via his social media id.
• Check Nearby Service Providers
The in-built GPS permits the customer to check and track nearby all available service providers on a Google map.
• Book Now or Schedule
With this feature, the customer can be booked any service request for same time or can also schedule for later.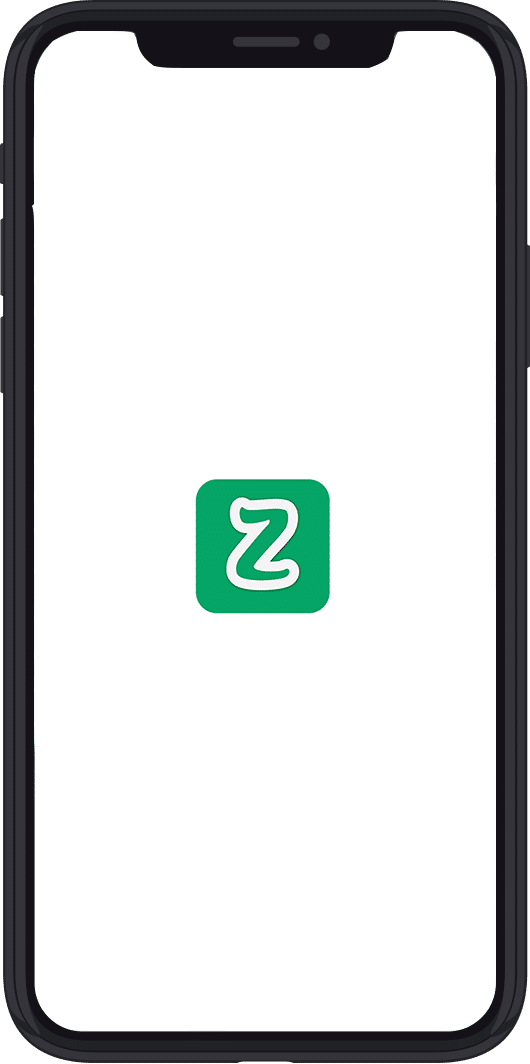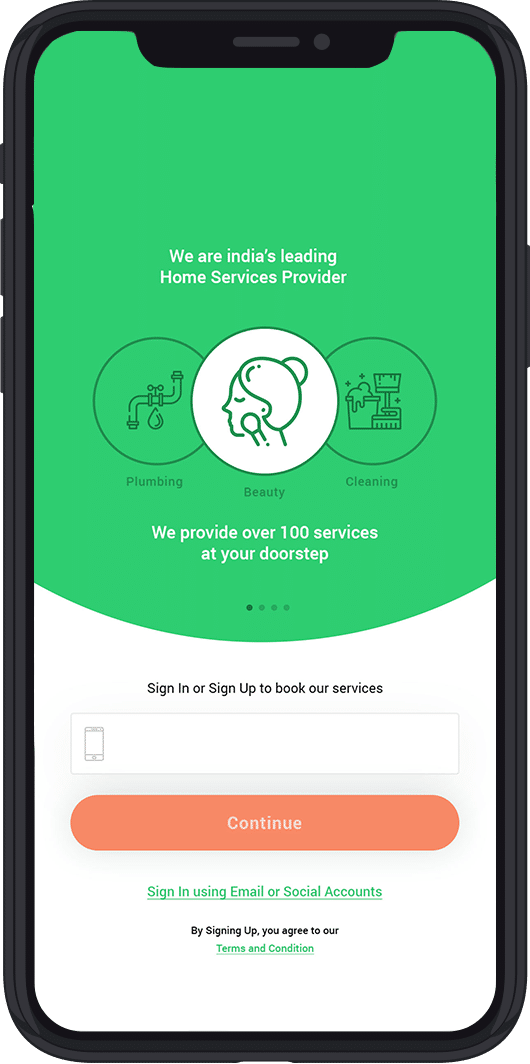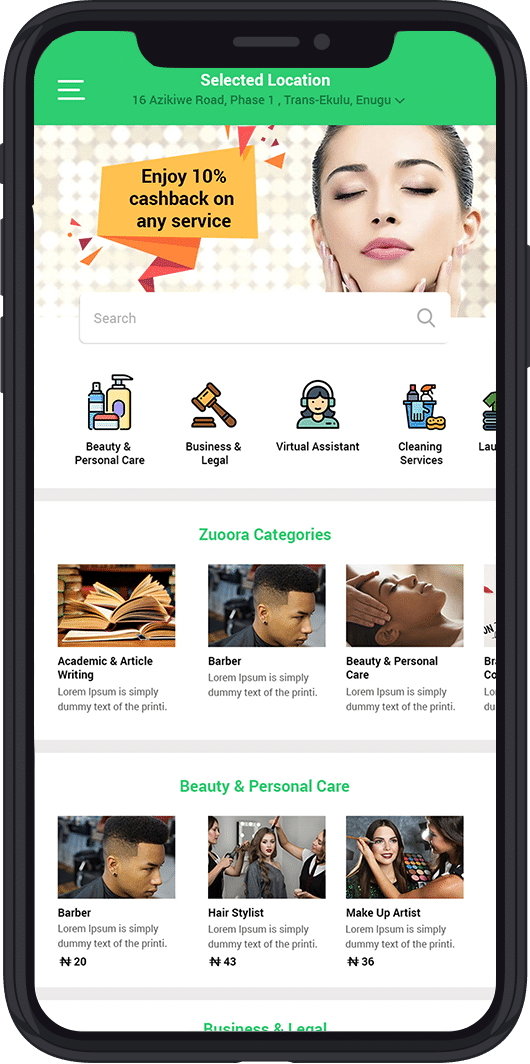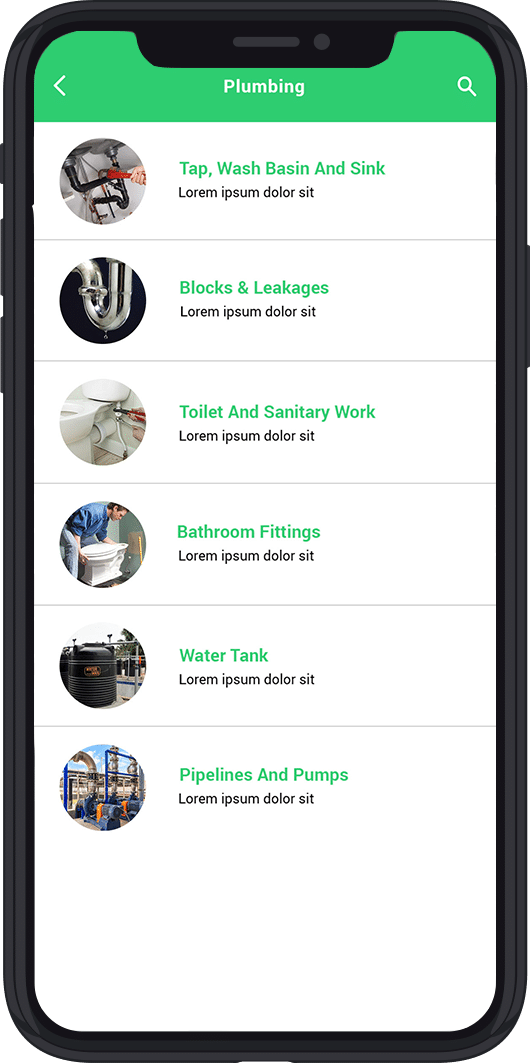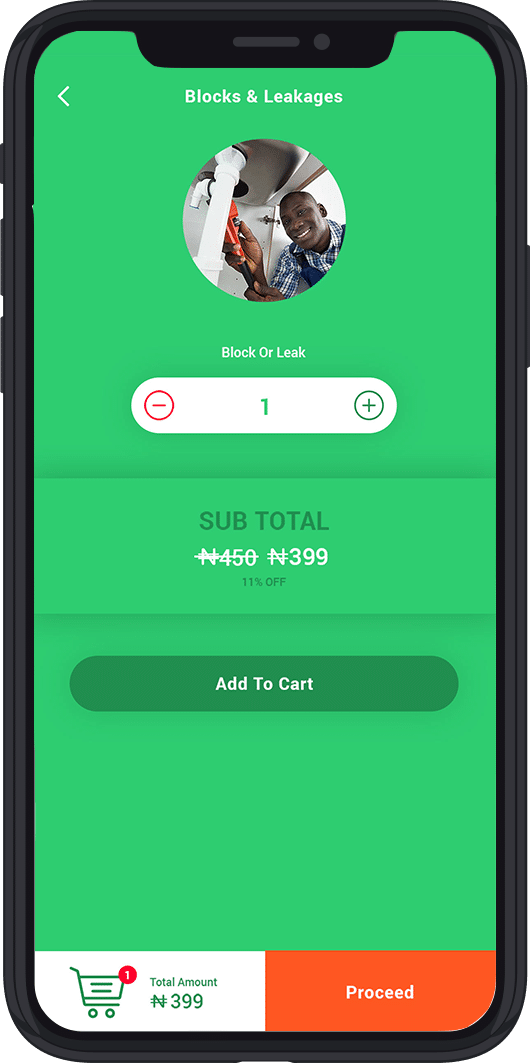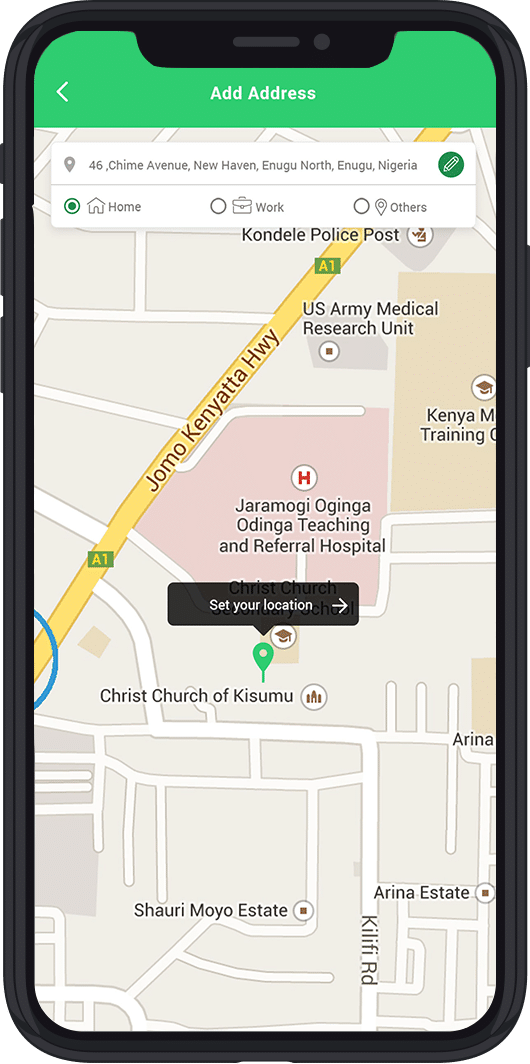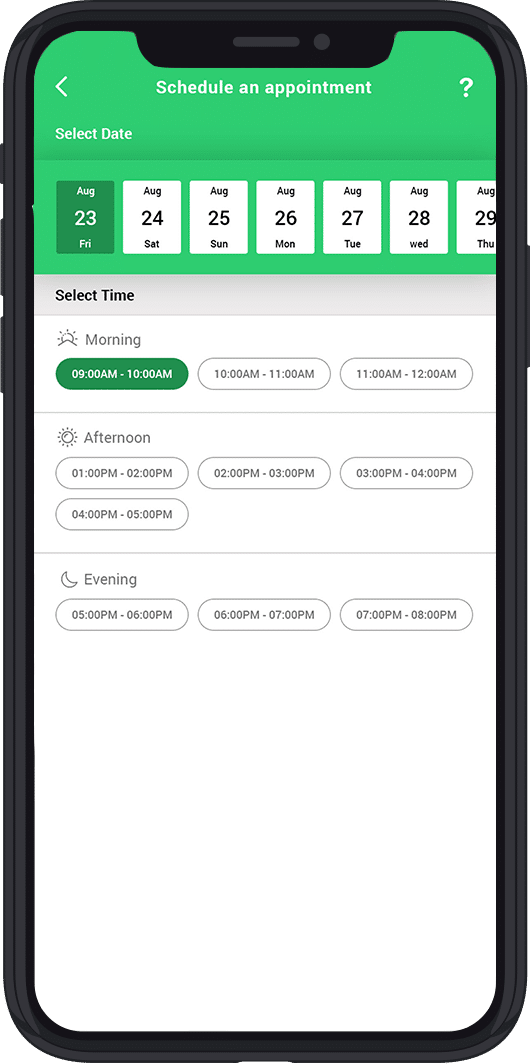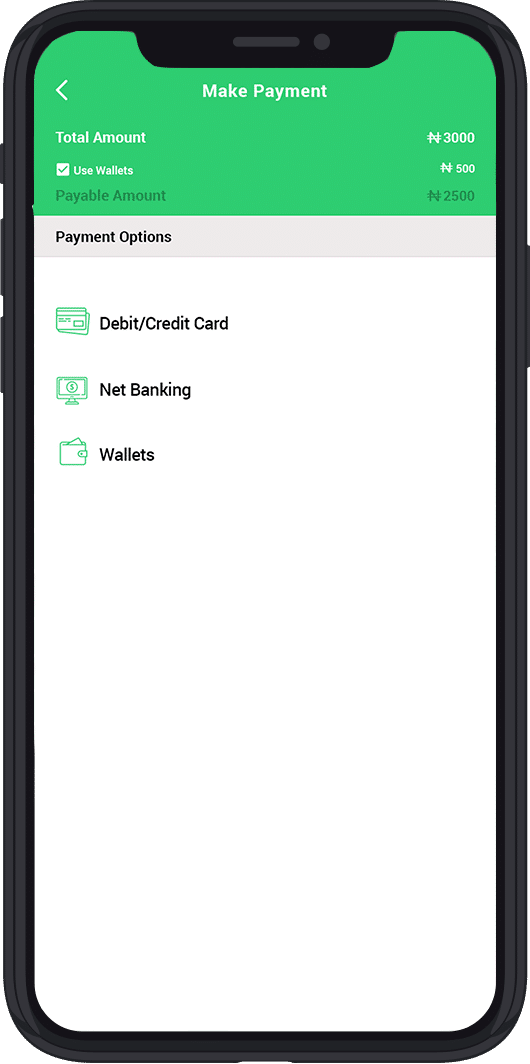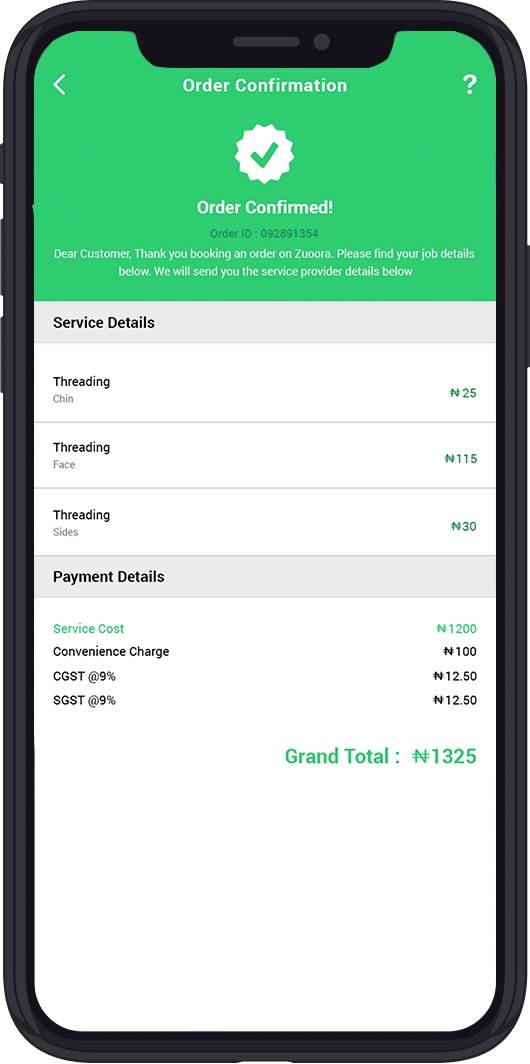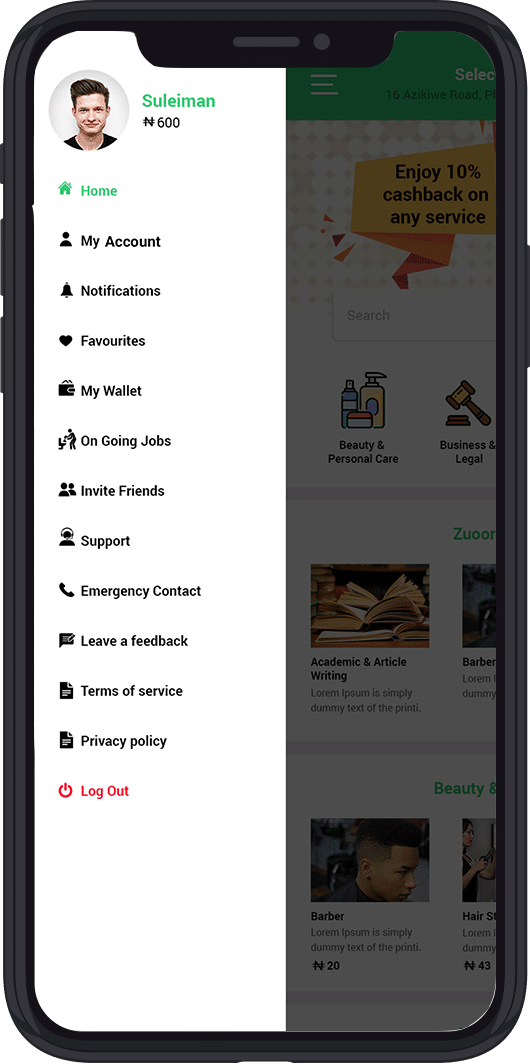 • Invite Friends
The customer can invite his friends or family members by sharing the app link on the Text Message and WhatsApp.
• Multiple Language
With this feature, the customer can choose the language of his choice and can use the app in his preferred language.
• Rate & Reviews
Through this feature the customer can give rate and review to the service provider which will be displayed publicly.
• Estimated Arrival Time:
With this feature, the customer can learn about the exact time as well track the service provider till the reach at his doorsteps.
• Fare Estimation
An estimated service cost for each service is generated by the app which enables the user to choose the service fitting his budget.
• Payment Gateway
The customer can sync his bank account, debit/credit card or local wallet with the app and commence payments directly from app.
Dynamic Service Provider App Features
• Registration
New service providers can register themselves instantly without any fuss sending some necessary documents and details.
• Add Profile
To showcase his services, Service Provider can create his full profile along with services which he offers to the user.
• Availability Toggle
The service provider can confirm his availability to accept any service request from customer through this feature.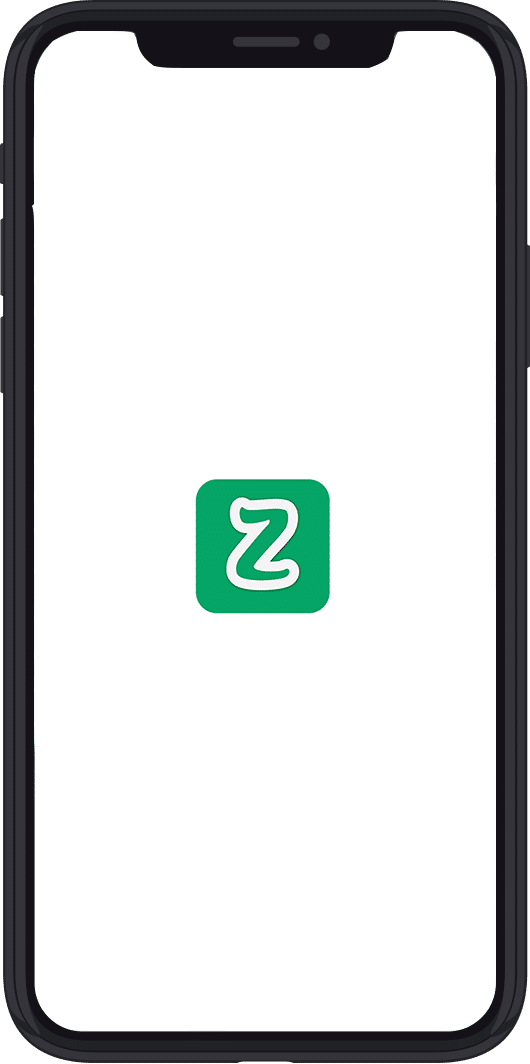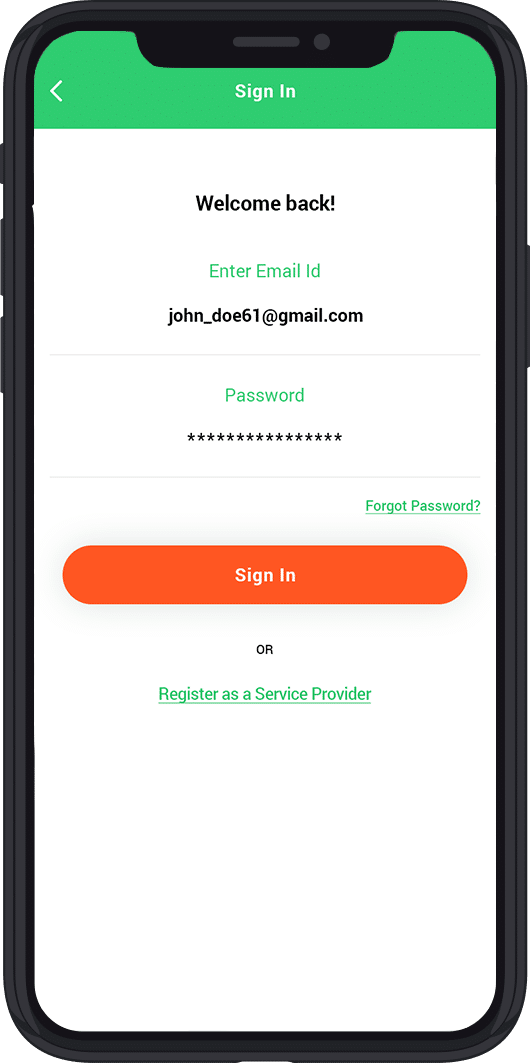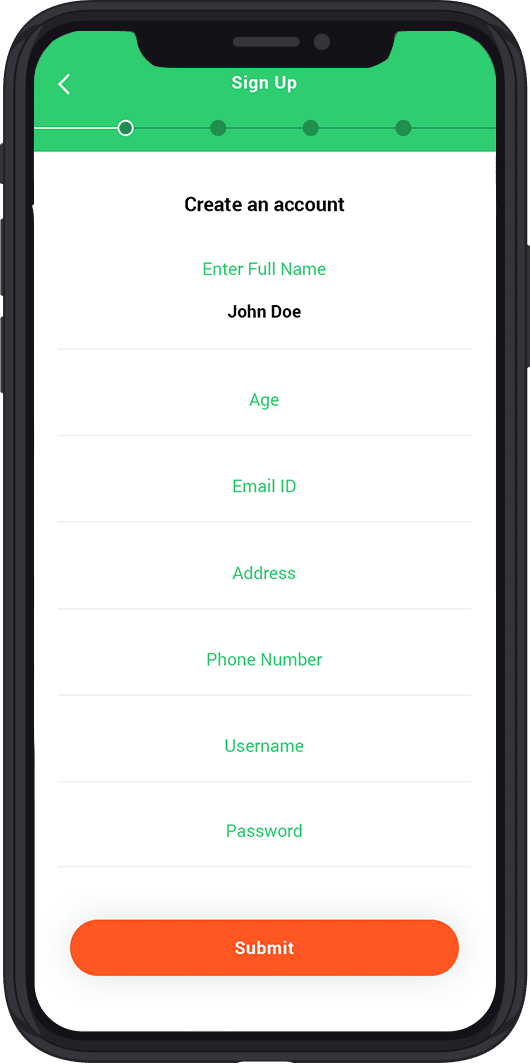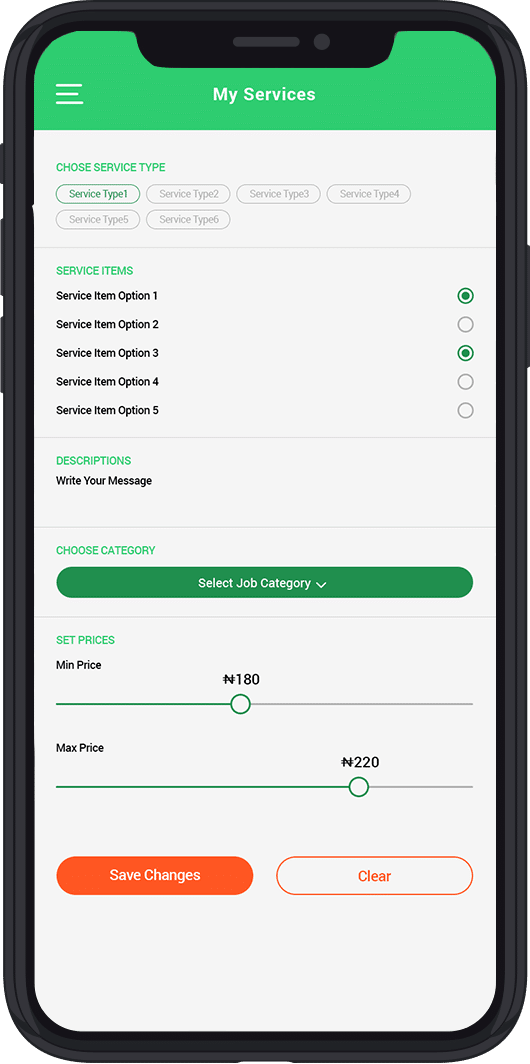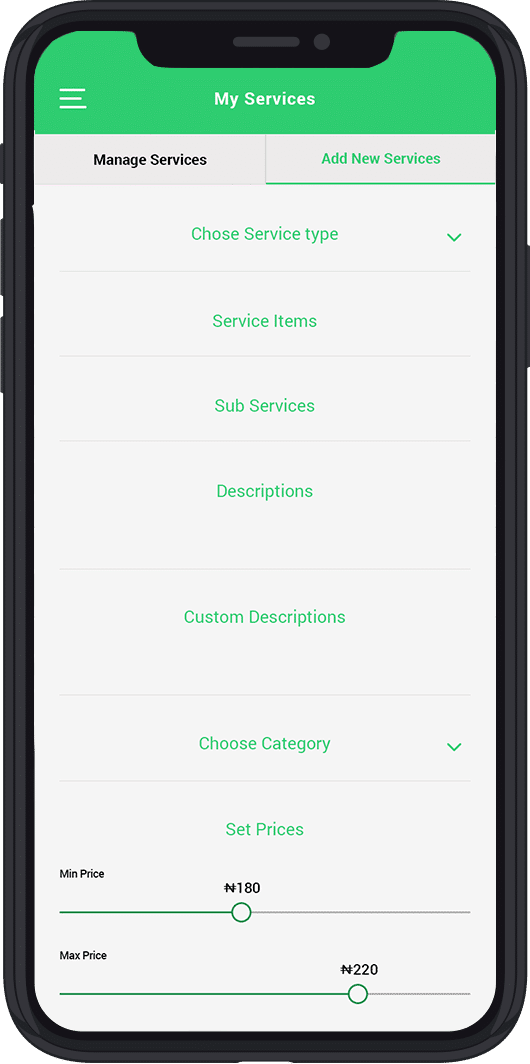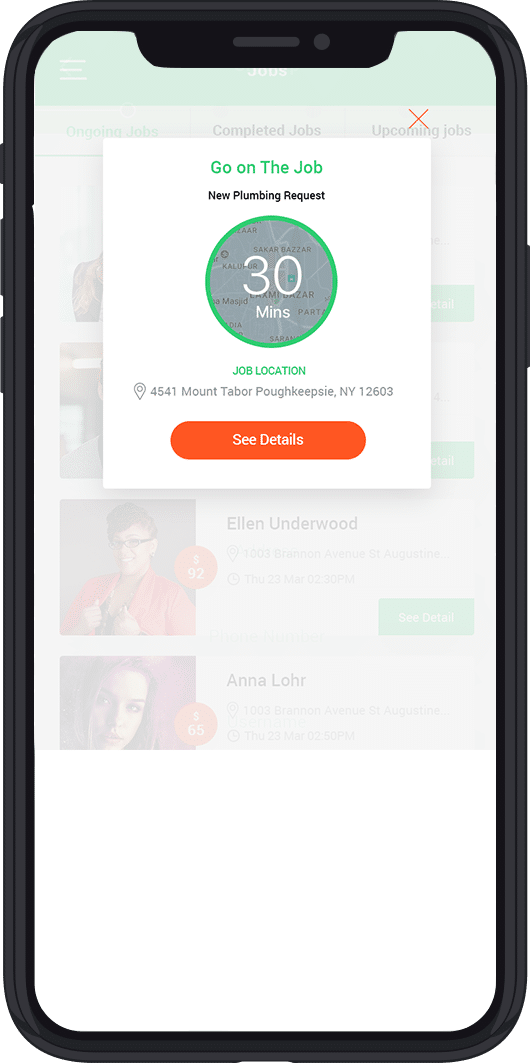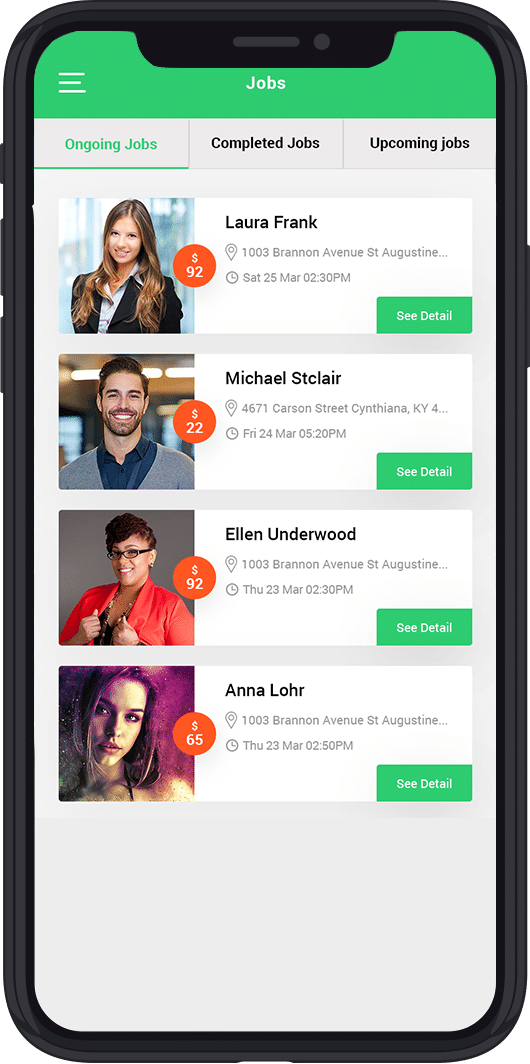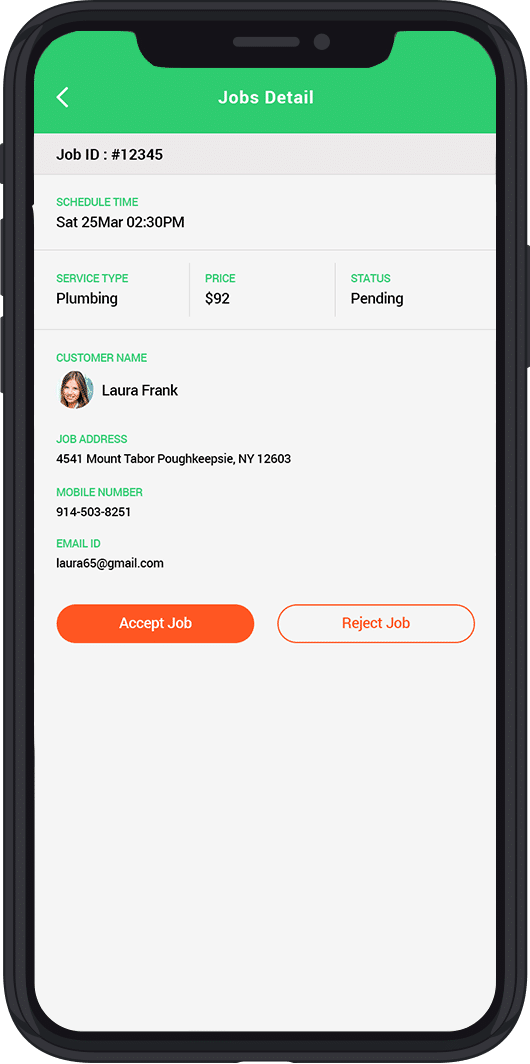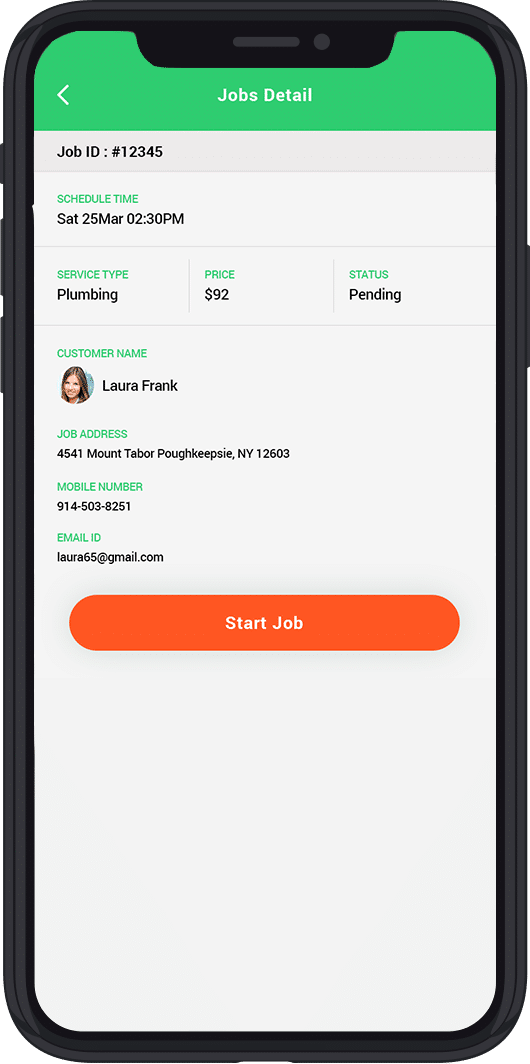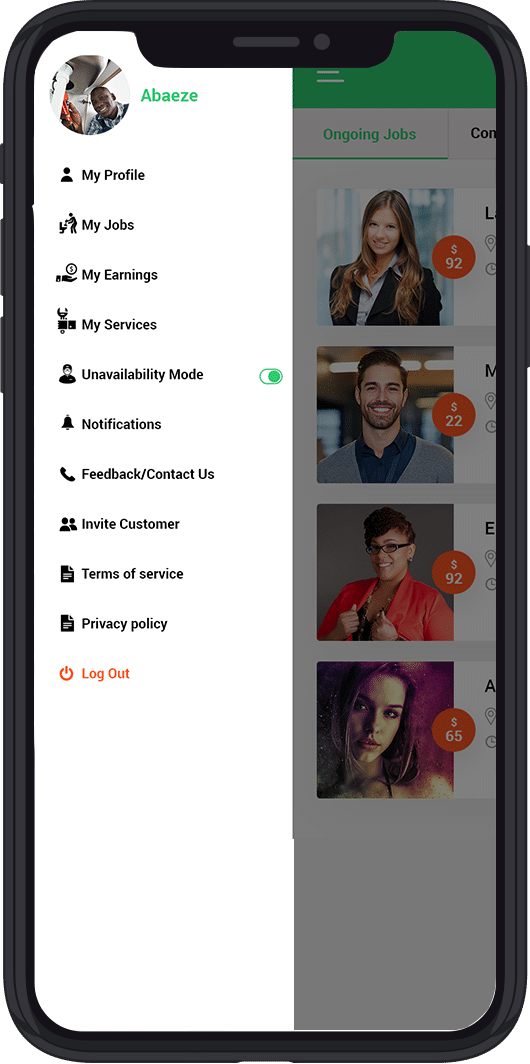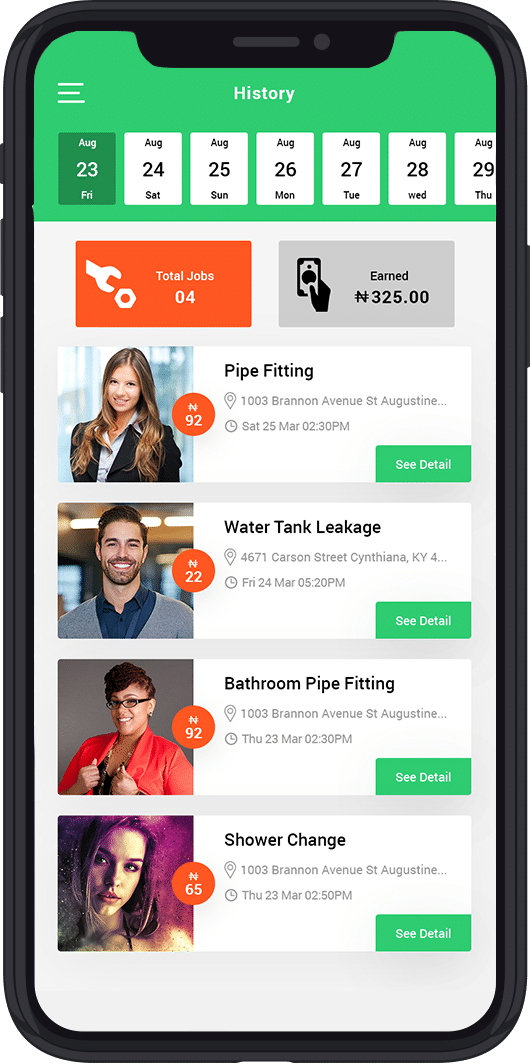 • Language Selection
With this feature, the service provider can choose the language and use the application in his preferred language.
• Earning History
Service Provider can be viewed all the revenues earned for the day or in the whole week in detail via this feature.
• Sync Bank Account
The service provider can synchronize his bank account with the app and get the payments directly into his bank account.
• Accept or Reject Request
The service provider can accept or reject the request as per his self judgment and notify the customer for the same.
• Live Tracking
Geo tracking permits the service providers to track the exact location of the customers whenever he required.
• Call or Chat
In those situations where the service provider wants to chat or call the customer he can contact them through the app.
Finest Admin Panel Features
• Manage Users
Monitoring and managing app users directly is possible via this powerful admin dashboard.
• Sub-admins
Numerous sub-admins can be assigned by the admin to assist him in managing the business.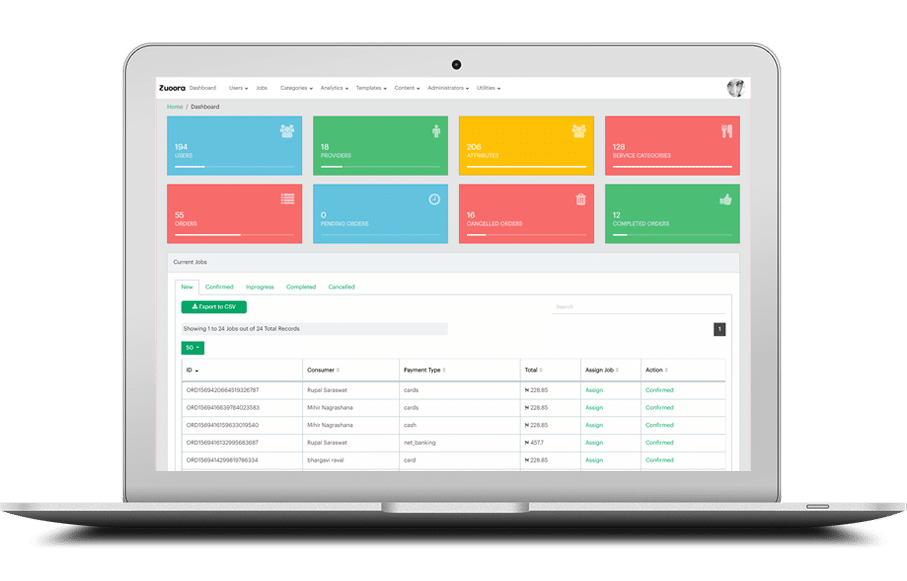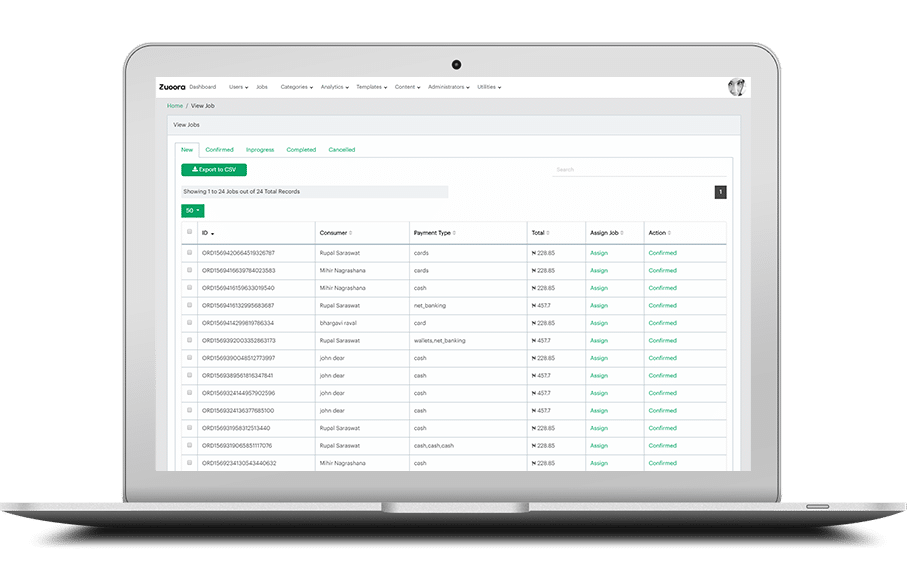 • Language Management
Admin has an authority to add or remove multiple languages in the application.
• Subscription Plan
Yearly, monthly or weekly subscription plans can be offered by the admin to his regular users.
• Manage Service Providers
The admin can manage the service providers via this centralized panel and check all the information effortlessly.
• Notifications
Both the customers and the service providers can be notified for every new activity via SMS or push notification.
• Generate Bills & Invoice
As per the services provided, the admin generate bills and invoices of each and every service request.
Uber for X Clone App
To learn more about the Uber for X clone source code solutions that XongoLab has provided to its customers across the world and to view the app's live functioning, download our app now!
Zuoora
Uber X Clone App
Swift

Java

Node js

MongoDB
View Project
Urber Service
Uber for X Application
Swift

Java

Node js

MongoDB
Request A Quote
Cognitive Technologies Integrated
Technology is a binding agent and we make use of the latest technologies so that you can generate profits effortlessly through our on demand clone app development solutions. Our app scripts, built using apt technologies like React Native, Flutter, ReactJS, NodeJS, MongoDB, Angular 5, Swift, and many more, are simply of top-quality and works on multiple platforms.

Language
React Js, React Native

Language
Flutter

Language
Node JS

Language
Angular Js

Language
Swift, Java

Database
MongoDB

Google
Map

Payment Gateway
Stripe
Peruse Our On Demand Clone App Development Process
Having done a deep research on development process, we have not crafted simply applications rather we have developed every application in such a manner that it has helped many industries in making a place in the bookmark list of the users.
1
Analysis
Thorough analysis on everything that you need in your app is carried out.
2
Designing
Designing of individual screen is done to ensure everything exactly appears in the manner you want.
3
Development
The Uber for x clone script is developed using latest and trendiest technologies.
4
Testing
To ensure the app is free from any glitches and bugs and runs efficiently on all platforms.
5
Deployment
When satisfied that the app has been developed and tested matching your needs, final deployment is done.
How Paid Add-ons Can Make Your App More Powerful?
The customer app of our fuel delivery system provides utmost convenience to its users. Its interactive UI/UX makes fuel ordering an utterly simple task. All one must do to get fuel delivered at their doorsteps is to tap on their phones a few times.

Video Calls
By this feature, service provider and the customer can interact easily with each other without providing their contact details.

Chat Integration
The service provider can initiate calls and chat with the customer for clarifying any service or location related doubts.

Bid Management
This feature allows the customer and the service providers to bid for the best rates to avail the desired services.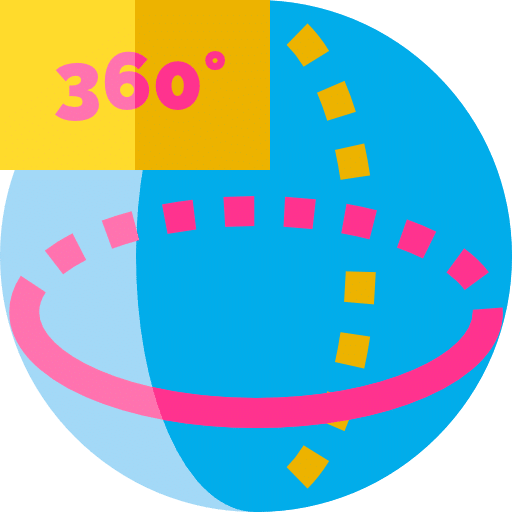 360° View
From this feature the admin can view factors such as overall earning, details of customers and service provider, and more.

Currency Updates
Through this feature both the customer and service provider can convert the invoice figure into their local currencies.

Block Service Provider
Blacklist or block the service provider who appears to be fraud or too often cancels the services without any valid reason.

Admin Rights & Roles
Admin can give whatever rights and access to other employees on the basis of his/her specifications to manage the panel.

Company Dispatch Panel
An individual company can manage his business by this panel. A company can add, edit, remove services and check earnings.
Frequently Asked Quations
Uber For X Clone
Can I trust XongoLab and its services?
XongoLab has been in this app development field for years. We create cutting-edge features on the basis of the market trend and customer demand. So you can rest assured, as our on demand clone app development services are crafted seamlessly for keeping you ahead all the time in the digital market. Please go through our trustworthy customer feedback provided on our official website.
Do I have to pay extra for getting my app installed on the App stores?
You don't have to pay anything extra to get your app installed on the App stores. All you have to do is to provide us with the hosting details.
How can I manage payouts and revenue?
Your powerful and detailed admin panel comprises of extensive features with the help of which you can analyze your every business operation. You can also view total earnings and through which payment mode the services were paid, your client's wallet balance and the payouts of your drivers.
Will XongoLab help me in getting my Uber for X clone source code approved?
Yes, we help our customers in getting their apps approved. For this we will require the login details of iOS app store and Google play from you. Via Skype or email, our experts will get in touch with you to acquire the necessary information for submitting your application successfully in the respective app store.
Will XongoLab provide me with post development support?
Yes, definitely we will provide complete assistance to you for a stipulated time period so that you can be familiar with your app, its functioning and run it with ease.
Client Reviews
95% of satisfied clients have appreciated our work and recommended us to other clients.
Read All Reviews
Mohammed Kriez
XongoLab is one of the professional mobile app development companies that we have dealt with!

Julius Kyazze
The team got to understand both my app requirements and always made an effort to deliver as requested.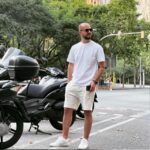 Evi Dedja
I am very impressed by the way the team at XongoLab work. They help build your ideas and turn them into reality.

Richard Ling
Commitment to deliver regardless of the amount of time needed to completed the tasks.

Paola Baquero
They have a very complete team, where they attended each of my requirements and offered different solutions.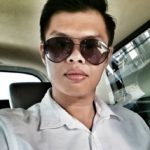 Andrew Yuen
They never fail me on all of our request and always complete the task according to time line.

Jason Cowles
I've worked with XongoLab on several initiatives. They consistently deliver a quality product on time, on budget.

Akshay Sewani
If you are looking to build mobile or web applications, just get in touch with these guys and leave the rest to them.

Gourab Mukherjee
Extremely Reliable and a Hardworking team and good value for money! The culture of the team is extremely reliable.

Kristin County
Happy to have had XongoLab help our startup in this early stage. They have really been a partner for us!

Faisal Al-Salem
Understand any requests even if we don't give a clear brief Very flexible team

Dominic Phan
XongoLab's team was very professional and quick to respond to queries and delivered before the agreed date.
Blogs
We light the lamp of knowledge by spreading it. Sharing the knowledge we gain helps us enter deep insights and make meaningful transformations in the world around us. Look how we contribute towards a technologically better world.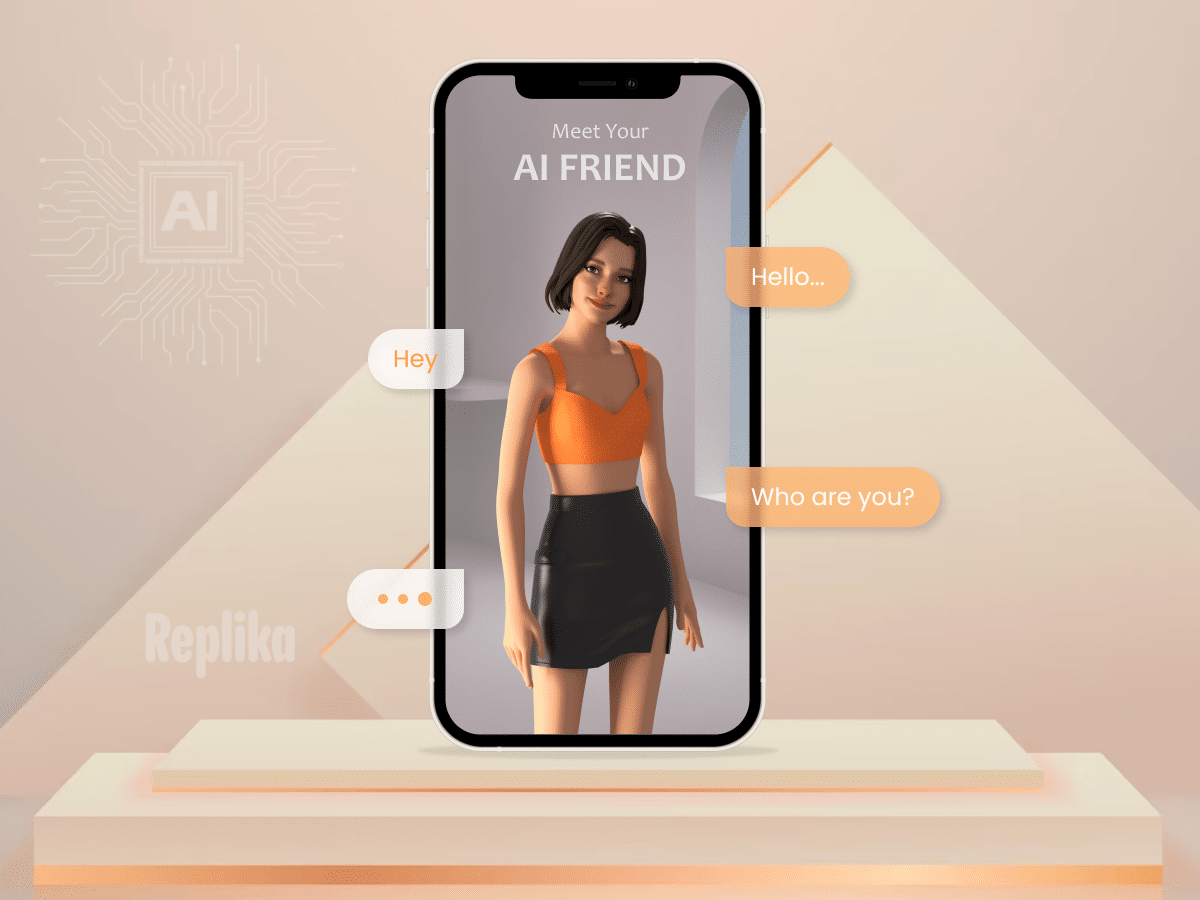 A Detailed Guide to Building an AI-based Chatbot App Like Replika
Artificial intelligence links progress and those seeking personal growth. Chatbots have emerged as a popular tool for engaging...
Continue Reading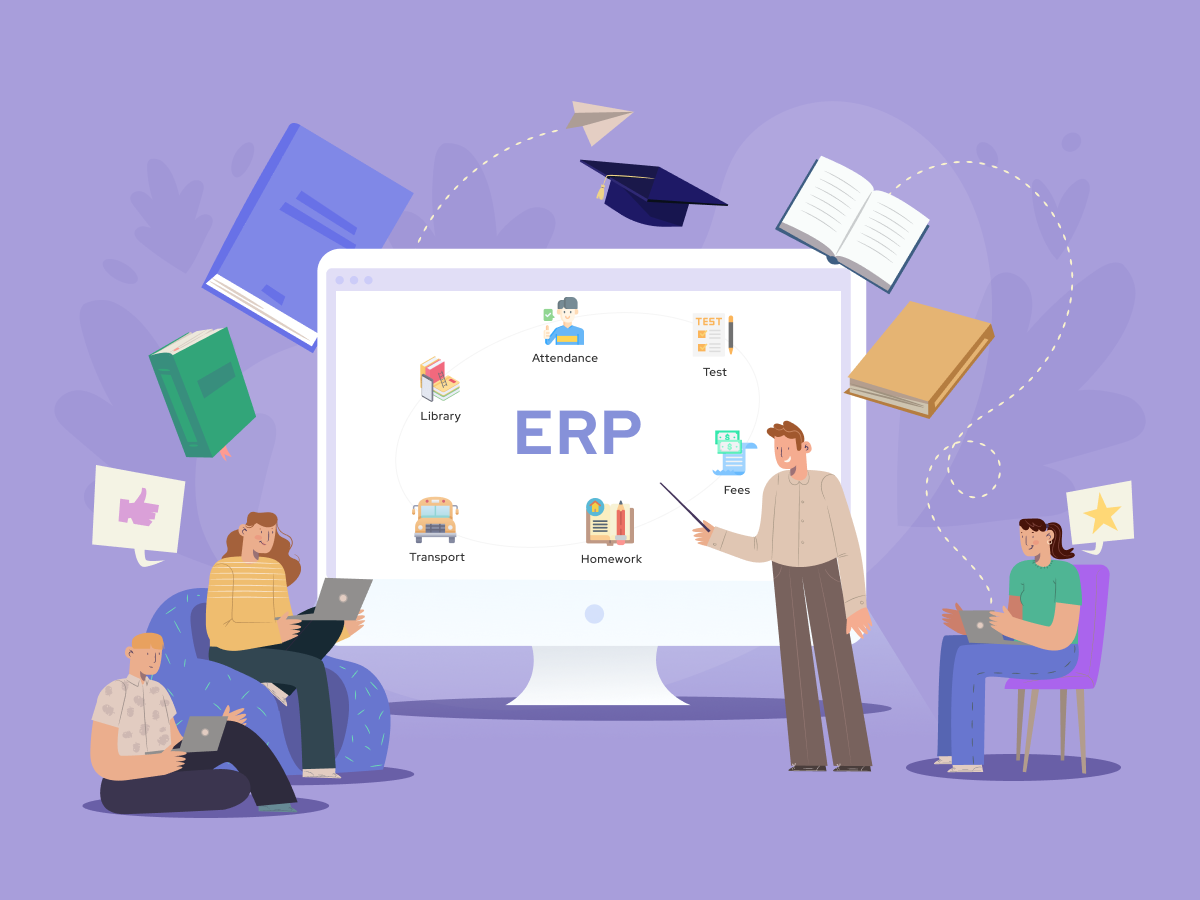 How Much Does School Management Software ERP Cost?
Technology is vital in transforming various sectors and applications, and school administration is no exception. Ongoing digitalization brings...
Continue Reading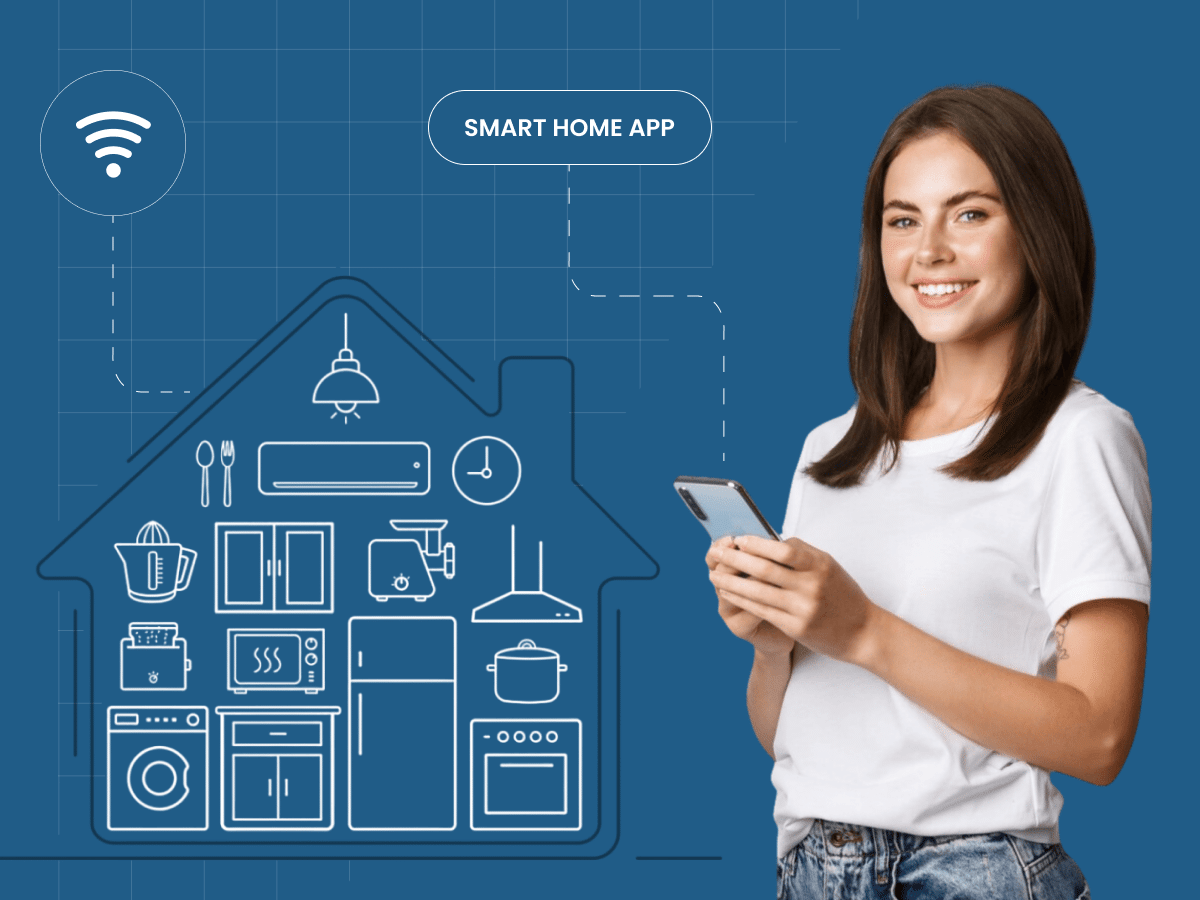 Ultimate Guide to Developing a Smart Home Automation App
This constantly evolving digital era is witnessing remarkable transformations since our parents first purchased our house. Each passing...
Continue Reading