Top-Tier
PrestaShop Development

Company

We are a trusted PrestaShop development company as it builds valuable online store development for different industries. Holding the expertise in emerging eCommerce technologies, we ensure that even after the solution is delivered, is keeps running and is up most of the times. We offer an intensive range of PrestaShop website development services to meet the personalized requirements of businesses as well as end users.

Delivering powerful and dynamic eCommerce solutions, PrestaShop is a professional platform for any business that wants to thrive well in the global marketplace. This feature-rich development platform is loaded with extensive range of extensions, themes and modules, which helps to open, operate and maintain a successful online eCommerce store. Enriched with valuable features like multi-store management, cross selling, product comparison, and product catalogue export to eBay, our PrestaShop development services help you gain a powerful place in the industry.

Delivering impeccable services across the world, we have emerged as a reputed company offering a productive PrestaShop website development services. We help you leverage the functionalities this platform has to offer to create a personalized and creative eCommerce store which provides maximum visibility to your products and your online shoppers safe and secure shopping experience.
Free Consultation!
Please fill the form below and one of our technical associate will get in touch with you shortly.
High-End Professional PrestaShop Development Services
Harnessing the potency of tried and tested features of PrestaShop, we aim to deliver the best end-user experience through our services to enable organizations to tap into potential customers. Our industry experts incorporate proven strategies and methodologies to assure high number of conversions. Utilizing the benefits of the latest tools and technologies for both small scale and large scale companies, we build customized eCommerce stores and provide tailor-cut solutions to help you increase sales and ROI.
PrestaShop E-commerce Development
We create dynamic eCommerce stores based on this platform. These stores help in capturing a loyal customer base.
PrestaShop Store Redesign
Transform your existing store with upgraded features and functionalities through the in-depth knowledge and unmatched skills of our experts.
Responsive Store Development
Cater to the requirements of wide customer base, using different devices, by creating a responsive store that fits various screens.
PrestaShop Mobile App Development
We create stunning PrestaShop mobile apps which help you create a competitive edge and improve conversion rates.
PrestaShop Extensions Development
Create useful extensions which help you enrich your PrestaShop store and provide more value to customers.
PrestaShop Payment Module Development
We possess expertise in integrating reliable payment gateways into your website to help you win the customer's trust and expand their base.
PrestaShop Migration Services
Experience seamless transition from any cart to the latest version of PrestaShop utilizing our expertise on the platform migration services.
Support & Maintenance
To ensure the incessant running of your PrestaShop eStore, our technical team provides the required support to maintain the solution.
Template Customization
Give a unique look to your PrestaShop store through our personalization services which aim at delivering high business value.
Our Record-Breaking Works
Our intuitive PrestaShop project designs have helped businesses in attracting more customers and expanding their growth. We enrich our solutions with our expert industry knowledge. Take a look at our impeccable eStores which transformed business outcomes.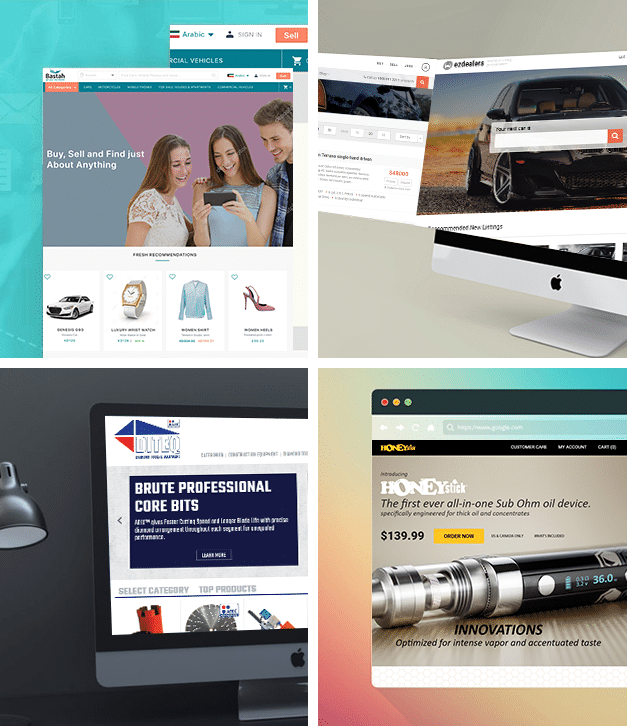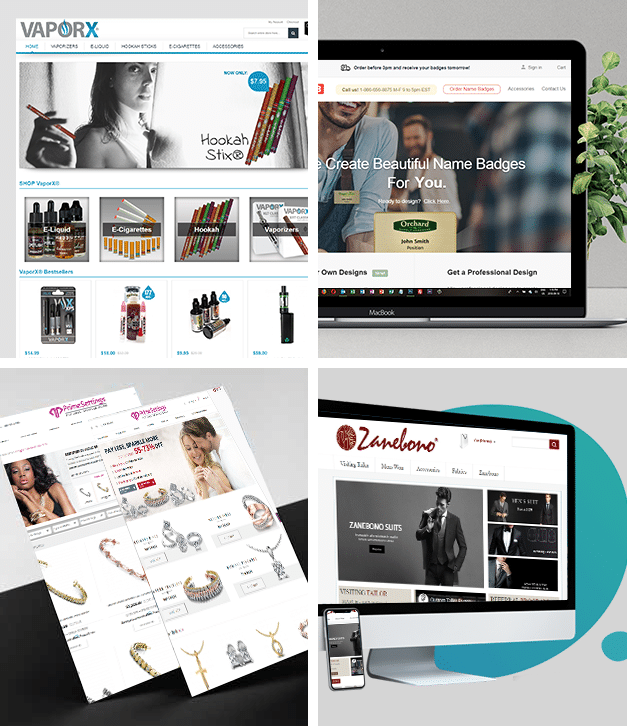 PrestaShop Development Technologies We Utilize
Implementing a bunch of dynamic features as well as trendy tools and technologies, XongoLab weave exuberant online stores that match your specific requirements. Our prudent technical team is happy to assist anytime with any minor or major issues faced in the smooth functioning of the store.
AngularJS

ReactJS

Vue Js

NodeJS

Sails Js

Hapi Js

MetorJS

Coffeescript
MochaJS

Quorra js

ChaiJS

Jasmine Js

Knockout

MoonJS
Why PrestaShop For eCommerce Development?
PrestaShop is a feature-rich ready-made solution to create and manage your online business. PrestaShop serve the complex website essentialities in the most effortless and facile manner. There are also benefits which increase to use this platform for shopping business.
PrestaShop stores can be customized with rich features as per the unique requirements of businesses as well as end-users.
Owing to the user-friendly interface it offers, it is one of the most sought after eCommerce development platform.
The ultimate set of tools and technologies offered by PrestaShop pave the way for easy management of products, inventory, vendors and customers.
Configurable shipping options provided by it help our clients serve customers with different needs.
Users can create limitless categories and subcategories for products provided on their store.
Providing support for multiple languages, it helps organizations trade across domestic borders and cater to a huge customer base.
Being light-weight in nature, it paves the way for easy installation and quick to load PrestaShop website.
Due to the SEO-friendly features offered by the platform, PrestaShop makes it easy for businesses to gain high ranking on Google.
As PrestaShop is open-source in nature, it substantially brings down the development cost.
It is an evolving platform which brings in new set of tools and technologies consistently.
INDUSTRY
Engaging the customers with our truly unique solutions is the forte of our development team which is empowered with expertise and experience. Having worked in diverse fields, XongoLab has honed its skills in providing industry pertinent solutions. From lifestyle and entertainment to finance and HR, we have catered the needs of varied sectors. This varied experience gives us an edge over our competitors and helps us stand out as the best company offering the most cutting-edge PrestaShop stores.
Process
Drive your business ahead of your competitors by capitalizing on our skills and efficient processes. Beginning the project with detailed R and D as well as brainstorming sessions, our team proceeds towards an agile development process which has a lot of room for changes at any stage. Before the final store is launched, our testing team not only ensures that it is not only working impeccably but also delivering superior performance.

Conceive Your Dream Project

Project Blue-Print Plan

Budget Formulation

Jumpstart The Project
Hire PrestaShop Developers?
Passionate to work on latest technologies, PrestaShop developers at XongoLab leverages eCommerce platform to provide research-oriented web stores and apps which help in garnering huge profits and deliver long-lasting benefits to organizations Our team of expert designers and developers are highly efficient in crafting advanced online stores and has helped us emerge as a top-notch IT company.
Our pool of talented PrestaShop developers are adept in new gen technologies and various other platforms. Our team leaves no stone unturned when it comes to delivering high quality user-friendly shopping cart development services. Catering to the needs of various B2B and B2C enterprises, we offer various models of hire developer services from hourly, daily, weekly to monthly at highly cost-effective rates.
Part-time Hiring
Full-time Hiring
Hourly Hiring
Client Reviews
95% of satisfied clients have appreciated our work and recommended us to other clients.
Read All Reviews
Mohammed Kriez
XongoLab is one of the professional mobile app development companies that we have dealt with!

Julius Kyazze
The team got to understand both my app requirements and always made an effort to deliver as requested.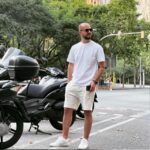 Evi Dedja
I am very impressed by the way the team at XongoLab work. They help build your ideas and turn them into reality.

Richard Ling
Commitment to deliver regardless of the amount of time needed to completed the tasks.

Paola Baquero
They have a very complete team, where they attended each of my requirements and offered different solutions.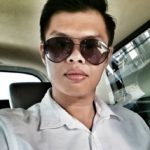 Andrew Yuen
They never fail me on all of our request and always complete the task according to time line.

Jason Cowles
I've worked with XongoLab on several initiatives. They consistently deliver a quality product on time, on budget.

Akshay Sewani
If you are looking to build mobile or web applications, just get in touch with these guys and leave the rest to them.

Gourab Mukherjee
Extremely Reliable and a Hardworking team and good value for money! The culture of the team is extremely reliable.

Kristin County
Happy to have had XongoLab help our startup in this early stage. They have really been a partner for us!

Faisal Al-Salem
Understand any requests even if we don't give a clear brief Very flexible team

Dominic Phan
XongoLab's team was very professional and quick to respond to queries and delivered before the agreed date.
Blogs
We light the lamp of knowledge by spreading it. Sharing the knowledge we gain helps us enter deep insights and make meaningful transformations in the world around us. Look how we contribute towards a technologically better world.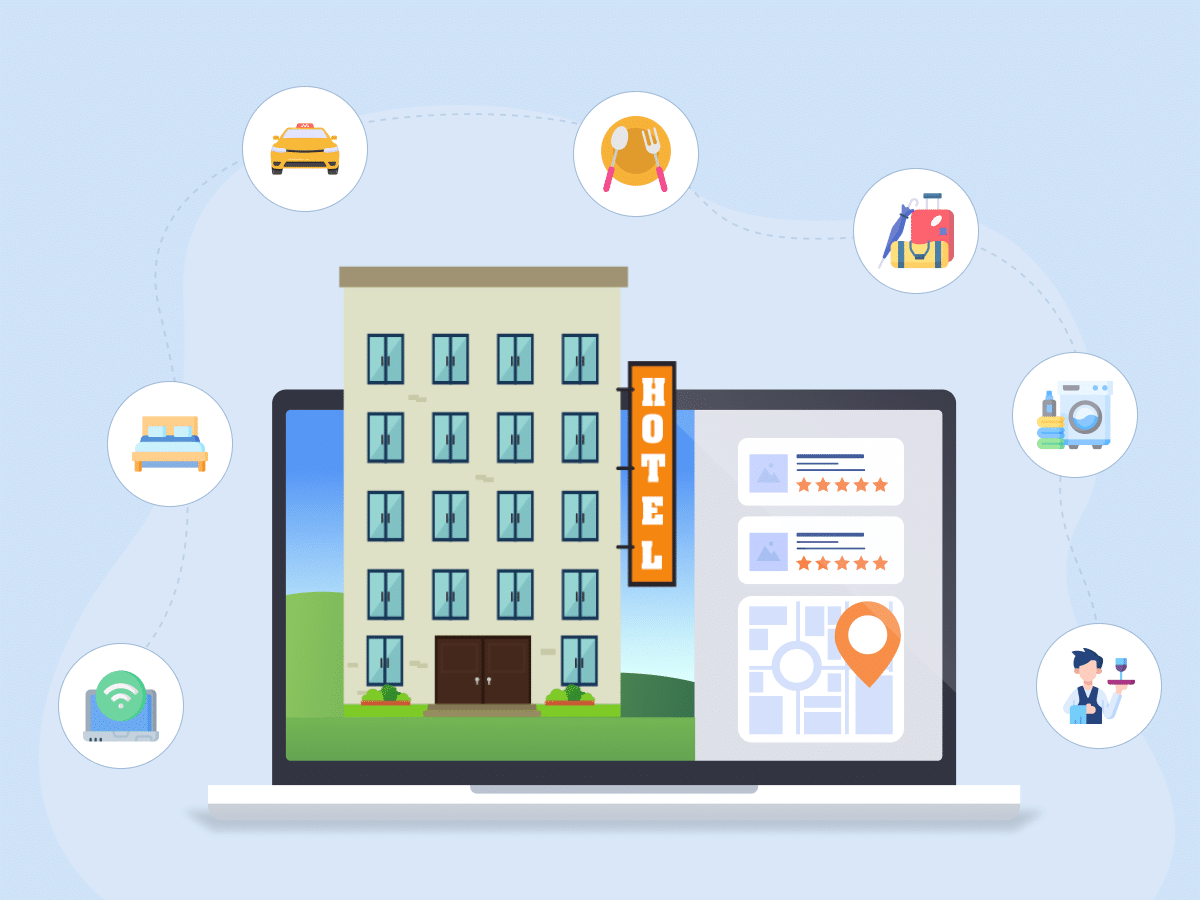 The Ultimate Guide to Hotel Management Software Development
Imagine a scenario where the reception area of your hotel is inundated with guests seeking assistance, staff members...
Continue Reading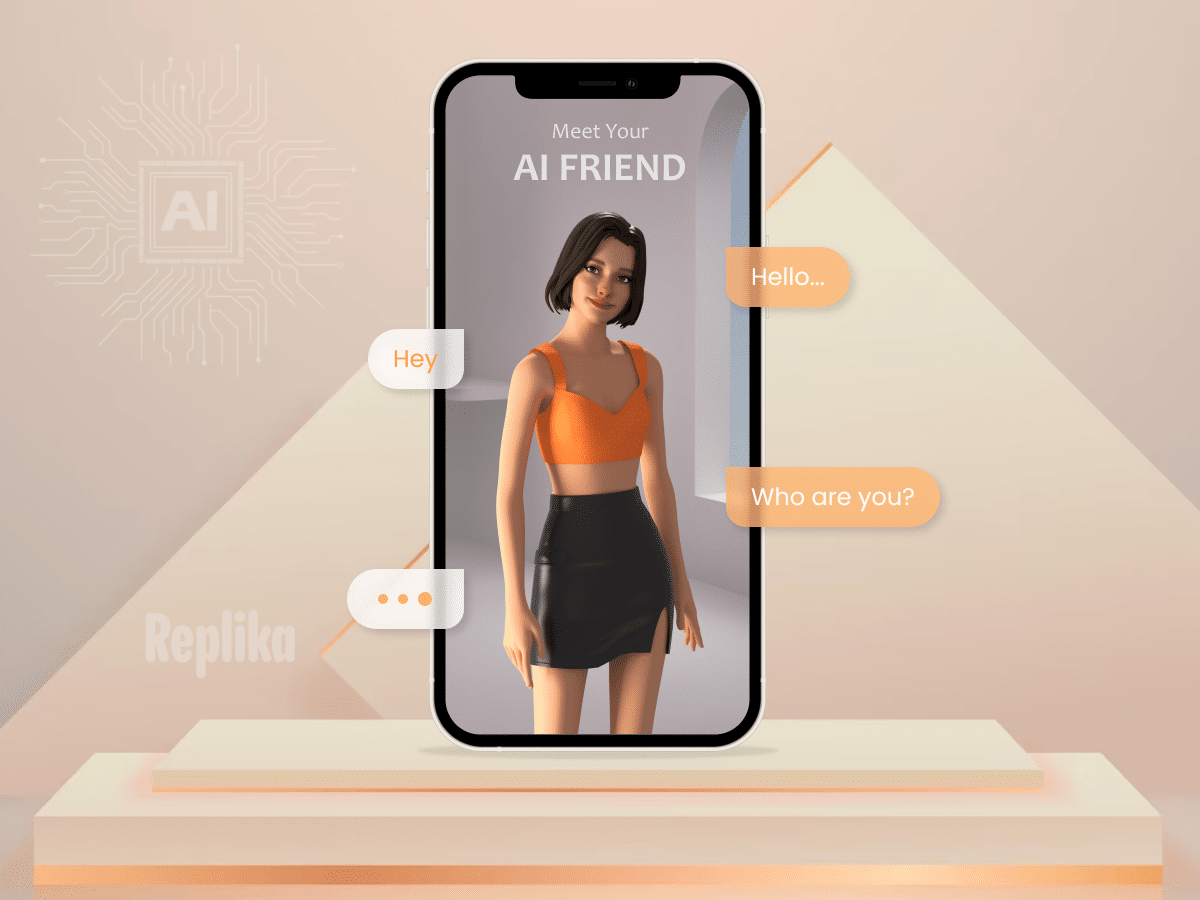 A Detailed Guide to Building an AI-based Chatbot App Like Replika
Artificial intelligence links progress and those seeking personal growth. Chatbots have emerged as a popular tool for engaging...
Continue Reading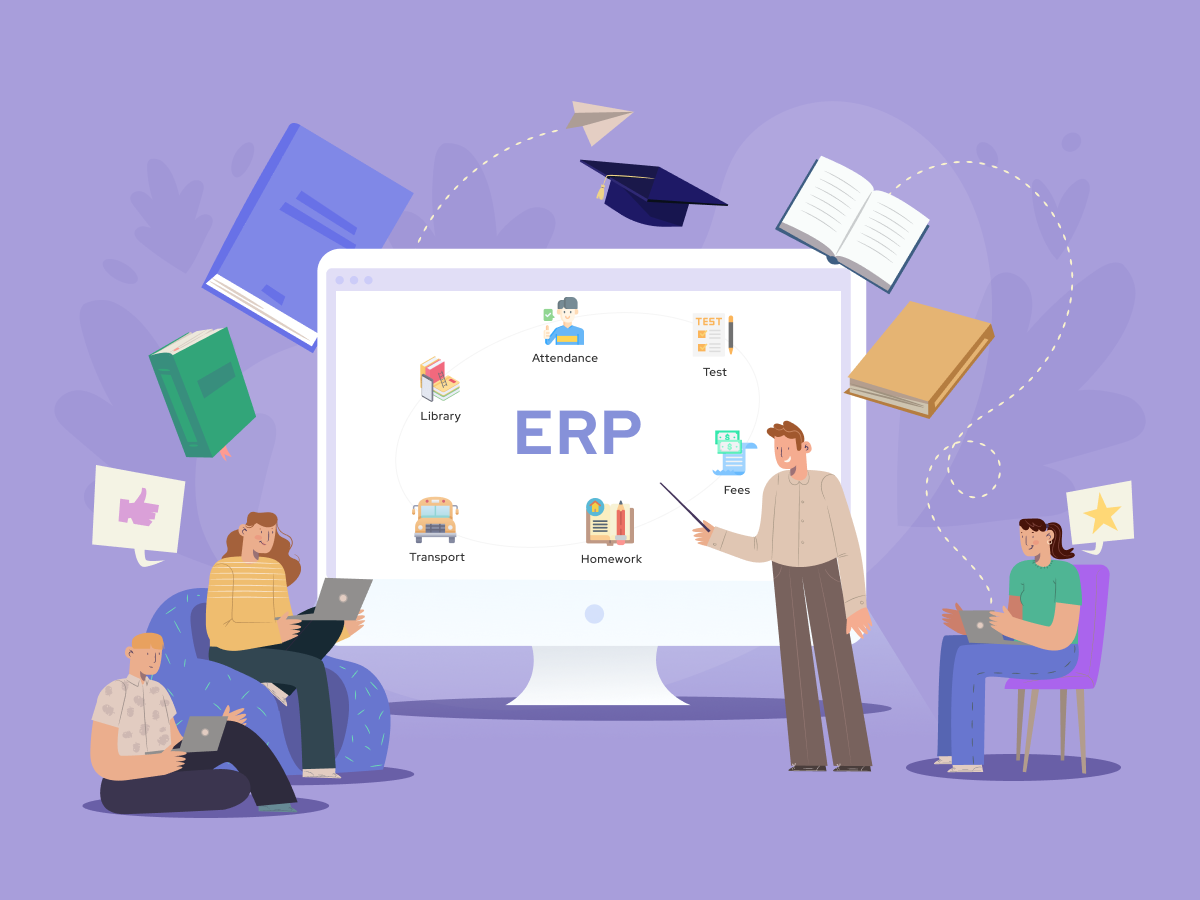 How Much Does School Management Software ERP Cost?
Technology is vital in transforming various sectors and applications, and school administration is no exception. Ongoing digitalization brings...
Continue Reading