Top-Notch On Demand Doctor App Development Company
At XongoLab, the most active on demand doctor app development company, aims at bridging the wide gap between the patients and the healthcare sector. Our seasoned on demand team have the required knowledge and proficiency for transforming your clinic idea into a commercially feasible and a completely functional on demand doctor mobile application with latest features like check doctor availability, book an appointment, pay online fees, chat or call to the doctor and etc.
If you are running any hospital or are planning for a start a small health clinic, you can benefit yourself from our doctor on demand app development services. Scalable and innovative on demand application development strategies are implemented so that you can be easily noticed regardless of the presence of huge crowd. With our exceptional approach to build a robust solution for you, your healthcare software will be truly one step ahead of your rivals. We work from a completely rough concept to convert your ideas into reality.
On Demand Doctor Application Features
The application developed by us using finest doctor app source code gives your clients complete ingress to high-class medical services as per their convenience and at their fingertips. As the most convenient, flexible, and time-saving substitute, the app can be accessed by anyone using the handsets for getting connected with various local doctors.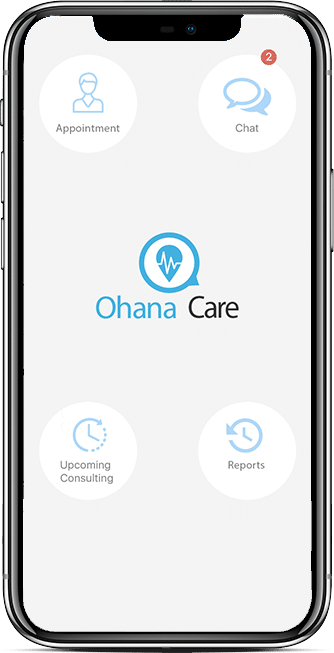 Doctor App Features
Easy Registration: To provide the service doctor should create the account by providing some required details.
Create Profile: Profile can be created and updated by the doctor including some details like picture, practicing years, qualifications, and speciality.
Availability Status: With this feature, the doctors can make their patients aware of their availability and unavailability.
Managing Appointments: Doctor can check all the booked appointments for same day or future day. Doctor can also cancel any appointment.
Online Consulting: Patients can be consulted online and the prescription can also be described online through the app.
Live Video Call: The doctors can check the condition of their patients and suggest future treatments & medications through live video calls.
Online Payment Method: By using multiple payment method way doctor can accept the payment through Credit/Debit car, cash or app-wallet.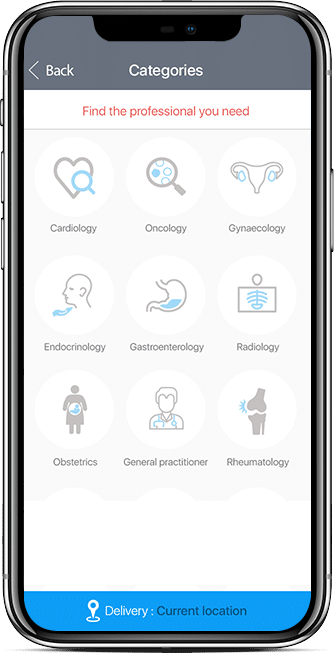 Patient App Features
Sign In/Sign Up: A basic feature that enables the patient to register or login directly by using email or social media accounts.
Preserve Details: Patient creates a profile where he can preserve the current medical reports, and basic details like blood group, age, etc.
Find Nearby Doctors: Patient can easily find the nearby doctors along with his brief details on Google maps by using mobile GPS system.
Book Appointment: Appointments can be booked through the app s per the patient's convenience with the preferred specialist.
E-Medical Reports: Patients can get the medical reports delivered directly to the app, which he can forward to his doctor & start treatment.
E-Billing: No need to rush to the hospitals to make payments. With the e-billing feature, the bills can be paid online via multiple payment modes.
In-app Chatting: Doctors can consult patient regarding the medicine timings, diet, health report and more through the app's in-app chat feature.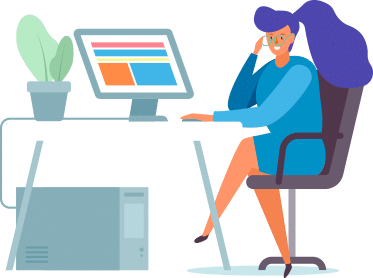 Admin Dashboard: This feature permits the admin to manage and organize the interactive control panel of the app.
Patient Management: This section includes every important detail of patients in conjunction with their entire medical history.
Doctors Management: Here, every detail of doctors is recorded and the admin can categorize them as per their expertise area.
Report Management: Through robust software, admin can store every patient's detailed medical reports.
Push Notification: This feature enables the admin to notify the patient & the doctors about the new appointments, app news & offers, etc.
Complaints Management: The admin can view instantly all the complaints made by the doctors or the users. This helps him in taking prompt action.
Our Doctor App Work
XongoLab has shared some of its doctor app clone work so that you can download them and have a brief knowledge on the functionality of the app developed by us and the features that we include in an app.
XL Pharmacy
On Demand Pharmacy Mobile App
Swift

Java

Node js

MongoDB
Request A Quote
XL Doctor
On Demand Doctor Mobile App
Swift

Java

Node js

MongoDB
Request A Quote
Technologies Behind Our Success
Be it a native, hybrid or cross-platform app, our highly skilled industrial professionals hold experience of developing superlative app using effective doctor app source code and multiple technologies and frameworks like HTML, JS, CSS, MVP Code Pattern, Viper Code Pattern, and many others for platforms like Windows, Android, and iOS.
Swift

Android

Kotlin

Xamarin

Titanium

Phone Gap

JQuery

ionic
xcode

Mobile Angular Ui

Sencha Touch

Kendo Ui

HTML5

Java
Node Js

Angular Js

React Js

VueJs
Doctor App Design & Flow
Using our on demand doctor app development services, pharmacies, doctors, and hospitals can update minutiae of their pricing, services and specializations. Also, they can manage patient's appointment in accordance to their availability or convenience. Meanwhile, integrated calendar can be maintained by the doctors, through which patients will be notified if their appointments have been scheduled.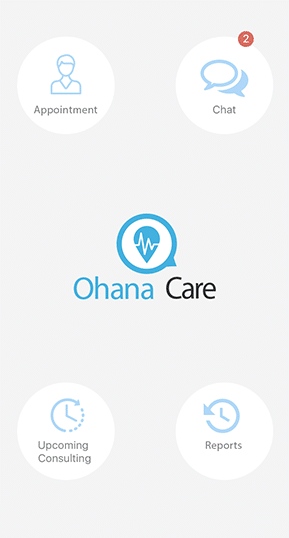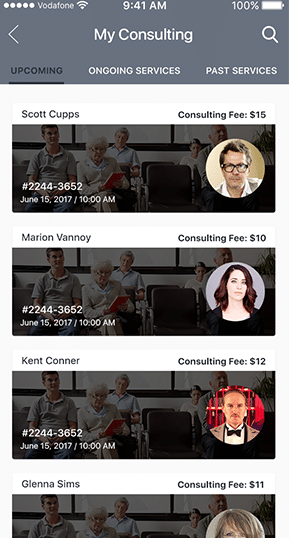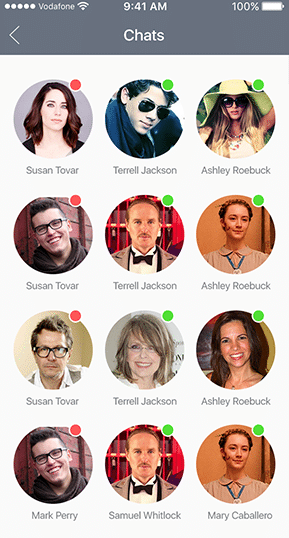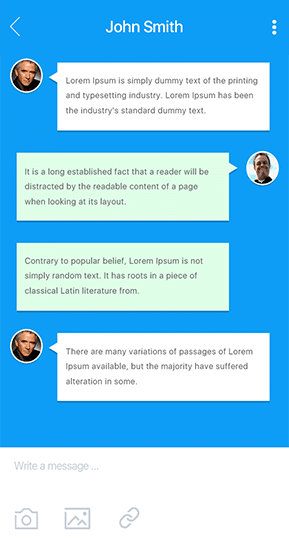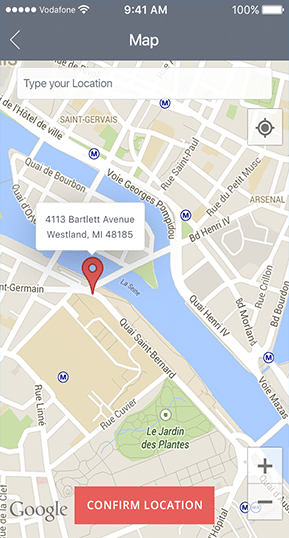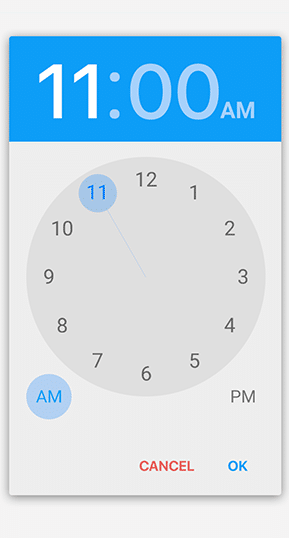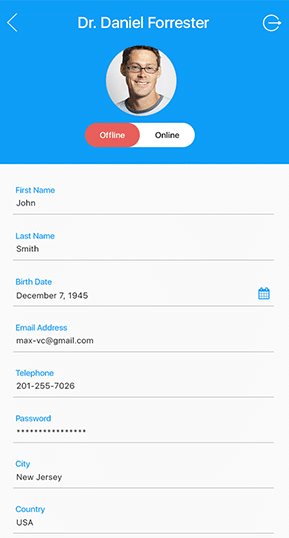 Patient App Design & Flow
Through our doctor app clone, patients can hunt for sickness-specific services that can be chosen using a diversity of type options like geographic location, rating, pricing, and more. Availability of doctor can also be checked and accordingly appointments can be booked. Additionally, appointment calendar can also be created to receive updates at the right time.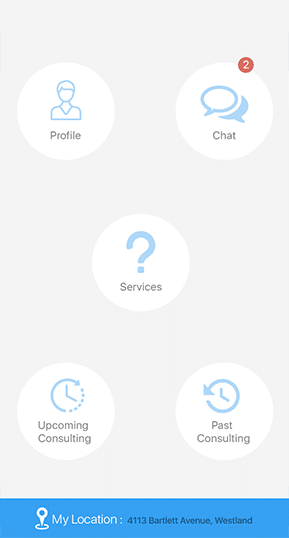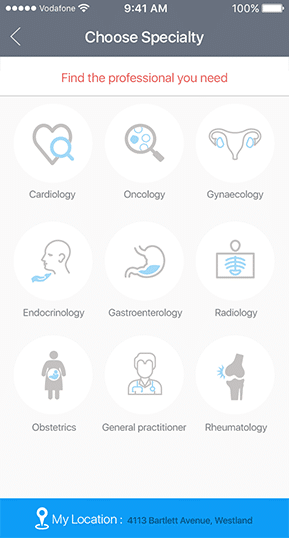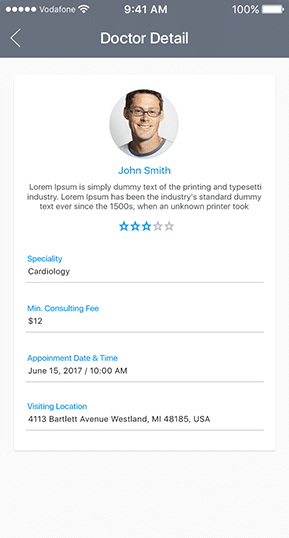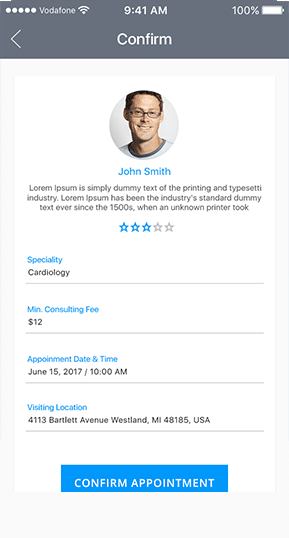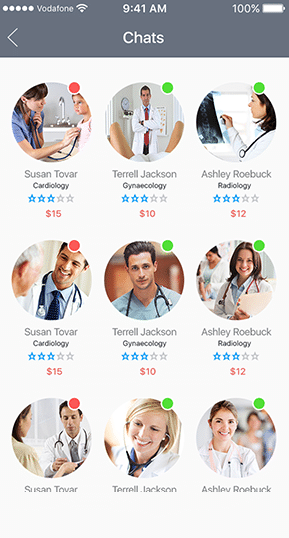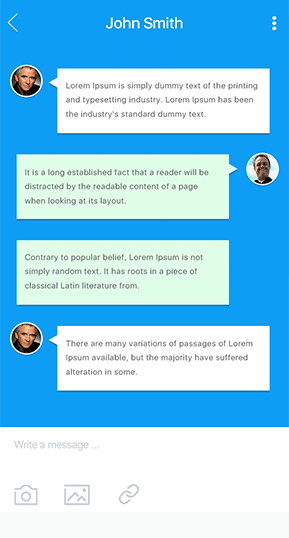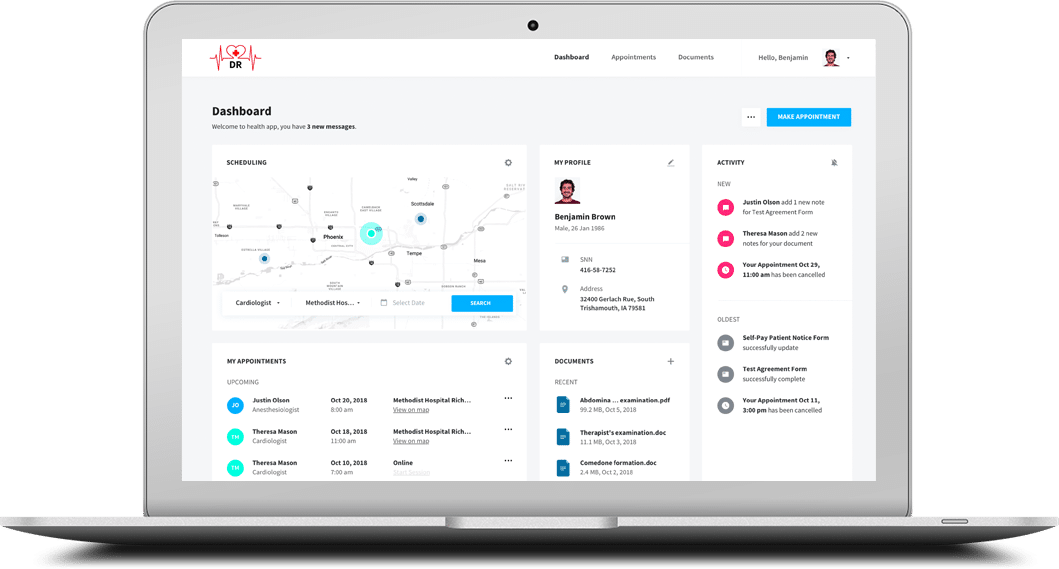 Admin Panel
The admin panel being an exceptional web based dashboard controls all the aspects mirroring the experience of doctors and patients. Fuelled with vital features, the app helps the admin to perform multiple tasks of his healthcare department from a single portal. From managing the patients and doctors to taking instant steps on the complaints made by them, everything can be done using the handset.
Our Solutions Empowering Your Business Empire
We offer appropriate on demand app development services in medical sector as we are aware of the needs of healthcare industry. From on-demand healthcare app development to its marketing, our highly dedicated team ensures that your healthcare app is going to be the best and one of its kind.

Doctor App UI/UX
Understanding the significance of excellent design in the doctor app, we provide you with intuitive and interactive UI/UX together with branding solution to turn your app audiences into customers.

Medical Wearable Gadgets
We offer futuristic wearable and IoT technologies through which you can boost your business services. Your fitness companion apps are developed by our professionals for Android & iOS.

Third-party Integrations
Our wide practice in integrating several platforms via SDK and developing numerous middleware platforms permits your app connect to other mobile or non-mobile channels via forceful APIs.

Multipurpose Single Portal
All the essential features are added to a single portal enabling users to manage as well as monitor every health related activities easily.

Appropriate Back-End Implementation
We make application Electronic Health Record integration smoother as well as curb costs by developing an effective and useful back-end system.

Application Maintenance
As an app maintenance, we provide extension and the addition of features, auto-backup, third-party integration, usability enhancement, and more.
Responsive Methodologies Used For Crafting An App
Agile doctor on demand app development tactics are put into practice that facilitate us to iteratively and incrementally create your on-demand healthcare app. The steps we follow while developing your app – Requirement Analysis, Design & Development, Compliance & Integration and lastly Testing & Launching.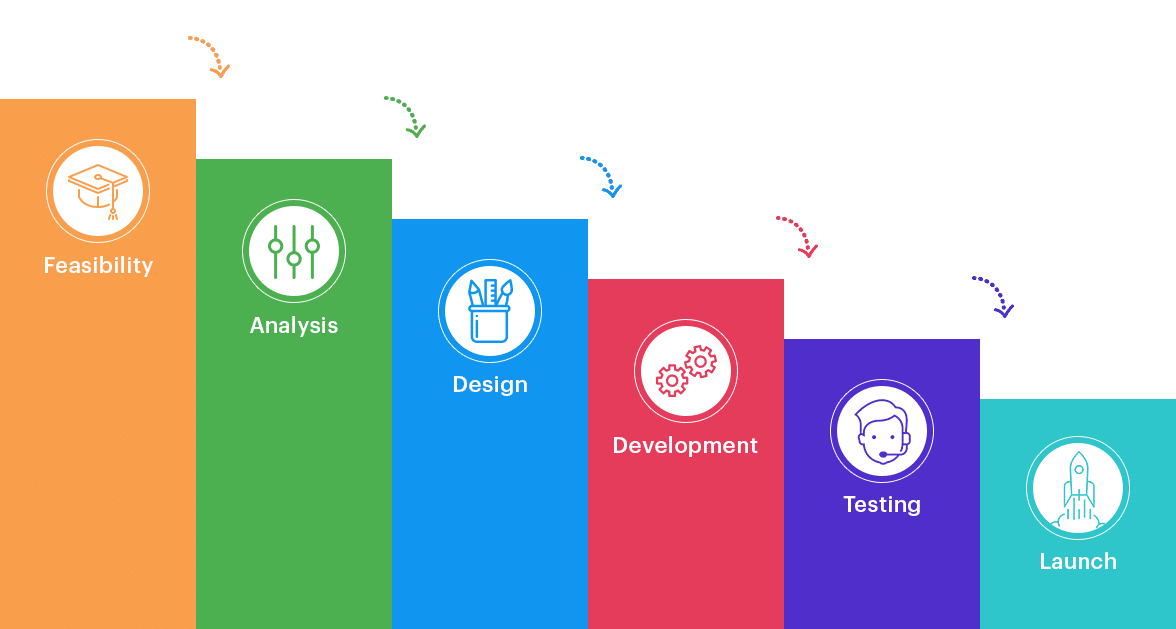 On Demand Products For Other Industry
Our innovative approach to mobile and web app development will surely benefit a start-up company or an established company. From cab services to healthcare sectors, no matter to which sector your business belongs, we fetch you with all the necessary tools that will help you in succeeding in your respective arena.
Client Reviews
95% of satisfied clients have appreciated our work and recommended us to other clients.
Read All Reviews
Mohammed Kriez
XongoLab is one of the professional mobile app development companies that we have dealt with!

Julius Kyazze
The team got to understand both my app requirements and always made an effort to deliver as requested.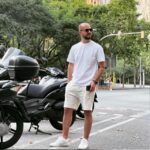 Evi Dedja
I am very impressed by the way the team at XongoLab work. They help build your ideas and turn them into reality.

Richard Ling
Commitment to deliver regardless of the amount of time needed to completed the tasks.

Paola Baquero
They have a very complete team, where they attended each of my requirements and offered different solutions.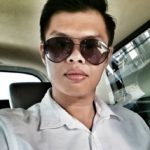 Andrew Yuen
They never fail me on all of our request and always complete the task according to time line.

Jason Cowles
I've worked with XongoLab on several initiatives. They consistently deliver a quality product on time, on budget.

Akshay Sewani
If you are looking to build mobile or web applications, just get in touch with these guys and leave the rest to them.

Gourab Mukherjee
Extremely Reliable and a Hardworking team and good value for money! The culture of the team is extremely reliable.

Kristin County
Happy to have had XongoLab help our startup in this early stage. They have really been a partner for us!

Faisal Al-Salem
Understand any requests even if we don't give a clear brief Very flexible team

Dominic Phan
XongoLab's team was very professional and quick to respond to queries and delivered before the agreed date.
Blogs
We light the lamp of knowledge by spreading it. Sharing the knowledge we gain helps us enter deep insights and make meaningful transformations in the world around us. Look how we contribute towards a technologically better world.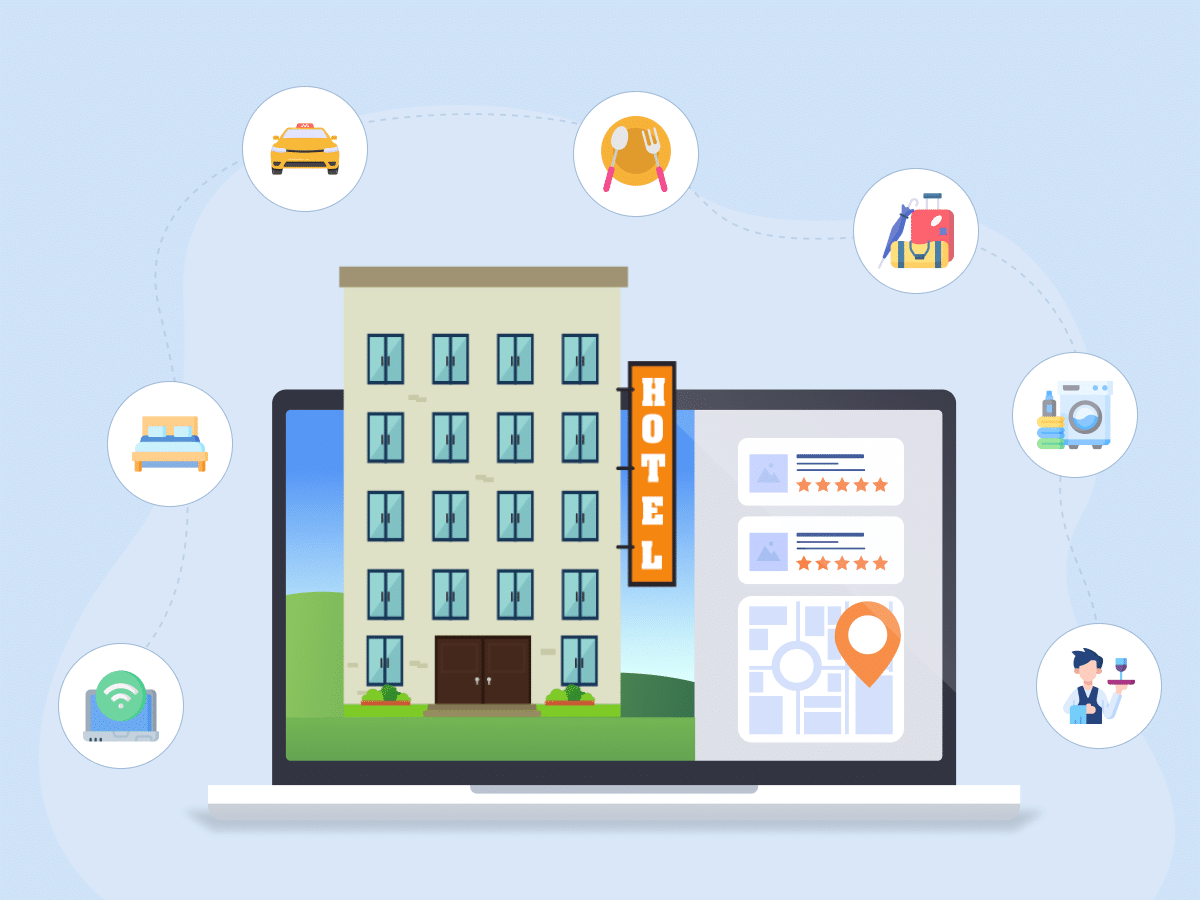 The Ultimate Guide to Hotel Management Software Development
Imagine a scenario where the reception area of your hotel is inundated with guests seeking assistance, staff members...
Continue Reading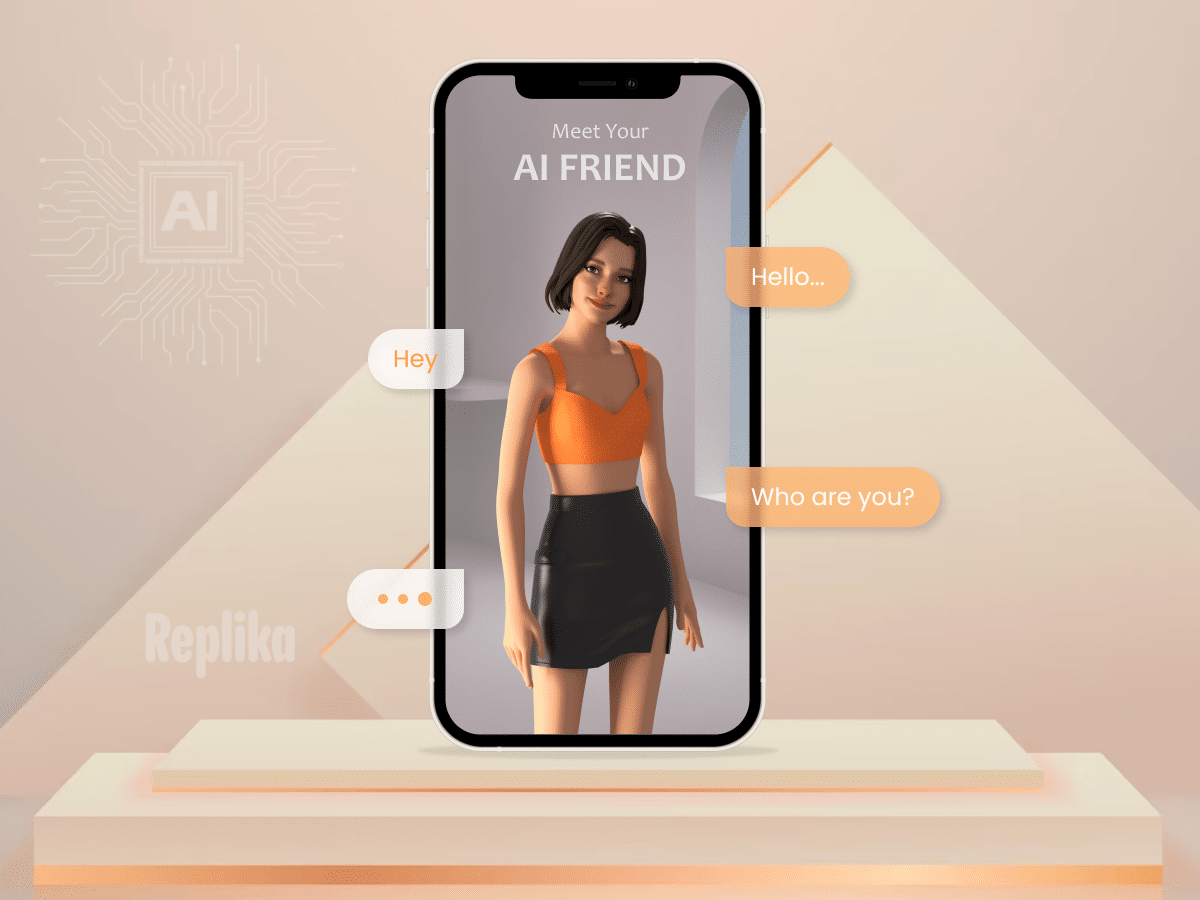 A Detailed Guide to Building an AI-based Chatbot App Like Replika
Artificial intelligence links progress and those seeking personal growth. Chatbots have emerged as a popular tool for engaging...
Continue Reading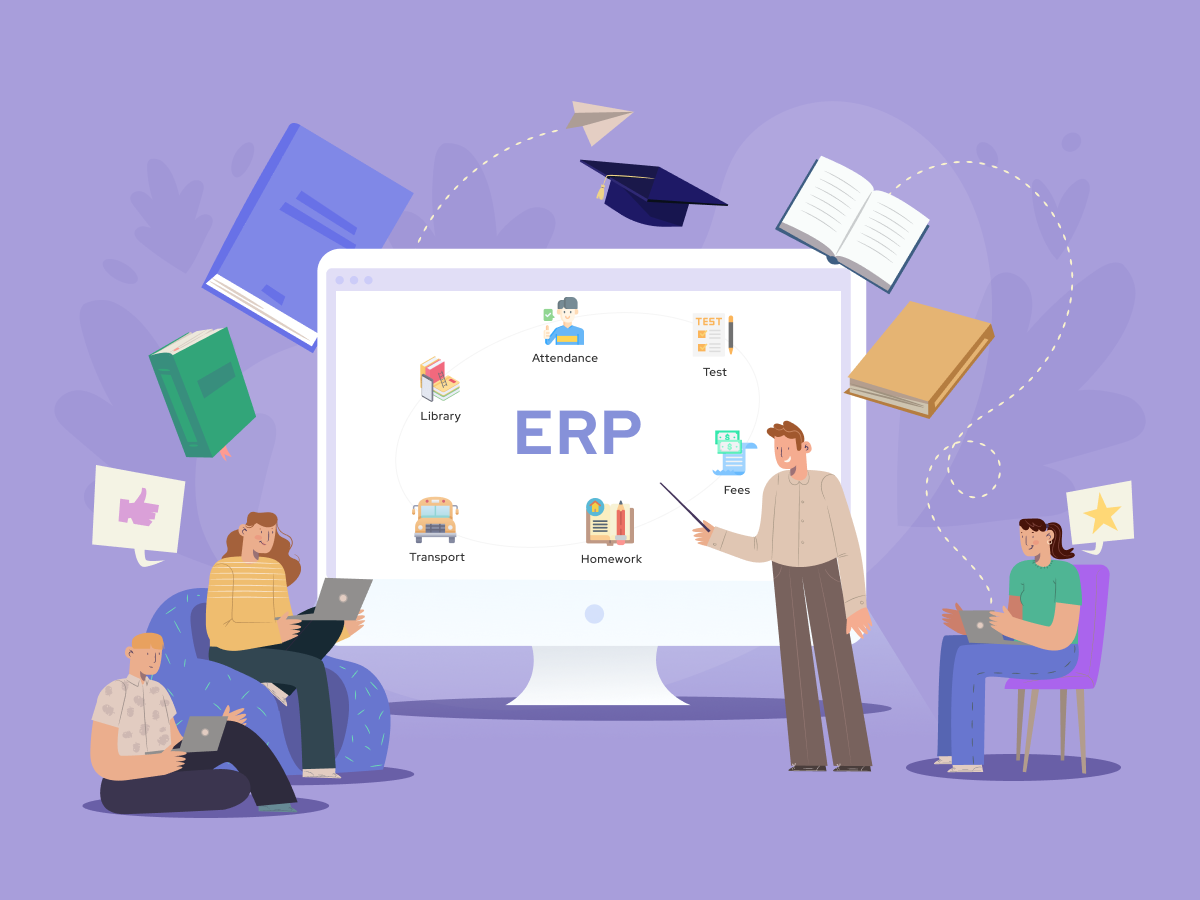 How Much Does School Management Software ERP Cost?
Technology is vital in transforming various sectors and applications, and school administration is no exception. Ongoing digitalization brings...
Continue Reading
Hire Dedicated Developers
With our hire model service, you will be able to hire a specific developer, who has experience in your business niche to work exclusively on your project.
Part-time Hiring
Full-time Hiring
Hourly Hiring
Hire Developer