Agile Development Process

For Unique Solutions

XongoLab was established with an intention to develop unique, technologically advanced and specialized mobile and web apps for every industrial vertical that it comes across. As requirement of every app project is different, we keep evolving new methodologies to develop a fine and interactive app for you. Passionately we handle our every project right from its ideation to its launch and transform the plans of our clients into an ultimate product. Our entire development process is transparent and we keep updating you about your project's progress.

Think

Our experts analyze your every core competency and shortcomings and conceptualize ideas.

Plan

A roadmap is created on how the development process will be commenced.

Create

The plan sketched out is carried out for crafting and developing one of the most immaculate solutions.

Archive

Our feature-packed solutions makes it possible for you to achieve your customer goals and profit targets.
Offering

Lucrative Solutions
XongoLab excels in designing and developing utilitarian business application from scratch.
Increase your brand awareness, establish communication with your clients and foster trust using our user-friendly and quality driven web and apps. We implement your daring ideas into reality using latest and different technologies. We simply don't focus on building IT solutions for you, rather we believe in building the success path for your business via our IT services.
Apps

Web

Ecommerce

UI / UX

Wearable Device Apps
Empowering People Via Our Innovative Results
We hold a notable position in the app development industry for building most interactive and modern interfaces. We have left no technology untouched as we strongly believe in walking with the trend and adopting new and trendiest technologies to offer top-notch app development services. Be it Android wear, Apple TV, IoT, beacon, wearable or AR/VR apps, we have worked with countless possibilities in web and mobile app development.
On Demand App Development
Client Reviews
95% of satisfied clients have appreciated our work and recommended us to other clients.
Read All Reviews
Mohammed Kriez
XongoLab is one of the professional mobile app development companies that we have dealt with!

Julius Kyazze
The team got to understand both my app requirements and always made an effort to deliver as requested.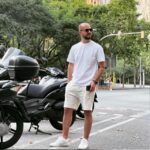 Evi Dedja
I am very impressed by the way the team at XongoLab work. They help build your ideas and turn them into reality.

Richard Ling
Commitment to deliver regardless of the amount of time needed to completed the tasks.

Paola Baquero
They have a very complete team, where they attended each of my requirements and offered different solutions.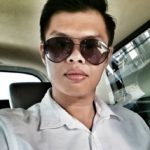 Andrew Yuen
They never fail me on all of our request and always complete the task according to time line.

Jason Cowles
I've worked with XongoLab on several initiatives. They consistently deliver a quality product on time, on budget.

Akshay Sewani
If you are looking to build mobile or web applications, just get in touch with these guys and leave the rest to them.

Gourab Mukherjee
Extremely Reliable and a Hardworking team and good value for money! The culture of the team is extremely reliable.

Kristin County
Happy to have had XongoLab help our startup in this early stage. They have really been a partner for us!

Faisal Al-Salem
Understand any requests even if we don't give a clear brief Very flexible team

Dominic Phan
XongoLab's team was very professional and quick to respond to queries and delivered before the agreed date.