Trusted Taxi Booking App Development Company of India
We are a growth-oriented taxi app development company that strives to provide the best taxi booking app development services to optimize & expand your taxi business. Our pioneering and white-labeling taxi app source code and taxi app clone enable you to have full control over the cab drivers, passengers and transactions, thereby making things uncomplicated.
Blending functionality with innovation we deliver professional taxi app development services to clients across the world. The immense popularity of taxi app clone and taxi booking app source code for android or iOS can be gauged by the fact that we are rapidly gaining inroads to the intricacies of the taxi business model and are thus able to design an appropriate app that renders the right services as required by our clients.
From project initiation to its completion, we handle the task of coding and implementing appropriate technology in the best possible manner and a customized taxi app clone framework is used for developing your app. With the advanced features that we offer in our on demand taxi app development solutions, we guarantee that your business app will be visible as the best app in the app store market.
Some Stunning Features of Our Taxi Application
XongoLab provides well turned-out taxi app development services for customers, the drivers as well as for the admin. With a vast experience in the app development sector, we have helped many customers meet their goals. We use unique taxi booking app source code that has helped many business owners to expand their established taxi dispatch businesses. Have a look some of the best features of our Taxi booking application.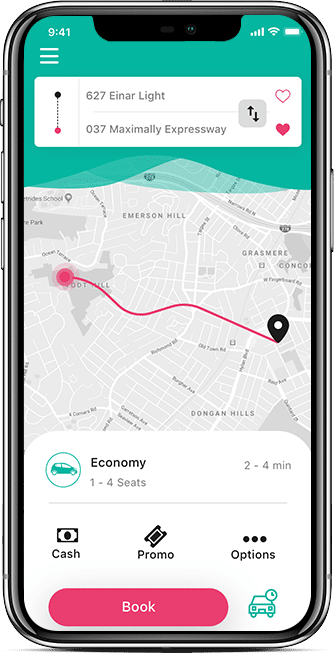 Customer App Features
Easy Login or Signup: Login or Signup by Email or Social Media Platforms.
Track Driver: Track the nearby taxi drivers on the Google Map.
Choose Vehicles: Choose from different types of vehicle as per his needs.
Book Now or Later: Enables the user to book ride now or for the future.
Payment Gateway: Multi Payment available; Debit/Credit Card & Wallets.
ETA of Driver: Customer can track the real-time location of the drivers.
Rate & Reviews: Option to give Rate & Reviews to the driver.
Multi-Language: The Application will be worked in Multi-language.
Trip History: The customer can check his past rides along with the details.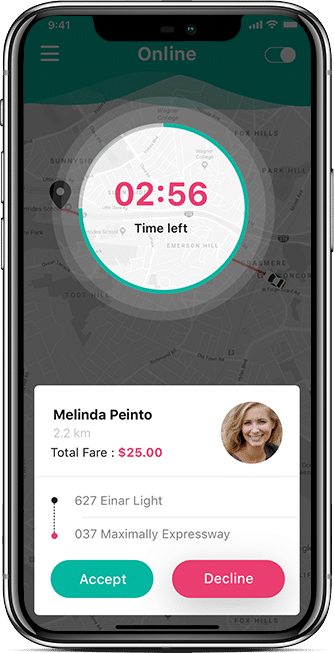 Driver App Feature
Apply as a Driver: User can be a part of the App by applying as driver.
Add Vehicles: Driver can add vehicle with some necessary denouements.
Accept-Reject Ride: Driver has an option to accept or reject the ride.
Navigation: Drivers can track the pick-up and drop location of the rider.
Contact Rider: Driver can contact the rider in case of any help.
Automatic Fare: Rider's Fare will be automatically counted on drivers' app.
Earning: The driver can check his total Earnings & transfer into his bank.
Availability: The driver can set his status as online or offline.
Invite & Share: Driver can invite any rider by sharing promo codes.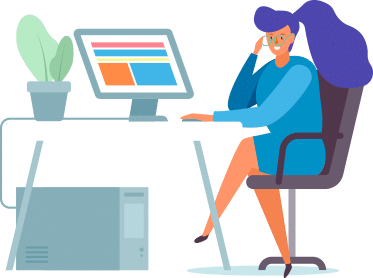 Admin Dashboard: The dashboard provides quick stats and summary of total rides completed and total revenue earned.
Manage Customers: Admin can view as well manage the account of all the registered customers along with their ride frequency, ratings, etc.
Manage Drivers: Through the admin panel, the admin can remove or add new drivers and can change their commission or payments.
Manage Vehicles: All the registered vehicles can be managed. As per the priority, the vehicles can be prioritized or blacklisted.
Manage Rides: Ride details including customer/ driver details, pickup & drop location & total fare can be managed and monitored.
Real-time Tracking: Current location of every vehicle and the availability of every driver can be tracked.
Our Taxi App Work
Below are the our taxi clone app which will clear all your doubts and make it clear for you as to why you should approach us for taxi booking app development services.
Fetch
An on Demand Taxi Booking App
Swift

Java

Node js

MongoDB
View Project
Kyaab
An on Demand Taxi Booking App
Swift

Java

Node js

MongoDB
View Project
Technology Stack
For creating a taxi app clone or taxi app script similar to Uber, technocrats at XongoLab know very well which technology and framework to use for developing a scalable cab booking app. Being aware of every in and out of almost every technology stack present in the market, we are best at exploring the vivid benefits of each tool and technology and make use of them for an unsurpassed outcome.
Swift

Android

Kotlin

Xamarin

Titanium

Phone Gap

JQuery

ionic
xcode

Mobile Angular Ui

Sencha Touch

Kendo Ui

HTML5

Java
Node Js

Angular Js

React Js

VueJs
Customer Taxi App Design Flow
The cab booking app for customers is a smart solution for all the travelers as it permits easy cab booking. The customer can book affordable rides without stepping out of the home, choose the routes to reach the destination and pay quickly in the most desired manner with just a single tap on the app.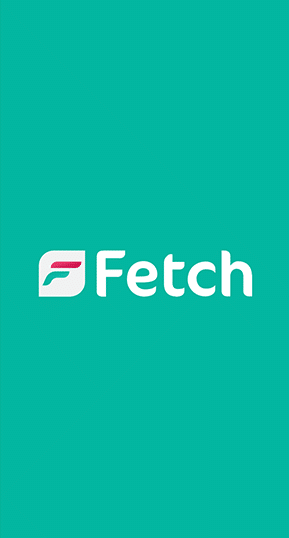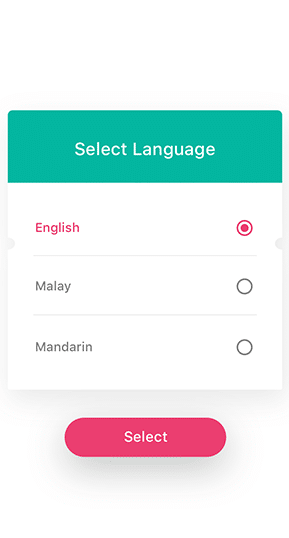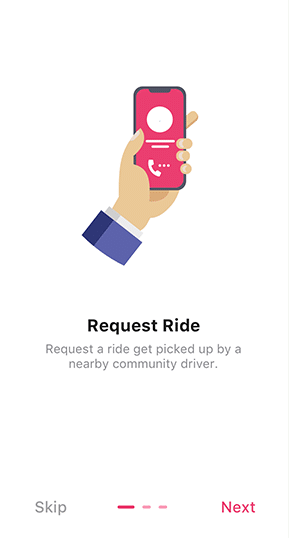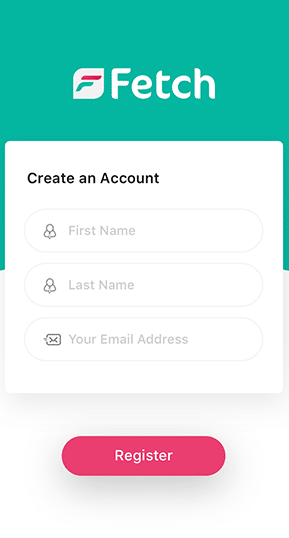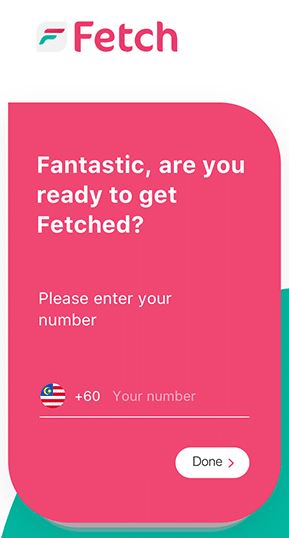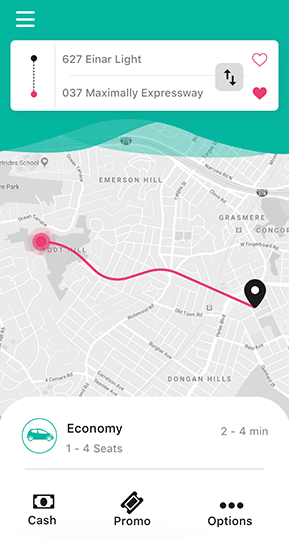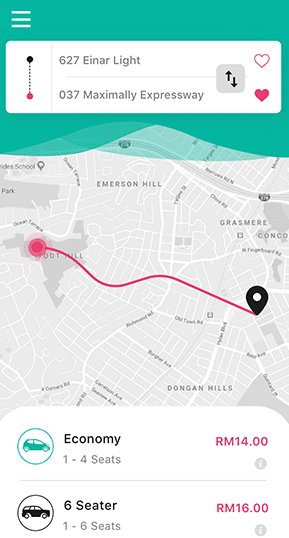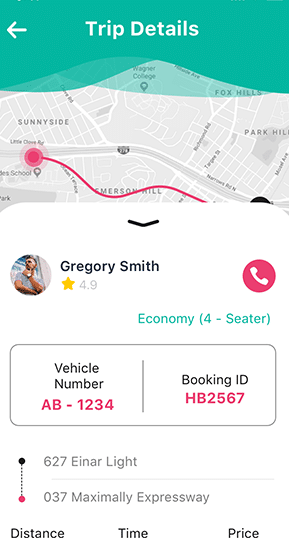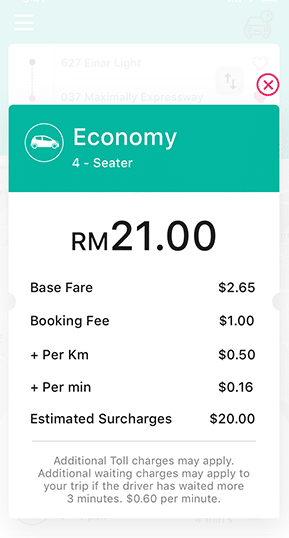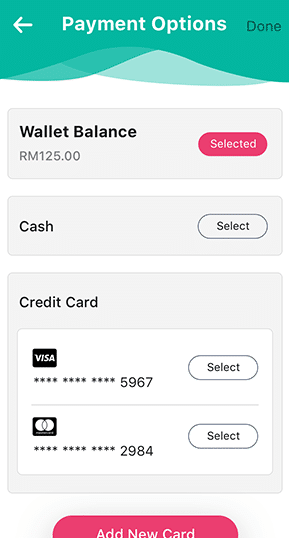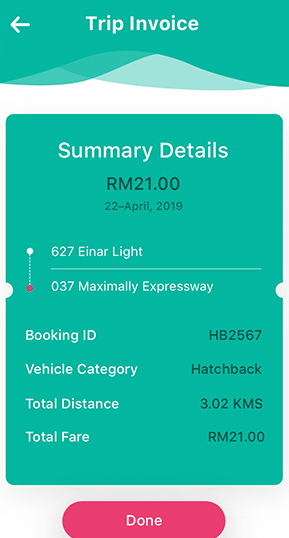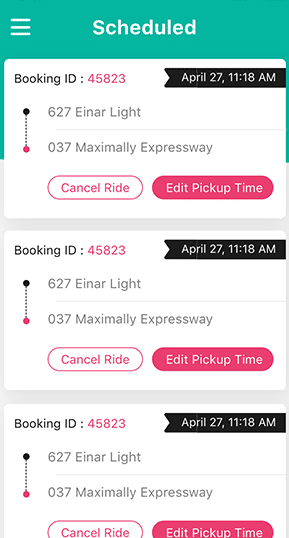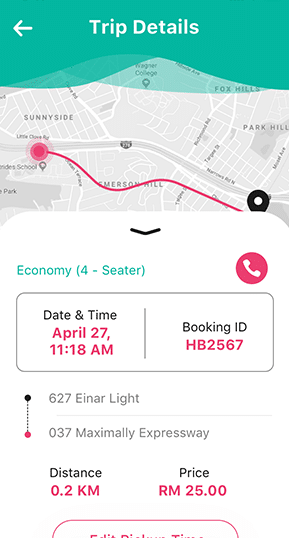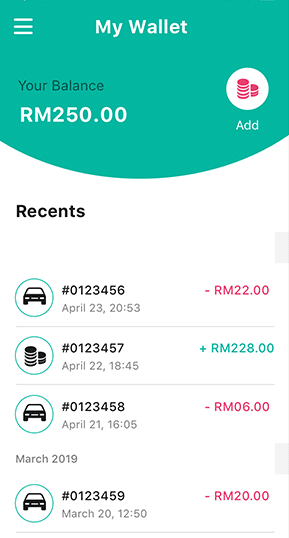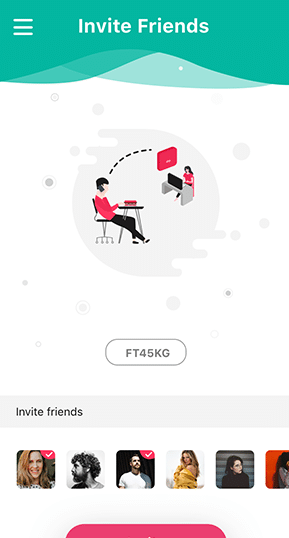 Driver Taxi App Design Flow
Seamless app solutions enable the drivers to serve their passengers efficiently. Through the app, they can easily manage their every booking as well as track every ride and the income generated from those rides. Our app for drivers comprises of all the essential features that are must for the smooth functioning of the app.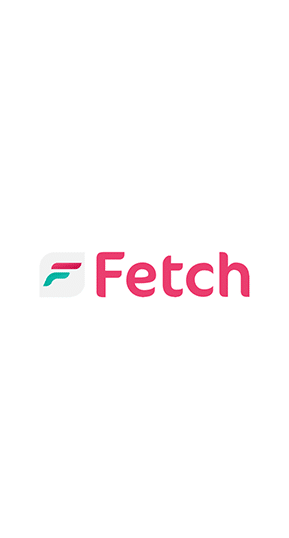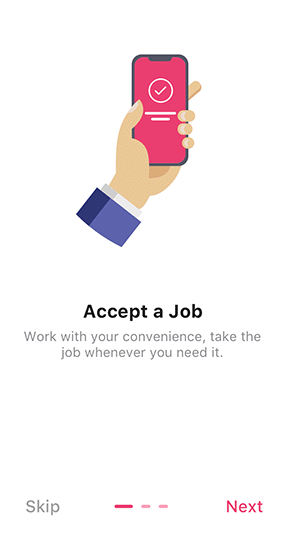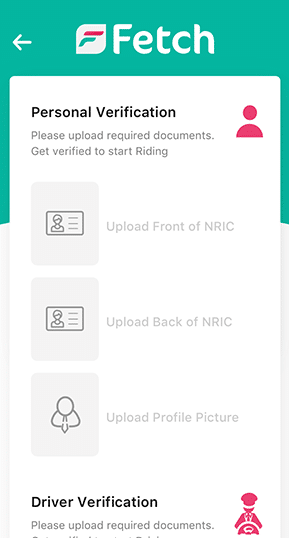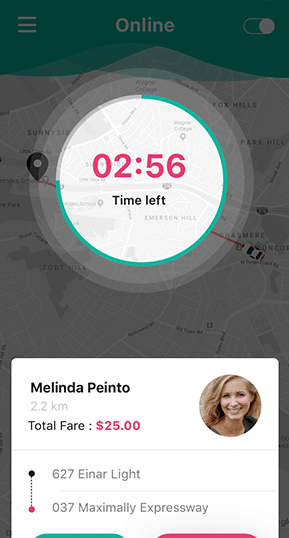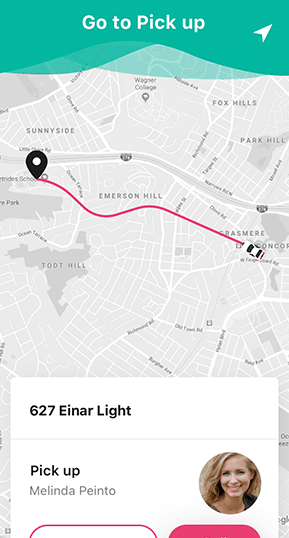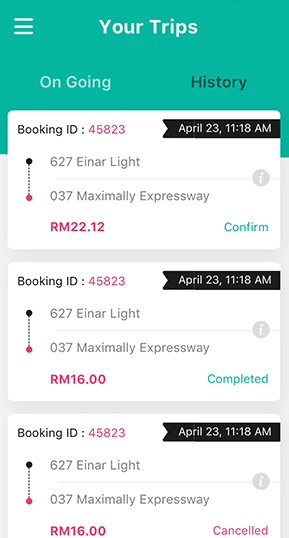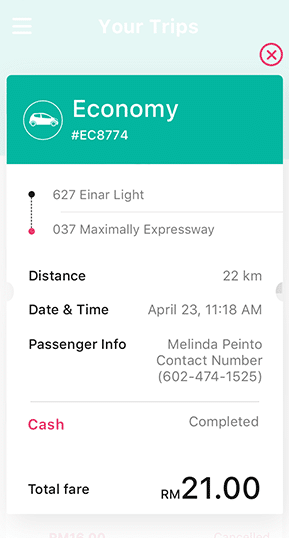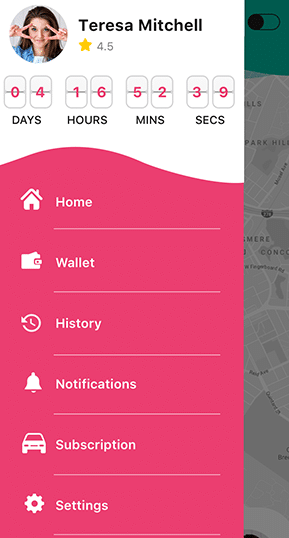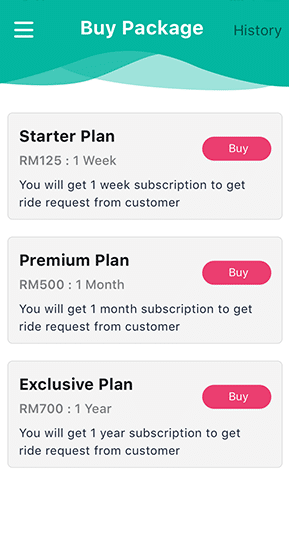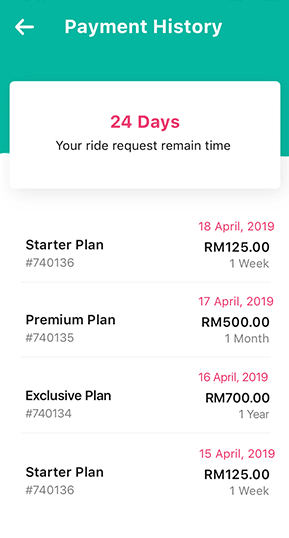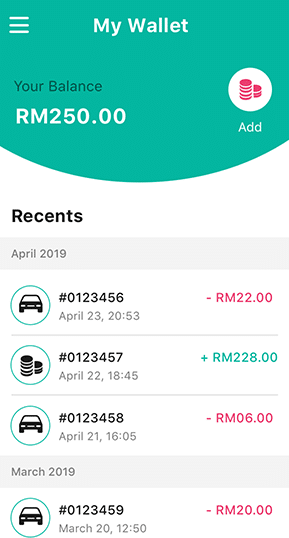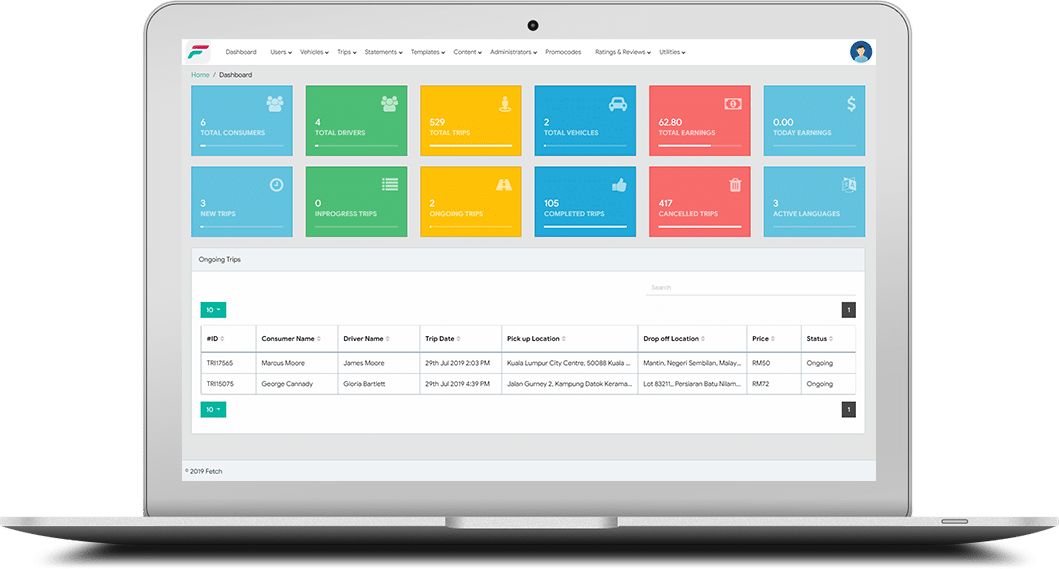 Admin Panel
The admin can manage customer, drivers, dispatchers, owners and every ride transactions that happen within the app for ensuring adequate monitoring of the cab business. The admin panel present in the app provides complete business analysis to make resourceful decisions for the future. The app has made it easy for the admin to offer reliable cab booking services.
BENEFITS OF OUR SOLUTIONS
Our cost-effective on demand taxi app development solutions and innovative approach to mobile and web app development will surely benefit a start-up company or an established company.

Multi-payment Gateways
As per needs of your business, we can help in integrating multi-payment gateways including debit/credit cards, net banking, wallets, and many more.

Customizable & Whitelabel
The whitelabel solutions of our company equipped with responsive software offers easy and quick brand integration and can be extensively customized.

Robust & Scalable Product
With the expansion of your business, you will definitely have to increase the customers & drivers. Hence, we provide you with robust and scalable product.

Easy Server Deployment
We help you in deploying your business app on your preferred server including hosted server, shared server or cloud.

End-to-end Support
All the time you are liable to provide end-to-end support to your drivers and passengers. Likewise, we are also there to assist you at all times.

Fastest Admission to Market
We provide app development & deployment with a very little amount of modifications so that you can make an entry into the market and thrive very soon.
Development Process of App
The process to offer taxi booking app development services of our company is very simple. Before entering into any partnership deed, you can know about our work from our past projects. Once satisfied, converse with us and let us know about your purpose behind the project and your requirements. We will craft a customized app on that basis along with the logo and launch the app for you on the app store.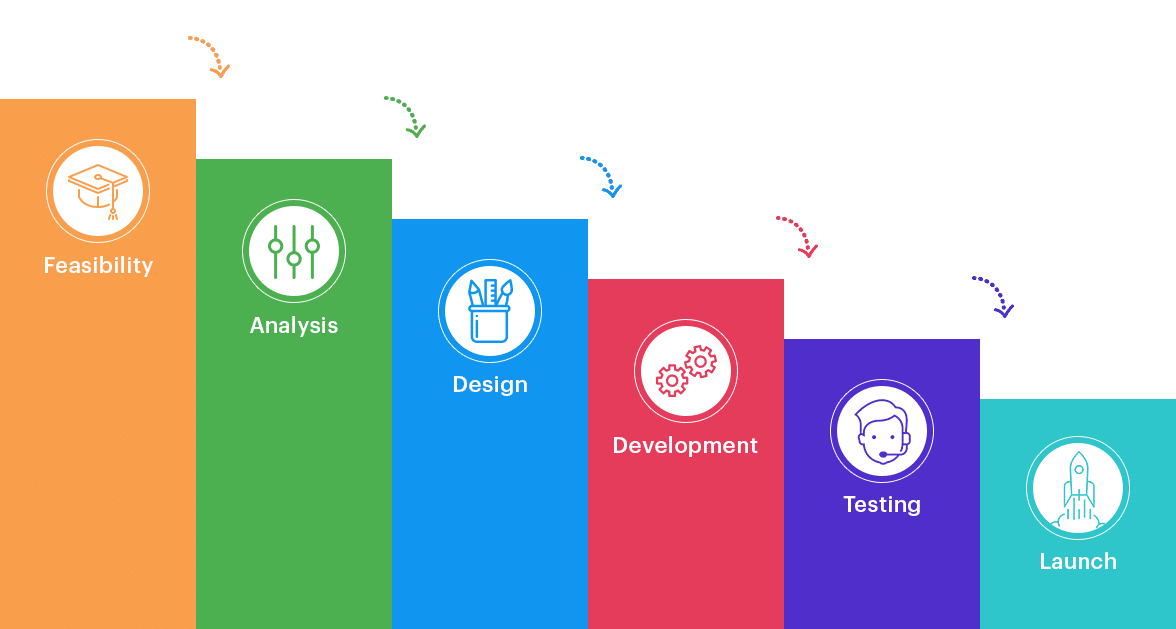 On Demand Products For Other Industry
Fully equipped to provide big brand names, small business units as well as start-up companies with excellent on-demand app development needs, XongoLab have succeeded in reserving a prominent position in the app development industry.
Client Reviews
95% of satisfied clients have appreciated our work and recommended us to other clients.
Read All Reviews
Mohammed Kriez
XongoLab is one of the professional mobile app development companies that we have dealt with!

Julius Kyazze
The team got to understand both my app requirements and always made an effort to deliver as requested.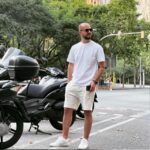 Evi Dedja
I am very impressed by the way the team at XongoLab work. They help build your ideas and turn them into reality.

Richard Ling
Commitment to deliver regardless of the amount of time needed to completed the tasks.

Paola Baquero
They have a very complete team, where they attended each of my requirements and offered different solutions.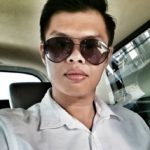 Andrew Yuen
They never fail me on all of our request and always complete the task according to time line.

Jason Cowles
I've worked with XongoLab on several initiatives. They consistently deliver a quality product on time, on budget.

Akshay Sewani
If you are looking to build mobile or web applications, just get in touch with these guys and leave the rest to them.

Gourab Mukherjee
Extremely Reliable and a Hardworking team and good value for money! The culture of the team is extremely reliable.

Kristin County
Happy to have had XongoLab help our startup in this early stage. They have really been a partner for us!

Faisal Al-Salem
Understand any requests even if we don't give a clear brief Very flexible team

Dominic Phan
XongoLab's team was very professional and quick to respond to queries and delivered before the agreed date.
Blogs
We light the lamp of knowledge by spreading it. Sharing the knowledge we gain helps us enter deep insights and make meaningful transformations in the world around us. Look how we contribute towards a technologically better world.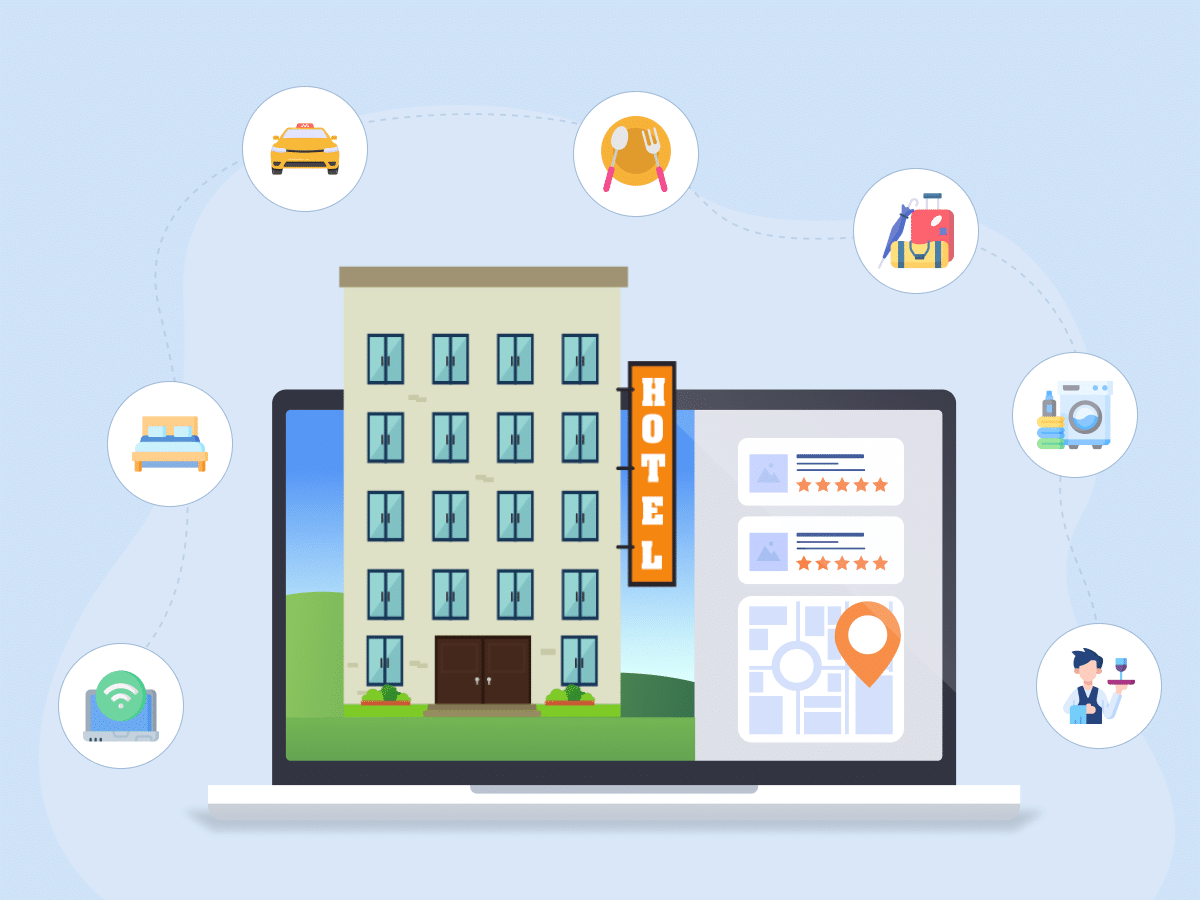 The Ultimate Guide to Hotel Management Software Development
Imagine a scenario where the reception area of your hotel is inundated with guests seeking assistance, staff members...
Continue Reading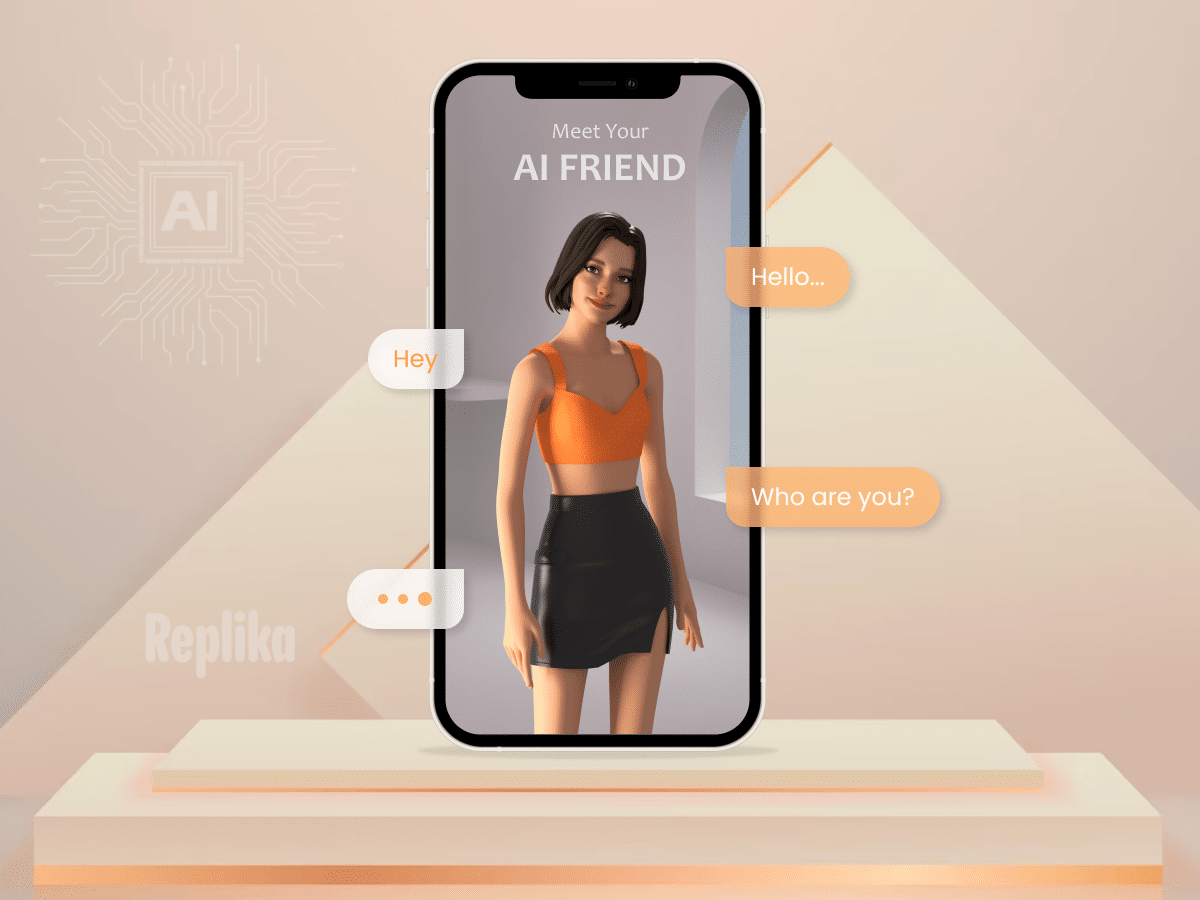 A Detailed Guide to Building an AI-based Chatbot App Like Replika
Artificial intelligence links progress and those seeking personal growth. Chatbots have emerged as a popular tool for engaging...
Continue Reading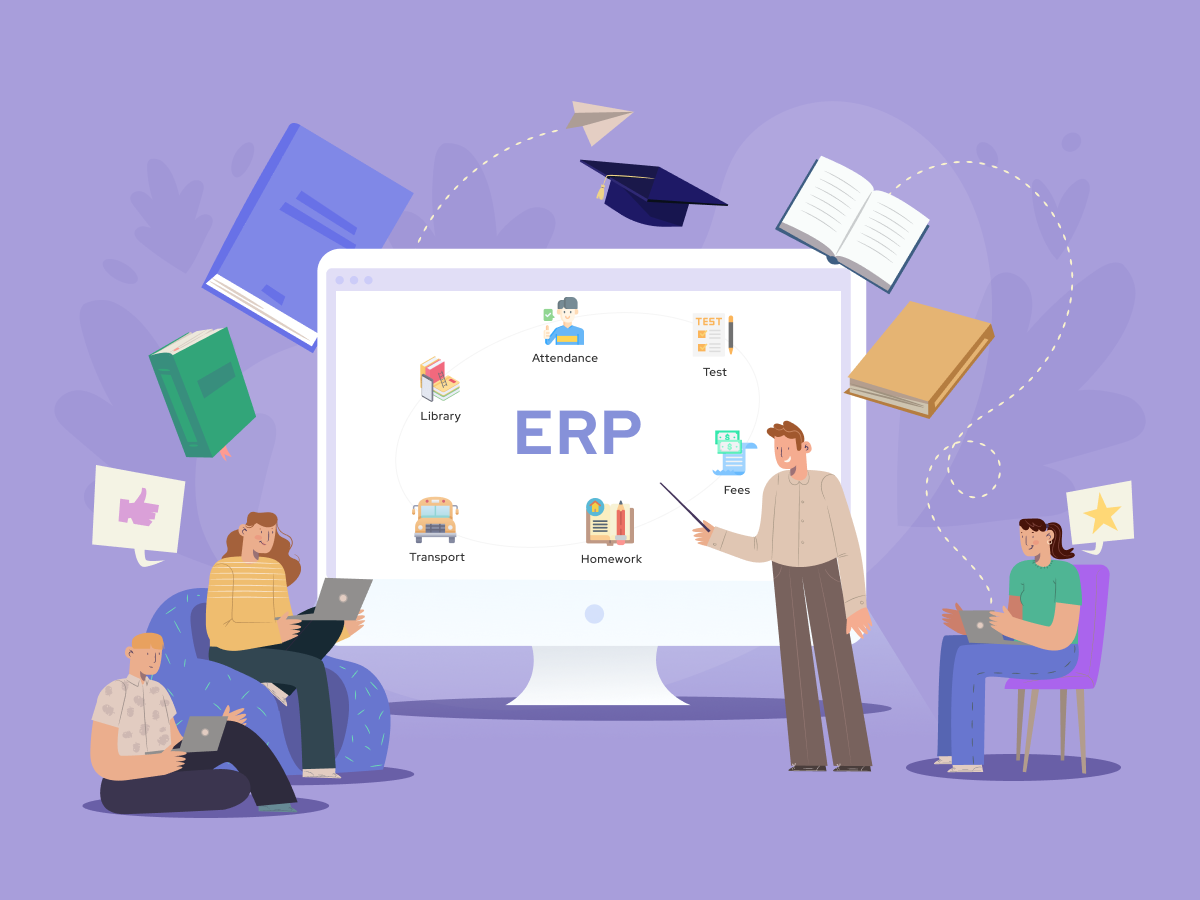 How Much Does School Management Software ERP Cost?
Technology is vital in transforming various sectors and applications, and school administration is no exception. Ongoing digitalization brings...
Continue Reading
Hire Dedicated Developers
With our hire model service, you will be able to hire a specific developer, who has experience in your business niche to work exclusively on your project.
Part-time Hiring
Full-time Hiring
Hourly Hiring
Hire Developer