Upscale
Progressive Web App Development

Company

Delivering majestic experiences to end-users, XongoLab has emerged as the number one Progressive Web App development company across the world. We help our clients generate more value with the use of powerful tools and technologies offered by this development platform. During the development process, we ensure that we maintain complete transparency & communicate all the terms before the initiation of the project.

A Progressive Web App (PWA) refers to a web application which leverages modern web capabilities to deliver an app-like experience. Usually, these type of apps are deployed to servers and are accessible through URLs. It is a set of best practices which simulate a web app function. The final aim of any progressive app is to deliver a uniform and seamless experience. Utilizing the latest developments of this methodology, our Progressive Web App development services help you deliver cutting-edge experience which leads to a dedicated user base.

XongoLab's Progressive Web App developers create solutions with a rich user interface which makes it easy for them to end-users to utilize them optimally. Our progressive methodology-based apps are oriented towards augmenting your business growth and helping end-users utilize the apps with ease.
Free Consultation!
Please fill the form below and one of our technical associate will get in touch with you shortly.
Why Go For Progressive Web App Development Services?
Progressive Web App is a boon at places with low internet speeds and address problems related to slow loading. Apart from helping enhance user engagement, PWA apps help in a number of ways and it is also time and resource effective. Progressive Web Apps have the capability to support almost all the native capabilities. Let's look at some of the benefits:
Speedy:
The adoption of progressive techniques leads to the creation of fast working outcomes. Everything inside a Progressive Web App happens at a fast pace.

Seamless User Experience:
PWAs behave like native apps and have access to device's functionalities. This helps in delivering a seamless and integrated experience.

Engaging:
Progressive web apps are known for high engagement levels due to the ability to send notifications. This helps keeping the user engaged.

Offline Mode:
Your clients need not be always online to be able to use the app. Even without internet connectivity, they will be able to use the progressive app without any hitches.

No Submission To App Store:
It isn't necessary to publish a progressive app in any App Store. This leads to quick launch, less wastage of time & resources. Updates also expedite due to this feature.

Cost-Effective Development:
Progressive apps promise a low development cost. The cost of developing a PWA is very less compared to that of developing a native app.
The Success Stories We Crafted
We have delivered PWA development services across various business segments and helped businesses meet variety of needs. Our outstanding team is known for delivering results to clients which exceed their expectations. Take a look at some of the breath-taking Progressive Web App development projects we have delivered to clients across the globe.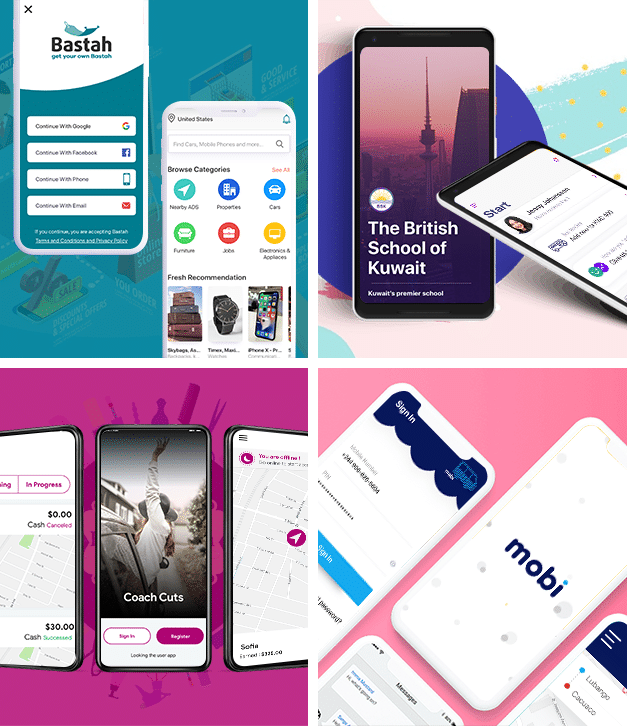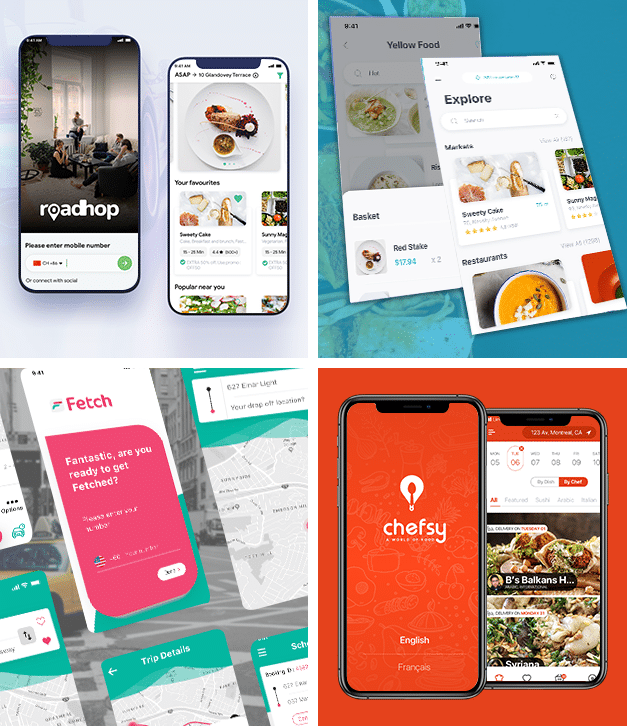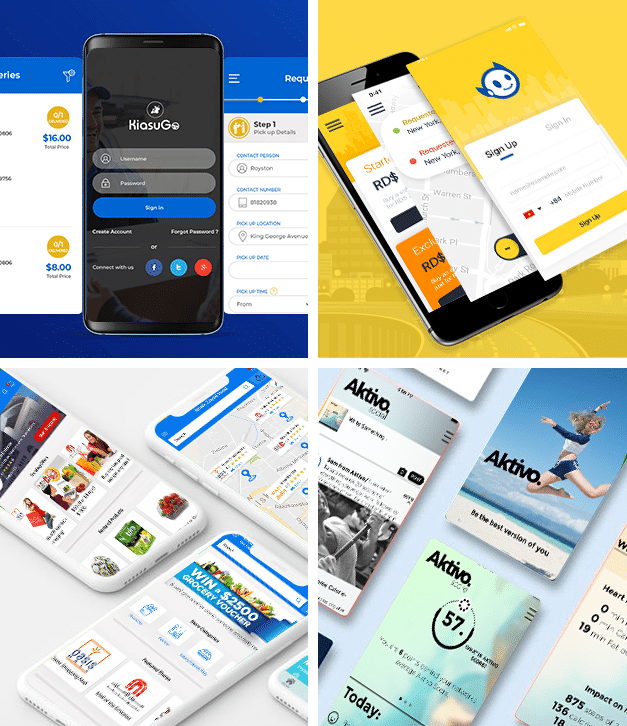 Technology Stack
Use of sophisticated technology is what sets us apart from our competitors. Well acquainted with the latest tools and technologies, our team of experienced progressive web app developers delivers advanced website development solutions that are easy to handle.
AngularJS

ReactJS

Vue Js

NodeJS

Sails Js

Hapi Js

MetorJS

Coffeescript
MochaJS

Quorra js

ChaiJS

Jasmine Js

Knockout

MoonJS
Industries
Partnering with the world's best brands, XongoLab has earned the reputation of being a number one progressive web app development company. Serving in various industry verticals, we have gained expertise in delivering versatile solutions which have helped a number of start-ups transform into well-established brands with a huge client base. Discover the progressive apps we have created across various industries.
Journey to Success
Implementing well-defined development procedures, our team of Progressive Web App developers helps you set quality benchmarks in the industry. Our reliable web apps based on a progressive set of practices have been crafted using proven techniques and methodologies. Thus, we adopt a responsive method that is open to change at any phase of development.

Conceive Your Dream Project

Project Blue-Print Plan

Budget Formulation

Jumpstart The Project
Why Choose XongoLab For Progressive Web App Development Services?
Trusted for being a quality web app development company, we have bagged a number of projects and accomplished them with ease. Contact us to create a native like experience using progressive techniques.

Ardent Technical Support
Our dedicated technical backup team is always happy to assist you. It helps to resolve any queries and provide appropriate resolutions. We stand for our post deployment technical support.

Bespoke Solutions
Well acquainted with the latest tools and technologies, we deliver customized progressive web app development services make businesses stand out with unique web-like applications.

Assured Quality and Performance
Adhering to international quality standard, we develop high quality apps that are supported by excellent features and productive measures ensuring high ratio of success.

Dependable Development & Integrations
Our process for creating apps is scalable which results in trustworthy progressive web apps. We utilize our techniques as well as our experience in creating winning mobile apps.
Hire Progressive Web App Developers
We are equipped with an in-house dedicated team of skilled and professional web app designers as well as a programmer, who look forward to bringing bespoke solutions for clients across the world. Our dedicated developers delivering astounding PWA development services are happy to assist you any time for your business growth surpassing your expectations.
Many of our clients desiring to expedite the development process, go for the option of hiring dedicated teams. No matter which option you opt for, we ensure that we accomplish the project within the committed deadline. All you need to do is convey us your project requirements and budget so that our experts can suggest you the hiring model you should go forward to accomplish your goals.
Part-time Hiring
Full-time Hiring
Hourly Hiring