Best Logistics and Transportation App Development Company
Industrialization has made transportation the key to success for any business model. The larger the transportation base, the higher number of customers. Touted as the best on demand transportation app development company, we assure that the strategies used by us will facilitate you to sustain as well as grow immensely. Our transportation application shuns your entire delivery worries like route planning, load matching, tracking, etc.
We are determined at providing best on demand logistics app development services to our customers that help them in expanding their transportation business, gaining customer satisfaction and boosting up their business profits. Our cost-effective and automated logistics app enables you to experience growth as you can scale up or down your business whenever you intend.
With our on demand freight app development services, your enterprise can be operated by you more efficiently to deliver avant-garde services to your customers. Our innovative strategies provide you with synchronized feedback, quick data reporting and strict logistics management with guaranteed perfect integration with your every software system.
Our Freight App Features
XongoLab brings an array of features specifically designed for drivers, customers, and administrator for managing their payments and trip tracking. Also, tons of attention-grabbing features are added to your freight app clone and freight app source code that will streamline your logistics business as well as help you run your business more resourcefully.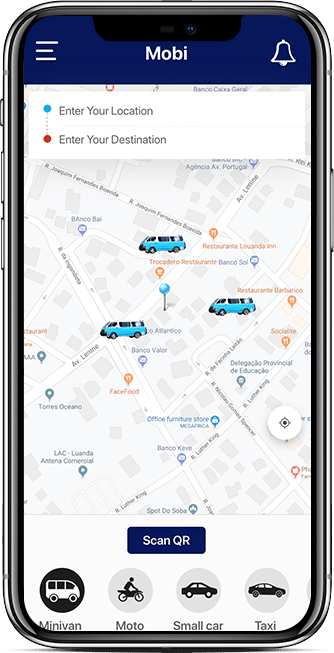 Customer App Features
Registration: Shippers or users can register in no time using his phone number, and social media like Facebook and Google.
Add Shipment Details: The shippers can add all details about the shipment like height, weight, quantity, type, and more.
Vehicle Selection: Be it a van, container truck or a trailer, the user has plenty of options to choose vehicle as per his needs.
Book Now or Schedule: By using this feature, the users can book the shipment request now or schedule for future dates.
Fare Estimation: An estimated fare detail on the services opted by user can be known in advance through the automatic fare calculator.
Shipment Tracking: The app enables the user to track the shipment live anytime and from anywhere with just a single click.
Multi-Payment Options: The app is integrated with many famous payment gateways like in-app wallet, debit or credit card.
Driver App Features
Register: Driver can apply with some necessary documentation.
Request Alerts: Driver will get the alerts of every new shipment request.
Accept or Reject Request: Option to accept or reject any shipment request.
Check Shipment Details: Ability to check all the details about Shipment.
Track Location: Track shipment pickup & drop-off location on Google map.
In-app Calling: Driver can call the user through the in-app calling feature.
Receive Payment: Driver will get the payment as a cash or in-app wallet.
Job History: Check all available job history as a completed and ongoing.
Push Notification: Driver will get notify for every new request & app activity.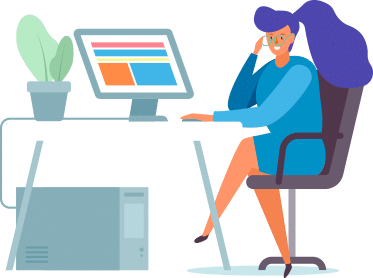 Admin Dashboard: The admin can have a look at the critical business information and can customize them as per his preferences.
Vehicle & Fleet Management: Update the details of the existing vehicles with image or introduce any new vehicle to transport goods, do it immediately with the fleet management.
Manage Invoices: With the feature of invoice management, the admin can say goodbye to the expensive systems that process invoice and can automate billing or invoice generation and update the invoice statement.
Daily Reports: All about complete payment received the admin can gauge the business growth using daily, weekly or monthly reports.
Set Multi-Stop Routes: Multiple stops can be set by the admin for the vehicle that is on the way towards the destination.
Our Transportation App Work
Here, We shared some of our previous projects so that you can calculate the potentiality of our developers. Through our work provided you can know the glory of our products and can preview the content and style we use.
Mobi
On Demand Transit App
Swift

Java

Node js

MongoDB
View Project
Logistic
On Demand Transportation App
Swift

Java

Node js

MongoDB
Request A Quote
Trendiest Technologies Used To Beat Your Rivals
In this fast paced era, technologies keep on changing; thereby opening new dimensions for growth. To keep you ahead of your competitors, our technology expert squad sharpens their skills everyday with new and cutting-edge tools and technologies and make use of it to offer superlative on demand transportation app development services.
Swift

Android

Kotlin

Xamarin

Titanium

Phone Gap

JQuery

ionic
xcode

Mobile Angular Ui

Sencha Touch

Kendo Ui

HTML5

Java
Node Js

Angular Js

React Js

VueJs
Transportation Customer App Design & Flow
The customer freight app clone is built considering all the features that are required for the efficient functioning of the app. The app designed by us bestows an exceptional user experience that will prevent them from hopping to some other transportation app. The app helps the customer to determine the location of your fleet.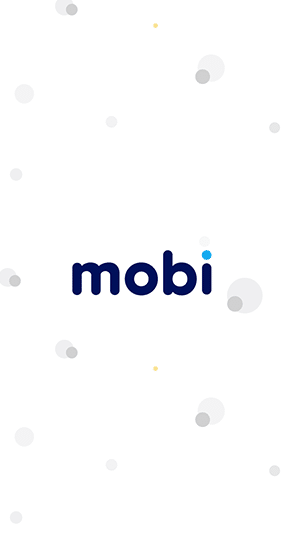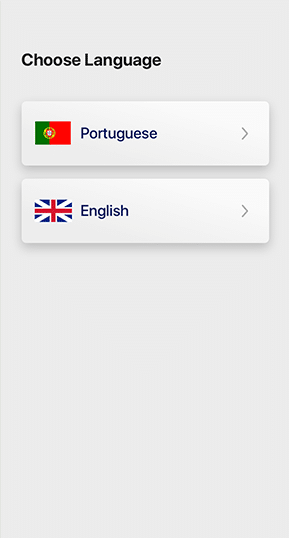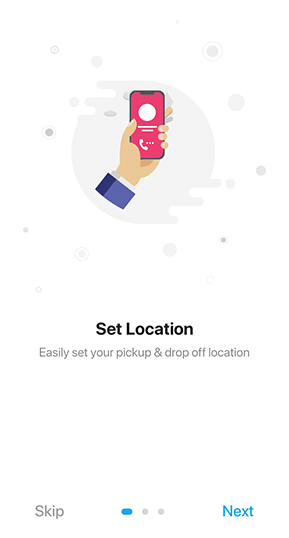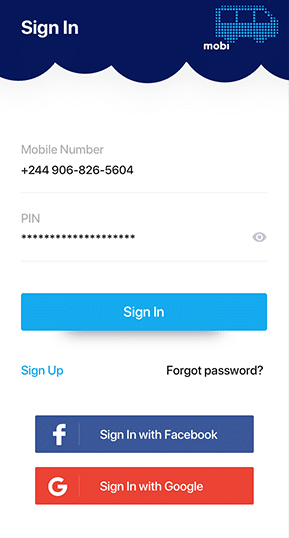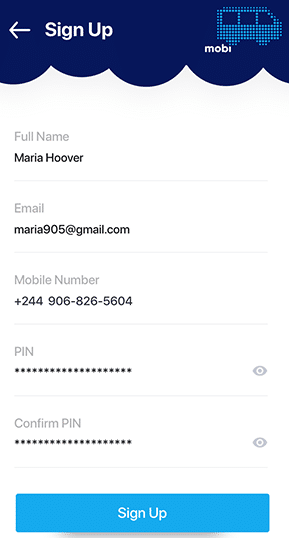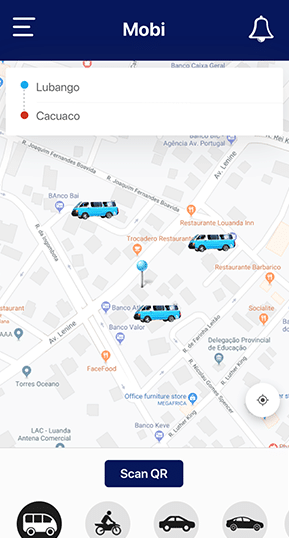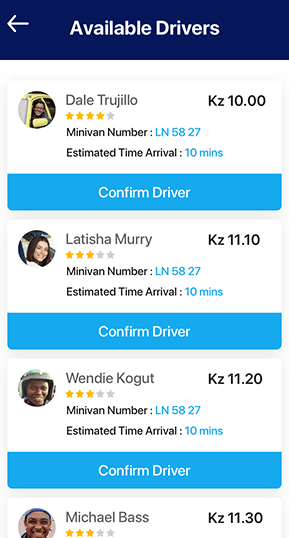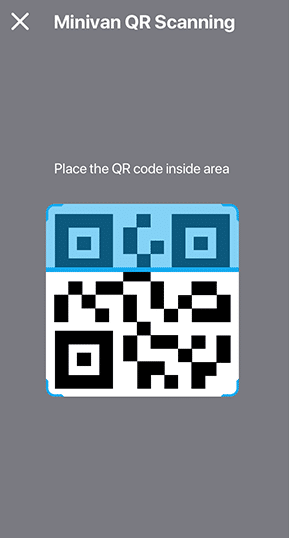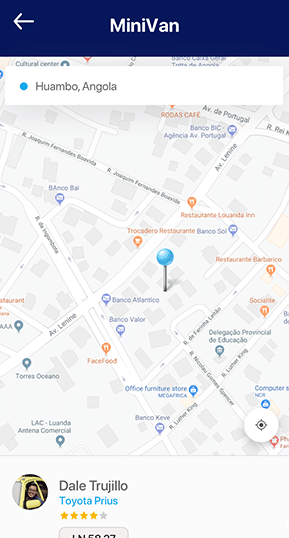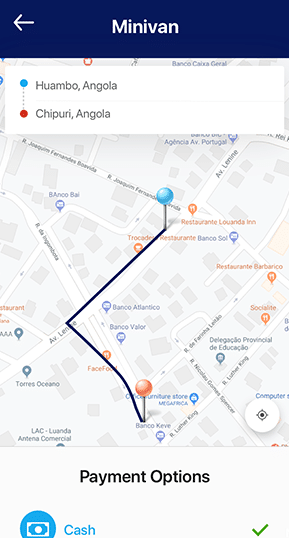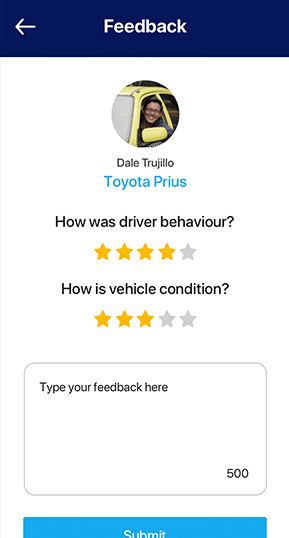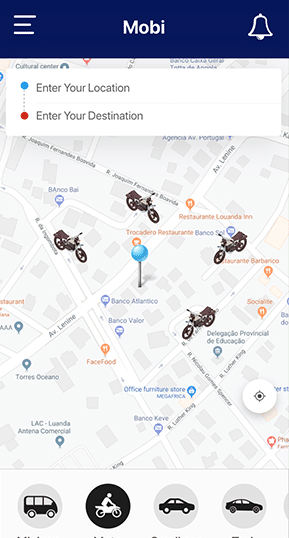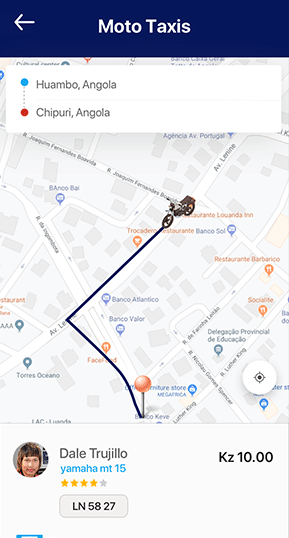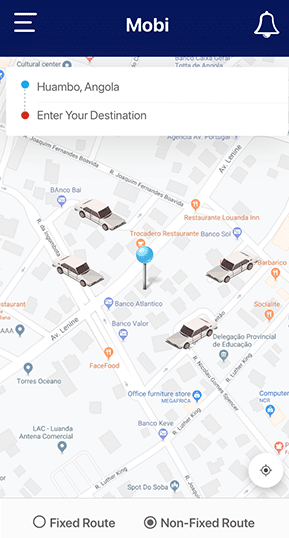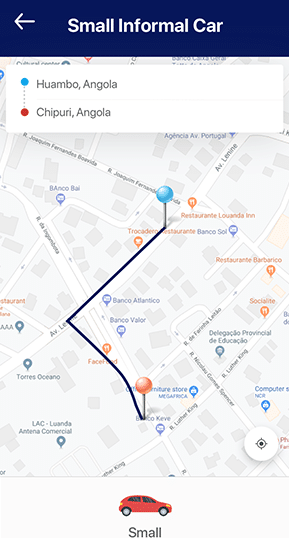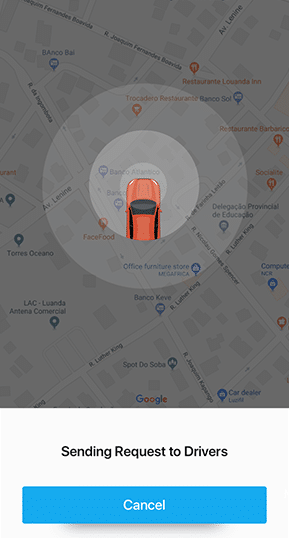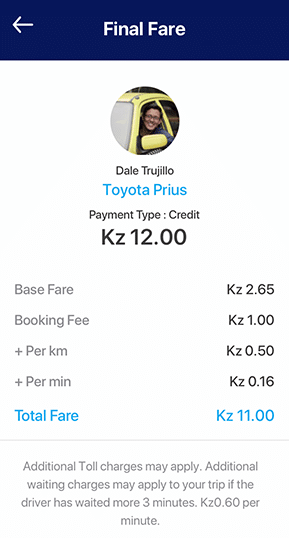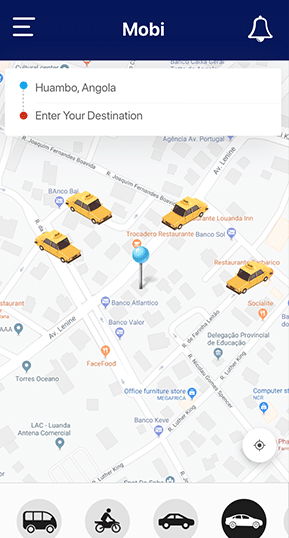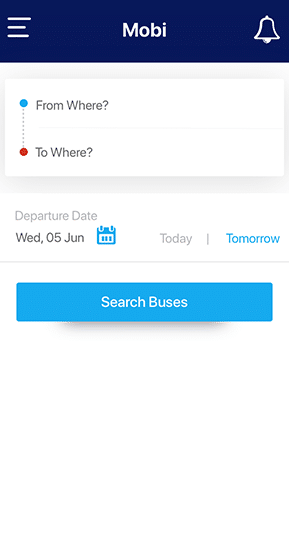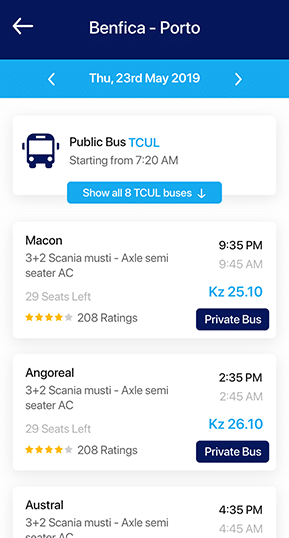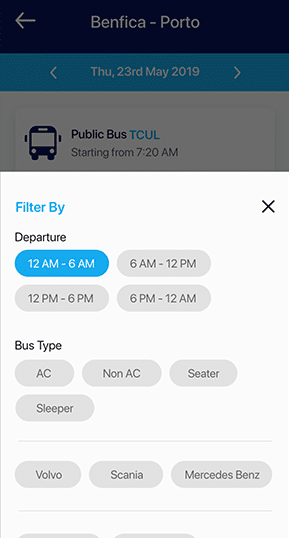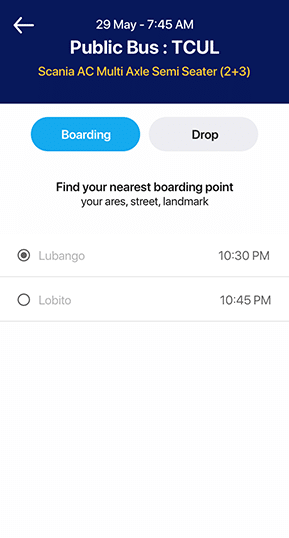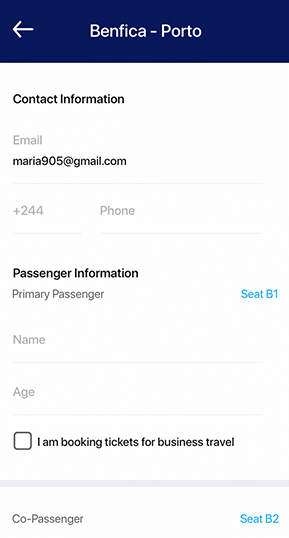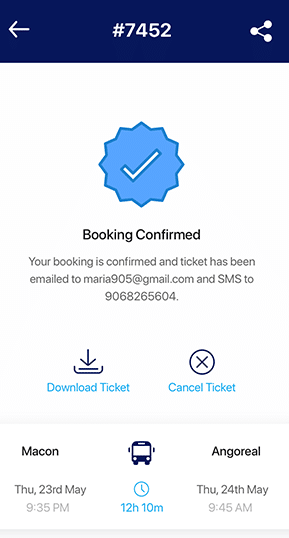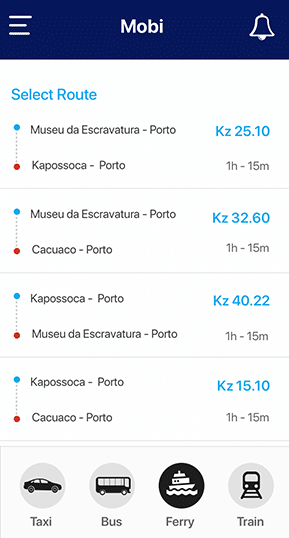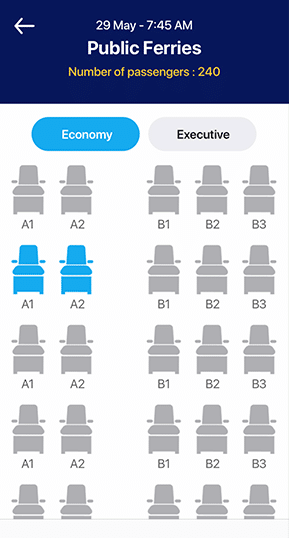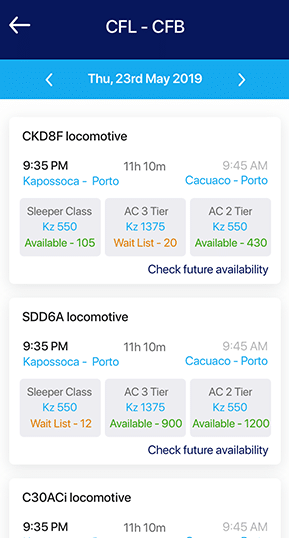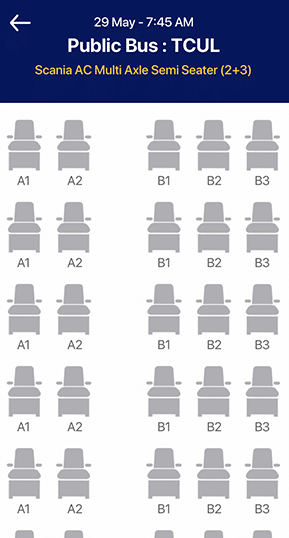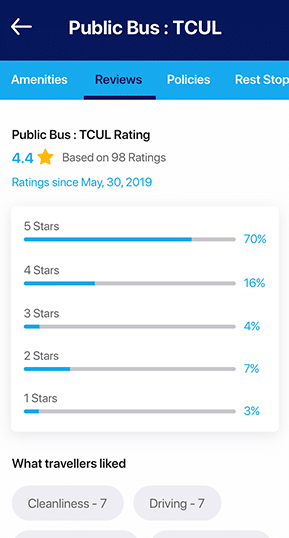 Transportation Driver App Design & Flow
This is a module that keeps a record of tasks done by the driver daily. Features embrace tracking the job status of driver, hours he has worked, mileage, post and pre-inspection and the details on deliveries made by him. Every small detail that is linked-up with the delivery logistics are integrated into the driver app.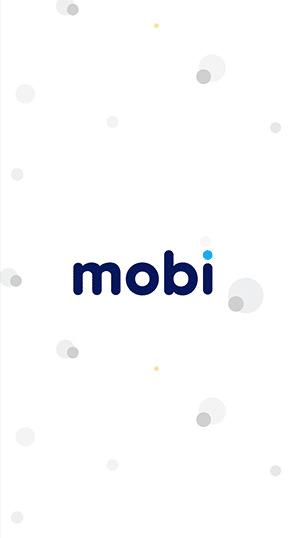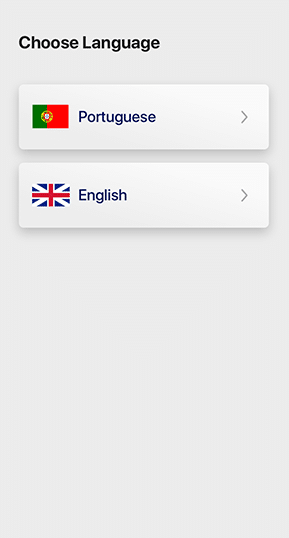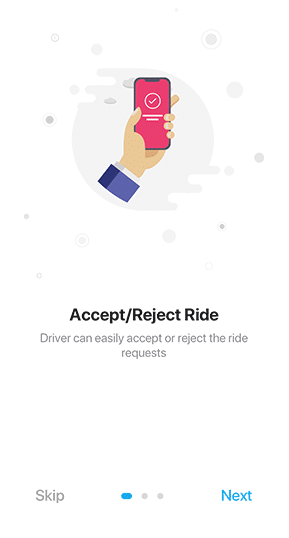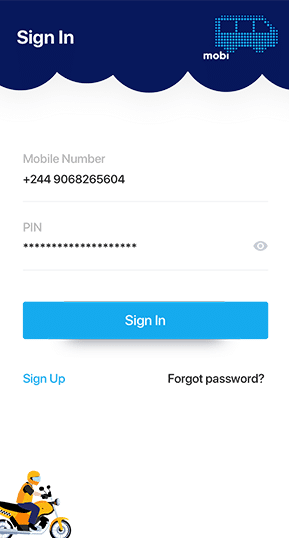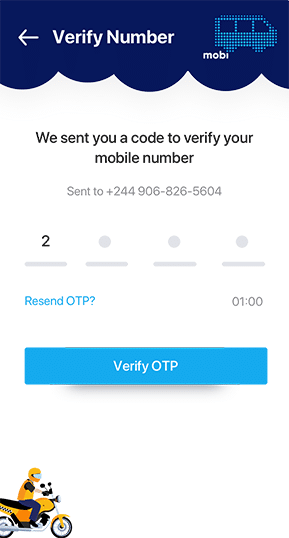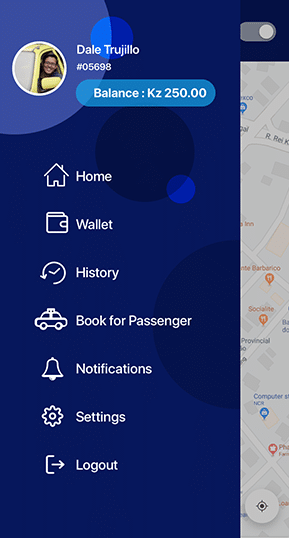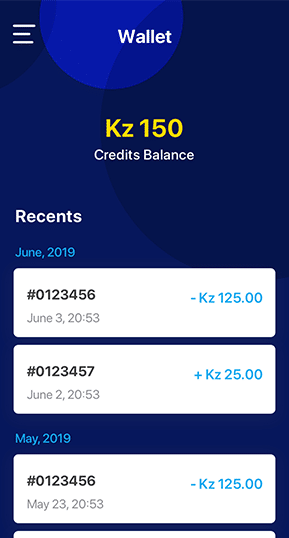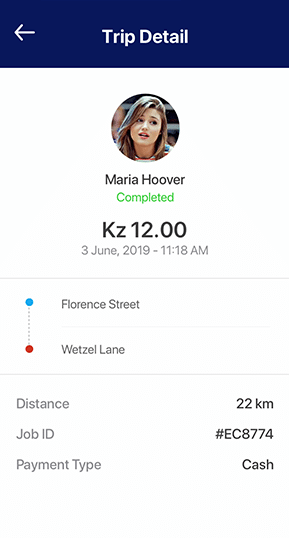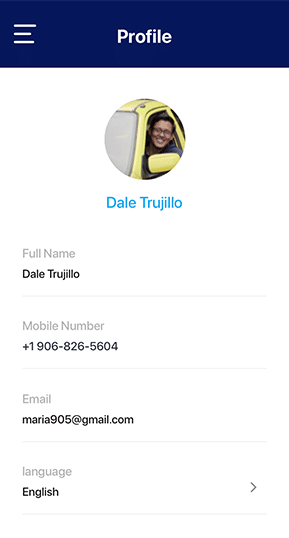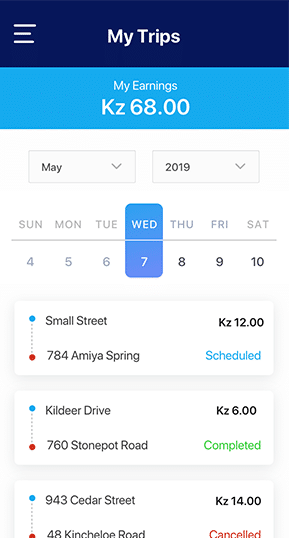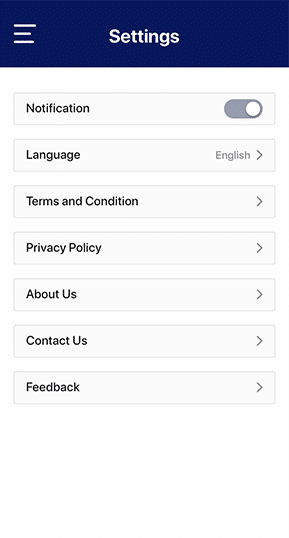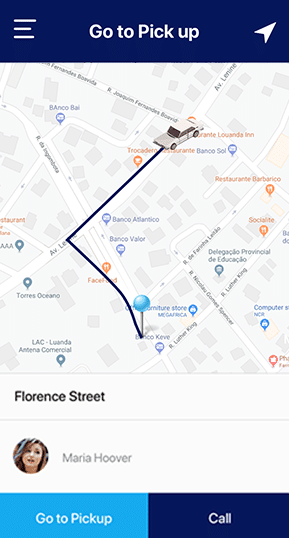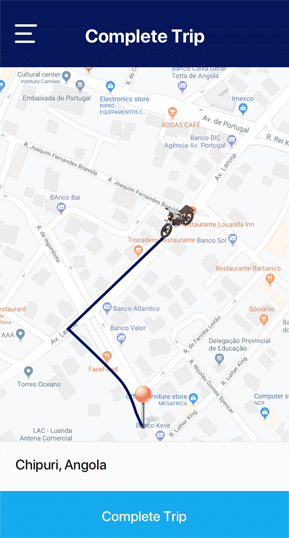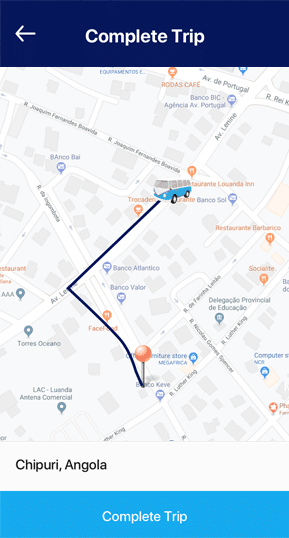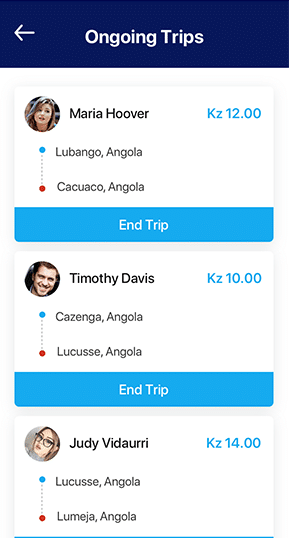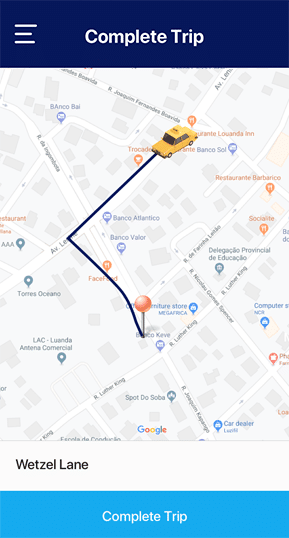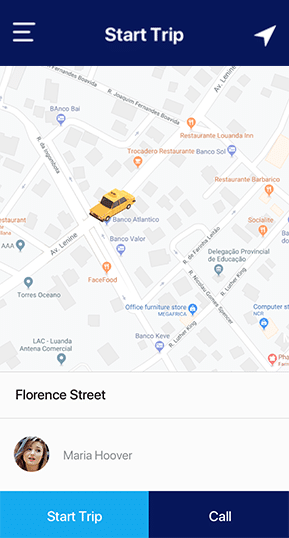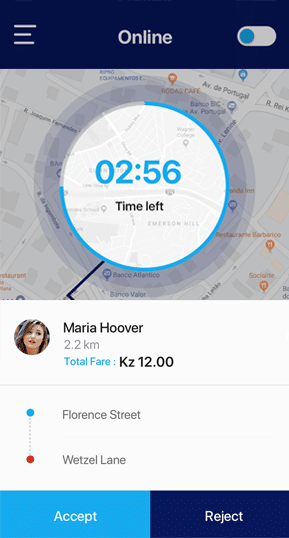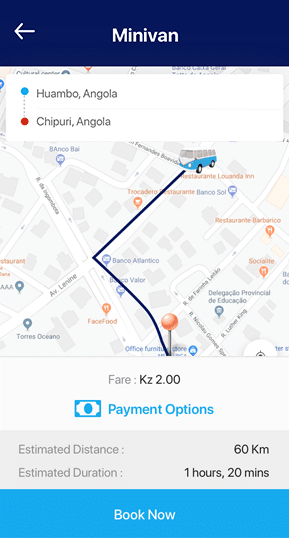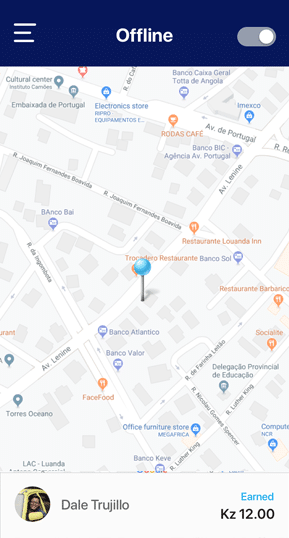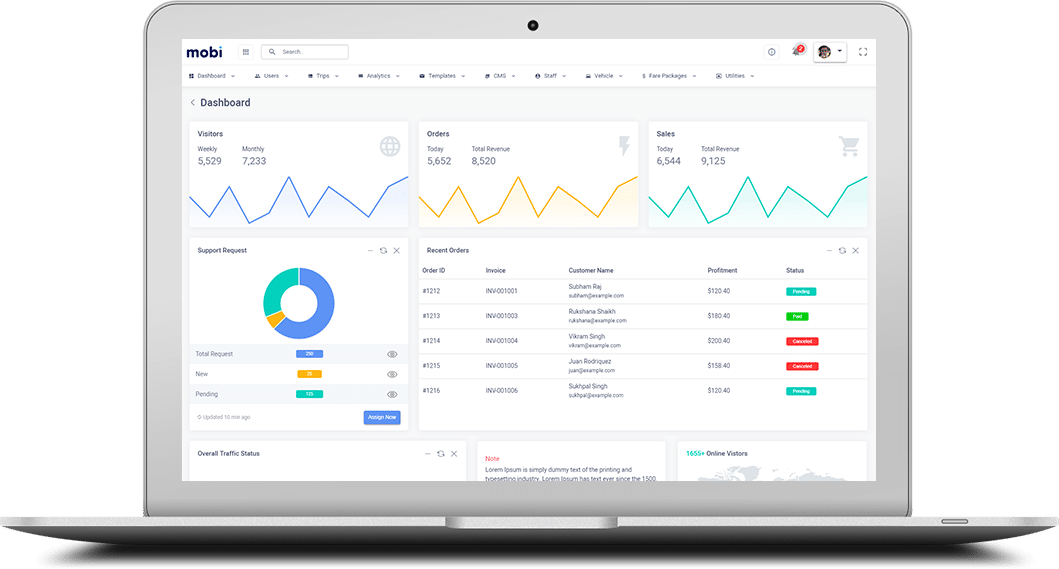 Admin Panel
An admin panel must be present in every logistics app, and this panel created with adequate features makes the task easier for the business owner to manage his business operations efficiently. Every feature coded seamlessly helps in maintaining the integrity of company assets and goods in an economic way. Through our on demand transportation app development solutions, a constant watch can be kept on the drivers and the app users.
Benefits Enjoyed By Hiring Our Solutions
Designated as the best transportation and logistics app development company, we capable of delivering class-leading freight mobile application as well website. We have created & launched countless scalable and robust apps for the industrialists belonging to sectors like Logistics, Transportation and many others.

Personalized Platform
We develop a personalized back-end structure that manages your customer data to amalgamate your business services with various gadgets to meet all your business needs.

Streamline Shipping and Delivery
Our solutions help you in streamlining all your business operations, i.e. from pick-up of goods to their delivery. Also, without any hassle, you can manage multiple orders at a time.

Real-Time Notifications
Our app solutions developed using the best freight app source code sends real-time notifications to your customer via SMS or email whenever their goods get collected and delivered.

Design & Mobility Solutions
We create easy-to-use app covering all areas like wire-frames, visual designs and user research so that your app can provide tremendous user experience.

Automation
We collaborate with tools of third parties which help you to integrate your every business processes and build a cohesive platform for your entire services.

Reports and Analytics
Our developed app displays a reports and analytics section through which you can acquire crucial business data in the form of a graph.
On Demand Freight App Development Process
At XongoLab, agile app development methodologies and top-notch freight app source code are used to develop and deploy your freight app. Our project manager understands your project, then carefully analyzes your requirements and performs technology integration for designing a scalable and forceful apps for you. Once the freight app clone is complete, we launch it on your behalf. After launch support is also provided as and when required.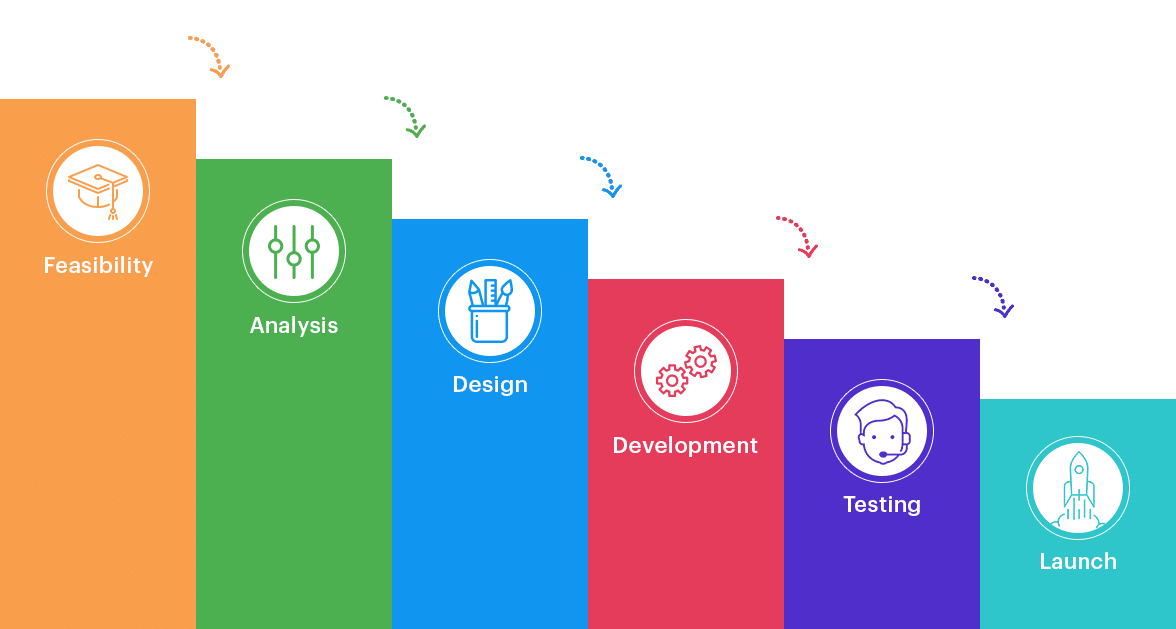 On Demand Products For Other Industry
Having worked for innumerable customers in branding, we have gained the skill of customizing app as per the needs of their business. Be it a Logistic company or an online food delivery company, we expertise in crafting app solutions for every industry we come across.
Client Reviews
95% of satisfied clients have appreciated our work and recommended us to other clients.
Read All Reviews
Mohammed Kriez
XongoLab is one of the professional mobile app development companies that we have dealt with!

Julius Kyazze
The team got to understand both my app requirements and always made an effort to deliver as requested.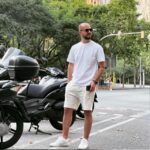 Evi Dedja
I am very impressed by the way the team at XongoLab work. They help build your ideas and turn them into reality.

Richard Ling
Commitment to deliver regardless of the amount of time needed to completed the tasks.

Paola Baquero
They have a very complete team, where they attended each of my requirements and offered different solutions.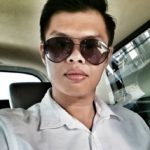 Andrew Yuen
They never fail me on all of our request and always complete the task according to time line.

Jason Cowles
I've worked with XongoLab on several initiatives. They consistently deliver a quality product on time, on budget.

Akshay Sewani
If you are looking to build mobile or web applications, just get in touch with these guys and leave the rest to them.

Gourab Mukherjee
Extremely Reliable and a Hardworking team and good value for money! The culture of the team is extremely reliable.

Kristin County
Happy to have had XongoLab help our startup in this early stage. They have really been a partner for us!

Faisal Al-Salem
Understand any requests even if we don't give a clear brief Very flexible team

Dominic Phan
XongoLab's team was very professional and quick to respond to queries and delivered before the agreed date.
Blogs
We light the lamp of knowledge by spreading it. Sharing the knowledge we gain helps us enter deep insights and make meaningful transformations in the world around us. Look how we contribute towards a technologically better world.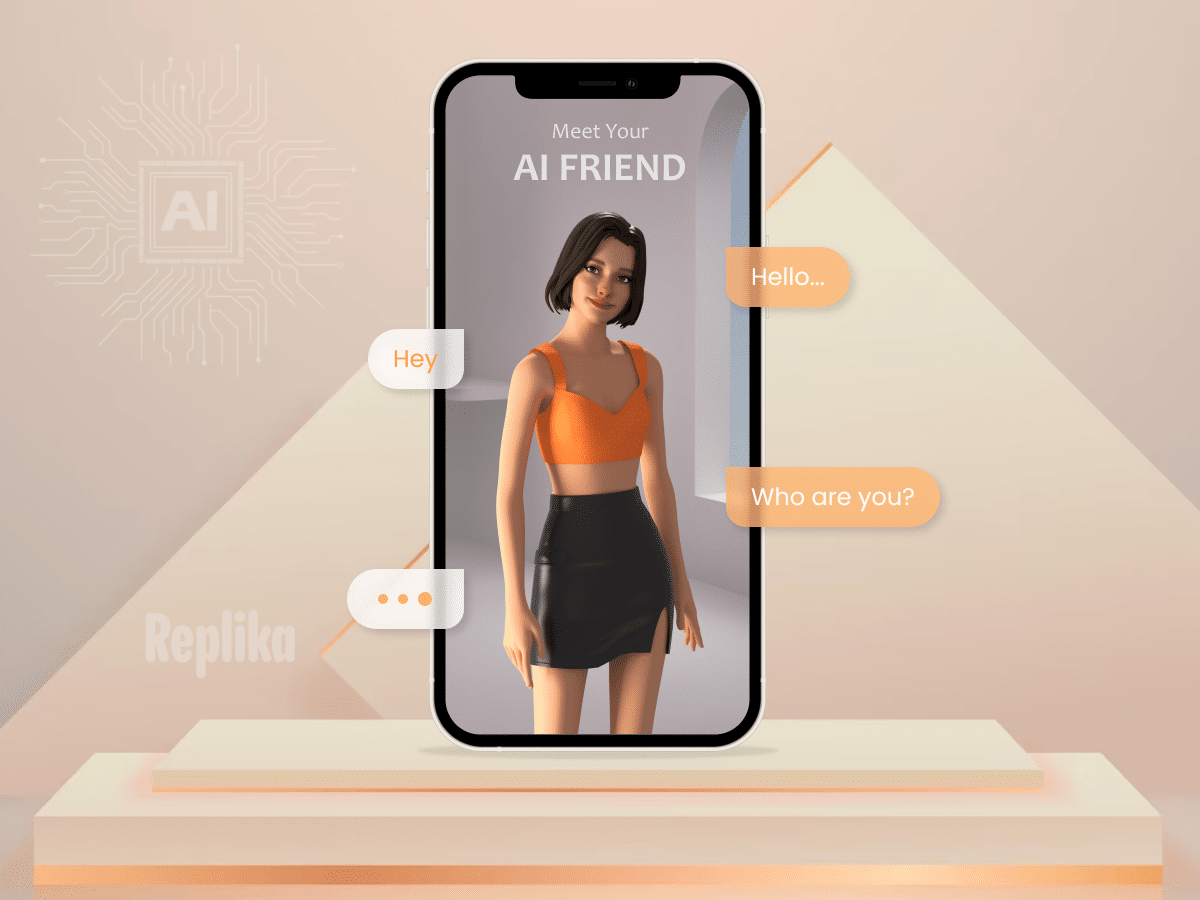 A Detailed Guide to Building an AI-based Chatbot App Like Replika
Artificial intelligence links progress and those seeking personal growth. Chatbots have emerged as a popular tool for engaging...
Continue Reading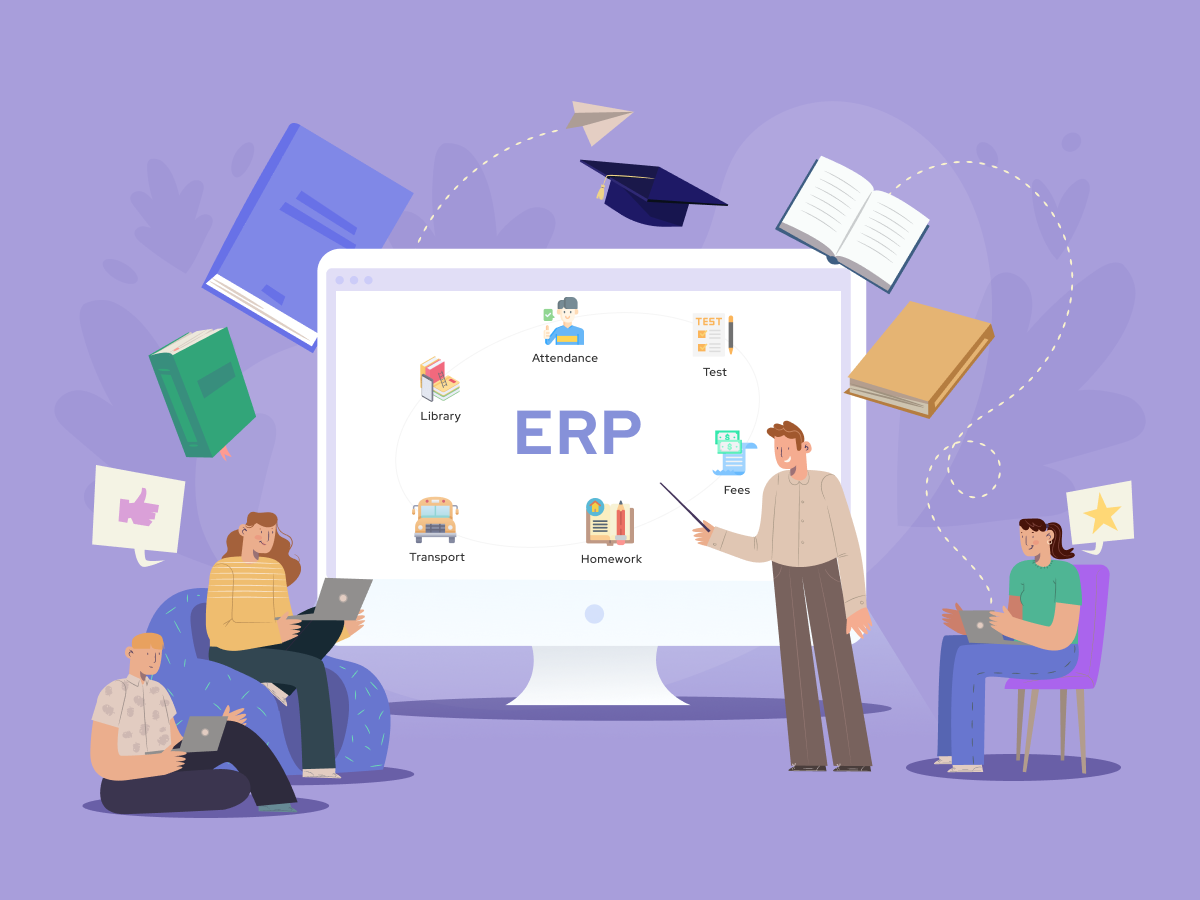 How Much Does School Management Software ERP Cost?
Technology is vital in transforming various sectors and applications, and school administration is no exception. Ongoing digitalization brings...
Continue Reading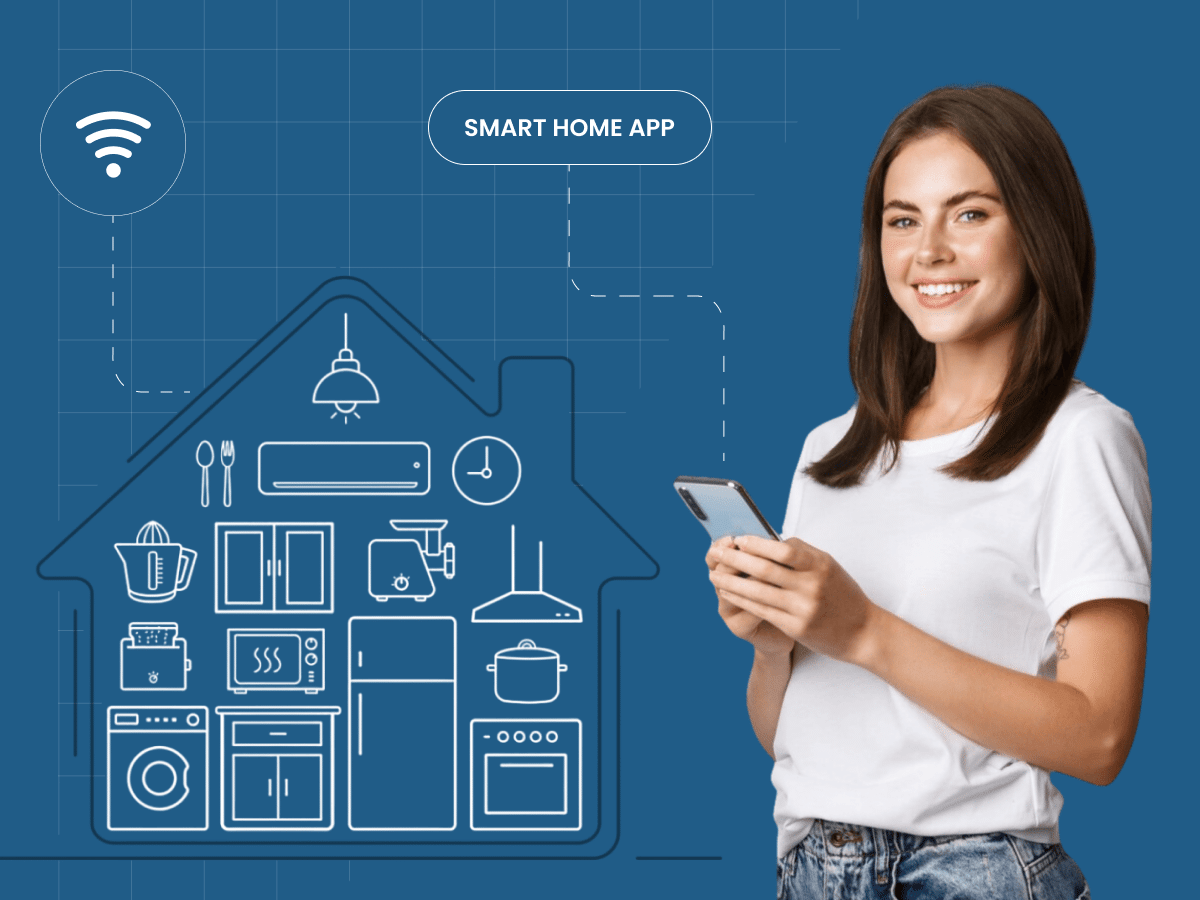 Ultimate Guide to Developing a Smart Home Automation App
This constantly evolving digital era is witnessing remarkable transformations since our parents first purchased our house. Each passing...
Continue Reading
Hire Dedicated Developers
With our hire model service, you will be able to hire a specific developer, who has experience in your business niche to work exclusively on your project.
Part-time Hiring
Full-time Hiring
Hourly Hiring
Hire Developer