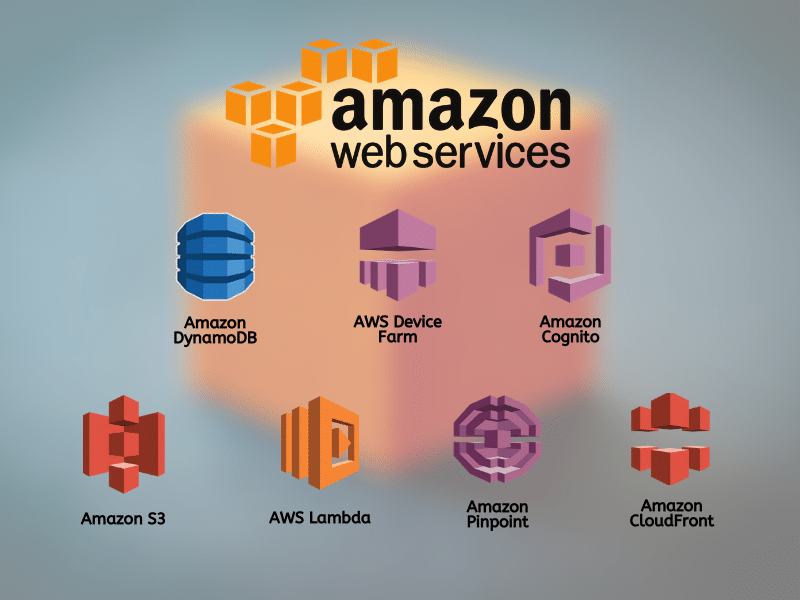 Ankit Patel

November 22, 2019

5 min read
Security, storage, global infrastructure, developer and management tools, application services, support and integration with pre-existing infrastructure are some of the basic requirements that must be present in every user-friendly, stable and robust mobile application. Earlier, mobile app development companies used to establish a technology infrastructure that provided all these requirements either by accumulating third-party services or by creating all of them right from scratch.
However, developing all these necessities from scratch demanded a huge investment in resources, manpower, and yes money too. On the other hand, accumulating and integrating third-party services with the existing systems raised questions about maintainability, security and reliability.
Single cloud platform could be the actual solution to the above-mentioned complexities that could satisfy every basic requirement stated above. Now the questions are does that platform actually exist? Yes, it does and it is none other than Amazon Web Services. Amazon Web Services give you every facility that is required for developing and deploying best in class mobile applications.
A highly secure and robust cloud computing solution is essential for mobile tech developers, founders, and start-ups and AWS Services is the best solution that one could ever have. Amazon has provided this platform that permits you to create and launch native applications via the cloud.
Amazon Web Services is at present the champion in the cloud services platform all over the world and has 100+ AWS services including almost 19 categories. Below is an insight on 7 AWS services for amplifying your upcoming mobile application development project with AWS.
1. Amazon DynamoDB
Amazon DynamoDB can be defined as a fully- managed, durable database, Multimaster and multi-region NoSQL database service offering calculated and accelerated performance with utmost scalability. It also permits you to amass and retrieve a huge volumes of data as well as serve every level of traffic as per the demand.
Being extremely fast, irrespective of the scale, this database service provides steady and predictable latency with flawless scalability. You can as per your requirement scale the capacity of your tables up or down without performance degradation or downtime.
With DynamoDB you can offload your managerial burdens of managing and scaling a scattered database and need not worry about, replication, hardware provisioning, setup and data configuration, cluster scaling or software patching. It provides on-demand backup facility and is also a perfect choice for web, mobile, IoT, gaming and various other applications.
2. AWS Device Farm
This is a mobile application testing service that lets the developer test your Web, Android and iOS applications against actual mobile gadgets in the cloud so that it would appear as if an actual user is using those applications with real interactions, gestures and swiping. The developer can see video, logs, performance data and screenshots of your application so that he can locate the actual problem and fix it.
In two different ways AWS Device Farm can be used :
Remote Access: When you select any particular device on the basis of the OS version, make and model, the browser will display your selected device. In the cloud the developers interact with the chosen device for cloning issues and testing new functionality.

Automated Testing: For utilizing its functionalities, you need to first choose the type of app – native, web or hybrid app. The devices are then accessed by the developers directly using the local host machines that they have for identifying performance issues and bugs.
3. Amazon Cognito
Amazon Cognito is a synchronization service permitting you to build for your app users secure and unique identities. This AWS enables secure application authentication, permitting developers to effortlessly add features for users like sign-up, sign-in as well as access control to the mobile and web apps. This service is attuned with websites that involve sign-ins like Google, Facebook, Amazon, etc.
Amazon Cognito permits you to sync data across the device of a user in order to deliver them consistent app experience even when they switch from one device to another. Even when the device of a user is offline, this service permits your apps to automatically perform data synchronization when the user turns his device online.
With this AWS, you can pay full attention on creating seamless app experiences rather than worrying about creating, scaling and securing solution for handling user management, confirmation, and synchronization across various devices and platforms.
4. Amazon S3
Amazon S3 is an object storage service offering best-in-class scalability, security, data availability and performance, which implies that customers of any size and industry can make use of it for storing and protecting any amount and size of data for various use cases, like mobile applications, websites, backup & restore, enterprise application, and IoT devices. It provides user-friendly management features that allow you to manage your data and organize sensitive access controls for meeting your specific requirements. This AWS service has been designed with for 99.999999999% durability and robust security and has various storage classes to store innumerable application data for companies worldwide.
5. AWS Lambda
AWS Lambda lets you run code seamlessly with significant events without provisioning and managing servers. Simply upload your codes and AWS Lambda will take care of the scalability and other related issues. Once you upload, the code (known as Lambda function), also starts functioning with the related configuration information that includes function name as well as resource equipment. You can also set such functions that would automatically run the code whenever a certain event happens.
With AWS Lambda, you can create customized back-end so that you can make changes or updates easily, which will not drain too much of the battery of the user's phone and also trigger backend apps when demanded. The most significant part of this service is that you don't have to develop additional frameworks, bring in more tools and learn any new programming language. In addition to this, you pay only for the computing time that you have used and need not pay when your Lambda function is not functioning.
Your code is run by it in highly accessible eco-system and performs functions like operating system and server maintenance, automatic scaling, capacity provisioning, security patch and code deployment, and monitoring of code and its logging.
6. Amazon Pinpoint
With Amazon Pinpoint you can easily send targeted promotional messages via multiple channels for steering user engagement towards your mobile apps. This service helps you to understand the behavior of your app user, guides which user you should target, decide which targeted messages to transmit, schedule the best message delivery time, and track your campaign's results.
A few targeted promotions used for reaching and engaging with your users are customer retention promotions, promotional alerts, and transactional messages include confirmation of order and reset password messages.
7. Amazon CloudFront
Amazon CloudFront is a universal content delivery network (CDN) service securely delivering data, APIs, applications and videos to customers worldwide speedily with a very low latency. It is integrated with both your physical locations connected directly to the global infrastructure of AWS and other Amazon Web Services. It functions seamlessly with other services like Amazon S3, Amazon EC2, Lambda@Edge and AWS Shield for DDoS mitigation.
You can start CDN in minutes by making use of the same Amazon Web Services tools with which you are very familiar with – AWS Management Console, CLIs, SDKs, APIs and AWS CloudFormation. While using CloudFront, neither you have to pay any upfront fees nor have you to get into long-term contracts. Simply, you have to pay only for the services that you are going to use in future.
Wrapping Up
AWS services is a very big blessing for enterprises as they can respond immediately to changing requirements of businesses and never pause or halt when there is a high demand. Right from networking to storage options, computing power and databases, AWS Services offer innumerable services related to cloud computing through which you can improve your productivity and scale the infrastructure services as per your business requirements.
You may also like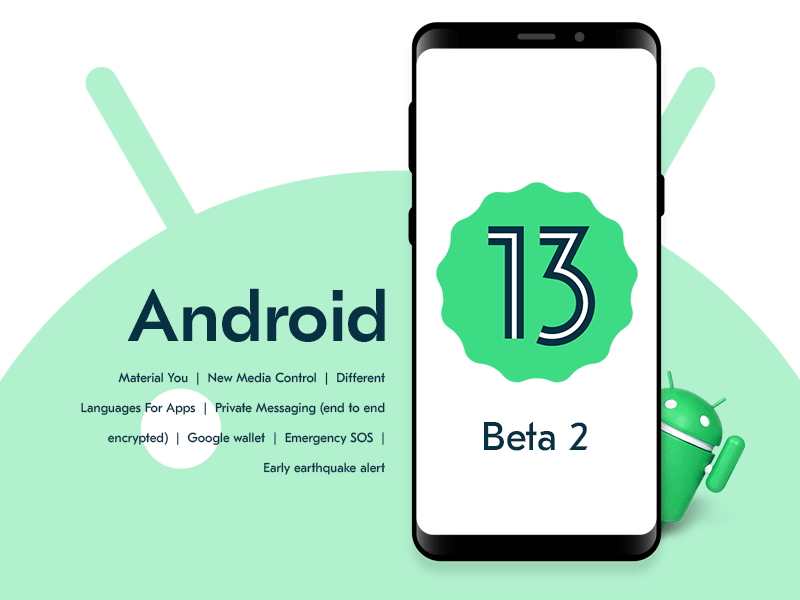 Android 13 Beta 2 Launch – What This Means for Android App Developers
Ankit Patel
Google wrapped up its annual I/O conference with a bang and some cool announcements for the developers and users! The Android 13 Beta 2 is one in particular. Reading the… Read More