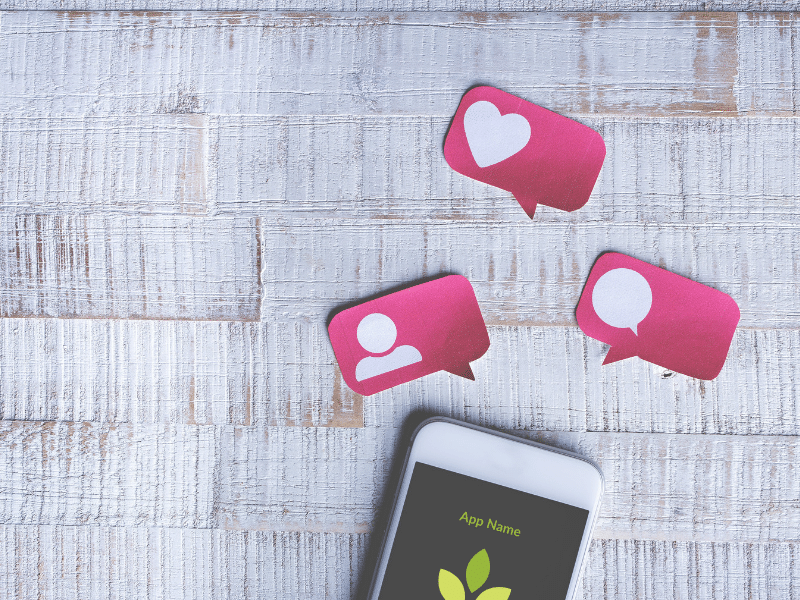 Ankit Patel

May 25, 2019

4 min read
In Romeo and Juliet, William Shakespeare said, "What's in a name? that which we call a rose by any other name would smell as sweet."
To this L.M. Montgomery replied in Anne of Green Gables, "I read in a book once that a rose by any other name would smell as sweet, but I've never been able to believe it. I don't believe a rose WOULD be as nice if it was called a thistle or a skunk cabbage."
I concur with what Montogomery stated about names. I truly believe that name is everything and depicts an important part of a person's or a thing's personality. Name creates the first image of a specific thing in our minds.
1. Name of a Mobile App- How Important It is!
When it comes to apps, the NAME of your mobile app is the first introduction of your app to the world. It gives the users a peep into your app without uttering much. No matter how great your app is and the functions it does; if the name is not attractive or appealing enough, there's less chance that your app will gain popularity in the App Store or PlayStore. A dumb app name only dooms your app. This is why it's crucial to arrive at a creative name of your app. The amount of patience and energy you invested in building your superb app should get rewarded with an alluring app name which sets new records of success.
Choosing the right name of your mobile app is the first and foremost strategy you can apply to make your app popular. It is way of empowering your app marketing campaign even before the app is out. It is like creating a brand name for your app. It's that single word which refers to the entire functionality which your app has to offer.
2. The Right Name – The Road to Eminence
It may seem easy for many to name an app. However, for me it's the most daunting task ever; a task more difficult than building the entire app. Believe me, it isn't easy!
To make things, simpler I have come up with some points which you may like to go through before arriving at a name for your app. Let's take a look at some of the app naming protocols.
• Consider the relevant store regulations before deciding app name. The rules keep changing with time. So, just before naming your app you may want to take a look at them to know about character limit.
• App name should be succinct and simple. It's not necessary to reach the character limit set by the store. Choose a name that packs up the functionality and speaks a lot in less words. If it doesn't hint at all functionalities, it should at least hint at the basic functionality and should be clear to the user.
• SEO takes the front seat and drives the process of app naming. You cannot ignore its importance in this IT world ruled by search engines. Optimizing your app name by making it keyword rich is a sure-fire way to success. Use the right keywords which are applicable to your business niche. Most of the iOS apps are successful because they have been App Store search engine friendly.
• Choose an exclusive brand name for your app. Use "NameCheck" to know if an app name already exists.
3. How to Choose an Attention Grabbing Name for Your App?
Before proceeding to know the ways through which you can choose a really stunning name for your app, let's consider a health app as an example. Let's presume that we are going to name a health app or an app that simply improves the health of users.
• Ignite the Creative Fire :
Rev up your creative nerves to come up with a head-turning name that simplistically expresses your app's basic functionality. It's said that in the morning as the vibrations of the environment are too high; you can think of something creative during that time. It's the time when your mind is truly silent and away from ruckus of routine life. Getting up early for a day to contemplate over your app name can reward you with an app name that distinguishes you from the crowd.
Taking the example of our health app, we can go for 'PrimeHealth', or 'HealthPilot'.
• Go Unique :
Give a totally new name to your app; don't go for something just because it is already famous on the store. Don't even try to look like it! Let your app represent its unique identity. By choosing a special name for your app, you can prevent your app from getting squeezed into the app crowd. Make your app visible with a name that astounds and makes head turn instead of sounding mediocre.
Using an overused, already popular, or confusing name for your app will only do damage to your app and decrease its chances to gain success even if it is packed with best functionalities. Well, can you think of a unique name for my app? Well, I would choose, 'FitnessRocks' or probably, 'BeingFit'.
• Study the Trends :
People tend to go for something trendy even if it's about downloading the app. Study the latest trends which have been gaining momentum off-late. It's futile to adopt a trend which 100 apps have already followed or adopted. Go with something which has recently started and will gain popularity in near future. Admittedly, you should choose a trend relevant to your niche.
For instance, when there was a trend of placing 'i' when iPhones and iPads rose to popularity, every app was named with an 'i' as the prefix. iTeach, iHelp, iCare, iStudy, etc. These are just examples. In our case it would be iHealth.
If 'Fy' was beginning to catch an upward slope on the trending charts, I would certainly name my app as healthifylife or healthifyself.
Finally, when you close your eyes and voice out your app name, what images does it present in your mind? Does it bring forth images of functionalities your app offers? You are at the right app name.
All in all, arriving at an app name that not only leaves a lasting impression on the minds of users but is also unique and SEO-friendly is not a cake-walk.
You may also like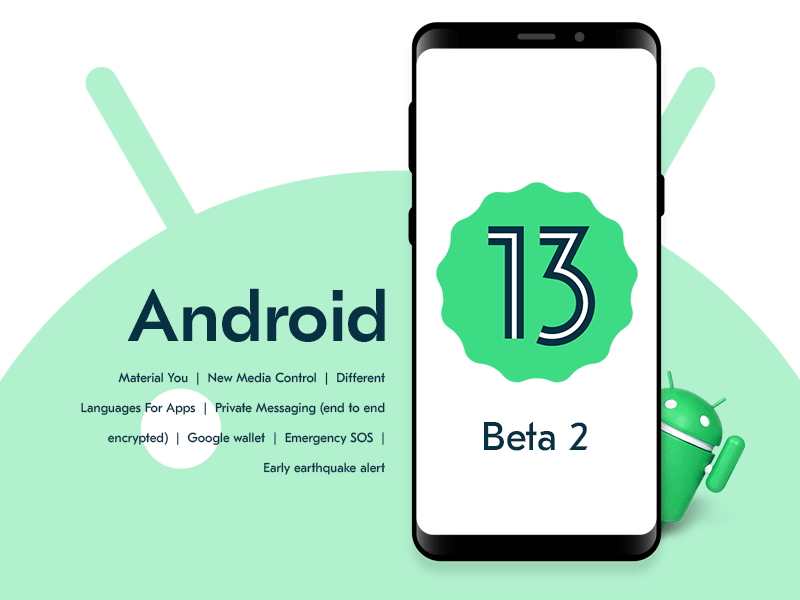 Android 13 Beta 2 Launch – What This Means for Android App Developers
Ankit Patel
Google wrapped up its annual I/O conference with a bang and some cool announcements for the developers and users! The Android 13 Beta 2 is one in particular. Reading the… Read More