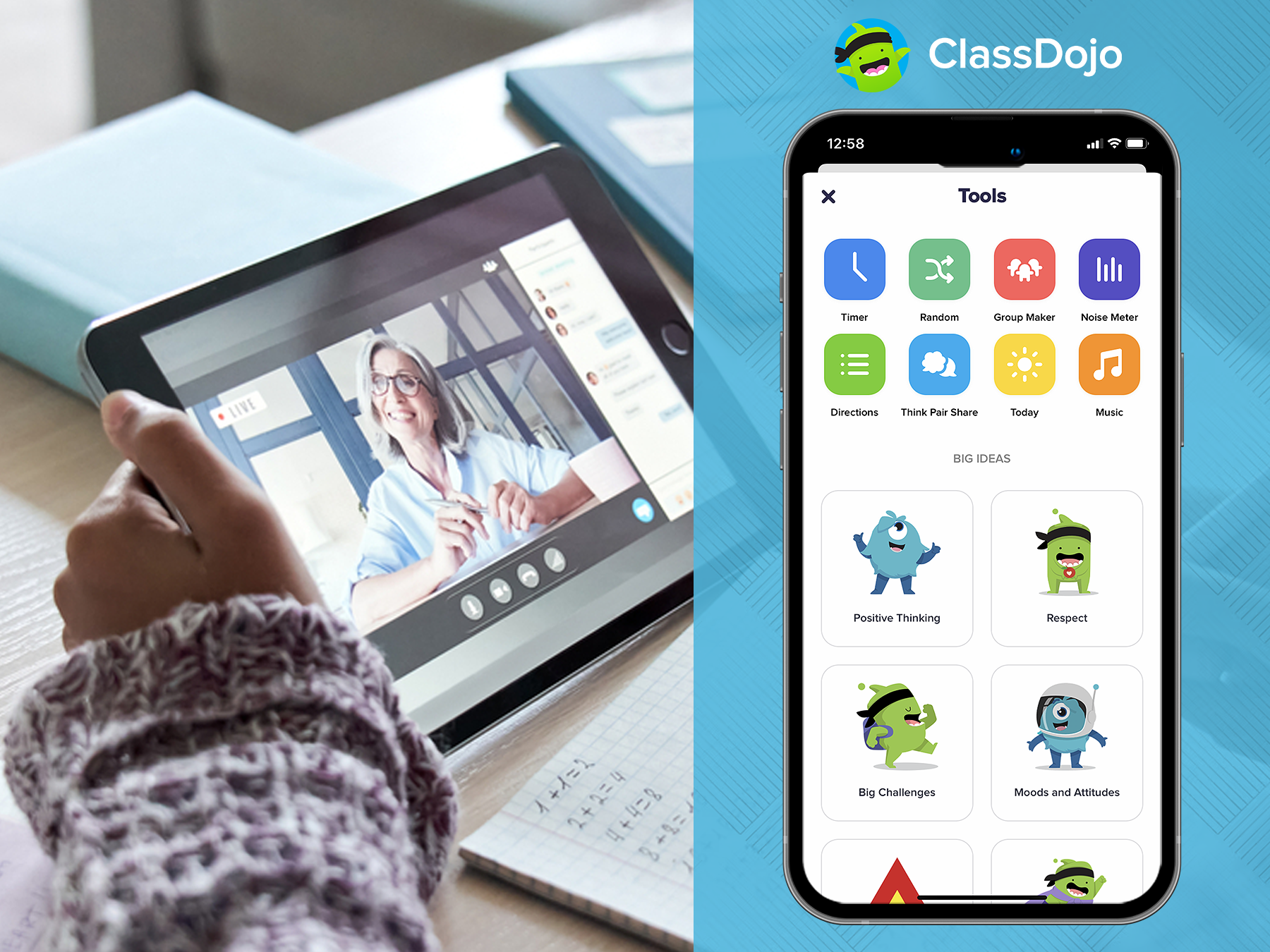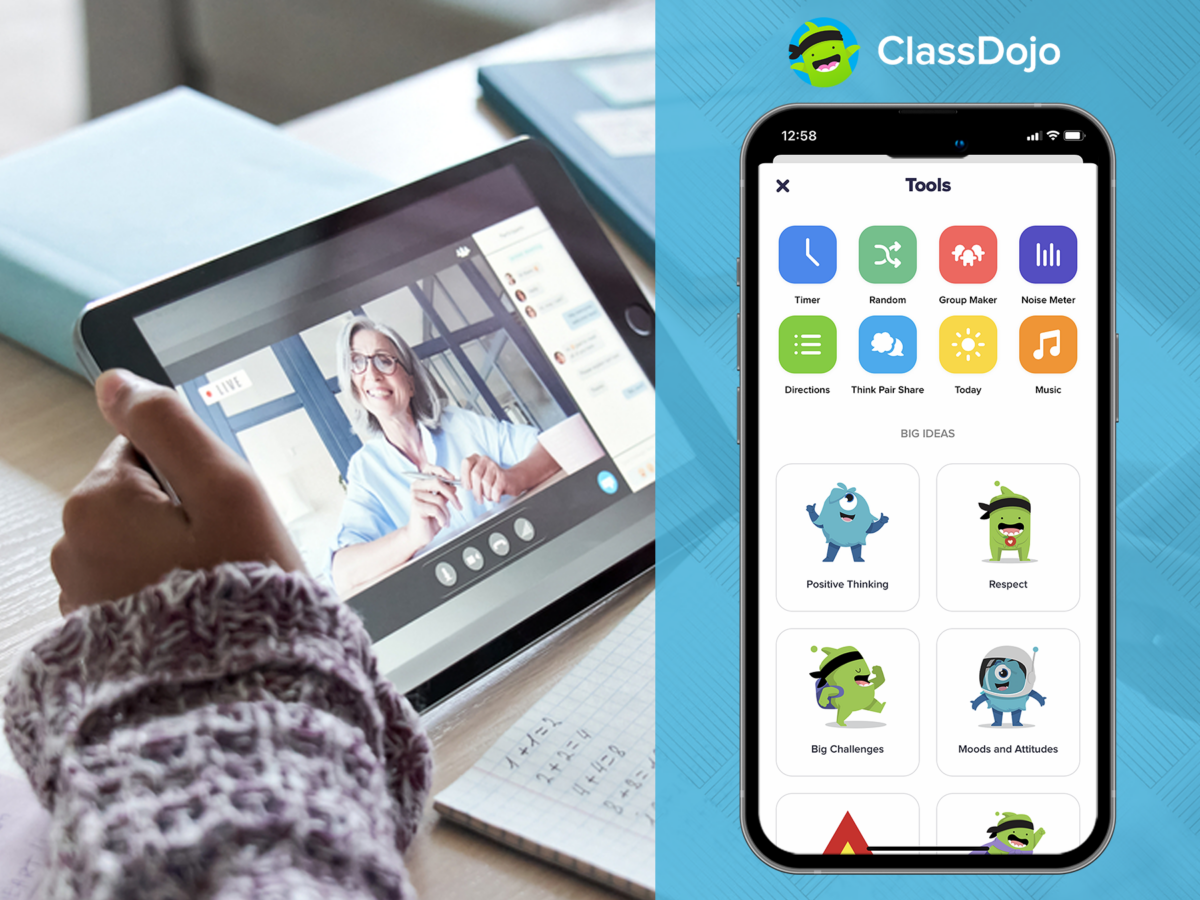 Ankit Patel

February 24, 2023

5 min read
With every major sector and service going digital; it comes as no surprise that even an industry as diverse as education would also observe their digitization taking place.
The inception of the eLearning platform has aided learners to connect with their educators and fellow peers. It has alternatively also given them the assistance to share knowledge. They have equally aided teachers and parents in their different tasks. This includes making learning fun, followed by helping in tracking child progress.
There have been many applications that have been instrumental in making these aspects achievable. One among them is the ClassDojo app. The app came into creation in 2011 and since after has earned a name as one that helps educators and parents to collaborate and streamline the social, cognitive, and emotional intelligence skills of learners.
Pre-loaded with a wide variety of features helps in accomplishing transparency and interaction in the way learning is done.
Thanks to these factors, the ClassDojo – a classroom communication app has become a source of inspiration for new education startups in their quest and pursuit to create an app on similar lines.
You must be wondering now, what helps the app to stand out in comparison to other classroom apps for teachers and parents present in the market? Why is a classroom communication app so popular nowadays? What goes into developing these apps? Lastly, what is the app development cost? We have the answers covered here in the article.
ClassDojo App: A Glance
Learners are always on the pry for new ways to learn their lessons. This includes receiving an interactive and engaging experience while studying so that they can cover their materials easily. These areas are made achievable through the ClassDojo app.
The app was launched in 2011 to support learners gain knowledge through visuals shared by educators. This is followed by providing flexibility to send messages and share stories.
It also helps parents receive updates about their wards, and the different activities they perform, and monitor their performance.
Facts & Figures Showing Worth Investing in Developing App Like ClassDojo
Have a look at these amazing facts and figures about the eLearning platform – ClassDojo app to get a glance at the nature of its popularity.
Take a peek now at the graphs to observe the monthly number of ClassDojo app downloads in Poland, and the UK, respectively.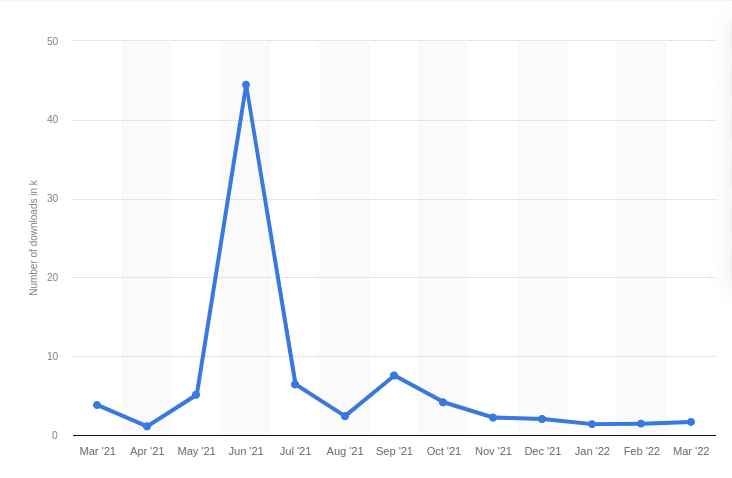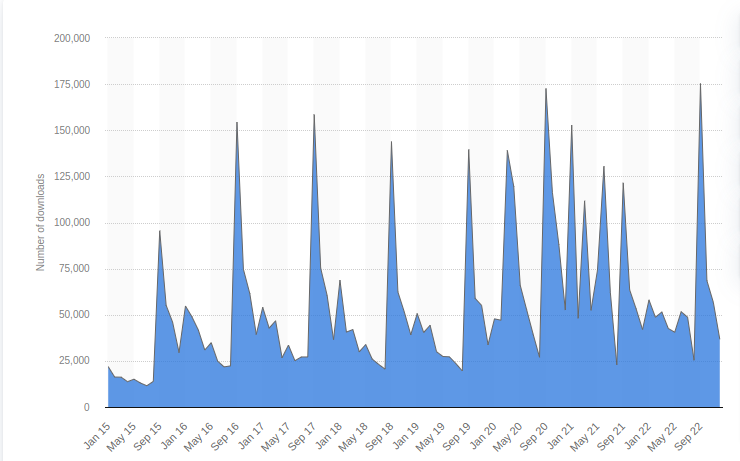 Image source: statista.com
Reasons Why ClassDojo App is Popular
Through these amazing stats, we have been able to observe the growing popularity of the ClassDojo app. It is however vital to also understand the factors responsible for this.
Ensures the educator can perform classroom management smoothly and comfortably.
Helps teachers set classes and provide reviews to learners for their behavior in the class.
Creates an interactive learning experience for learners as a result of the use of visuals.
Enables a smooth line of communication between parent and educator to help the former know about their child's progress.
What is the Revenue Model for ClassDojo?
ClassDojo app integrates these revenue models so that it can capture maximum profits.
Subscription plan – ClassDojo Plus where parents and educators purchasing the plan can avail of more services through it.
Advertisement fees – Using the pay-per-click method, when customer click on the ad, the business generates profits.
Features of a Classroom Communication App like ClassDojo
ClassDojo has three main segments- educators (teachers), learners (students), and parents. Each of them has its respective apps with these features.
| | | | |
| --- | --- | --- | --- |
| Students | Parents | Teachers | Admin Panel |
| Login/Signup | Login/Signup | Login/Signup | Login/Signup |
| Scan QR code or enter code | Invite another parent | Add a new class | Seamless dashboard |
| View learning progress | Create a profile | Add students/groups | Manage students/parents/teachers |
| View your points | In-app chat | Push notifications | Manage videos |
| Tasks assigned | Reports | Manage students | Manage resources |
| Tasks completed | Spread the word | Manage parents | Manage journals |
| Track reports | Push notifications | Manage rewards | Send notifications |
| Upload photos or videos | Group Chat | Group Chat | Support chat |
Steps to Develop a Classroom Communication App like ClassDojo
To ensure your budget remains in check during education app development to build a platform like ClassDojo; focus on implementing the right set of strategies.
Know the app operations to bring the different segments like teachers, parents, and learners under a single umbrella.
Integrate the best set of features into your eLearning platform upon strong research alongside ideating an app design strategy to ensure maximum user engagement to take place.
Use technologies that have been around for a long duration during classroom communication app development to allow classroom communication and collaboration to take place conveniently.
Get the ClassDojo clone app advantage to achieve scalability and growth without any difficulty.
Benefits of the ClassDojo Clone App
The ClassDojo clone is an easy-to-modify and customize eLearning platform built for education startups. Being easy-to-update, and white-labeled, it assists business owners to customize solutions based on their requirements, as well as their customers so they achieve scalability in a short period.
Points to Remember before Purchasing ClassDojo Clone
When you empower your education venture with the ClassDojo clone app; remember there are many such solutions present in the market. Therefore ensure these components are present.
Observe its white-label nature to ensure you are the sole owner of the platform.
Take a peek at its customizable nature to know if you can easily make modifications.
Look for hidden costs if any when you are purchasing the solution and try to keep clarity in this aspect before buying it so your budget is within the limit.

What is the Cost to Develop an App like ClassDojo?
We have discussed the factors that have contributed to a classroom communication app like ClassDojo acquiring such a lot of popularity in the first place. Through the different features present in the eLearning platform, it has acquired a lot of popularity among education startups.
It has given them added encouragement to embark on the journey of ClassDojo-like app development on similar lines.
Here, apart from being focused on steps, it is equally relevant to keep the mind focused on the budget. When calculating the budget; it is to be noted that some areas ultimately affect it, such as:
The platform – Android and iOS are two major platforms where you can launch your app like ClassDojo. The platform choice is to be done wisely so you do not exhume too much cost.
App complexity – App complexity is another major determinant that goes into play when determining the budget for education app development.
Features – Features and their relevance are extremely crucial in giving an estimate of the budget to be allocated.
Technologies – You need to use the latest technologies to ensure your application works seamlessly so that the development cost does not go up in the future.
Security – You need to keep the app secure and safe at all times; keeping it bereft of any data breaches so you do not have to spend more for this.
Once you have checked all these aspects, you can be sure your cost will remain within limits. However, if we have to provide you with a rough figure to build an app like ClassDojo; it will be around $30,000 to $40,000.
Get a Competitive Edge for Your Education Startup with Us
ClassDojo generated $125 million profits in 2022. These revenues have become easy to achieve courtesy of it being exceptionally popular among educators, learners, and parents. Due to the platform containing the most unique set of features within, and having extremely easy operations; it has attracted the attention of education startups and encouraged them on the journey of classroom communication app development. If you are on the quest for accomplishing this, connect with us today.
You may also like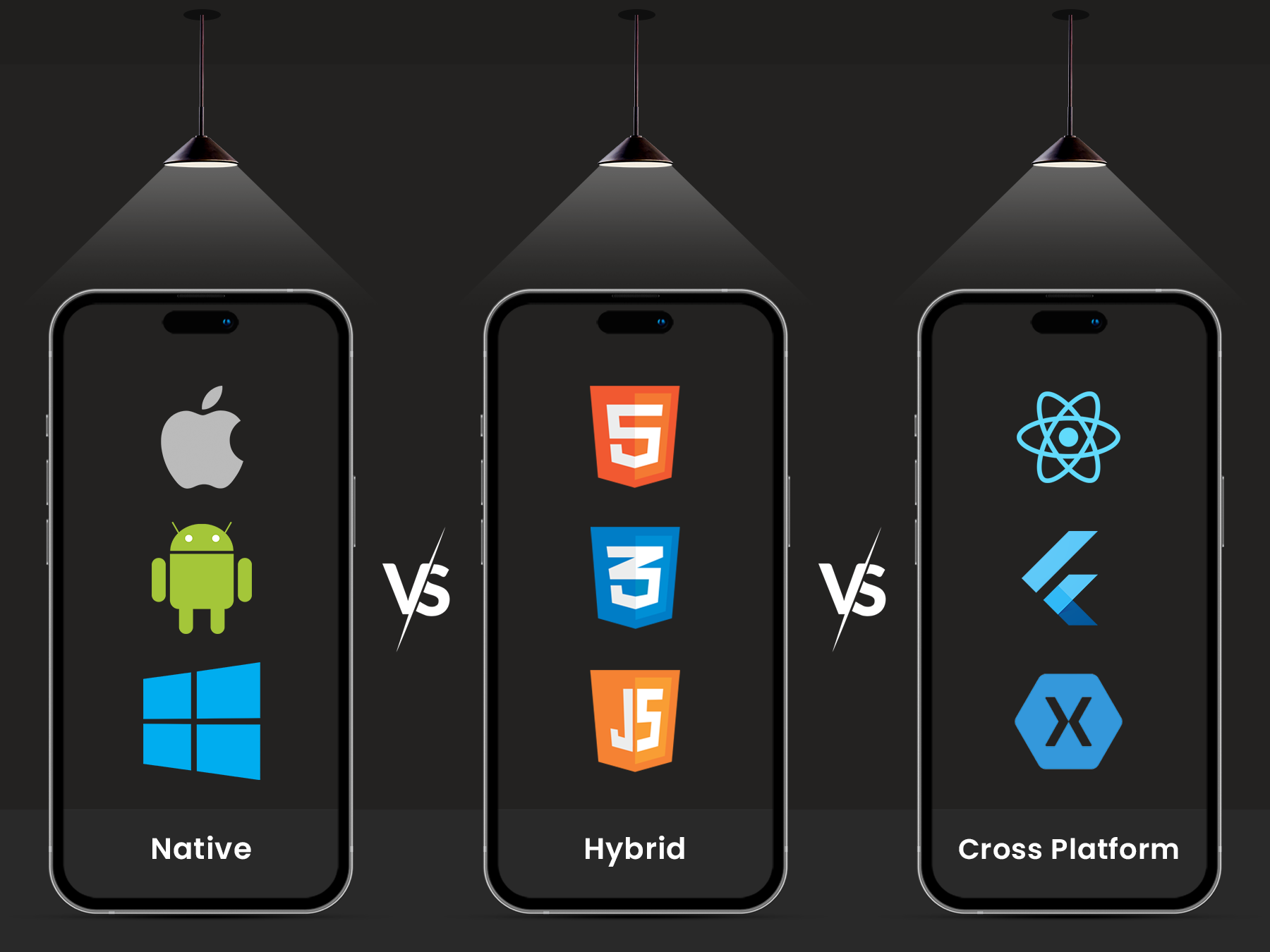 Native vs Hybrid vs Cross Platform: Choose Best for App Development
Ankit Patel
Technology has brought about a major shift in the way businesses operate. It becomes quite imperative for them to make their presence felt. This in turn makes it critical for… Read More