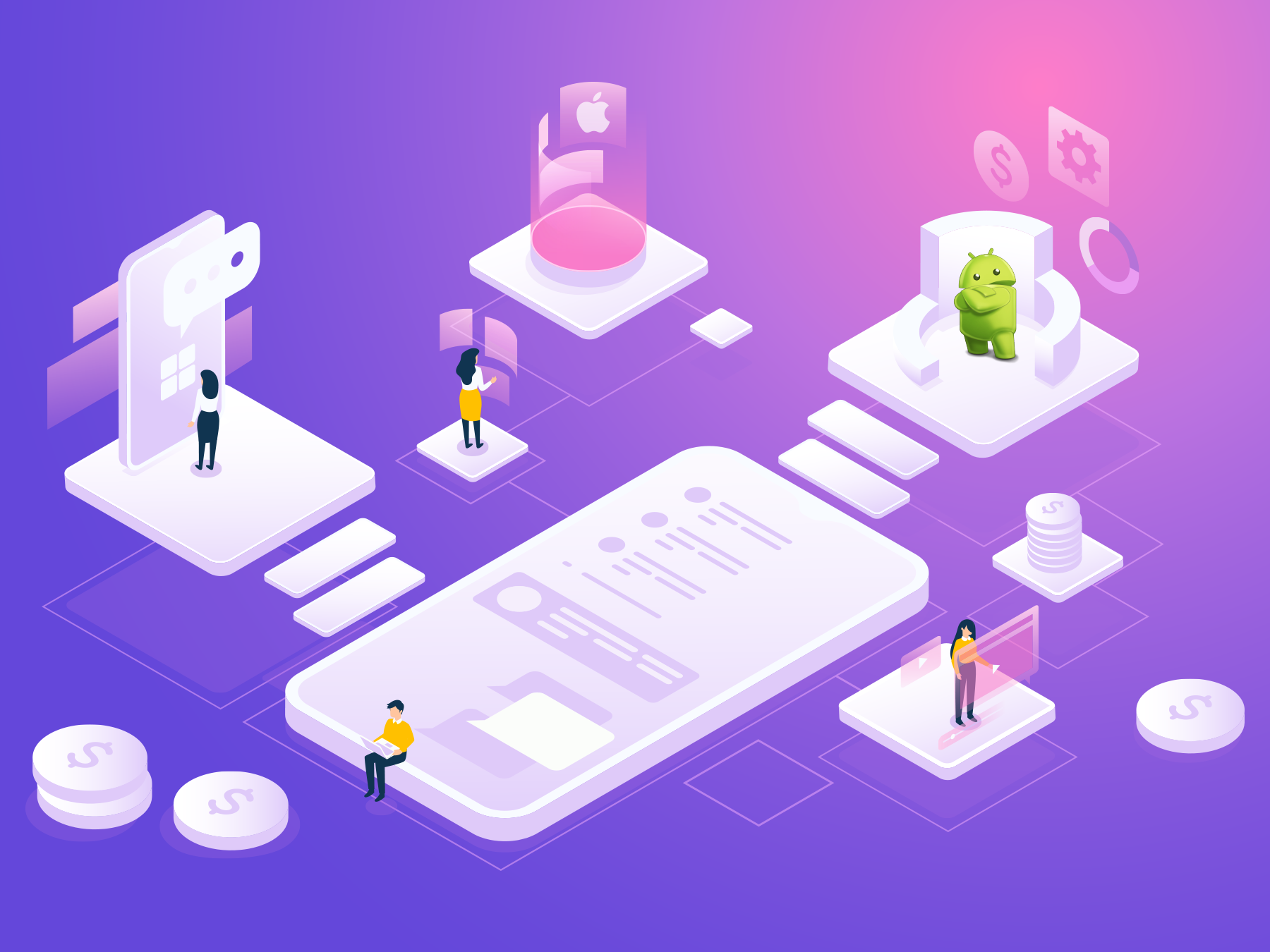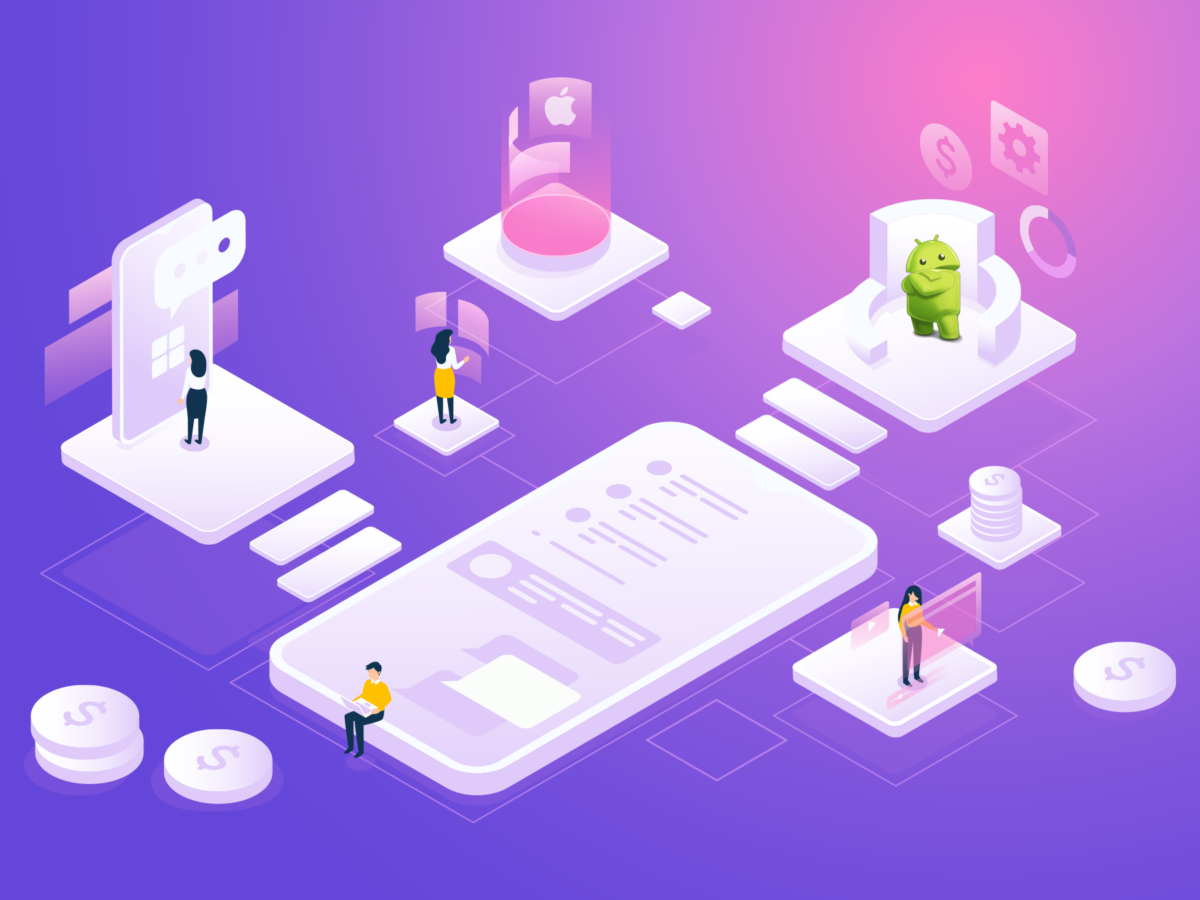 Ankit Patel

October 21, 2022

6 min read
Want to know the cost to build an app? It is important to remember formulating a figure is not an easy task. There are a wide array of factors that go into determining the budget for mobile app development services. This includes UI/UX design, the addition of features, whether the project is in-house or outsourced, etc.
However, if we have to give a formative number, the total will be approximately between $40,000 to $150,000.
Looking at the figure, you must be wondering about the factors that allow us to elucidate this aspect. As you read the article you will get educated on this. Side-by-side, you will be enlightened with the strategies to implement to get the estimate. This will streamline your mobile app development journey.
So without further ado; let us begin.
Market Stats for Mobile Apps
To formulate the cost to make an app, it is important to know the market stats first. This helps to gain insight into the solution's popularity.
Check the numbers below to get an idea of this.
These numbers depict the promising future of mobile apps. This elucidates why business setups are making use of this to their advantage.
If you are among them, it must be stated doing so will allow you to boost your visibility. However, you need to keep costs within check during the course.
Areas to Consider for Determining the Cost to Create an App
• Business Model
Based on the target audience, the areas of concern they face, etc. is what goes into determining the way your app will support in addressing them so revenues get boosted.
This means, for getting an idea of cost, quality needs to be given an added level of prominence. This will help you to ideate the overall cost of the project, particularly for the aspect of mobile app development.
• App Development Company Location
The second crucial area that aids to get enlightenment on the cost factor is the location of the app development company you choose. In other words, it involves outsourcing app development.
When you perform this there are two options to choose from:
Nearshore where business associates with someone from their country or a nearby one.
Offshore where it involves working with a company from overseas where the time difference surpasses a good number of time zones.
• App Type
Based on the app kind it becomes easy to gain insight into the cost. There are two main kinds of apps, namely, native and hybrid.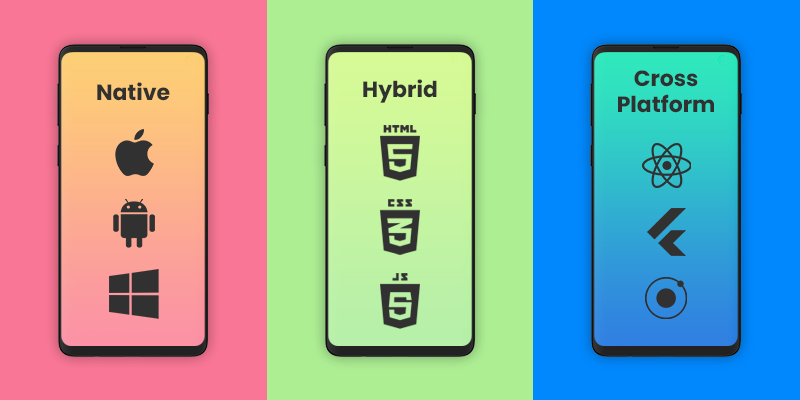 When you build a native app you end up creating the solution for a specific platform- iOS or Android. However, in case you build the solution for both these platforms, the cost automatically goes up.
Hybrid app development where app development takes place intending to be able to work on multiple OS. This ensures that mobile app development cost goes down to a huge extent.
If you are planning to perform cross-platform app development using Flutter, React Native, Ionic, etc., the costs will be considerably less as developers will obtain the flexibility to use a single code on platforms like iOS and Android.
• Android vs iOS
For iOS or Android app development, it is important to state that these two platforms are extremely popular. However, it is a good idea that you develop the application for a single platform to save on finances.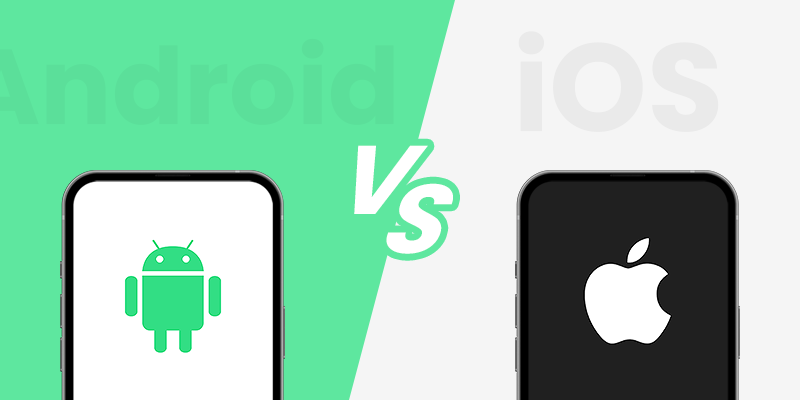 Now you may be having a question, which platform is best among these two?
To ideate this, consider these areas:
Based on them, you can formulate the overall costs for Android or iOS app development and get the estimated cost to make an app or for the latter mentioned platform.
• App Design
Probably one of the most important constituents, the design aspect plays a crucial role in determining the total budget.
Take, for instance, the UX. In case the app is not easy to use, the costs will automatically go up. Similarly, based on the user interface and visual elements, you can get an idea of the budget that you need to keep aside for mobile app development services.
Hence, when you are trying to formulate the cost, place focus on the following design areas to ensure the budget is in check.
Layout
Screen
Colors
Typography
Shapes
Elements
• Features and Functionality
This is another area that assists to formulate the overall budget for app creation and development for an entrepreneurial setup.
Take for instance you keep increasing the number of features, the cost will automatically go up for your business. Particularly if you add advanced elements, the figures may be difficult to predict.
Take for instance the following functionalities.
For user login in case you want users to be reminded of their password, the implementation will take time.
To integrate the payment gateway, the hours will go up based on complexity and customizable nature.
For data encryption based on protection levels, and personal requirements, the development hours will go up.
With an idea of the factors to consider to determine mobile app development cost, let us educate you on the tips that will allow keeping your budget in check during the mobile app development process.
Tips to Remember for Maintaining Mobile App Development Cost
A diverse array of factors can increase mobile app development costs. They include design, features, etc.
Keep some pointers in mind to allow your finances to be within the limit.
Research the target market and competitors and assess their relevance to your business.
Keep app design simple to boost user engagement successfully.
Outsource app development to mobile app development companies overseas by researching them, checking expertise, portfolio, etc.
Get an idea of the estimated cost to build an app in the lines below.
How to Calculate Mobile App Development Cost?
To get a cumulative cost to create an app, keep the formula illustrated in the below-mentioned image.

To know the cost to build an iOS app or Android app development; multiply the entire time for development by the hourly charges.
There are two approaches that a mobile app development company follows to enlighten entrepreneurial setups for the cost to develop an app.
Fixed charges to ascertain entrepreneurial setup is aware of final costs even before they enter the development stage.
Based on hours and time, charges for the development get presented to the business.
Knowing how to calculate mobile app development cost; get an idea of different development stages.
Cost for Different Mobile App Development Stages
When performing mobile app services, keep aware of the different stages encircling the development phase. Let us give you a breakdown of each of these stages.
• For Discovery Stage
The analysis and planning stage gets performed through market research, issues customers face, etc. This will cost around $5000 to $25,000.
• For UI/UX Design
Based on the number of screens and the overall app complexity, the total will be approximately $5000 to $15,000.
For Development Stage
For the purpose of app development, the cost will be between $20,000 to $70,000 and might go above in case of complexity.
Read Also: Top 10 Mobile App Development Tools to Build a Robust App
• For Testing and Deployment
Being inevitable during mobile app development services, testing, quality, and app deployment permit formulating cost. Therefore, for this purpose, the budget will be between $5000 to $10,000. For India, the hourly rate for this is around $7 on hourly basis, whereas in the USA it is $45 on an hourly basis.
Apart from these costs, there are other hidden costs too. This includes purposes such as the ones listed below:
Based on multi-platform support. This is why you should plan for the first version app launch for redevelopment costs to get saved.
3rd party service integration like API, CRM, etc.
For marketing, to save on this, get involved in activities like performing paid ads, email marketing, etc.
Maintenance purposes. This might affect the budget. Hence, connect with a company competent in providing constant support as and when it is deemed necessary.

Wrapping Up
Mobile apps have the profitable prospect of bringing in revenues of $614.40 billion by 2026 globally. This depicts its profitable and lucrative future pertaining to which entrepreneurial setups are channeling its use to the maximum. However, when they set out on the journey to build an app for their business, they ignore the budget area completely. This leads them to spend erroneously on mobile app development services. As it is the age of survival of the fittest, it is a good idea to focus on the cost factor. If you are about to enter into this journey, connect with us today.
We are a reliable mobile app development company who have gained expertise in keeping costs in check during the journey. Thus, when you partner with us, upon understanding your requirements we will side with you to create a solution that is of extremely high quality while ascertaining that during the development phase budget is in check. With transparency being our driving force, we will share the costs to incur during the discussion stage to ensure your budget remains intact. Become part of the change- get the mobile app advantage with your budget within the limit and start boosting profits and returns like never before.
You may also like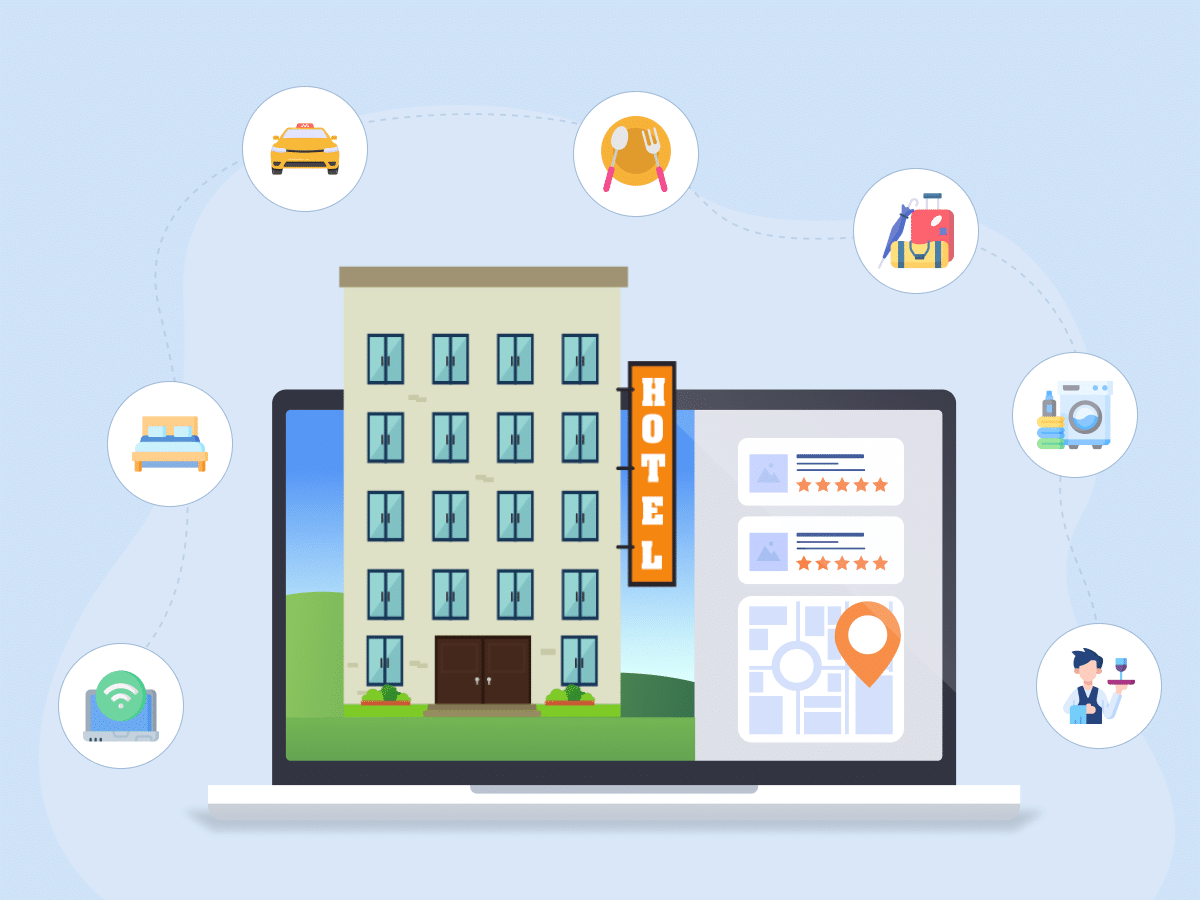 The Ultimate Guide to Hotel Management Software Development
Ankit Patel
Imagine a scenario where the reception area of your hotel is inundated with guests seeking assistance, staff members requesting entries, and other demands. The reception team may find it overwhelming… Read More