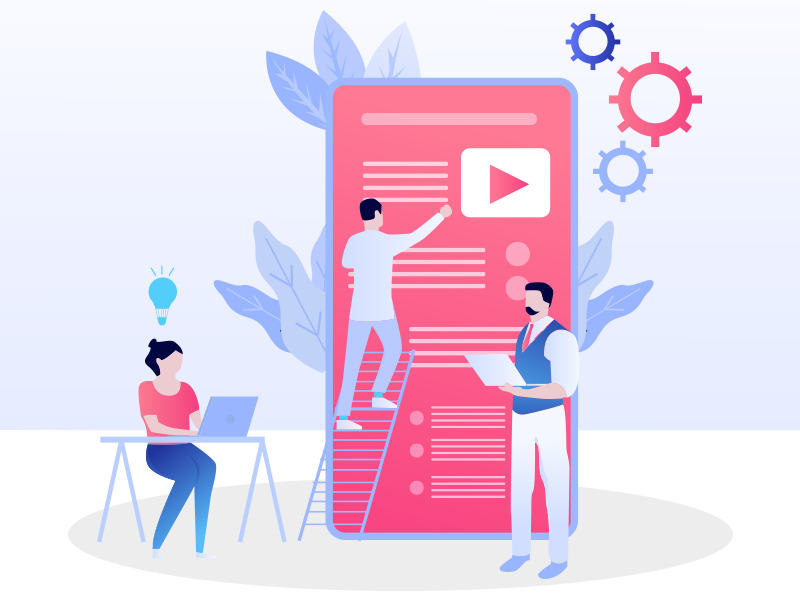 Ankit Patel

February 01, 2022

5 min read
Every business prospers when it is in tune with the changes in the surrounding environment. Technological development has taken over almost every area around us. Be it railways, water, electricity, energy, or any other sector, technology is the most prevailing factor which impacts the way everything functions. Successful businesses always study the trend and make changes accordingly in their way of functioning.
Developing a mobile app for business is the hottest trend nowadays and has transformed a myriad number of businesses worldwide. It has revolutionized the way consumers interact with businesses. Every business wants to create a mobile app so that it can serve as a platform where all the customers can contact for utilizing the products and services. Creating a mobile app is not an option but it is now obligatory if the business wants to survive.
Reasons to build an app for your business
For those businesses who are still not feeling the need for a mobile app, we have listed the top reasons to develop a mobile app for business.
1. Increase sales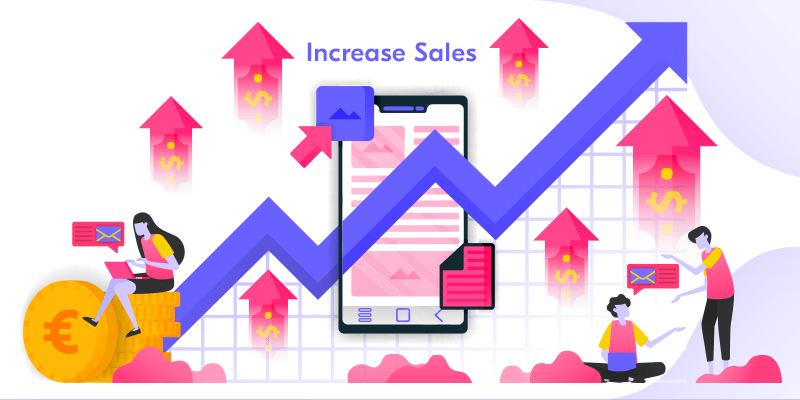 Once you develop an app from scratch for your business, you will notice that your sales figures have shot up. The number of customers using your mobile app will certainly be high because now people are used to the convenience of having everything on their device. This is why it will be profitable for you to build an app for your business. You will also be available to customers who are not located in the same region as yours. A number of successful businesses find that majority of their sales are through the mobile app.
2. Enhance Brand Value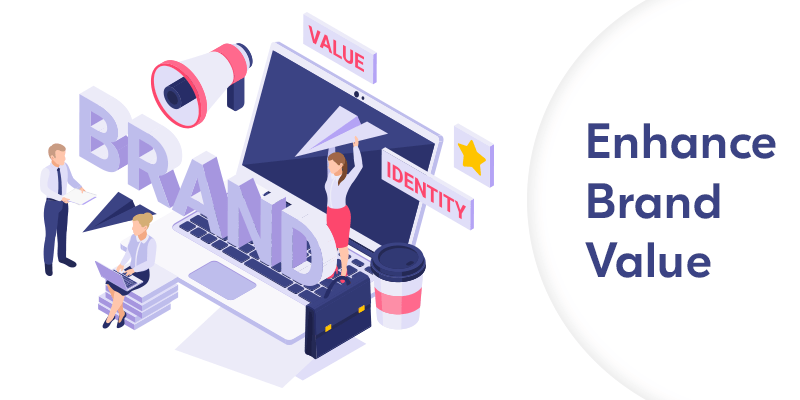 Once you develop iOS app, your name will be added to the legions of businesses who have upgraded themselves as per the changing technology. Your business name will be visible to customers the moment they search it in the PlayStore. Even if you develop Android app, you can gain high visibility. By offering an app to your customers, you offer them value and this increases your brand image.
3. Improved Services/Products
When you create an MVP app, your customers will be able to provide their feedback directly and with ease. This will let you know what your customers feel about your products/services. It will help you make improvements, enhancements, and changes to the existing offerings of your business. This will again lead to an increase in sales and profitability ratio.
4. Marketing Tool
A mobile app serves as an effective marketing tool as it not only increases your visibility but also can be used as a channel to provide deals and discounts to your customers. You can also collect raw data based on the purchases made, user sessions, and behaviors. This data can be utilized for forming your marketing strategies and understanding what exactly your customers want.
5. Be Accessible To Customers Round the Clock
Once you create a mobile app for your customers, you can be quickly accessible to your customers. They just need to tap to call you at any time. They can easily email you directly from their devices. This gives a feeling of being heard. Your customers will trust you more and become more loyal to you with this amazing new technological tool.
Ways to Build a Mobile App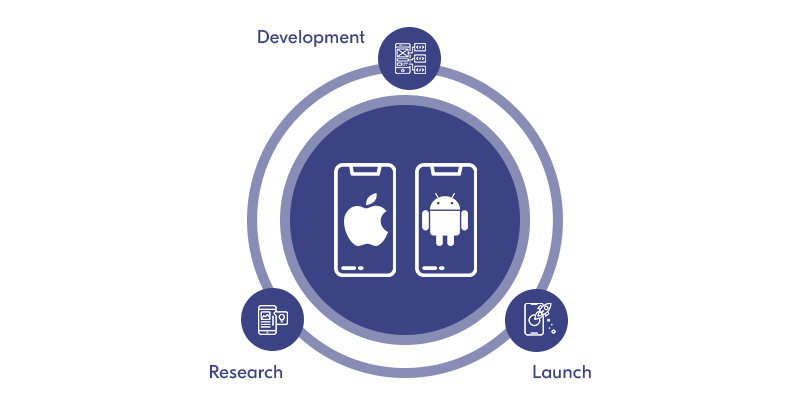 If you are wondering about how to make an app then you need to move ahead with three basic steps.
Research
Development
Launch
Research: You need to first do detailed research on the type of app you need to create. You must know the platform you wish to create an app on. This step involves finding out the type of app you need to create and the platform you wish to create on.
You can create a mobile app on the iOS or Android platform. When it comes to app type, there are two types of apps you can create.
One type of app is created from scratch
Clone app development in which features and functions of a successful app are mimicked.
Development: The next stage you must proceed with is bringing the blueprint of the app into a live one. It involves transforming your dream into reality. This will help you answer your question on how to make an app. There are three routes for accomplishing the mobile app development process.
Create an in-house team of developers
Hire a developer
Contact a mobile app development company to carry out the task.
Launch: The third step involves launching your app on the decided platform so that users can download it and start using it. You can approach the same party who created the app to design a mobile app launch strategy. A strategy for launching is very imperative as it can dictate the success or failure of your mobile app.
Know more: How Do Free Apps Make Money?
Stages of Mobile App Development

We hope most of your queries related to how to build an app must have been answered. However, the most important stage in-app life is the development process. The app goes through six stages to come to life. Let us look at the six stages an application has to go through to become a complete or a live application.
Visualization
In the first stage, you need to create a business model for your application. You need to arrive at the ways in which your app will function and serve your customers. You also need to analyze the competitor apps in the same niche.
Communicate
During the next stage, you need to convey your app requirements to the project manager or the developer to start creating your application. All the aspects of development are discussed during this phase.
UI/UX Design
A first-class user experience highly relies on app design. At this stage, your app is enlivened by UI/UX designers. These specialists create wireframes, prototypes, and final app design. This is one of the most important steps to create a mobile app.
Mobile App Development
Once the above things are ready, the next stage involves creating the actual app. At this stage, you need to create the frontend and backend of your application. It is at this step that the required APIs have integrated into your app.
Testing of the App
During this phase, the app features and functionalities are checked properly to ensure that it is free of any bugs and is working impeccably. It is ensured that the app is fit to be launched in the market.
Launching of the App
The app is then launched in the Play Store or App Store. This depends on whether you develop iOS app or develop Android app.
Know more: How To Submit an iOS App To The App Store
Once your app has been launched, you need to create an app marketing strategy because this will ensure that your app is a huge success. If marketing efforts are genuine and effective, your app will surely have huge downloads. The time you launch your app is very critical. You must plan the timing for the launch of your app so that you can get maximum results. A company with experience both in mobile app development and marketing can help you in launching your app in the most perfect way.
We have covered almost all aspects of how to create an app. However, for those who have additional questions, the following FAQs have been answered.
What is the cost of creating a mobile app for my business?

Arriving at the precise cost of mobile app development is possible only after the list of features and functionalities has been finalized. A number of factors determine the cost of app development. Some of them are mentioned below:
Platform of development- iOS or Android
The complexity of the app
Important features
API integrations
What is the time taken to create a mobile app for business?
Once again, the number of months taken to create your app relies on a number of factors. The more complex an app is the more time taken to build it. Simply put, when you approach a mobile app development company to create a blueprint of your app, they can estimate the time it will take to transform your app into reality.
A mobile app in this era can be the bridge between your business and success. It lets you sustain profitability even during times of crisis such as pandemic. As you have seen above, developing a mobile app for your business can be beneficial in a number of ways. It can transform your business results and enhance your brand value.
Still, have queries? Contact a mobile app development company to solve any of your questions or doubts regarding the development of a mobile application.
You may also like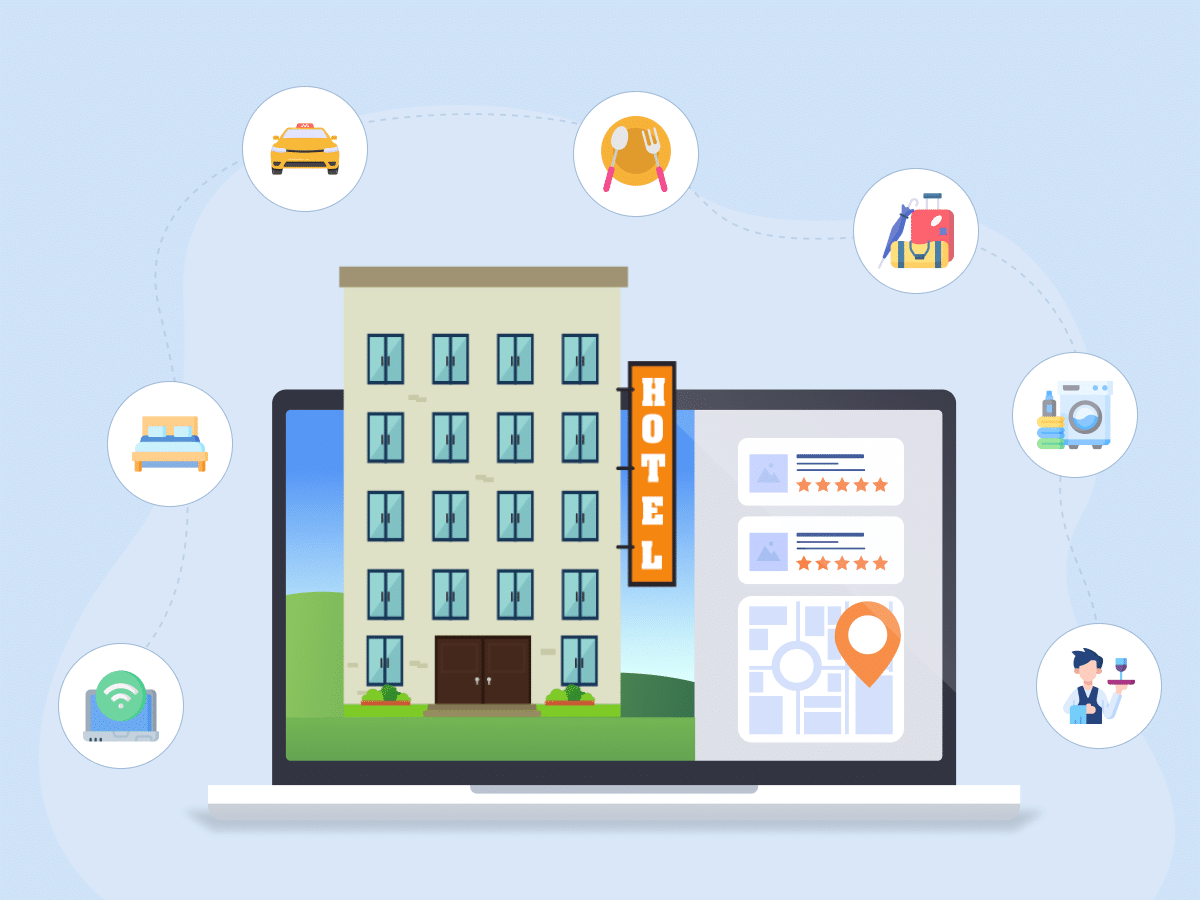 The Ultimate Guide to Hotel Management Software Development
Ankit Patel
Imagine a scenario where the reception area of your hotel is inundated with guests seeking assistance, staff members requesting entries, and other demands. The reception team may find it overwhelming… Read More