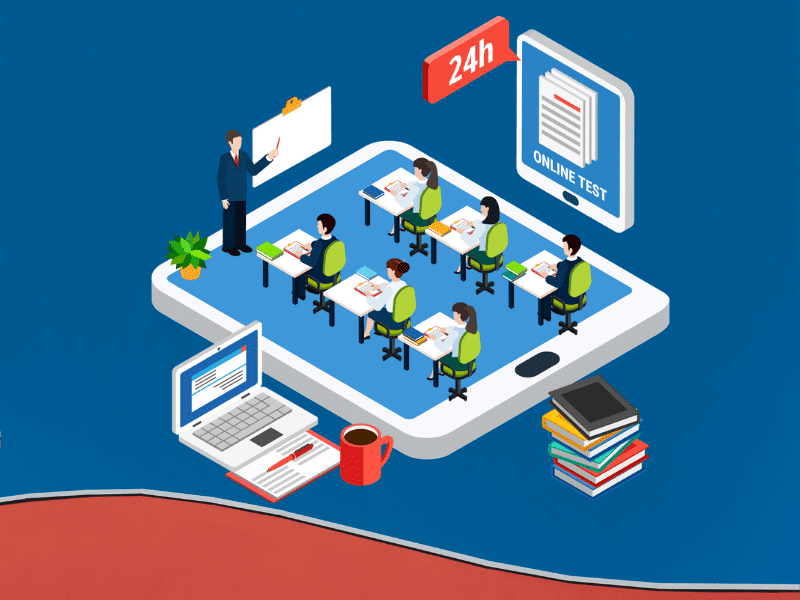 Ankit Patel

July 03, 2020

5 min read
Smartphones have become an essential part of many learners' lives. They use their phones to complete their school assignments and projects, to research, to learn, and to do other school-related activities. With the help of the latest technology and E-learning app development services and easy access to the internet, it is now possible to educate yourself and get a degree from anywhere you are or even from the comfort of your home without having to be physically present at school.
Many people have embraced the idea of mobile, self-paced, relevant, accessible, and personalized learning approach- booming the online learning platform industry. And this trend is expected to last for many years to come. This is why many companies now consider investing in E-learning app development services.
One of the most successful and loved educational apps known and used by many students across age groups today is BYJU'S. This e-learning platform is a K-12 education app created by Think and Learn Private Ltd., an Indian online educational technology and tutoring firm that is established by Byju Raveendran in 2011 at Bangalore. BYJU'S The Learning App, or simply BYJU'S, is regarded as the most valued tech company in the world with around $5.4 billion equity. This E-learning app offers interactive simulations, original content, engaging video lessons, and rich animations which are all made by the best teachers in India.
Due to the ongoing pandemic that the world is currently experiencing, everyone is encouraged to stay at home. Companies are now opting for work-from-home set-up while educational institutions are resorting to online classes to continue giving the learners the quality education they deserve while helping them kept safe at home. This has increased the demand for E-learning app development services, giving many companies the opportunity to create their own education app.
Do you also want to develop an app like Byju's? If so, here is a guide that will help you develop an app like Byju's.
The Process
If you want to develop an app like Byju's, it is important that you understand the various processes needed from research to deployment. Here is a quick overview of the four primary processes that you need to consider when developing an education app.
Research

For your project to be successful, it has to start with a strong idea. From this idea, you will need to do extensive research and significant brainstorming sessions. Be as specific as possible especially in terms of identifying your target users. The subject you will teach through your app as well as the design, content, and features of the app should be tailored towards your target users. Knowing the needs and preferences of your target users will help you develop an app like Byju's that is high-demand and appealing, something that your target users will love to download and use.

Research also includes testing the viability and useability of your ideas. You also need to do a thorough market analysis to better understand how you can be able to make it through this competitive industry.

Design Creation

The second process is to pick the design. It is important to seek help from an E-learning app development company when creating the design. App development companies have experts under their roof who can help you create a design that actually works. Think of interactive design with engaging bite-sized elements, and easy-to-use interface – something that can offer state-of-the-art user experience and can capture the interest of the users.

Development Stage

After solidifying your idea and getting the design ready, the next process you need to go through is the development stage. There are a lot of things that need to be done and considered in this stage. That is why many companies think that it is better to opt for a third-party provider of E-learning app development services to ensure everything will go as smoothly as possible.

The development stage usually starts with the time-consuming conceptual phase with validation features. This initial phase involves the intellectual process of developing your idea into something real. Here, you will need to get your app go through several processes like testing and adding key functionality, testing light, and fixing bugs. The app also needs to undergo certain improvements and advances. Once the app passes all the required testing and once everything is all set, then you can proceed to the next process.

App Deployment

It is now time to get your e-learning app ready for deployment. You have to decide beforehand on which operating system would you like to deploy your education app. Is your app intended for Android or iOS users?

Know that deploying an app to each platform involves different processes and strategies. To learn more about the different strategies and processes and to determine which of these will work best for you, you may contact the E-learning app development company you are working with. With their expertise, resources, and experience, they can provide you specific deployment strategy and process that you may not know of yet.
Features and Functionality

Byju's E-learning app is consists of three primary panels – the instructor's or teacher's panel, the admin dashboard, and the student's panel. Each of these panels is designed with different functionalities and features.
A. Instructor's or Teacher's Panel

The instructor's or teacher's panel is dedicated to teachers or instructors who are using the app. This panel usually includes functionalities and features like professional profile, register account, view questions and answer, account details, video and text chatting, console statics, and account setting.

B. Student's Panel

The student's panel is dedicated to the students. Among the three panels, the student's panel is the most accessed and frequently used. Byju's student's panel includes features and functionalities like video and text chatting, quizzes and online exams, registration, selection of subscription plan, purchase history dashboard, detail profile creation, course detail on click, posting questions, advanced search filter, download or read online, shipment status, and forgot passwor.

C. Admin Panel

The admin panel contains all the features and functionalities essential in managing the users, responding to complaints, and managing the content to be displayed in other panels. These include location support, user management, ticketing, customer complaint management, discount and promotional offer management, maintain the accounts, transaction history, content and multiple filters, premium subscription control, badge management, statistics, subjects management, and bill management.

If you want to develop an app like Byju's but your budget can't still afford to include all these features and functionalities, then at least have these essential features:

Basic features:

Log-in/Registration
Course Listing
Subscription
User Profile
Online Study Materials

Advanced Features:

Attendance
Connect Parent
Quiz
Gamification
Event/Newsletter




External Features

You can also add external features to your apps. These features include:

Live Chat
Screen Sharing and Recording
Data Analytics
In-App Wallet
In-App Voice or Video Calling
Conclusion:
Regardless of what features and functionalities you want to include in your app, you need to make sure that it is designed for your target user. It should be effortless, easy, and hassle-free to download, install, access, navigate, and use.
It is also wise to consider seeking help from professionals and experts who offer E-learning app development services. This will not only save you time and money, but it also helps assure that you are on the right track.
You may also like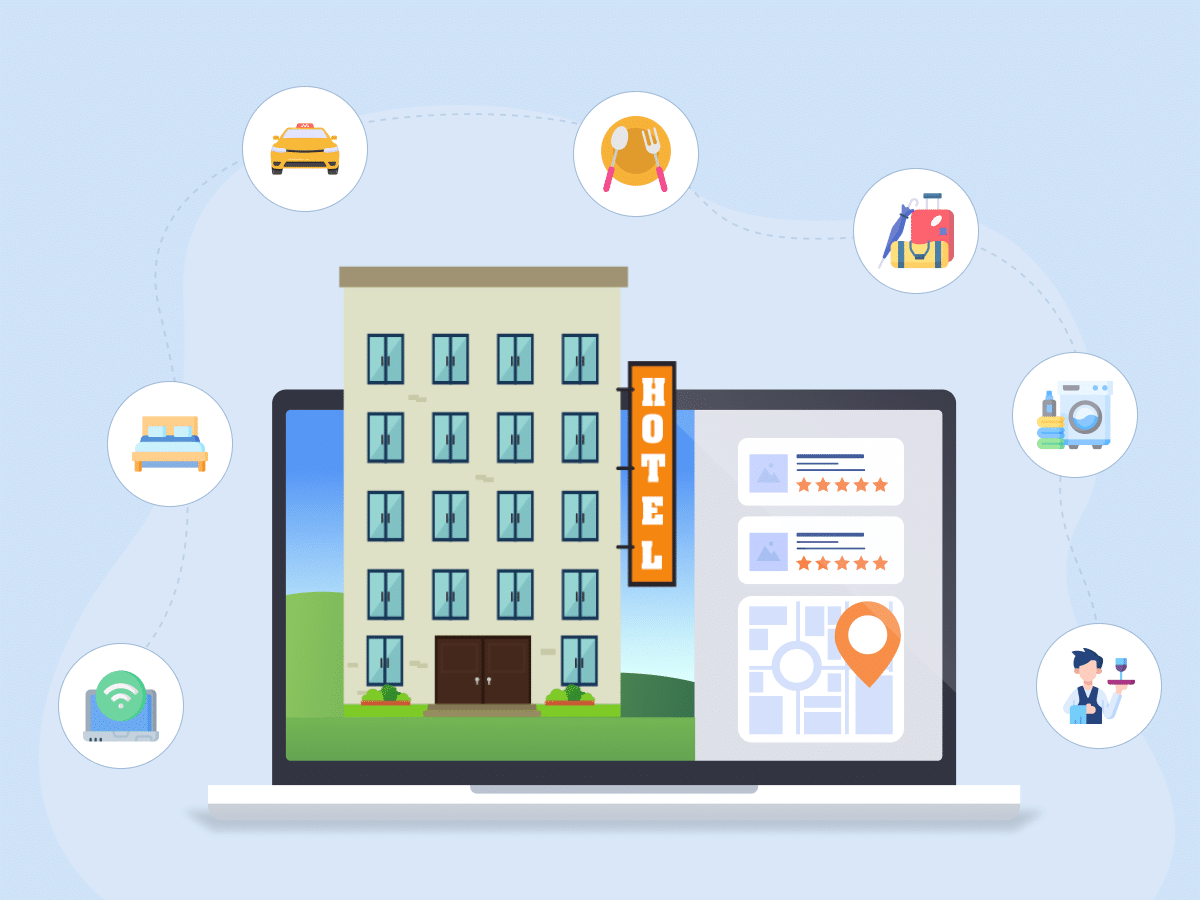 The Ultimate Guide to Hotel Management Software Development
Ankit Patel
Imagine a scenario where the reception area of your hotel is inundated with guests seeking assistance, staff members requesting entries, and other demands. The reception team may find it overwhelming… Read More