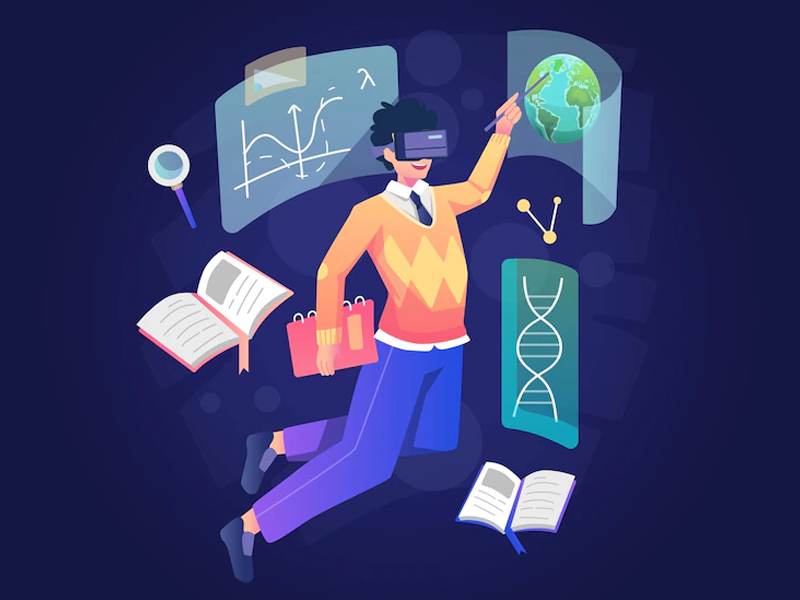 Ankit Patel

January 25, 2023

5 min read
We live in a world where technology and its different innovations have brought about a major shift in how people access information, and knowledge and develop new skills. However, albeit some barriers that may come in the way while taking advantage of these technologies; it becomes challenging to realize its overall potential.
There are many technological innovations that have provided their contribution in transforming various sectors. One among those is Augmented Reality.
Augmented reality in recent years has found its integration in various industry domains, the most prominent among which is the education sector. Courtesy of this integration, the market size is predicted to become $162.71 billion by 2025.
This goes on to suggest that the contribution it has in transforming the industry as a whole is immense. This is covered by us in the article here. Upon the completion of the article, you will be able to gauge the role of AR in revolutionizing the education industry.
What is AR?
According to Wikipedia, AR or augmented reality is a system that inculcates three features- one, an amalgamation of real and virtual worlds, two, real-time interactions, and three, an accurate 3D registration of virtual and real objects. This is done to transform the ongoing perception of the real-world environment.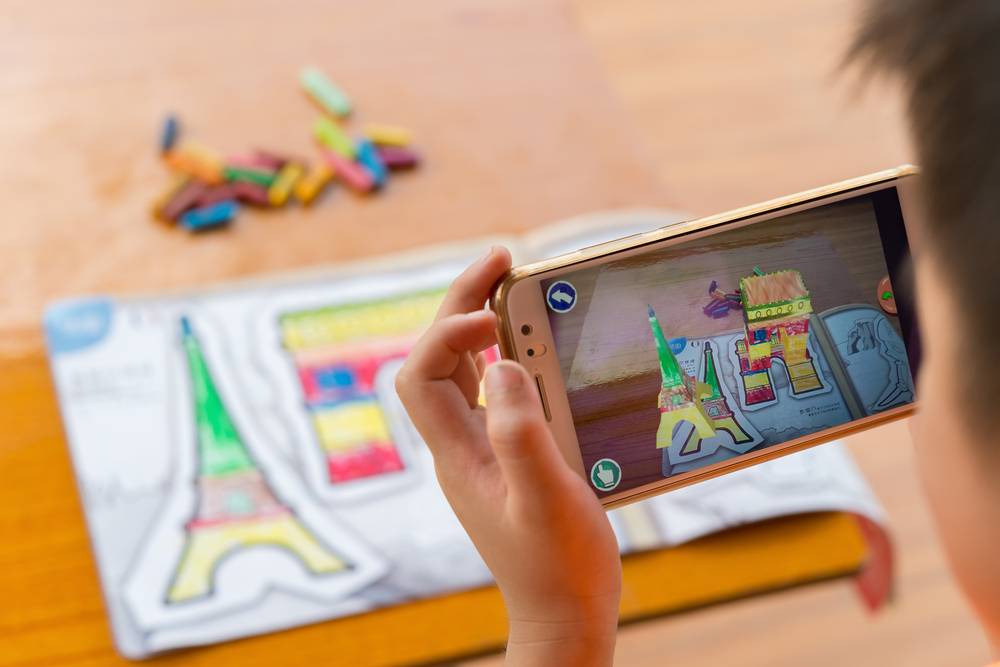 Lucrative Scope of Using AR in Education
AR has revolutionized the way learners interact with their study materials by creating an engaging learning environment for them. This has gone on to enable the education industry on the whole to earn lucrative prospects.
Through the figures that have been highlighted above, it becomes clear that AR has a very lucrative prospect after all especially if it is utilized in the education sector.
Reasons for Using Augmented Reality in Education
There are several reasons owing to which it is a good idea to use AR in education.
Boosts engagement of students to their lessons alongside creating a sense of interest as well at the same time.
Allows learners to remain involved with their lessons by enabling them to obtain opportunities that can allow them to implement hands-on learning approaches so that engagement level remains on top always.
Creates a sense of collaboration between educators and learners so that the content remains refined to the best capabilities.
Benefits of Developing an AR Education Application
Have a look at the different advantages that your education industry is endowed with when you develop an eLearning app.
• Creates Interest in Studies
Probably an area that is difficult to retain for students is focusing on their studies. This is where AR comes to the rescue. By including surreal elements, the study process becomes even more engaging for them. For instance, when you include AR, you also get the capability to add elements like gamification into the solution that you create. This in the end ensures more attention to the lesson.
• Conceives Novel Learning Space
Using augmented reality in education helps in conceiving a learning space within an already existing learning space. This allows for improving the learning scope to a great extent. Therefore, different complex processes become easy to understand and describe, thereby making it easy as well to engage in different forms of background training.
• Enhances Understanding of Different Areas of Knowledge
AR makes it easy for learners to comprehend different concepts through the creation of a real-life environment gets enhanced. This in the end reduces the time for educators in terms of time that usually gets consumed by them explaining different concepts to the learners. In short, time gets saved.
• Creates 3-D Learning Model
Integrating AR in education apps helps in creating an environment for learners that is engaging to the core. Using the camera of the learners' smartphone, it becomes easy to experience to amalgamate the digital and the real world and experience the former with utmost ease.
Read Also: AR App Development – A Mandatory Technology To Grasp
Points to Remember While Using AR in Education
When you set out to incorporate AR into education, you must keep some pointers in mind.
Create an environment that has a wide array of AR elements.
Ease it to perform virtual dissection for classes in biology.
Make it easy for educators to create content.
Enable students to comprehend complicated concepts with utmost clarity.
Boost problem-solving skills of learners alongside enhancing the overall learning experience for them.
Now, let's educate ourselves with the popular AR education apps that have created a lasting impact on the eLearning industry.
Popular Augmented Reality Apps For Education
Check out the examples of solutions that use augmented reality to transform the overall avatar of the education sector.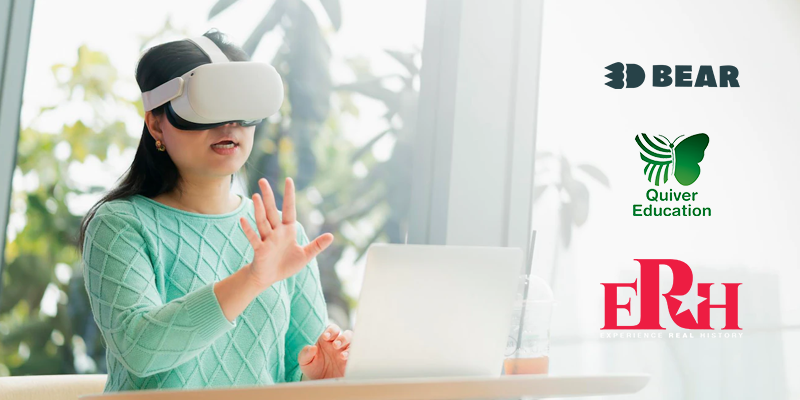 3D Bear – Channeling the use of augmented reality, 3D Bear helps educators to check the progress of students smoothly. It alternatively also aids the learners to share their videos, screens, etc through the in-app cloud feature. (No. of Downloads: 5,00,000+)
Quiver – The app is known for the assistance it provides in keeping children engaged through the provision of multi-dimensional figures. Alongside this, it gives them the flexibility to color so that the learning experience gets enhanced altogether. (No. of Downloads: 10,00,000+)
Experience Real History (ERH) – ERH comes next in our category of apps that make learning interactive. Through providing learners with an experience of real history by making accessible a blend of reality boards and cards. (No. of Downloads: 1000+)
Read Also: Cost to Develop an AR App Like IKEA
Examples of Augmented Reality in Education
Take a peek at some outstanding examples to know the different areas where augmented reality in education has found its utilization taking place.
AR apps for kids to make it easy for them to learn new concepts, read new books, perform science experiments, etc. Take for instance, the NarratorAR app that makes handwriting an altogether intuitive experience.
AR in the classroom where through the medium of an app it becomes easy for learners to understand new concepts and learn them as well, side-by-side. Take for instance, apps for subjects like science, botany, etc. that makes concepts easy to get a grasp on.
AR-aided educational and training material to facilitate distance learning and allow students to learn new subjects in an engaging and enticing manner. For example, apps like Mondly makes it easy for learners to get a grasp on new languages.
What Does the Future of Education Industry Look Like with AR?
Through channeling the use of augmented reality in the education app, the skill set of learners gets transformed. It also makes it possible to create an appealing environment so that the sector receives the desired aid to earn a boosted user base by conceiving an engaging atmosphere. All this and much more, AR has a great role to play in transforming the way students imbibe their lessons. This goes on to suggest that the future of the industry is extremely bright.
In addition to keeping a diverse array of steps in mind during education AR app development through augmented reality, it is equally vital to be aware of challenges. It is critical to remember this so you know the pitfalls that may come your way during development.

Enter Profitable Education Industry with Augmented Reality App
Many popular education apps like Byju's have revolutionized the way students learn new subjects. It has thereupon gone on to encourage new startups to perform eLearning app development like Byju's with AR. Through comprehensive research, adding interactive features, utilizing a user-friendly design strategy, etc. they are working towards building a place in the billion-dollar profitable eLearning market.
Summing up
AR or augmented reality is capable to transform the education sector making the classroom of the future more intuitive and interactive. It promises to in fact bring about a major enhancement in the overall quality of education. This is why the future of this technology is extremely bright and it is integral to have its use done for your education industry if not done yet. It will allow learners to absorb information and retain them for a longer time. It will in fact provide them with the ability to learn in a really new way. In case you wish to accomplish all these aspects by developing an augmented reality app, get in touch with us today.
You may also like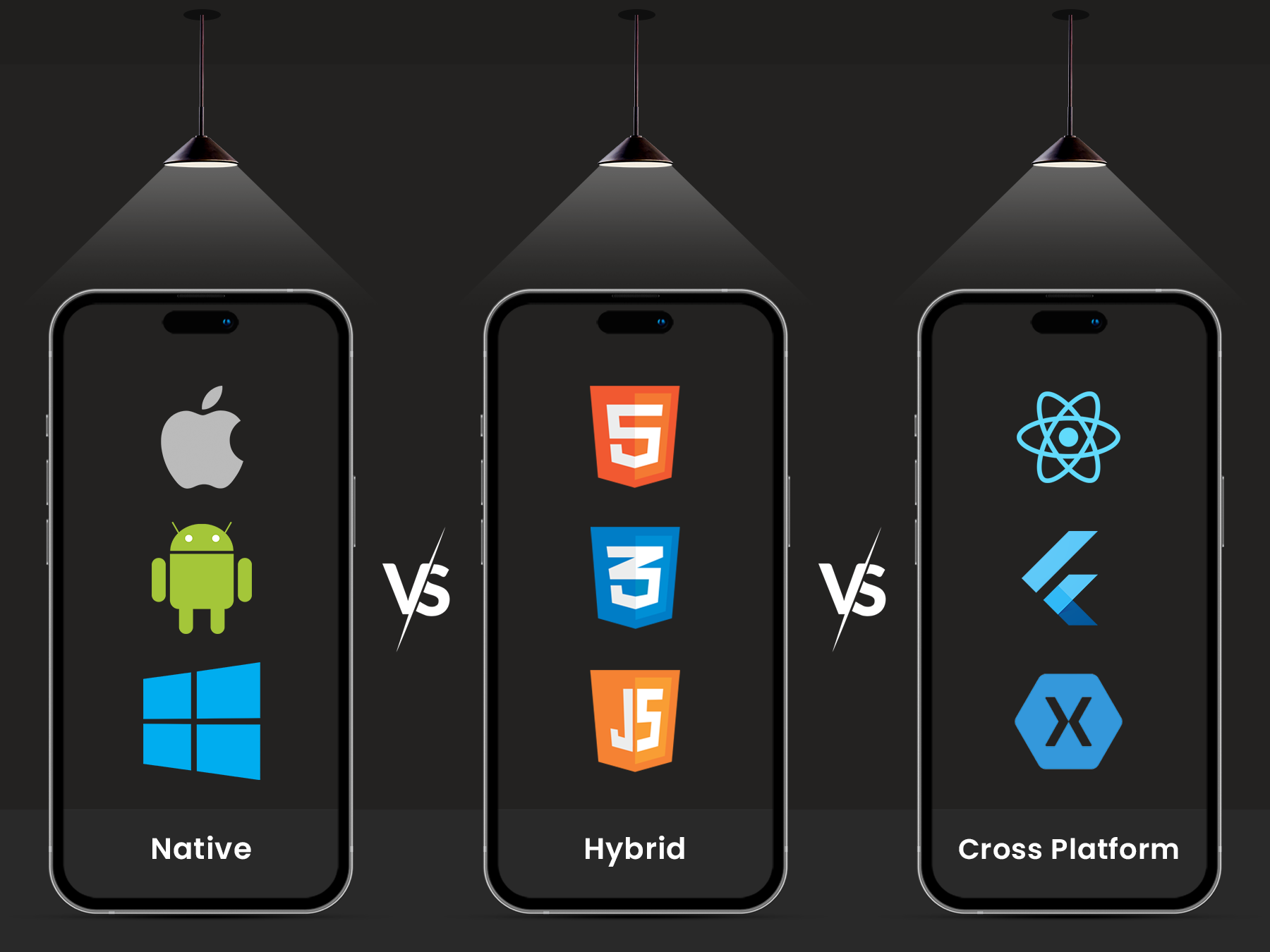 Native vs Hybrid vs Cross Platform: Choose Best for App Development
Ankit Patel
Technology has brought about a major shift in the way businesses operate. It becomes quite imperative for them to make their presence felt. This in turn makes it critical for… Read More