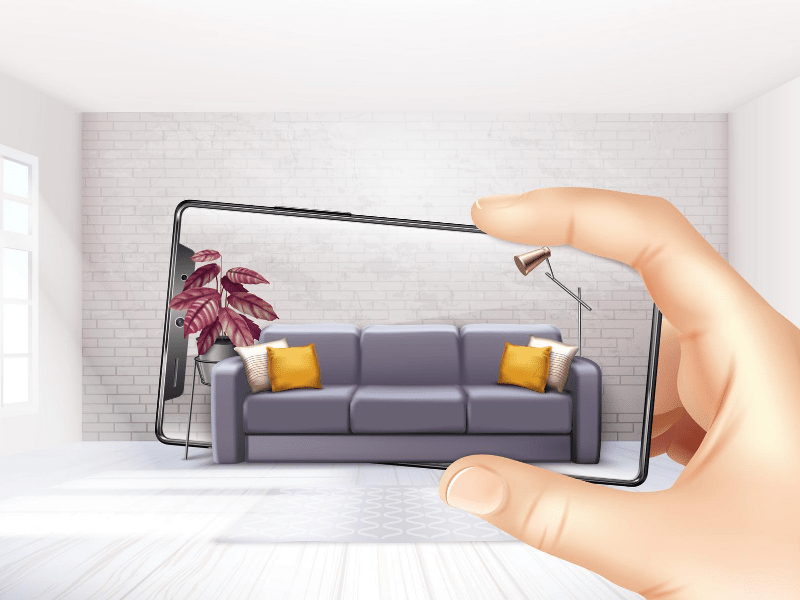 Ankit Patel

August 14, 2020

4 min read
Augmented Reality or AR is a sophisticated technology tool that has impressed one and all. We all are aware of the ways in which AR has transformed the world around us. Helping consumers make better choices, it presents real-world objects in a computer-generated environment. Utilized in a variety of areas such as tourism, medical training, repair, business logistics, design and modeling, classroom education, etc. it is for sure that it will become indispensable in the coming days. With its use pervading across different segments, it can be said that AR is the most powerful tool emerging in the technology field.
For those who are new to this technology, let's look at AR in layman's terms.
What is Augmented Reality?
Augmented reality, often referred to as AR, is that field of technology which enables people to digitally experience real-world environment. Through AR technology, real-world objects are enhanced by computer-generated perceptual information.
It involves real-time usage of information in the form of text, audio, pictures, and other digital enhancements synchronized with real-world objects. In simple terms, it is a tool that functions on computer vision-based recognition algorithms to enhance the sound, images, videos, and other sensor-based inputs on real objects with the use of camera.
For instance, if you are planning to don your apartment with new furniture, you would certainly like to know how the new piece fits into your drawing-room. With augmented reality app like IKEA, you can certainly project the image of your drawing room and synchronize it with that of the furniture so that you know if you are making the right choice before paying the bill. AR lets you view how your new furniture will transform your drawing room without you having to actually bring the piece home.
This technology has benefited a number of businesses as they have integrated AR into their mobile apps. This has resulted in an increase in the demand for augmented reality app development services.
Now that we are ascertained what AR is all about, let's move ahead and peep into how it works.
The AR system consists of three main components:
Hardware
Software
Application
Hardware: It is the equipment via which the virtual images are projected. For ease in understanding, here we will consider this as our smartphones. To meet the demands of AR, these devices should have supportive sensors and processors.
Software: The second part of the AR system is the software which actually makes AR work. With an understanding of the environment, motion tracking, and light estimation, software programs can build AR experiences. Examples of such programs include ARKit (Apple) and ARCore (Android).
Application: This last, but not the least part of the AR system is the application. The software used should permit the AR apps or IKEA clone apps to run on your device. However, you must be wary of the fact that these programs do not possess AR features such as 3D objects and filters. This aspect originates in the mobile app.
Augmented reality app like IKEA and Pokemon GO possess a database of virtual images as well as triggering logic. These apps pull out virtual images from their database and sync them with live images.
Primary Functionalities of an Augmented Reality app like IKEA:
Sophisticated angle positioning
Social media sharing
Media access
User-Profile
360º degree view
3D view of the items
User-Profile
Order History
Shipment Tracking
Sync across devices
Device hardware usage
Easy navigation through product categories
References to each of the product page
Multi-language support
Top notch design with items in the interactive entourage
Device hardware usage
Multi-language support
Integrated payment gateway
Find products & choose favorites
Benefits You Get When You Develop an App Like IKEA:
Enhance customer experience and add to their delight:

Customer is at the core of any business. Any activity carried out by a business is primarily aimed at customer satisfaction. With an IKEA clone app, customers can shop in a hassle-free manner. It enhances the overall shopping experience of your customers. A happy customer not only comes back to your business but also drives four other customers towards your products and/or services.

Visualize the product before buying it:

If you develop an app like IKEA, it powers your customers to digitally experience the products they are going to invest in. They can visualize the product in real-time. This adds to customer experience and delights them. As the customer has ample opportunity to evaluate the product, there is less possibility of returns. It also brings down the overall cost of shipment.

Rule the rivals:

Utilizing augmented reality app development services, you can stay in the competition and even beat your competitors. Every business is bent upon using the latest technologies to stay ahead and win customers. At such times an IKEA clone app can be your savior and help you clinch a wide customer base. Customers these days prefer to go for products which they can visualize in their environment before making a purchase.

If you develop an app like IKEA, it will give your business a superior edge and helps you attract more number of customers towards your business.

Product reach:

You can expect to reach a wide customer base by using augmented reality app development services. This is because this powerful technology plays a crucial role in product promotion and marketing. Providing 3D features of virtual objects, it increases the chances of a wide number of potential customers getting exposed to your advertisements.

Now that you know so much about the benefit an IKEA clone app offers, you must surely be thinking about using it as your next marketing tool.
How Much Does It Cost to Develop IKEA App?
Coming to the big question of how much it costs to develop IKEA app, we can say that it varies as per the company offering the services. There are a number of companies and individuals offering augmented reality app development services. However, the average cost of developing such an app would be approximately USD 25 dollars per hour. Depending on your requirements, it can reach between USD 50k to USD 60k.
The cost to develop IKEA app is not definite or fixed. It not only depends on the company but it also depends on various factors related to the app. A number of aspects such as App design, development, hiring method, quality and the platform which is utilized to launch the app are to be considered while determining the cost. It may increase or decrease with changes in all these factors. Hence, it is very important to analyze all these elements before commencing the project to develop an AR app.
Utilizing augmented reality app development services from a professional and proficient company is important to derive the expected result. Though it needs high investment initially, it can certainly yield very good results in the future. Clinch your chance to acquire a wide customer base by creating the next best AR app.
You may also like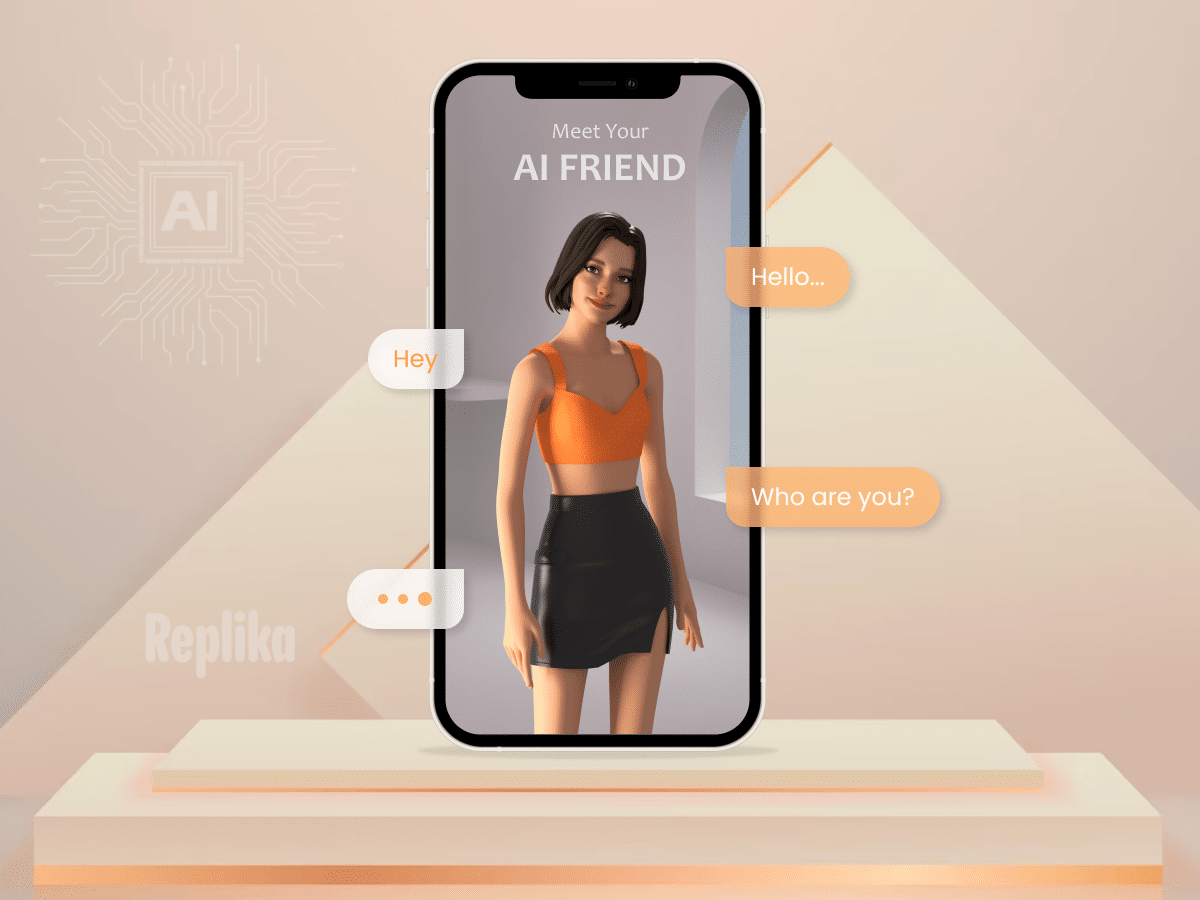 A Detailed Guide to Building an AI-based Chatbot App Like Replika
Jignesh Nakrani
Artificial intelligence links progress and those seeking personal growth. Chatbots have emerged as a popular tool for engaging users and providing personalized experiences among the myriad of AI applications. One… Read More