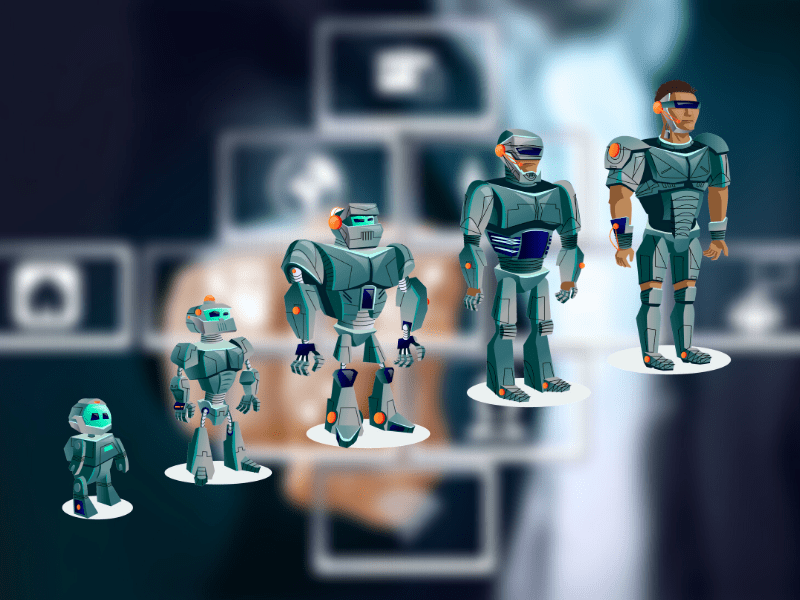 Ankit Patel

January 04, 2020

4 min read
Artificial Intelligence (AI) was predicted long back because people associated it with robots. On observing closely, you will find that AI has become an integral part of everything that we are using – from office equipment and personal handy devices to transportation means and home appliances.
Every artificial intelligence development company is using AI in all those devices that show characteristics of a human or act just like a human. Unfortunately, it is very tough to monitor, control and regulate AI technology, but AI development companies are coping up with the issue.
Regardless of confusion, concerns, and complications, business owners are investing in AI, because they believe that AI-powered technology is going to offer them significant competitive benefits. Now, every business regardless of its industry type or size is hiring Artificial Intelligence development services.
New and budding technologies hold the potential of changing our lives and Artificial Intelligence solutions are surely going to do so. It has been estimated that from the beginning of 2020, AI is going to bring drastic changes in numerous phases, be it business models, organizations, cultures, and innovations. This blog will explore the top 10 Artificial Intelligence trends that are going to dominate 2020.
1. Use Predictive and Advanced Analytics
Predictive and advanced analytics leverages statistical models, data mining and data modeling for predicting future outcomes. Rules are set by behavioral or historical data in a place that is used by algorithms for determining expected user responses prior to their occurrence.
Together with Artificial Intelligence, predictive analytics spots trends and then launch campaigns for inspiring action. Proactive marketing relies on predictive analytics that has certainly great potential and efficacy among every technology related to AI today.
2. Artificial Intelligence will Drive Customer Interactions in Real-time
As we will start moving into 2020, we will notice that more campaigning activities will truly become real-time, and AI will drive them. Utilizing AI, companies will be able to manage customer interactions in real-time across every channel. Also, on employing AI, these companies can retain their customers in a better way. Campaigns using AI will win-back the defecting customer uniquely and transform them into active ones.
Artificial intelligence has the potential to predict how and how much will an individual react to certain offers (especially those who are already in the database). Apart from improving customer interactions, with the help of Artificial Intelligence development services marketers can target new viewers present across social media platforms and across various other platforms.
3. Customize Content
Apart from its talent of scaling and automating nearly everything you are doing, AI has the ability to customize content on time for each individual. About 50% of the marketers are employing artificial intelligence solutions for personalizing content and the number is subsequently going to see a spike in the year 2020.
4. Privacy & Policy
When GDPR was introduced in 2018, it was the trending topic to talk on. In 2019 also, GDPR was the grist for the gossip and experienced privacy and policy chatty concern because of the latest addition of AI. Most probably in the year 2020, we are going to see concern regarding the requirement to protect individual privacy greater than before.
The recent development in artificial intelligence sector has already triggered several concerns. Most of the people are unaware of how organizations make use of their information. Sometimes the data fades in prints, while in some cases the user is not even given information on how his data has been used.
The laws that surround AI are motionless, thus require further understanding. At the same time, countries throughout the world are working continuously on schemes and strategies for guiding AI guideline's development.
5. Artificial Intelligence Assistants Will Increase
Artificial Intelligence assistants can automate and streamline humdrum sales tasks and customer service. We are already having some of the popular assistants, like Alexa, Siri, Google Assistant, and Cortana. The figure for companies adopting intelligent assistants for handling basic tasks is increasing day by day and many have already adopted AI assistants. In 2020, you will come across a lot many apps of AI assistants. As per ComScore, almost 50% of all searches by 2020 will be executed through voice. 
6. Predictive Text Becoming Better Everyday
Predictive text is an input technology that came around a few years back. On combining AI with it, a point may be reached where AI will know beforehand what a person wants to write. Gmail is already using predictive text.
If you use it correctly, the predictive text could help you speed up your writing significantly. It could be useful for all those who find difficulty in typing, like physically challenged individuals. Certainly, there are some people who will type the full sentences anyway, despite AI accurately predicting their intentions.
It's not certain, how predictive text will get developed in 2020, but certainly, it will for sure become our life's ever-increasing part.
7. Facial Recognition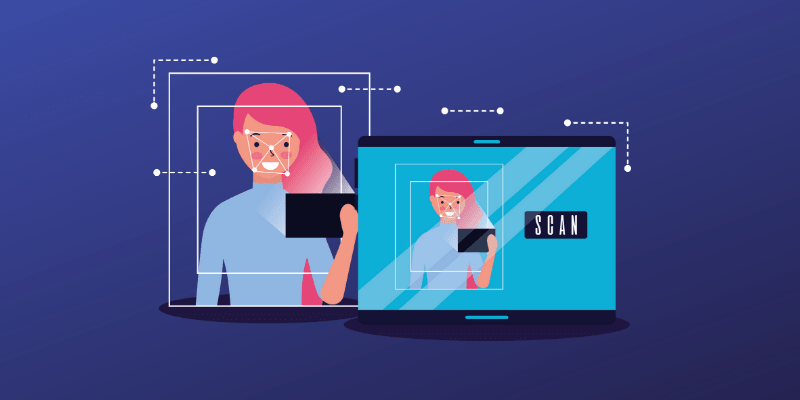 Every individual's unique identity is his face. Considering this fact, facial recognition has been established and is unfolding the advantages of AI future trends. Facial recognition has been defined as that technology helping in recognizing an individual using his facial pattern feature or digital image.
The most trusted biometric authentication form is facial recognition. On the basis of deep research made on this application of AI, its readability and accuracy have improved notably. Using AI, the technology of facial recognition will be used more precisely in 2020.
The Deep face program of Facebook makes it easy to tag your family and friends in a photo very easily. It's possible just because of AI-powered facial recognition technology. This AI trend is surely not going to fade soon. 
8. Virtual Agents
Virtual agents are computer agents or computer programs that interact proficiently with humans. The chatbot is the basic example of virtual agents. This technology is already being used for consumer support and service. A few vendors offering virtual agents are Apple, Google, Amazon, Artificial Solutions, Microsoft, Creative Virtual, Satisfi, IBM, Assist AI and IPsoft.
9. AI-Optimized Hardware
Can you become friendly with hardware? Yes, AI technology can make hardware friendly for you. Nowadays, there are central processing and graphics devices designed unambiguously for running AI-based tasks. With the help of Cray, Intel, Google, Alluviate, IBM and NVIDIA it's easy to access this technology.
10. Biometrics
This technology can identify measure and study human behavior together with the human body's and structure's physical aspects. Biometrics enables better natural connections amid humans and machines, with interactions related to the recognition of body language, image, touch, and speech. Companies to look at include Agnitio, FaceFirst, 3VR, Affectiva, Sensory, Synqera and Tahzoo.
Wrapping Up
The AI trend is shaping our present and future. The modern society has been benefited from this technology to a greater extent and this is the reason why every artificial intelligence development company is offering AI services so that we can have a happy and improved world. Hire AI developers for your upcoming AI project from that company that have highly qualified and skilled experts who could understand your dream's value better and offer unsurpassed Artificial Intelligence solutions.
You may also like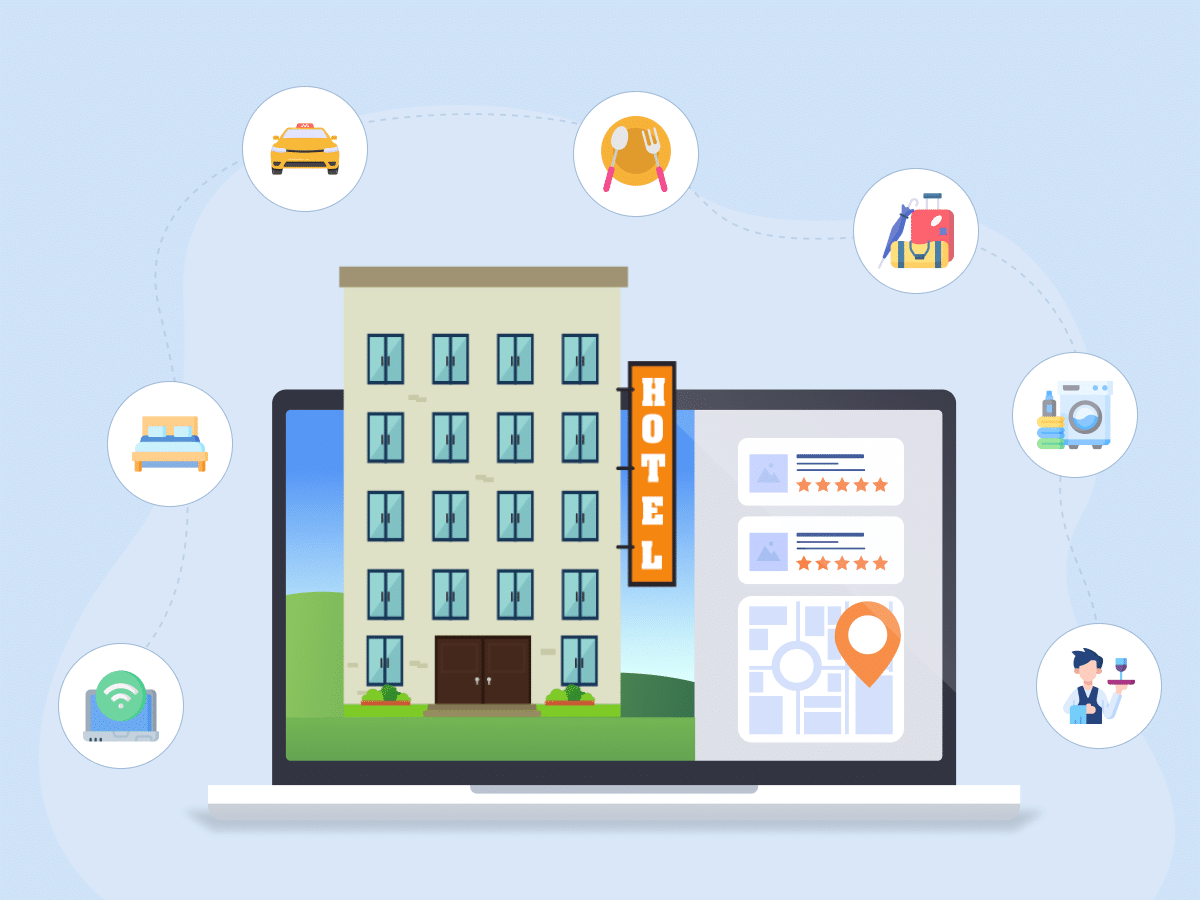 The Ultimate Guide to Hotel Management Software Development
Ankit Patel
Imagine a scenario where the reception area of your hotel is inundated with guests seeking assistance, staff members requesting entries, and other demands. The reception team may find it overwhelming… Read More