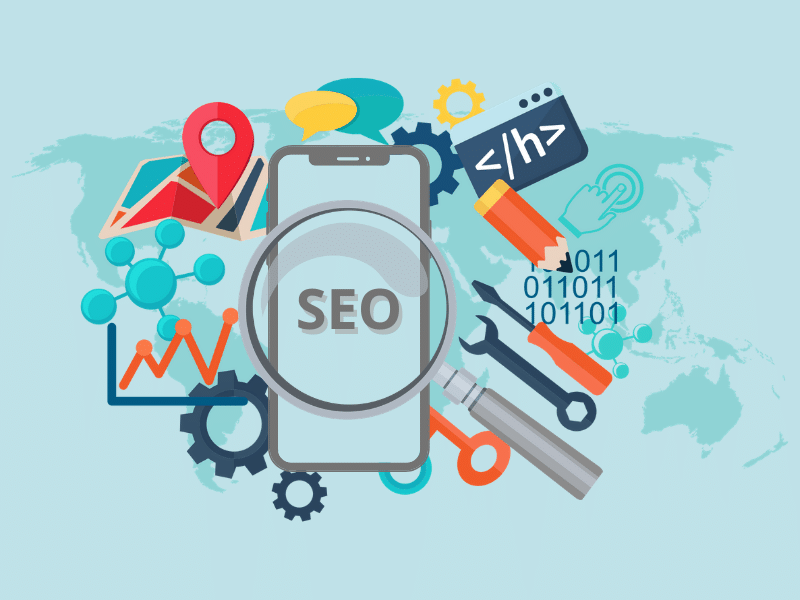 Ankit Patel

April 05, 2021

5 min read
Have you ever deeply thought of the purpose behind creating your own app? Was it created to serve any purpose or simply you have jumped into the bandwagon of apps and ended up creating one?
On having developed an app for your brand, you have crossed the first stumbling block. Simply creating an app is not enough. Put in your extra efforts to make the most of it. Now the next and the most paramount step that you need to take is to boost the visibility of your app. Your main purpose is to convince your targeted audiences so that they install your app.
You need to optimize your app for search engines like you do for your sites and keep up with the current trends to beat the competition and enhance your app's visibility. Nowadays, it is very essential to run a comprehensive and thorough SEO campaign for a higher ranking. To attain maximum success, it is better to hire the services of a reputable mobile app development company.
More than 2 million apps are there in the Google Play Store and the iOS App Store. It is not as simple as running a knife on the melted butter to make your app visible and get the highest downloads. The entire visibility game revolves around the mobile app SEO. To get your app downloaded by as many users as possible and make good money out of it, you will have to get your company app to rank high on the Google Play Store and the iOS App Store. For this, certain calculative efforts have to be put in by you.
Until and unless your app is ranked properly, nobody is going to come across it and download it. Only the best SEO Company can help you in attaining your goals. Though SEO for websites and mobile app SEO is very similar, still there is a slight difference in the algorithms and rules of both.
ASO is the term used for defining the SEO for mobile app.
● ASO (App Store Optimization) – A Brief Description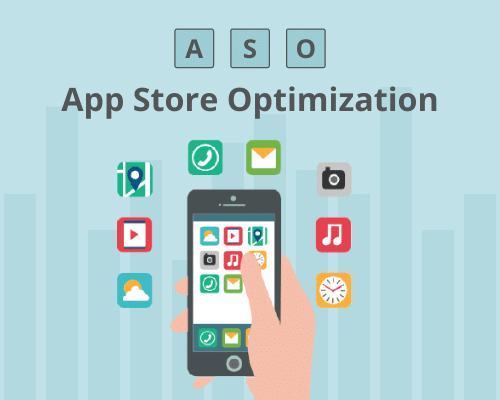 Most people search on the app stores to discover the apps that would suffice their needs. This implies that you have to pay more attention to ASO (App Store Optimization). Don't ignore mobile app SEO as it boosts your ranking overtly. If you really want users' focus on your app, then you need to stick with ASO.
Mobile apps can be optimized for higher rank in the search results of the app stores via ASO. With a higher ranking, your app becomes easily discoverable and more visible to your targeted audiences, which ultimately leads to heavy traffic on the page of your app.
Approach the best mobile app development company and improve your ASO. Surely, you will see a huge difference in context to the ranking of your app and its overall success.
● Factors Influencing Your ASO
The ASO process comprises factors like choosing an apt app name, the right keywords, well-written description, videos and screenshots, testing different icons, receiving encouraging reviews and high ratings, backlinks and number of downloads. Come, let us discuss all of them:
Primary Factors:
Your App Name

If possible, keep the name of your app the same as your service and product already has. By keeping the same name, your app can be easily found both in the app store and Google search.

Do not conclude to a name in a hurry. Take your time, research and then finalize one.
Make sure it is not too lengthy, easier to spread by word of mouth and appears like a descriptive version.
Choose two other keywords describing your app. Next to your app name, add them. The app of IMDb is the best example. Along with its brand name, there are two different keywords that are highly targeted.
Don't change the keywords frequently or else it would be difficult for people to discover your app.
Keyword Research

For both SEO and ASO, perform keyword research. This should be your very first step. When it comes to optimizing your app or website, keywords play a vital role. For enhancing your ranking, you need to find the right combination of keywords that are more significant and used frequently by your targeted audience. The right keywords can be found using any 3rd party ASO tool (like App Radar) or Google Keyword Planner.

Decide on the relevant keywords that have the lowest competition and attract the highest traffic.
Strategically place the keywords in the titles, tags and description of your app.
Description

Your app description plays the same role as played by the keywords and the title. Ensure that the description of your app convinces your potential customer and compels them to come into action. The description should be in concise and simple language.

Describe your app's benefits and unique features.
Should be to-the-point and illustrative.
Focus on the customer base whenever you write the description.
List down the advantages offered by your app to influence the readers.
Secondary Factors: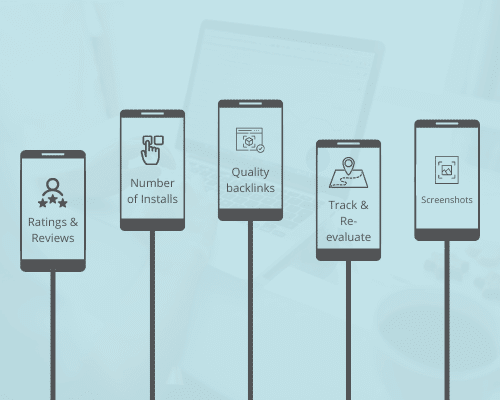 Ratings & Reviews

Ratings and reviews are considered as a significant secondary factor not only in ASO but also in SEO. These can adversely affect the ranking of your mobile app. The ranking factor of Google is greatly dependent on the views the users have. Hence, try to have good reviews and ratings as they are extremely important.
Number of Installs

This factor is as important as ratings and reviews. But, this is also true that no one has any control over downloads done by the users. Increased downloads will make your app more prominent in the app store.
Quality backlinks

Without backlinks, not a single ASO tactic is complete. To your app download page, add a link from your site. Obtain good talks regarding your app from some other media. The strength of the domain is very important here. Your app can get a higher ranking in search results from Google if you have good quality backlinks.
Track & Re-evaluate

Continuously track the performance of your mobile app SEO. Keep track of what is working in a better way for you. Discover the loopholes and learn what is not working. Rectify the flaws and attain success for your app.
Screenshots

Create stunning app screenshots for enticing your potential audience. With your screenshots, communicate with your users and explain to them better about your app and its functioning. An SEO company knows pretty well which screenshots will grab the attention more. Hence, seek their services.
● Keep Evolving Your App
The apps that are evolving continuously are seen performing very well. After the mobile app development company deploys your app to the app store, go through the feedback provided by the users. Their reviews will help you in making your app even better. Consider what they want, which features they want to be enhanced, identify their requirements and try to get into action as soon as possible. Think of new and creative ways to evolve your app. Hence, constant evolution is imperative here. Take the help of the mobile app development company to evolve your app. With technology updates, feature additions and user feedback, you can really escalate SEO for mobile apps. On updating the app frequently, there are more chances of receiving positive reviews.
● Concluding Part
By optimizing the information of your app, you can make your app appear high in search engines. For enhanced SEO for mobile app, it is imperative that your app is easily discoverable; it is only then that your app can survive despite the prevailing bottle-neck competition in the app store. When you learn everything about mobile app SEO, you can run your app business successfully. Hire the services of any genuine mobile app development company, as learning everything is not at all an easy task. The best ASO techniques are followed by every SEO company to enhance the visibility of your app.
You may also like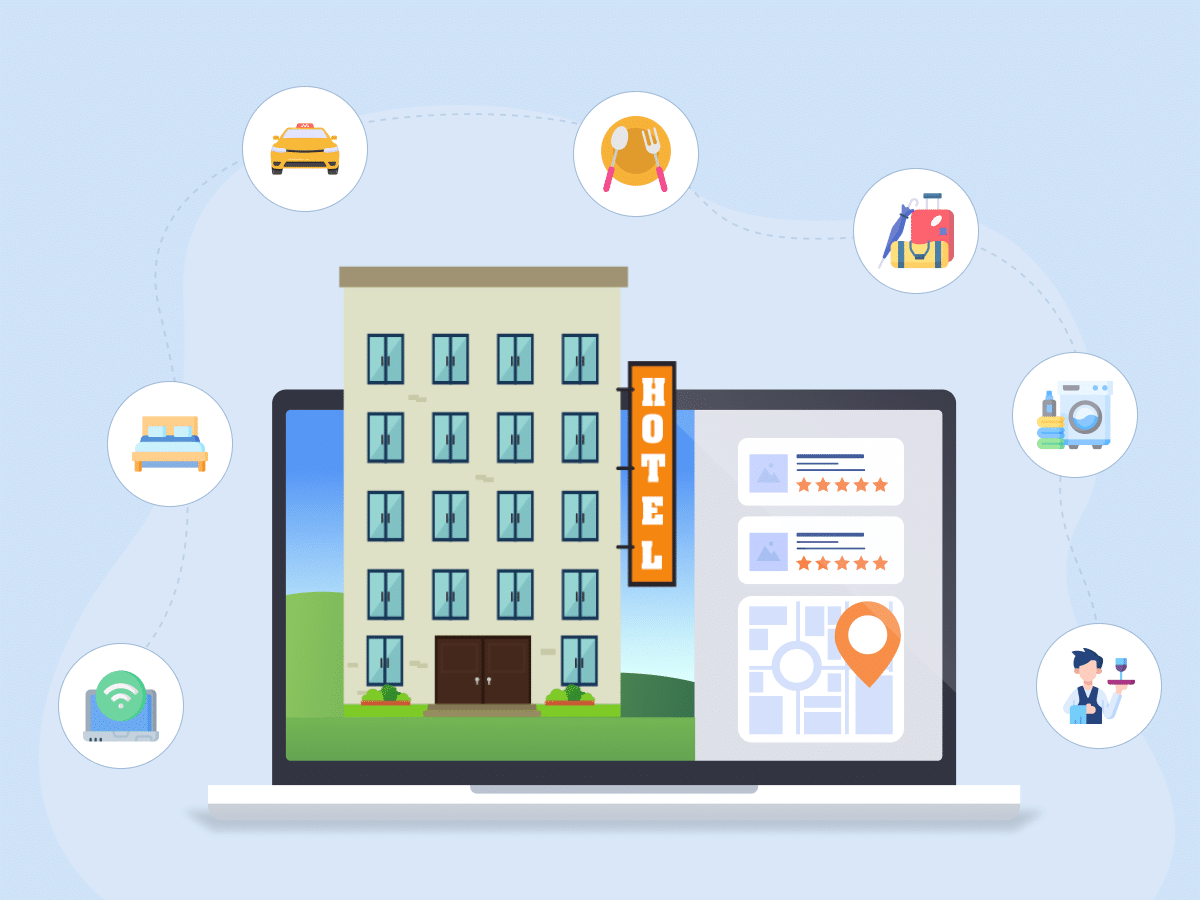 The Ultimate Guide to Hotel Management Software Development
Ankit Patel
Imagine a scenario where the reception area of your hotel is inundated with guests seeking assistance, staff members requesting entries, and other demands. The reception team may find it overwhelming… Read More