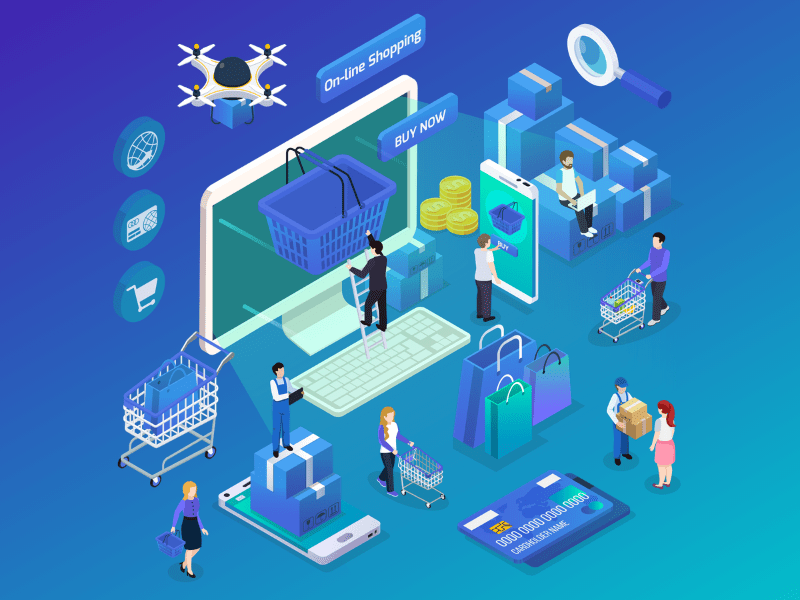 Ankit Patel

March 22, 2021

5 min read
Shopping Apps seem to have a bright future. Currently, the fastest evolving business model all over the world is e-commerce. Many companies opt to sell/offer their products/services online as people prefer to shop online for which they hire mobile app development services.
Changing the habits of the customers is the biggest reason behind the surge in shopping apps. Though online shopping was there in action prior to the pandemic period, during and after the life-changing COVID-19 pandemic period, more percentage of people shifted to online shopping. This resulted in a huge boom in the shopping app development services offering companies.
From essentials to medicines and food items everything was ordered through online shopping apps during the lockdown period. People have now become so much accustomed to this easy shopping habit that they still continue buying almost everything online. This is the reason behind the huge demand for eCommerce app development services.
Around 85% of customers prefer shopping using their Smartphones rather than visiting a brick and mortar shop or through the desktop website. Not only do the mobile devices bestow shopping convenience but also they save a lot of time of ours.
Considering the enormously growing popularity you can think of hiring the shopping app development services for creating one shopping app and join the train of e-commerce. You can multiply your sales by 10 folds only if you have the right shopping app with the right UI and features.
● What Are The Tips To Create A Shopping App?
Experts hold the potential of creating an outstanding product. So is the thing applicable for shopping apps? Shopping app development services of a reputable app development company will help you in developing a superb and money-spinning shopping app. Other than finding the best eCommerce app development services you will have to follow certain actions:
Analyze Market & Collect Requirements

Avoid taking the risk of developing a shopping app without analyzing the market properly and understanding the demand and supply chain. In simple words, all you have to do is conduct market research and gather all the essential requirements such as:

Know your competitors existing within the borders as well as overseas. Figure out what they are offering and their conversion rates.
Know your consumers. Every consumer has different expectations from an app. Note down how you can solve their day to day issues via your shopping app.
Feature Set

As per the market requirements, get to know what all features should be integrated to your app so that you can offer a seamless shopping experience to your consumers. Compile a complete list of essential and advanced features. Mobile app development services offering companies can assist you in picking the best features.
Specifications and Prototype

Coordinate with the team whose mobile app development services you have hired and discuss with them about the technical project. Craft the prototype with them that will include the wireframe of each screen of the app.
Application Design




Your motto should be to create a visually appealing shopping app to grab the attention of the viewers. An elegant logo, a brightly demonstrated product catalogue, and an accessible basket are behind the success of any app design. Let your customer order for a product with fewer actions.
Choose The Right Platform

Choose the right platform to make your shopping app of the best quality. First, understand which group of audience you are going to target. Generally, new generation and high society people prefer using iPads and iPhones; hence if your target audience belongs to the young generation and high-class group, then you should opt for the iOS platform.

Android is considered as a universal platform and is used by 65% of Smartphone users. Android devices are budget devices and are used by people with low to medium incomes. If your shopping app is for average-income people, then the Android platform should be picked.

If budget is not a big issue for you, then it is best to build your app for both platforms. So, it's better you first be sure which platform to choose prior to developing a shopping app. Take the help of the experts whose shopping app development services you have hired to choose the best platform.
● Basic Things That Your App Must Have In Your Shopping App
Are you clueless and have no idea on what basic things you should have in your app? Hire eCommerce app development services and go through the below-stated basic things and try to follow them.
Keep It As Simple As Possible

Though the mobile screen sizes are growing, most of the users have around 5"-6" of the screen on which they carry out their tasks. This is the reason your app should have:

An uncluttered and simple layout
Effective and easily accessible search function
Easy navigation option
Clean homepage highlighting your popular products and services

Cluttered, complicated, and the confusing app can never be the choice of any customer. Pave your path to more sales via a shopping app that is clean UI, simple and uncluttered. Never add too many features as too many things will ultimately lead to confusion. Whenever in doubt, remember these essential points before you go for eCommerce app development.
Easy Signups & Quick Checkouts

Long sign-up process often annoys a customer when he wants to buy just a single item. Let the customers sign-up with their phone number or email id so that they do not have to go through a lengthy and difficult sign-up process. Also, your app should have an easy and quick checkout option enabling your customers to make the payments quickly. For speeding up the process of sign-up and checkout, you must ensure that your app:

Accepts payments via PayPal instead of making your customers feed the credit/debit card information.
Store transaction information so that payments can be made with a single click in the future.
Permits sign-up using email id, social media credentials or phone number.
Permits the users to access the app without creating an account.
Let Users Create Wishlist




Most of the potential customers simply browse their Smartphones whenever they feel bored. Such customers never tend to make immediate purchases. With the wishlist feature, you enable those customers to create their wishlist and add any product that they would prefer buying in the future. Through this feature, you can convert your app viewers into your customer.
Easily Reachable & Extremely Prominent "Add to Cart"




An Add-to-cart feature facilitates your customers to keep on adding items to their carts as they come across the desired ones. Probably, this makes online shopping easy for them. Ensure that:

Each item page must have a prominent "Add-to-Cart" or "Buy Now" button.
At the top or at the bottom of the navigation page there are prominent buttons for "View Cart" as well as for "Checkout".

If your app users have to click the buy button for every product they choose, you will discover that there will be no sales. On clicking the buy button again and again they might get frustrated and would prefer to switch to another shopping app.
Push Notifications

Boost your online sales with the help of the push notifications. Via push notifications you can easily interact with your customers. What you can do with the help of the push notification button? There are dozens of things and a few of them are:

Remind the customers regarding items still in their cart.
Send notifications regarding upcoming sales.
Notify regarding the wishlist items that are on sale.
Offer discount coupons and engage the users who haven't visited the app for months.
Reliable Multiple Payment Gateway

Through payment gateways a customer shares his extremely confidential transaction information with an online shopping app while commencing payments. Hence, they need to be completely secure and reliable. Ensure that reliable and secure payment gateways have been integrated to your app to maintain your customer's confidence in you.
24*7 Customer Support

Be it an offline or an online store, customer support services need to be always good. If your customers don't get answers to questions regarding the products, return policy or shipment details, then there can be a negative impact on your reputation. Some of the basic information that you should provide to your app users are:

Contact details (phone number, email or social media id)
Page displaying FAQs
Customer support representatives
● Conclusion
Creating a shopping app is not a daunting task provided you seek the eCommerce app development services of the most renowned app development company. From the above-mentioned points, you will definitely get heaps of insightful knowledge on how to create a stunning and money-spinning shopping app.
XongoLab proves to be one of the best shopping app development services providing companies from where you can acquire world-class mobile app development services.
You may also like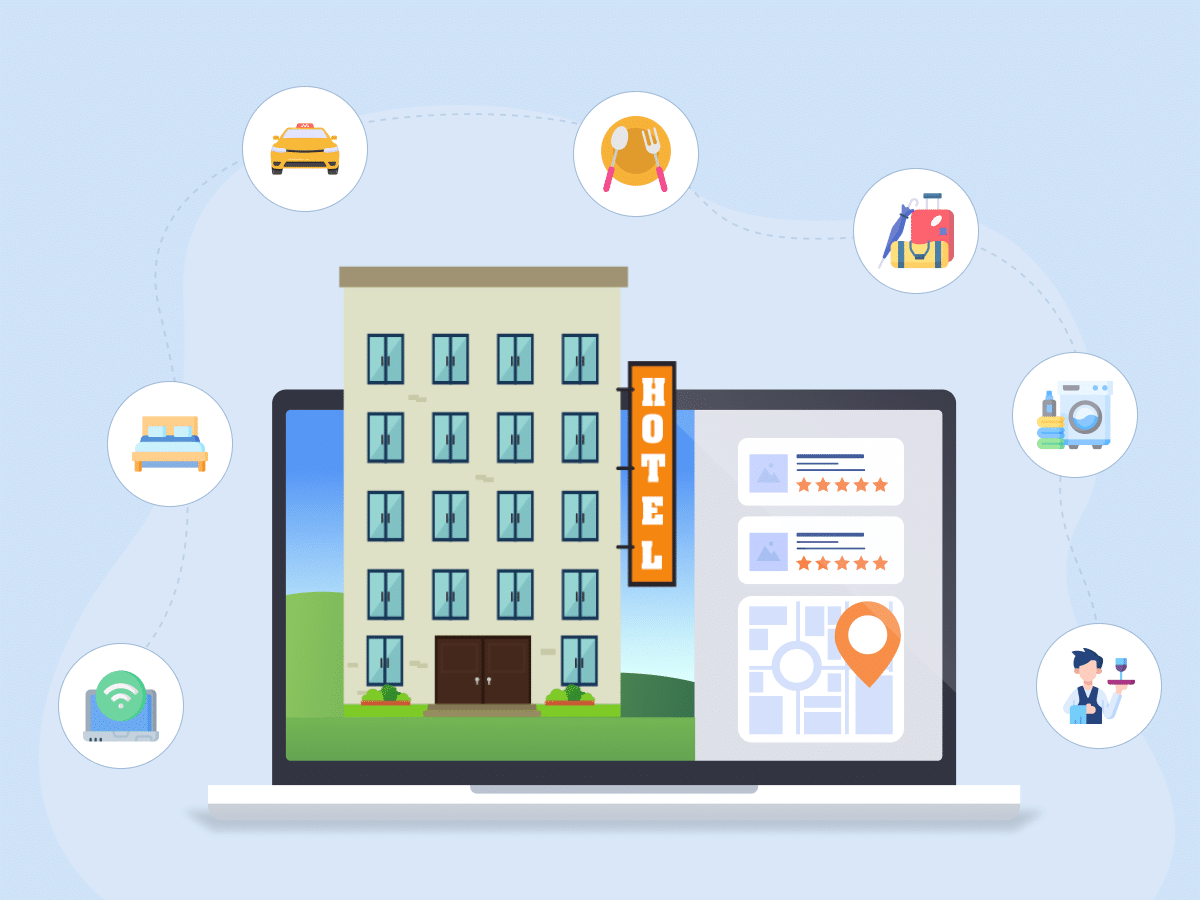 The Ultimate Guide to Hotel Management Software Development
Ankit Patel
Imagine a scenario where the reception area of your hotel is inundated with guests seeking assistance, staff members requesting entries, and other demands. The reception team may find it overwhelming… Read More