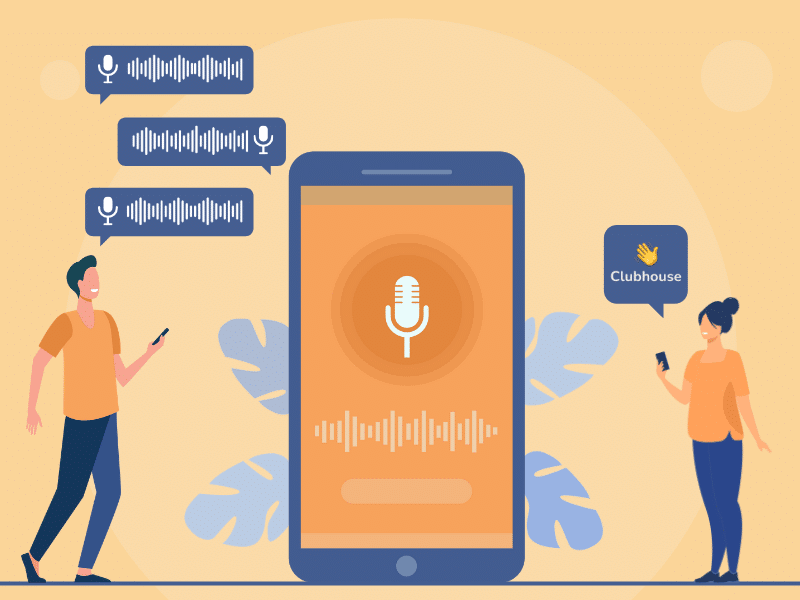 Ankit Patel

April 15, 2021

5 min read
Wondering why the new social media app – Clubhouse has become so popular and gained huge momentum within a short span of time? Got amazed with its popularity and want to create something similar to it? Here in this blog, you will get to know about – What is a Clubhouse? How to create an app like Clubhouse? How much would it cost to develop a voice chat app like Clubhouse? Keep scrolling!
● Clubhouse – What is it and how it functions?
Available only on iOS devices, Clubhouse was developed by Rohan Seth (ex-Google employee) and Paul Davidson (entrepreneur of Silicon Valley) and was launched on the 8th of April 2020.
The Clubhouse is a social networking app permitting users to voluntarily engage in ongoing voice chats. In this voice chat-based app, a user gets complete flexibility to join any room where a discussion on the topic of his/her interest is going on. He can be a part of that discussion as a speaker or can simply listen to the live podcast. The uniqueness of the Clubhouse clone app is that not a single conversation gets saved after the discussion is over.
The Clubhouse app's convenient communicating method has attracted many users. Therefore, it has more than 10 million registered users and almost 2 million users are active on this platform every week.
Basically, the Clubhouse clone app is somewhat similar to Discord where separate rooms are present for seamless audio communication. Being a voice chat social networking platform, videos and pictures cannot be shared by you.
Every chat room on this application has moderators, listeners, and speakers. The control over the room lies in the hands of the moderators. He is the one whose consent is required to have the speaking rights.
The popularity of the Clubhouse clone app has encouraged many entrepreneurs to create one like it; which ultimately led to the increase in demand for voice chat app development services.
● Steps To Follow To Develop Voice Chat App Like Clubhouse
So, by now you have acquired complete knowledge of the Clubhouse clone app. If you are looking forward to hiring the voice chat app development services of a reputable app development company to develop a voice chat app like Clubhouse, then you have made the right decision. Prior to that, you must go through the below-mentioned steps to create a successful Clubhouse like app.
Conduct Thorough Market Research




Definitely, you will not want that your app is exactly the same as the Clubhouse. You should aim at creating a purposeful, unique, and real problem solver app. For this, you need to conduct thorough market research.

Study deeply the pre-existing apps, how they work, and engage their users. Identify their marketing strategies. Jot down their strengths as well as their weaknesses so as to develop voice chat app like Clubhouse.

Research On The Target Market

Understand your target market and target audience rightly as then only you can create a successful app. By understanding the needs of your target audiences, you can build a splendid final product. Research on the following:
Demographics: Collect information on your user's average age, devices used by them, to which geographical location they belong, etc.
Behavioural Trends: Figure out the security expectations of your user, what decreases their interest in downloading an app, etc.
Focus On Creating An Intuitive & User-Friendly Design
An intuitive and user-friendly design plays an essential role in captivating the attention of the users. With intuitiveness and user experience in mind, you have to create a stunning mobile app design. While hiring voice chat app development services, make sure that the developer team has well-qualified and experienced designers.
If there are bugs or crashes in your app or your app users need to struggle hard to navigate the app, then these are enough for robbing the success of your app. Your users will uninstall your app and shift to your competitor app.
For captivating and retaining app users other than focusing on the visual appearance, you need to understand what improvements your users want and what their expectations are.
Though it is tough; but you must maintain a perfect balance between the functionality and the visual appeal. This will help you in making your app an appealing one.
Choose A Perfect Monetization Model
Now when you have known what the needs of your users are, you can calculate how much your app users will willingly pay for. Below are mentioned the monetization model options that you can provide to your users:
Paid: A quite straightforward monetization model where users have to pay once for accessing your app.
Freemium: Using this model, your users can install your app without paying anything. Later on, they can pay to use the premium features or upgrade their respective accounts.
In-app purchases: Using this model, you give the option to the users to access different features and items after paying the stated amount.
Hire Professional Developers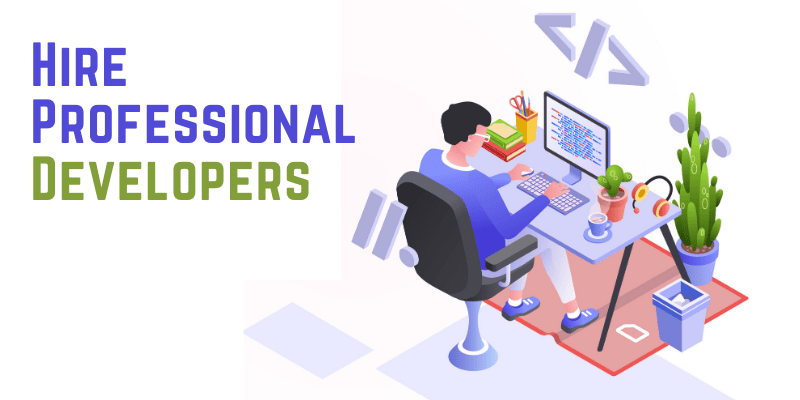 For getting developed an unbeatable app, you need to hire the voice chat app development services of a reputable app development company. As per your budget that you have set for your project, you should hire dedicated and certified developers. If your budget is low, you can sign-up for freelance developers or remote developers. In your app development team you should include:
Project Manager
iOS Developers
Android Developers
UI/UX Designers
Backend Developers
QA Specialists
If you want to complete your project faster, then you will have to add more professionals to your team, which could increase the cost to develop app like Clubhouse.
MVP ( Minimum Viable Product) Model
To make your app a successful one like the Clubhouse clone app, you should integrate basic as well as advanced features to your app. Advanced features will definitely distinguish your app from others. Still, in the initial stage, you should build and deploy an MVP and test its business and technical performance. If you receive positive responses from your users, then you should upgrade your app with advanced features. This will not only minimize the development cost but also your effort and time.
MVP means an app consisting of essential functions and features. When you first deploy an MVP model, you and your development team can trace out the core issues (if any) affecting the functionality of your app.
Below is the list of necessary features:
Onboarding
User Profiles
Invitation
Feed
Rooms
Search Clubs
Activity
Upcoming Events
Push Notifications
Moderations
High-quality Call
Settings
Launch & Collect Feedback
Launch your app on both the Play Stores and keep track of its performance. Note whether your app is meeting the purpose for which it was created. Send personal messages to the users and collect their valuable feedback. You can take the help of social media to market your app and receive feedback.
● List Of Factors Affecting The Cost To Develop App Like Clubhouse
Not one or two, there are a lot many factors that affect the overall app development cost. Also, the cost may vary as per the OS. Factors impacting the app development cost are:
App design
Team size
Development team's hourly rate
Features-set
iOS/Android platform or both
Project complexity and size
Technology stack
Time frame
● Tech Stack
Your audio-based app must have superb audio to make your app a successful one. Thus, it has to be created using the apt and the advanced technology stack like:
Java or Kotlin for Android App
Swift for iOS App
Node.JS for Backend & API
React.JS for Frontend
MongoDB for Database
AWS or Google Cloud for Server
Twilio for SMS Gateway
PayPal or Stripe for Payment Gateway (Depends on Availability as per your Country)
● Time and Cost to develop a Clubhouse clone app
The time and cost to develop an app like Clubhouse depend on several factors like features and functionality you want to include, UI/UX design, prefer to develop your app for both platforms (Android & iOS). The cost of the voice chat app development services is also different for different countries. Also, to which region you belong or from which region you have hired the app development services, matters a lot. The charges charged by the companies of Asian countries are comparatively less than the companies belonging to the US. To the extent the cost of the feature-rich app like Clubhouse matters, it may cost anywhere between $30,000 to $45,000.
XongoLab is an award-winning mobile app development company offering a wide range of app development services. We will help you in giving strong competition to your competitors and setting a benchmark for your brand.
You may also like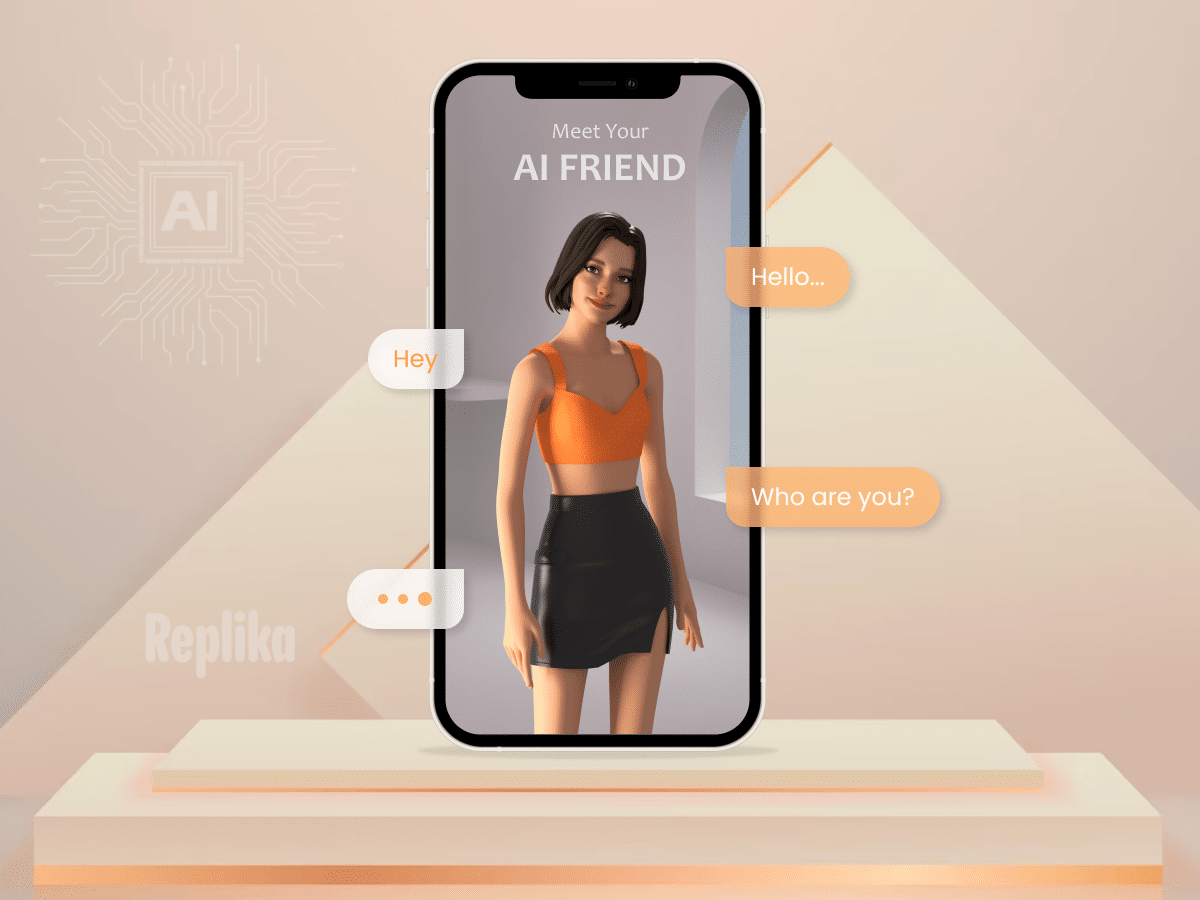 A Detailed Guide to Building an AI-based Chatbot App Like Replika
Jignesh Nakrani
Artificial intelligence links progress and those seeking personal growth. Chatbots have emerged as a popular tool for engaging users and providing personalized experiences among the myriad of AI applications. One… Read More