Customer-First Mobile App Development Company
Xongolab is the right answer to your concerns about how to develop mobile app. Give no reason to your customers to shift to your rivals by utilizing our top-edge mobile application development services. Our expertise helps you hit the right chord and our app services as a perfect bridge between your business and customers.
Blending expertise with sophistication, our array of experienced developers come up with marvelous ideas to present your business on the mobile platform.
Focused on providing the latest technological upgrades with our innovative solutions, our team skilled at offering mobile app development services makes numerous efforts to upgrade their knowledge. Keeping their knowledge on the latest technological know-hows updated, our developers provide the latest features that a top-downloaded app should have. Going beyond how to develop mobile app, our developers stay up-to-date with what's up on the technology front and also implement the nuances to understand user response.
Designed to meet your business requirements as well as long term goals, our proactive team delivers mobile app development services that drive your business towards decisive success. With our process beginning from intensive research about your app idea and ending with extensive app testing, you can be assured of a bug-free app that gears your business towards a new direction. We believe in transforming the identity of a business and giving it a whole new meaning that is perceived with admiration and reverence.
Providing Next-Gen Mobile App Development Services
Beginning our journey as a software and IT development service providing entity, we have grown exponentially to emerge as a successful mobile app development company. Our up-to-the-mark services have helped businesses standout in the industry. Our app design aims to attract and hold the attention of customers whereas the intuitive features in the apps designed by us help you create a unique comfort zone for the users. Stand out with our result-driven mobile app development services that help you beat your rivals.
Take a Look at Our Grandstand
Assisting businesses in harnessing the power of the best technologies on the market, our team delivering meticulous mobile app development services stands out from the crowd. Go through some of our mobile innovations that helped businesses revolutionize their processes and outputs.
Technology Reigned Mobile Application Development Services:
With technology changing every minute, we feel that it's important for business solutions to be technology dominant. Accoutering the latest tech developments into the mobile apps we create, our mobile app development company crafts realistic and befitting solutions that push up business growth.
Swift

Android

Kotlin

Xamarin

Titanium

Phone Gap

JQuery

Ionic
Xcode

Mobile Angular Ui

Sencha Touch

Kendo Ui

HTML5

Java
Node Js

Angular Js

React Js

VueJs
How To Develop Mobile App – Our Technique
Blending the requirements of the client with the convenience of the end users, our iterative development process leads to a winning mobile app that dominates the app world. Beginning by defining the strategy, it goes through different stages which makes business requirements crystal clear. Our support continues to post the launch of the app.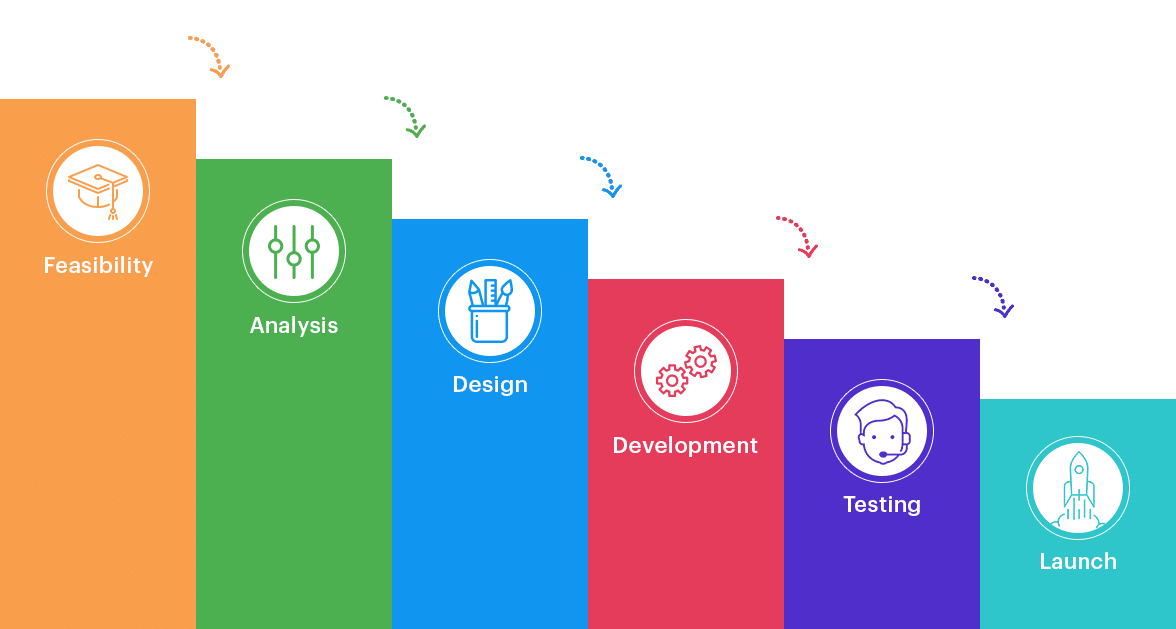 Business Segments Benefited by Our Mobile App Development Services
With our expertise expanding over the years due to our stint as a professional mobile app development company, we are empowered with the ability to create simple yet attractive mobile apps in different areas. A number of industries such as advertising, hospitality, human resources, tourism, travel, education, healthcare, etc. have gained the advantages of our mobile app development services.
Frequently Asked Questions
Why I should go for Xongolab to create mobile app for my business?
By hiring Xongolab as your mobile development partner, you can reap the following benefits
• Professionalism
• Transparency
• Top-quality app development process
• 24X7 communication
• Experienced and talented developers
• Flexible hiring models
• Powerful insights into the existing app model
• Amazing UI/UX design
• Engaging app creation
Which type of platforms are you using to develop mobile app?
At XongoLab, we develop mobile apps in native as well as cross-platform.
• For native, we are using IDE for both iOS and Android, i.e. Objective C/ Swift with xCode for iOS and JAVA/ Kotlin with Android studio for Android.
• For cross-platform, we are using Flutter, React Native, and PWA for developing mobile apps.
Where you based from and what is your team power?
We are based in the India and Singapore and we have 50+ in-house skilled and experienced developers and programmers.
What will you deliver to the client?
Mostly, we are delivering the Android App, iOS App for each role as well backend panels as per client requirements, even our team will also help to launch your apps on the App stores as well.
What if I want any additional features in the app after the blueprint has been finalized?
We follow a flexible app development process that lets our clients introduce changes at any stage. We consider the changes needed and fit them in the existing process.
Should I develop an app in-house or outsource the app development process?
It is always better to outsource the development of the app because it involves less cost. It definitely takes huge cost as well as efforts to create an in-house team with infrastructure and other resources.
On which project development methodology are you working with?
We are working with both Scrum and Agile methodology.
After confirming the project, we will provide one team, including junior & senior developer and project manager to work on your project. You can communicate the team on Skype or WhatsApp whatever you prefer. This team will always do scrum meeting and decide some tasks everyday and upload the tasks on the Basecamp (Project Management Tool). So, you can watch each and every task and milestones which will be uploaded & done by the developer. If you feel something wrong in the development then you can also make a comment to the developer directly from the basecamp. In short, we are following totally transparent Scrum and Agile methodology where you can get the clear idea about our work.
On which cost model are you working with?
We are working on 3 types of cost model:
• White-labelled Model:- We will give you our ready-made mobile application with your branding, languages and payment gateway. With this model, we will guarantee you to launch your app within 10 working days.
• Go with Scratch Model:- As per your requirements, we design and develop an application from scratch. The features and functionalities will be developing totally as per your requirements and with this model we guarantee you to launch your app within 50 working days.
• Hire Developer:- You can hire our dedicated developers on very affordable rate and these developers will do fully work on your projects as per your timing.
How long does it take to develop and launch a mobile app?
Just like the cost, the duration required to develop an app depends on a variety of aspects such as functionalities needed, the platform for development, and experience level of the developer, hiring model, testing, and many more.
For which kinds of industries are you developing mobile app?
We are working with almost all industries like eCommerce, healthcare, hospitality, government, on-demand, banking & finance, education, media & entertainment, retail, transportation and many more. We are also working with from a small range to large enterprise.
Do you provide any type of support after project completion?
Yes, of course. At the point when the project is completed and delivered to you, we are still bound to convey you our maintenance services. We offer assistance for bug fixing or any other minor changes that are part of the project scope with no extra charges. Once the period of free support is over, we provide paid support at very nominal rates.
Client Reviews
95% of satisfied clients have appreciated our work and recommended us to other clients.
Read All Reviews
Mohammed Kriez
XongoLab is one of the professional mobile app development companies that we have dealt with!

Julius Kyazze
The team got to understand both my app requirements and always made an effort to deliver as requested.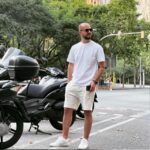 Evi Dedja
I am very impressed by the way the team at XongoLab work. They help build your ideas and turn them into reality.

Richard Ling
Commitment to deliver regardless of the amount of time needed to completed the tasks.

Paola Baquero
They have a very complete team, where they attended each of my requirements and offered different solutions.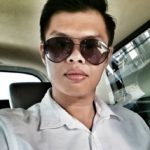 Andrew Yuen
They never fail me on all of our request and always complete the task according to time line.

Jason Cowles
I've worked with XongoLab on several initiatives. They consistently deliver a quality product on time, on budget.

Akshay Sewani
If you are looking to build mobile or web applications, just get in touch with these guys and leave the rest to them.

Gourab Mukherjee
Extremely Reliable and a Hardworking team and good value for money! The culture of the team is extremely reliable.

Kristin County
Happy to have had XongoLab help our startup in this early stage. They have really been a partner for us!

Faisal Al-Salem
Understand any requests even if we don't give a clear brief Very flexible team

Dominic Phan
XongoLab's team was very professional and quick to respond to queries and delivered before the agreed date.
Blogs
We light the lamp of knowledge by spreading it. Sharing the knowledge we gain helps us enter deep insights and make meaningful transformations in the world around us. Look how we contribute towards a technologically better world.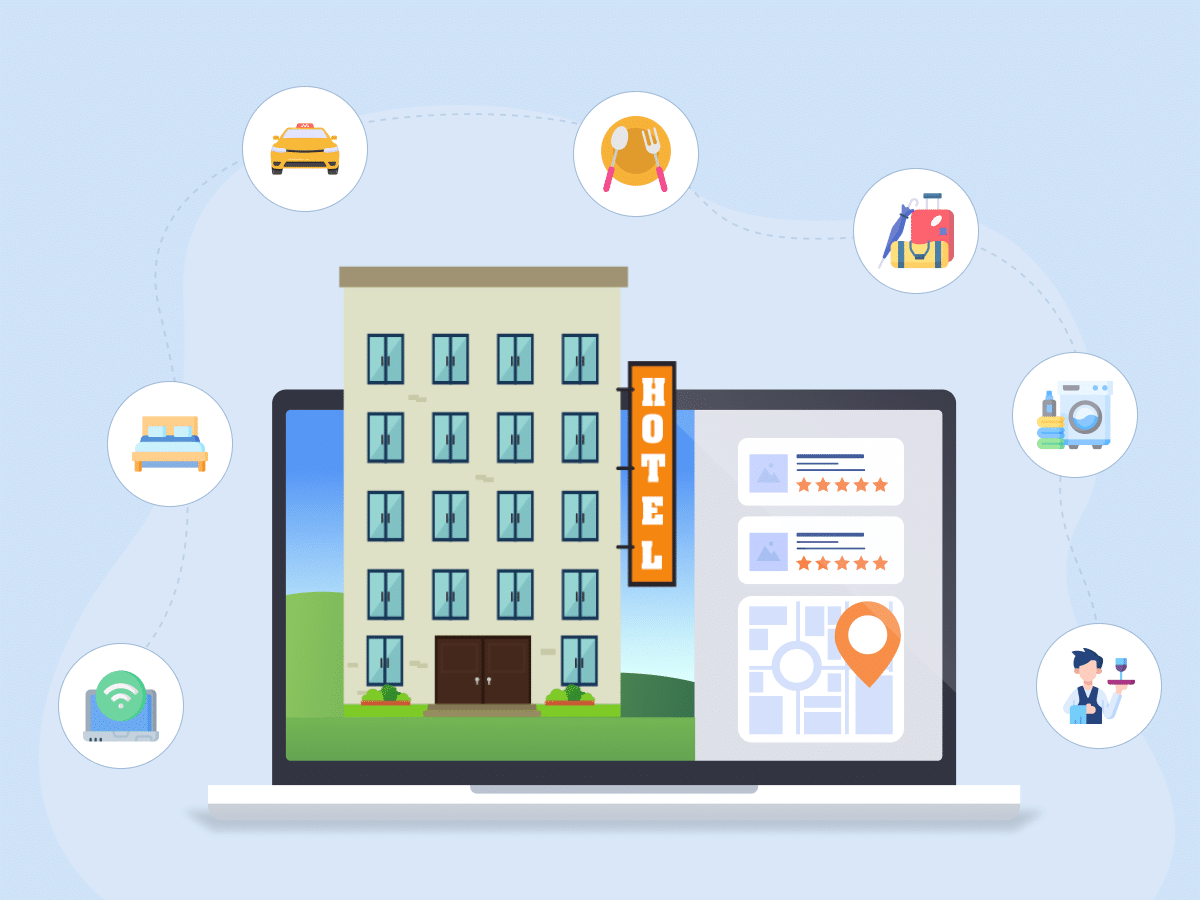 The Ultimate Guide to Hotel Management Software Development
Imagine a scenario where the reception area of your hotel is inundated with guests seeking assistance, staff members...
Continue Reading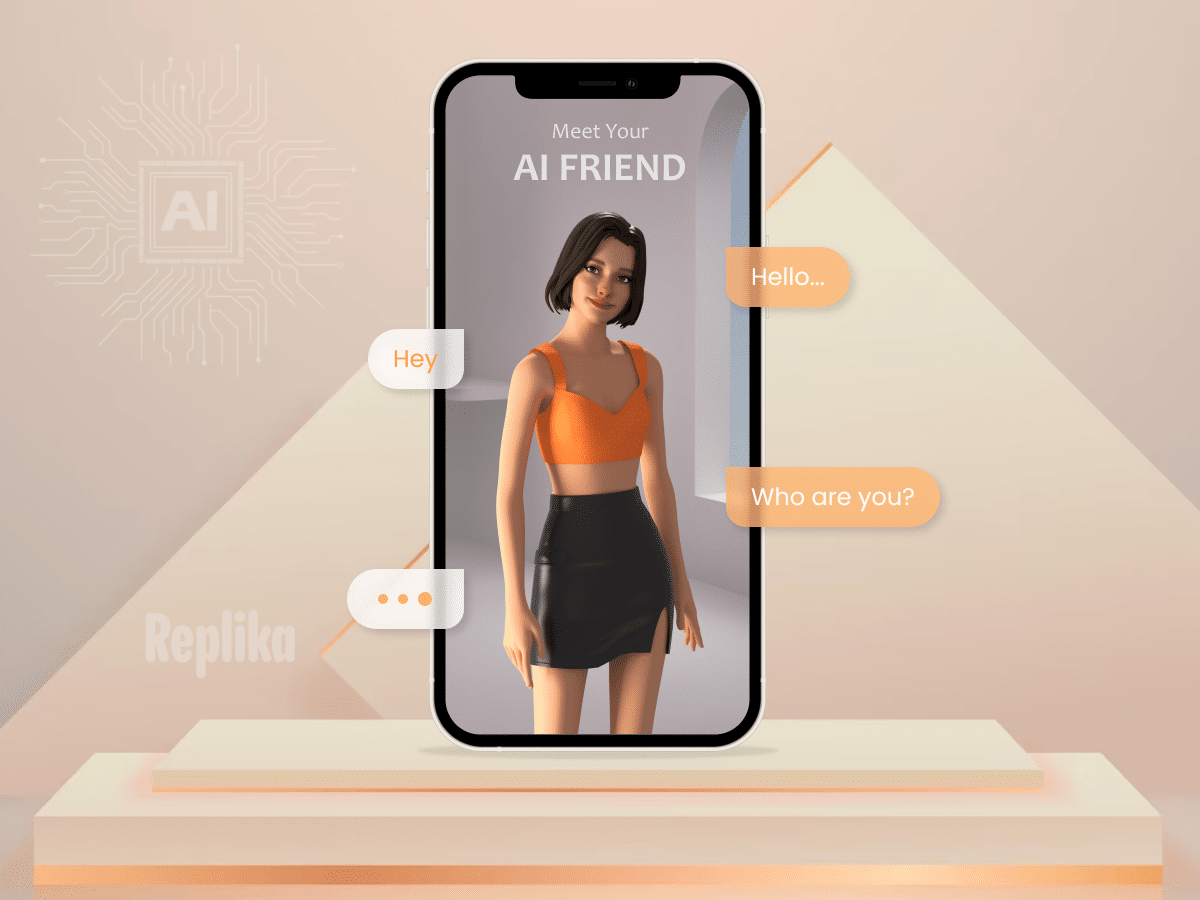 A Detailed Guide to Building an AI-based Chatbot App Like Replika
Artificial intelligence links progress and those seeking personal growth. Chatbots have emerged as a popular tool for engaging...
Continue Reading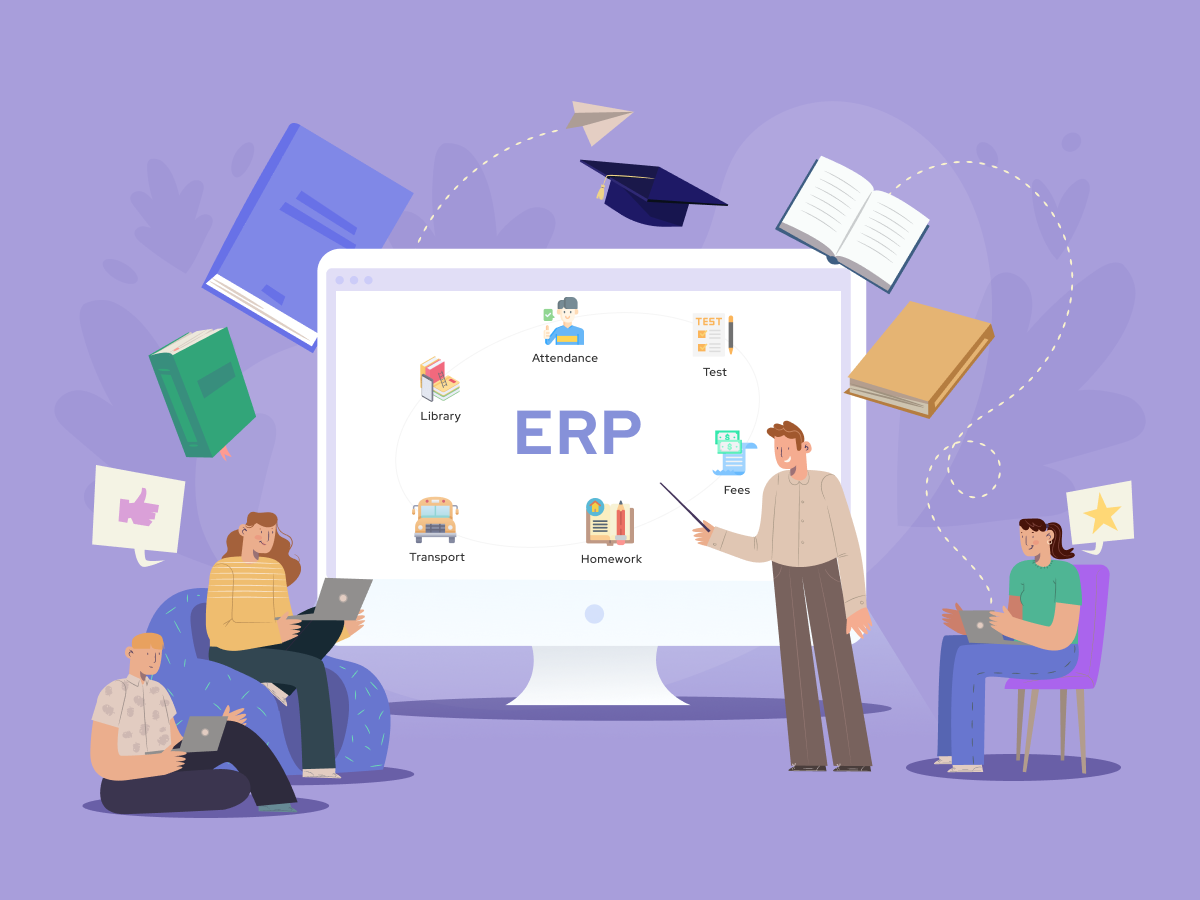 How Much Does School Management Software ERP Cost?
Technology is vital in transforming various sectors and applications, and school administration is no exception. Ongoing digitalization brings...
Continue Reading
Hire Dedicated Developers
With our hire model service, you will be able to hire a specific developer, who has experience in your business niche to work exclusively on your project.
Part-time Hiring
Full-time Hiring
Hourly Hiring
Hire Developer