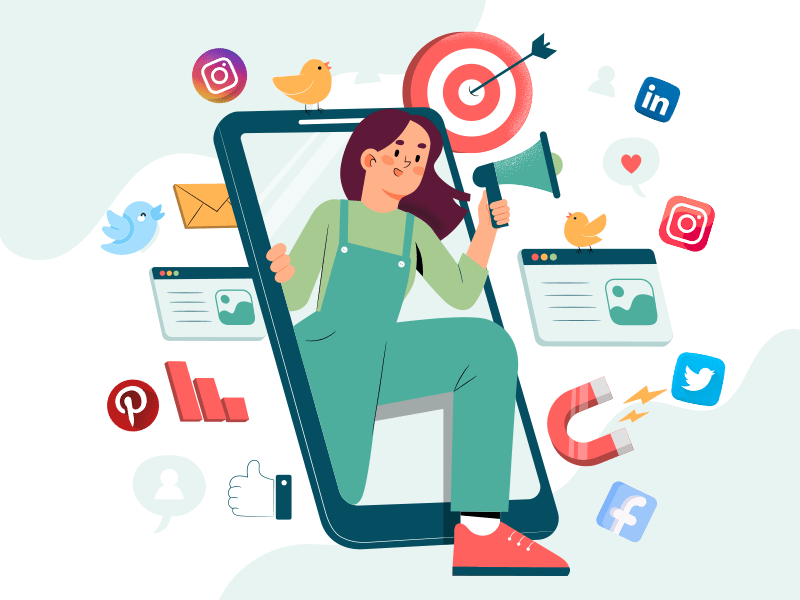 Ankit Patel

October 08, 2021

4 min read
Advertising has travelled through the generations evolving from print media to the digital world. Gone are the days when advertising was considered the only effective marketing channel for promoting a brand. The changing landscape of the digital arena has paved the way for new mediums like mobile apps as the necessity for business growth.
And wonderfully, mobile app marketing has seeped into the mainland becoming a requirement for every business online not only to expand their customer base but also to improve their brand's image.
Emerged as a strong promotional tool, mobile apps play a leading role in marketing strategy. Starting from automation of the business, offering products on the small mobile window to improving customer service, mobile apps help to do everything at ease. Additionally, leveraging the services of a Mobile app development company, brands don't have to struggle to build apps for their businesses. They can easily get the mobile apps developed for their brands to connect with their customers.
So, let's see how feasible is mobile app marketing and how it works to boost your brand's image and sales ratio.
1. Improving Brand Awareness and Attention
Business marketers always try to discover new opportunities, new platforms, and new markets to promote their brand. And, among the many, mobile apps can be quite useful in boosting brand visibility and awareness. A mobile app can also help to strategically increase the customer base.
Once the app is installed on a mobile device, its visibility increases automatically. Moreover, the user interacts more frequently with a brand's app leading to making purchases and availing services.
Therefore, ensure that your mobile app offers unique features as well as has all the required features and functionalities that your customer is searching for. Offering an excellent user interface and user-friendly experience, your app can easily turn potential customers into loyal customers.
2. Increasing Your Target Audience
Along with bringing the world on the common platform, the internet is not only breaking the boundaries but also creating things that were not possible in real-time. And one such invention, mobile apps are not just increasing user base in one country but expanding across the globe.
With the aid of geo-targeted push notifications, locale brands can spread the word through messages to their target audience. No doubt, it helps to increase the user base around the world rather than having a limited customer base in a specific region. With said that app marketing inadvertently helps to quadruple your target audience as well as scale up your sales graph.
3. Helps Collect Data
To build a good promotional campaign, it is important to analyze customer behaviour. When your app resolves the problems of your customers, they are more open to sharing their feedback and data.
Thus, you can easily use a mobile app marketing channel for your brand to monitor your customers' behaviour, their favourite shopping list, engagement levels, locations, browsing habits, duration of mobile usage, favourite hours and more.
The data helps you to easily collect your valuable user insights, study their buying patterns, understand their needs and accordingly customize or improvise the products or services quickly. Apparently, your mobile app development company can easily help you extract your customer reports with a well built-in feature in the app.
This way you can collect valuable user insights, analyze the data, understand the needs of the customers and improve your product quickly.
4. In-Depth Connection with Customers
Customer engagement plays a crucial role in a marketing strategy and mobile apps can do a lot into this. It helps to form a deeper connection with your future prospects and customers.
In today's era, with less attention span and demand for a personalized experience, it is crucial to offer fresh, and personalized content. This helps users to engage easily leading them to their desired requirements.
Another way to build connections with your customers is through Push Notifications. Without a click, it easily catches your user's attention and makes them check your app about what's new in there. However, a push notification should be of value offering some discounts or perks. Additionally, it is best to limit it as too much exaggeration can irritate users.
5. Increasing Sales Ratio
In the new age of the mobile era, everyone is looking for everything at their hands' touch. And, applications are the ones that offer the best customer experience making everything starting from searching, buying to paying for products simpler and easier. It is the most convenient and handy, which eventually results in upscaling the sales graph.
Not just for selling, apps can also help in boosting sales by offering reward programs, referral programs, and other additional services. Hassle-free purchase and quick payment procedures on apps give customers ease of buying at their finger's touch making them loyal buyers as well as attracting other customers. This is the quickest and most convenient app marketing strategy for scaling higher sales.
6. Helps Increase Customer Loyalty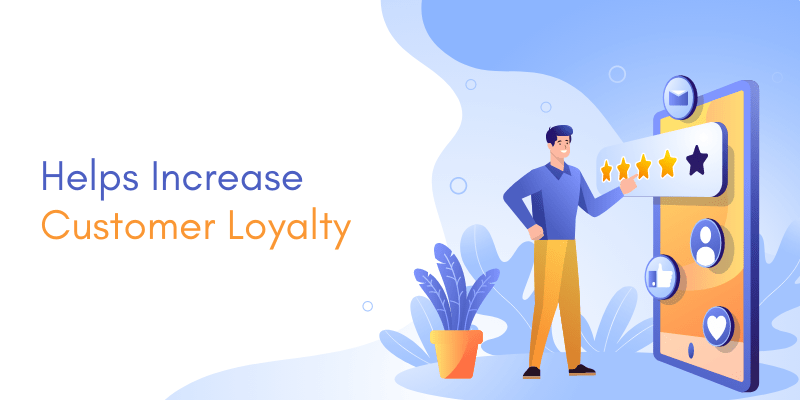 Loyalty programs and reward systems on your apps are a fruitful strategy. As a lot of businesses are bursting out, gaining customer loyalty is a big challenge even for nameable brands. Hence, app marketing is the right weapon for improving customer loyalty.
When you reward or offer loyalty points to frequent buyers, it encourages them to come back and buy more. They would like to spread a word of mouth to their fast friends, even turning them to your customers. Thus, through mobile apps, a loyalty program can be implemented quickly and it easily helps to establish a strong connection with your users turning them to be your loyal customers.
7. Mobile Apps Aid in Social Networking
Mobile networking through various social platforms is out there among the masses. And, this is a great opportunity for businesses as it helps to spread the content quite easily and too quickly making it go viral in a spur. No doubt, mobile apps allow users to share and like the brand's content across all the social platforms. In a way, mobile app marketing involving social media is a perfect way.
Wrapping Up
Harnessing the power of the mobile app as a marketing tool is the next thing that you have to figure out. How best can you leverage your brand app for promotions and marketing strategies is up to you. The above tips no doubt can act as Midas touch for your returns and you can hugely gain through it. And for an effective app, ensure to connect to a trusted mobile app development company.
Developing a mobile app for your brand is one thing, but you must also understand that the mobile app landscape is difficult to navigate. Thus, just an average app won't give due results. Therefore, for an effective mobile app to be used as your marketing tool get it developed with a mobile app development company. Well, leveraging the best features of your brand's mobile app, no doubt, you can easily take your business to the next level.
You may also like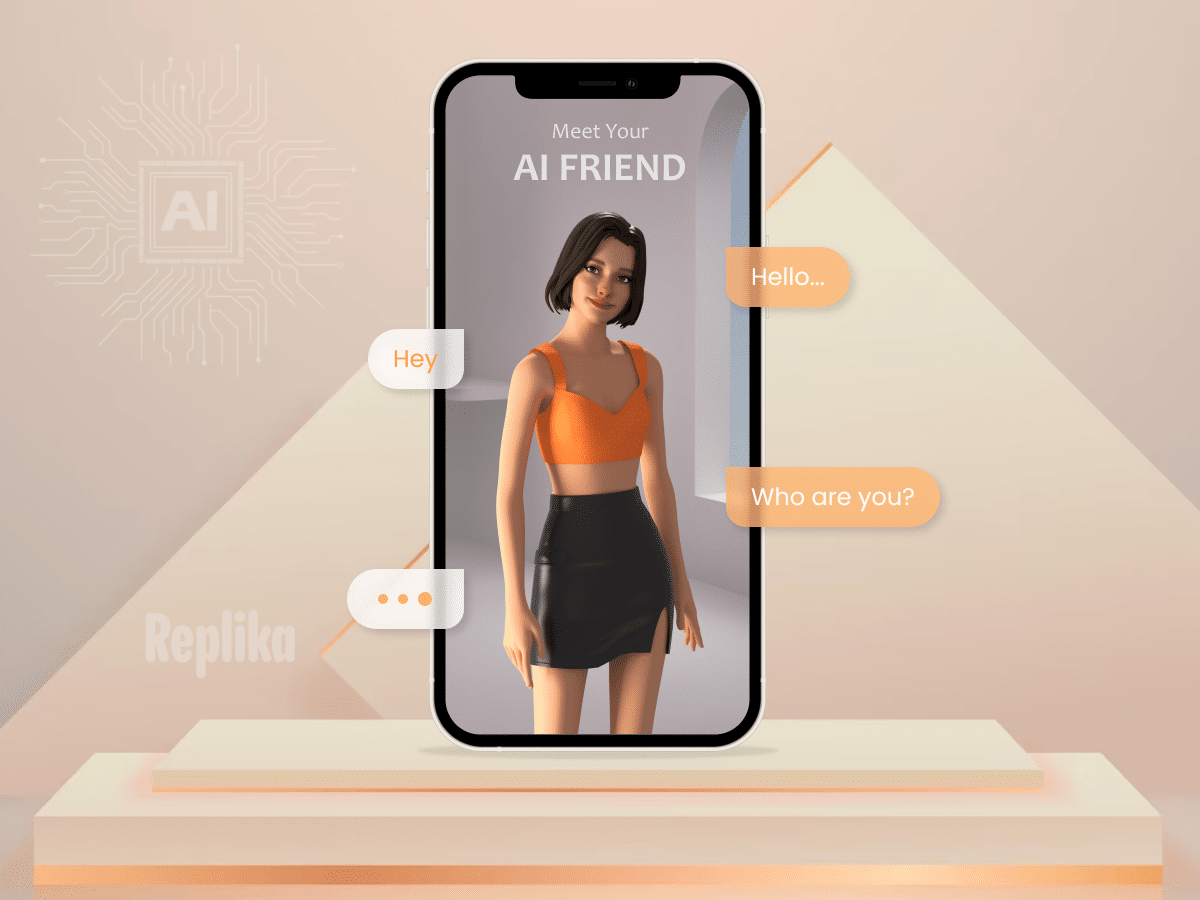 A Detailed Guide to Building an AI-based Chatbot App Like Replika
Jignesh Nakrani
Artificial intelligence links progress and those seeking personal growth. Chatbots have emerged as a popular tool for engaging users and providing personalized experiences among the myriad of AI applications. One… Read More