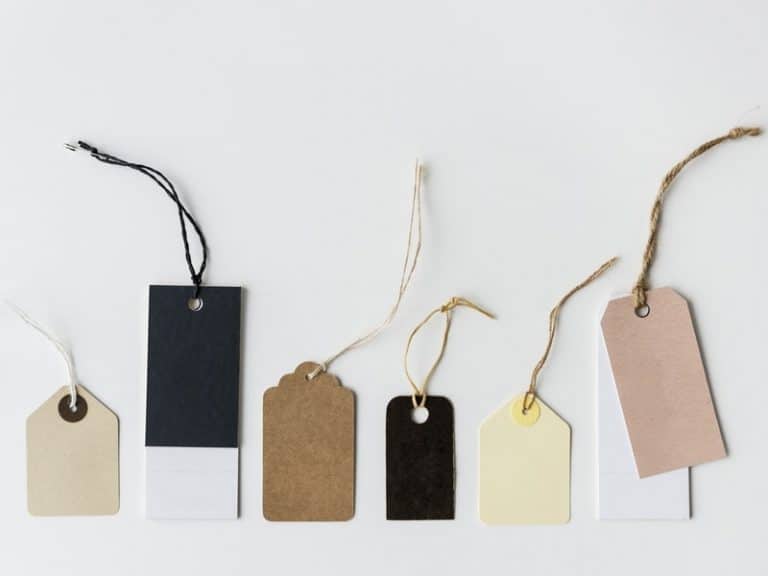 Ankit Patel

April 27, 2018

5 min read
What is the eCommerce growth plans outlined for the current year? Are you planning to redesign your website, diversifying into product categories or opting the international route? Whatever might be your plans, it is good to have an eye on the latest eCommerce trends in 2018 that are expected to roll out in the coming months.
1. The growth of eCommerce will be at the rate of knots
According to figures emerging from Forrester and Emarketer, online marketing in the US is estimated reached around $ 440 billion during the last year. Online retail sales will not only increase due to more consumers, but due to increased spending habits. A consumer spends around $ 1030 average on online shopping.
The rampant demand of eCommerce might force consumers to change their spending habits. Only 20 % of total physical shopping in US takes place in retail outlets. A big reason for this change could be attributed to the presence of Amazon, which happens to be a leader in online retail sales.
2. Black Friday and cyber Monday will be on the same platform
This has been witnessed in the year 2016 and 2017, and we are likely to come across again in 2018. The link between the two is getting blurry as the concept of shopping holidays is moving online. Black Friday Street witnessed a fall by 8 % as many consumers opted to shop online. One could see the preference for eCommerce in US as consumers spend a whopping $ 3. 45 billion on cyber Monday.
This is likely to extend for the whole month of November. Cyber November provides an option for all consumers who are tired of Black Friday to take part in online sales shopping without the pressure of doing it on a particular day. It provides a level playing field for the small firms to compete with the big brands.
3. The top priority has to be consumer rate optimization
Monetate has submitted an eCommerce report that went on analyse 19 billion shopping sessions in the year 2016, the conversion rates on a global level varied in the region of 2.5 to 3 %. The add to cart rates touched 9.6 % globally in 2017. Around half a session of shopping sessions went on to end without a purchase.
The retailers are also planning to pump around $ 23 billion in advertising, along with digital marketing by 2020. Their main objective is to gain higher conversion rates from these campaigns. You would need to reduce frictions in this shopping journey and work at improving conversions which will continue to be among the top eCommerce trends in 2018.
4. New tech solutions for eCommerce will emerge
Once eCommerce grows, so does the market of tech. In the year 2017, the market of tech boasted around 3500 providers. Around 76 % of online retailers, in UK considered innovation as one of the main pillars. This number is expected to increase in this year as eCommerce finds its feet and there is an evergreen demand for tech that specialized in tailor made solutions for eCommerce.
The major sought out eCommerce solutions in 2018 will focus on customer experience. This may also include predictive along with real time analysis along with personalization (off site and on site) the online retailers will look at options that provide an in-depth analysis of customer behavior patterns and consumer engagement across multiple channels can be traced.
5. Mobile shopping will turn a new leaf over
In spite of huge expectations, there has not been major improvement in terms of eCommerce conversion rates in terms of mobile devices. As per the prediction of Garner, mobile eCommerce is expected to churn in about 50 % of revenue in the US.
This in no way means that any investments in mobile will be in vain. As per Forrester, consumers pick up their mobile phones around 200 times a day and a major portion of this time is being spent on discovering ecommerce brands or websites. By the end of this year, 60 % of visits to eCommerce websites will emerge from smart phones.
6. Shopping on a multi-channel level will reduce frictions
By now one thing is sure that consumers are device driven. A shopper who browsers the contents of your website will on all counts pull out the phone and search online for product information, rather than go home and order from a laptop. In fact, around 42 % of consumers opt the online route when in store to explore products and shopping methods.
In 2018, we will see that the brands along with the retailers, will work towards improving their experience, and in the process reduce friction among multi-channel shoppers. There will be more effort to focus on shared inventories between seamless and physical stores. This will ensure a professional product pick up and return.
7. The design patterns will focus more on mobile shoppers
Till now the mobile shopping is at an early stage of growth, the fact of the matter is that consumers do use their mobile phones to browse eCommerce sites. If their mobile version is superb, the chances of returning to the desktop and making a purchase is a bare minimum. The ability to provide a smooth shopping experience will be one of the major challenges that design trends are likely to see in 2018.
8. Faster delivery along with free shipping wills the work on areas
When you are trying to predict the future of retail, the focus is on progressive strategies. But much before these things come into play the first and most important thing which consumers look upon is delivery free? Do I need to pay anything?
In 2018, most of the retailers will focus on providing free shipping along with super-fast delivery to counter shopping giants like Amazon. A trend is that 44 % of online shoppers abandon their shopping cart if the delivery happens to be on the expensive side. 83 % of the people are willing to wait for a longer time for their products to arrive if it happens to be free shipping
9. UGC is going to play a big role in 2018
The eCommerce trends in 2018 point to the fact that retailers need to look at additional options on how to differentiate them from consumers. Though price, products along with free shipping can easily be matched, it is the content that will help the online retailers to gain a competitive edge in the market.
Shoppers, who are comfortable with UGC, are more likely to link up with a retailer than those who are not planning to engage. The main reason is that around 85 % of users find UGC to be more influential than brand related content. Consumers prefer UGC because it is trustworthy on all counts.
10. Videos will be important
In 2017, most of the talk about videos in eCommerce was centred on shoppable videos and the advantage which the consumers had browsing it on YouTube.
In 2018, the focus will be on videos to be used in eCommerce sites. All of us are aware of the fact that product videos, is bound to enhance the "Add to Cart" conversion, by 74 % and boost the consumer engagement by as high as 340 %. Till now the major discussion has been evolved on what are the benefits of using videos in ecommerce, but now the trend will be on how online retailers aim to maximize their video strategies which will churn out more revenues.
And here you go! The above mentioned are some of the top eCommerce predictions of 2018. This is modelled on past record and winning trends that has been witnessed in the last 12 months or so. Though there was big prediction that VP and beacon will have a stranglehold on consumers in 2017, but all this fell flat. This is the main reason on why our predictions for 2018 are pretty modest and this is pretty reasonable as well.
But do keep in mind there is always scope for surprises!
You may also like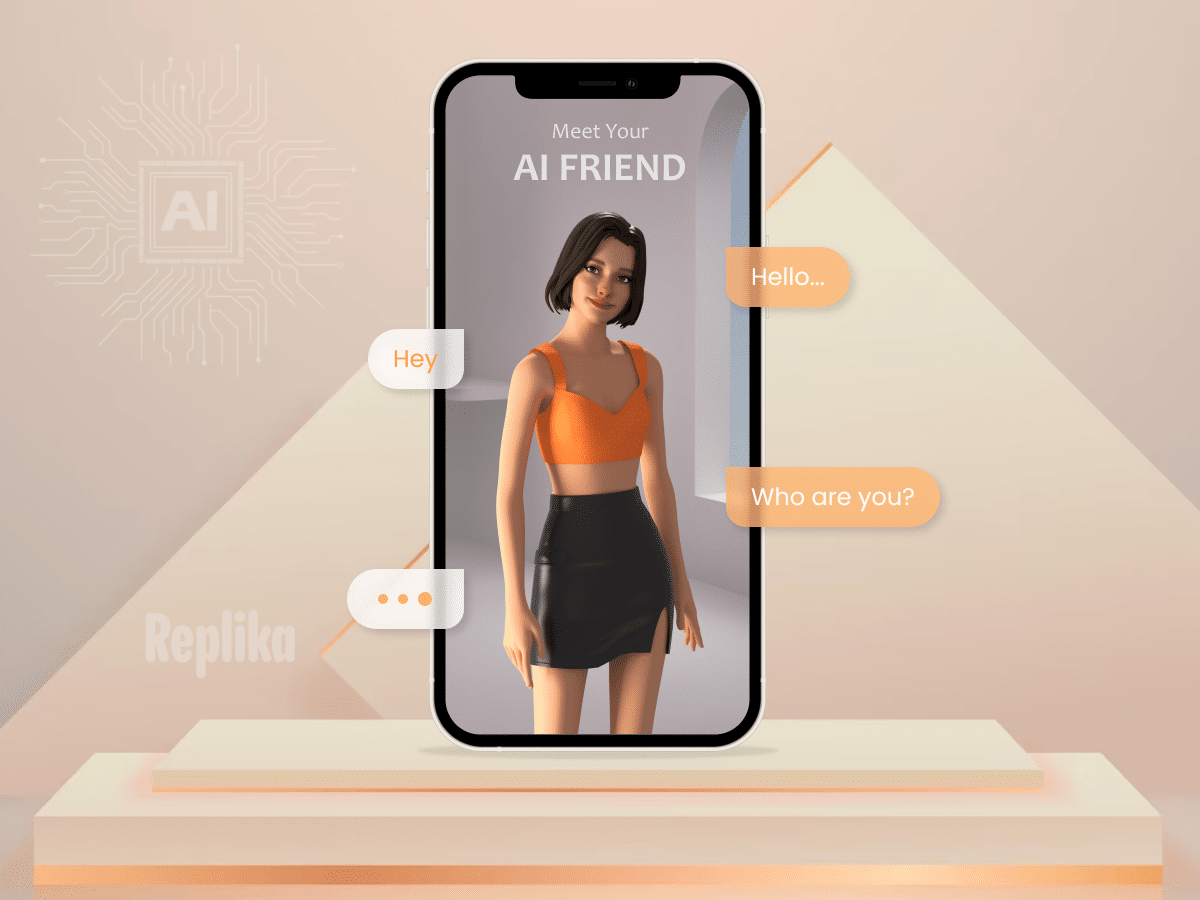 A Detailed Guide to Building an AI-based Chatbot App Like Replika
Jignesh Nakrani
Artificial intelligence links progress and those seeking personal growth. Chatbots have emerged as a popular tool for engaging users and providing personalized experiences among the myriad of AI applications. One… Read More