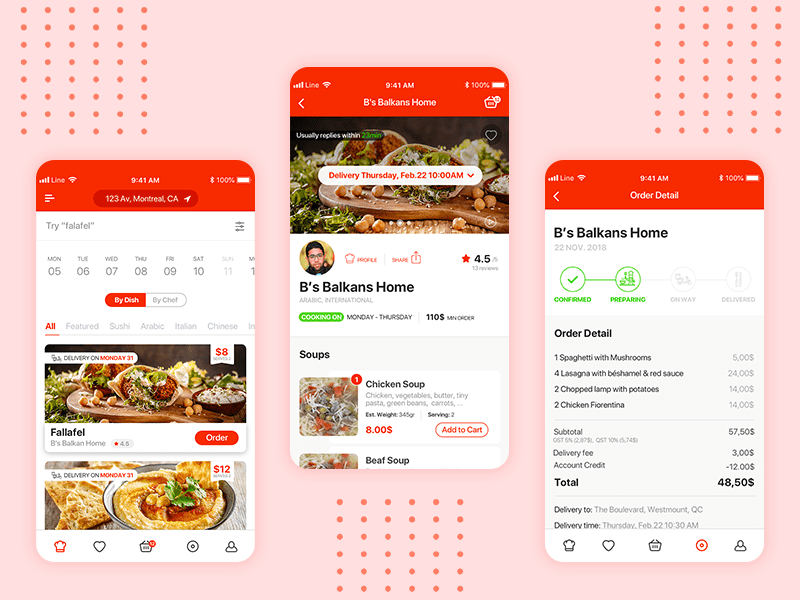 Ankit Patel

December 27, 2019

5 min read
At every corner of the city you will find restaurants serving national and international cuisines which people love to try. It's not possible to visit every restaurant and dine. In this digital world, things can be done with just a single touch. The digital revolution offers us a new medium through which we can get our desired stuff and food while sitting comfortably on our couch. Hence, with the food delivery app, it's now possible to choose and place the order for your favorite scrumptious cuisine at best prices with online deals and discount coupons in no time.
Our life has become more convenient and comfortable with the food delivery apps. Swiggy, Foodpanda, Grubhub, UberEats, Zomato, are some of the food delivery app examples having splendid, user-friendly and exclusive features. Though they have already hit the food delivery market and doing pretty well, still you can also launch your own food delivery app and en-cash huge profit chunks.
For a successful food delivery app you need to assess carefully different strategies. This blog can prove to be helpful for you as it discusses vital strategies that you must, without fail, consider before developing a food delivery app.
1. Easily Accessible Interface
Remember that the very first screen, which your customer is going to log in, must load quickly and be understood easily. If any customer faces difficulty in connecting with your food delivery app instantly and cannot find easily for what they have been looking for, for example, their favorite bistro, menu items, and deals, they will surely switch to another food delivery app or uninstall it.
If your customers uninstall your application, then your efforts and investment developing a food delivery app will go in vain. Lure your customers with an easily accessible and attractive interface. Make sure that they easily navigate through every app features without facing any issues. Apart from that, also ensure that the interface is designed in such a manner that every common feature like restaurant search, discounts, deals, and menus is clearly visible to your app users.
2. Secure Payments
We all are concerned while making online payment and expect a secure and safe payment gateway so that our debit card and credit card details are not revealed. Online security, being a major concern, you need to set a secure and safe payment gateway so as to gain the trust of your customers. Apart from that, if you are going to use the data from your customers for your personal purposes, you will have to take your customer's consent. If you succeed in developing the trust of your customers, this means you are moving in the correct direction.
3. Live Tracking Of Order
For luring its customers, Zomato and UberEats is offering this significant live tracking feature. In fact, this is one of the essential features that every food delivery app must-have. Everyone would want to know the status of their order, even the restaurant owners would want to know whether their customers are receiving hot food on time or not. Using this feature, the food orders can be easily tracked.

4. Offers & Rewards
Offers and rewards have always attracted and retained customers. Many restaurants from time to time run promotions for attracting more number of customers. Your app must be capable of making such types of announcements prominently so that whoever uses your app immediately discovers the rewards and offers.
5. Push Notifications
Push notifications are the best medium through which you can notify your customers about the ongoing offers and rewards. But, don't forget that push notifications can be a double-edged weapon. Too much of its use may compel your customers to uninstall your app and very limited use might result in revenue loss. Hence, the best way to use push notifications is to ask the customers the notification quantity and time they would want.
6. Multiple Methods for Ordering
Do not concentrate on making the app compatible with iOS and Android platforms only. Other than these two platforms, make sure that your app is compatible with the desktop app and you have website ordering options too.
7. Budget
The mobile app development world is immense when we talk about available expertise, frameworks and the features that you would want to get inserted in your app. The quality of your app purely depends upon the amount that you can spend. Hence, before hiring the services of an app development company, you must consider your budget. The company will match the best services with your budget to deliver the best product.
8. Choose Frameworks
Before developing a food delivery app, you must decide the operating system or the platform for which you want to make your app available. There are iOS, Android and Windows platforms. Once the platform is figured out, an ideal app development company will provide you with ample choices in respect of frameworks for creating an app along with their features from which you will have to choose the apt framework that would be perfect for your purpose.
9. Now About Your Customers
To make your business successful, you must know about your customer. Prior to developing your food delivery app, you will have to be pretty much sure about who you are going to target and know their liking and disliking. The app's look, user-interface, functionalities, and other app features must always be designed as per your target customer.
10. Know Your USP
The food delivery market already has plenty of players and you are going to be a novice here. For succeeding in this market you must know your USP and design your app accordingly to that so that it gets highlighted. There should always be one or two things unique or different in your app that would differentiate your app from your rivals and attract customers towards it.
11. Build A Custom Website
Just having a mobile app is not enough. You must also build a custom website to get more return from the food delivery app. Make sure that the website you are going to build must be mobile friendly because many users like to access the websites through their mobile instead of a laptop or desktop. Create a unique, appealing and user-friendly website that would tempt foodie lovers.
12. Uncomplicated Procedures To Place Order Placement
The app must have uncomplicated procedures for placing food order so that it can be easily accessed by even those customers who have very little technical knowledge. In short, the app interface must be intuitive.
13. First Start Locally
It is good to think of expanding business globally, but you must first focus on a small area, start locally and then expand slowly. Choose a city or an area where you would prefer to start first. After a certain time, you can check your app's operations and trace out issues related to it. Rectify those flaws and then gradually expand your service areas.
14. Social Media & SEO Friendly Platforms
Let the search engines such as Yahoo, Google, read your app and place your app at the top of the search list. Database management and the information architecture must be in such a manner that the search engines can read your app with ease. When connected with social media platforms like Facebook, Pinterest, Twitter, Instagram, people can easily share their personal experience on those platforms. These platforms will bring continuous traffic towards your app.
15. Pen Down A Detailed Database Of Restaurants
Get to know which restaurants would like to deliver food through your food delivery app. You must have an exhaustive and detailed list of all the targeted restaurants present in your nearby area like their contact numbers, their menu, delivery areas, etc.
Concluding Note
Life has become easy with food delivery apps, as one can place an order for platters online via a single touch and receive them at their doorsteps. The food delivery business is going to stay in the market for an indefinite time period. If you are into this business and want to remain competitive in this food delivery business race, you will have to make sure that you take care of each and every above-mentioned aspect properly.
You may also like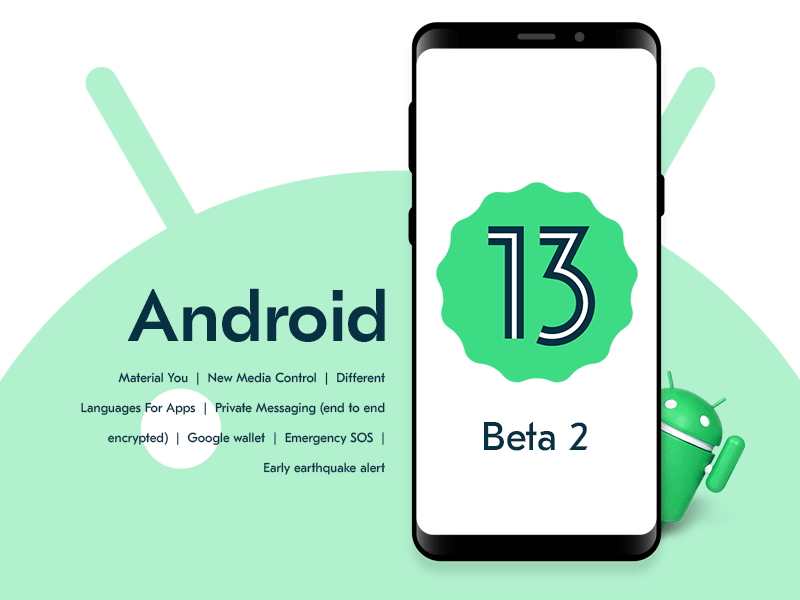 Android 13 Beta 2 Launch – What This Means for Android App Developers
Ankit Patel
Google wrapped up its annual I/O conference with a bang and some cool announcements for the developers and users! The Android 13 Beta 2 is one in particular. Reading the… Read More