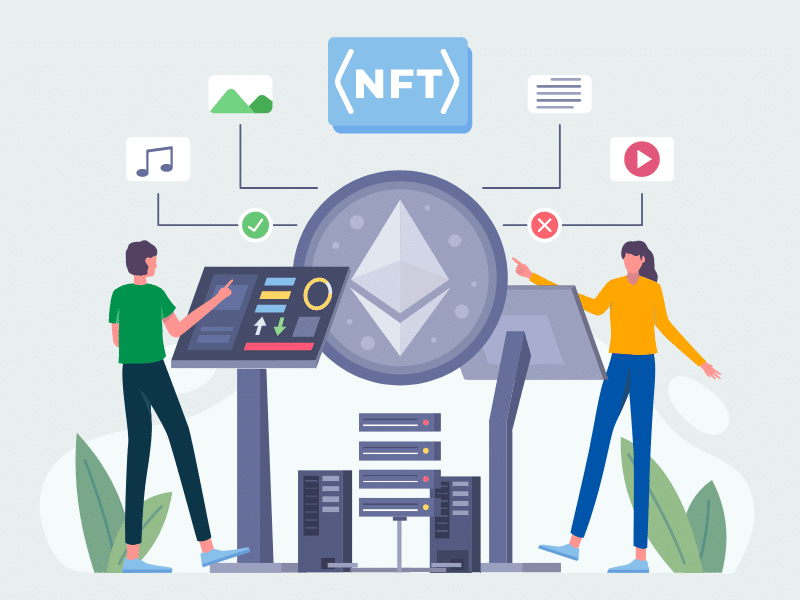 Ankit Patel

October 29, 2021

5 min read
In the modern world, where the digital market is gaining huge traction, Non-Fungible Token is without a doubt the trendsetter and is a fad in all generations. With the Tesla giant making a remark on Twitter about cryptocurrencies, it is seen that the new age investors, creators, and even the naive users are joining hands in buying and selling digital items in the form of NFTs. So, if you are all set to understand this marketplace and are looking for the cost of NFT marketplace app development, jump on the ride.
Whether you are a businessman looking to invest in NFT marketplace development or trying to create your own NFT marketplace app, this ride is going to be exciting.
● What is an NFT Marketplace?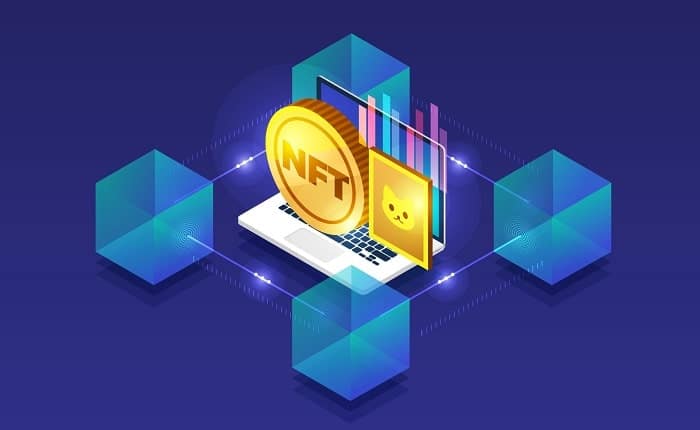 Popularly known as NFT, Non-Fungible Token is a digital asset with a unique code or a digital product that includes a digital certification, which can trace back the owner of the digital asset. Moreover, when it comes to trading NFT, it is not plausible with traditional currency. Buying and selling of NFT are carried out on a unique digital platform known as an NFT marketplace.
It is a dedicated marketplace where digital assets i.e non-fungible tokens are stored or traded. Usually, the marketplace like OpenSea is commonly accessed by buyers and sellers, where virtual products are bought using the cryptocurrencies such as BitCoin and Ethereum. Moreover, these NFT marketplaces normally take specific charges on the total transaction amount of NFT bought or fixed fees on items. Noteworthy, it is important for buyers to have a crypto wallet in order to carry out any transactions on the NFT platform.
Furthermore, NFT marketplace development services segregate these marketplace platforms into two types.
● Niche Peer to Peer Marketplaces
The main function of this marketplace is to offer specific digital assets that imply assets belonging to an exclusive niche. For example, Valuable is a P2P marketplace where you can buy or sell tweets. Similarly, is a Glass Factory, where you can buy digital holograms.
● Universal Non-Fungible Token Websites
A common NFT platform, where anyone can buy any digital item may it be tweets, websites, digital artwork, or domain names. And, some of the common universal non-fungible token platforms are OpenSea, Mintable, and Rarible.
So, what are the top NFT marketplaces? Let's check-in.
OpenSea
SuperFarm
Rarible
Hoard Exchange
Ethernity
These marketplaces offer a dedicated platform for all sorts of trading of digital items. No doubt, it brings in huge returns in the form of commissions, fees, or charges on buying or selling non-fungible items. If you are planning to develop app like NFT marketplace to earn good returns as a business, then you need to find out the NFT marketplace development cost. However, before that, you need to understand how the marketplace work, the basic features, and the development steps does in order to figure out the development cost.
So, let's begin with the user flow in an NFT marketplace.
● How Does an NFT Marketplace Work?
Basically, all the NFT marketplaces follow a standard user flow, and to develop app like NFT marketplace, you should never miss these must-have features.
Step 1:
The user signs up or registers an account on the NFT Marketplace platform.
Step 2:
Then the user needs to set up a crypto wallet for storing NFTs or Crypto.
Step 3:
Now, the user can create or upload a digital collectable (any asset the user wants to tokenize) to put on sale.
Step 4:
When the item is listed for sale, the user can opt from two options: setting a fixed price or auctioning the item and choosing a bid.
Step 5:
The platform moderates assets.
Step 6:
Once approved, NFTS appears on the list for potential customers to buy.
Step 7:
Buyers bid and the owner of the NFT can accept bids.
Step 8:
When the auction ends, token owners get notifications about the top bids from the platform.
Step 9:
The NFT Marketplace platform controls the transfer of digital goods and funds.
Along with the user workflow in any NFT marketplace, the next important thing to know about is the main features of the marketplace platform. And efficient NFT marketplace development services always ensure to craft these features when it comes to the NFT platform.
● Basic Features of NFT Marketplace Development
Storefront
This area of the marketplace offers detailed information to users about items including asset details, owner, price, bids, history, and more.
Search Functionality
The marketplace needs to have a functionality of tagging and management, using which the user can easily search for the digital antiques that they are willing to buy.
Create Listing
This NFT marketplace feature is specifically for the seller. The users need to get access to the platform to create their listings where they can provide buyers with all the details of their NFT collectables.
Auction and Buy
NFT marketplace development services should always build an excellent NFT buying and selling system for all its users. Your platform should allow users to add bid amount or update it, expiration date, and a dashboard showing the details of your bid status.
Wallet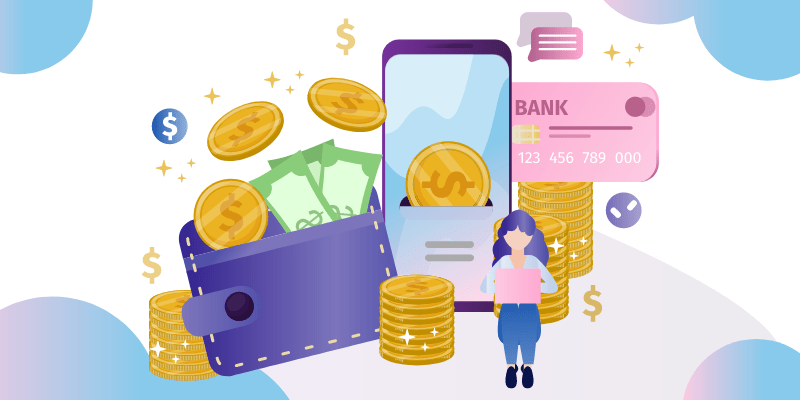 Any NFT marketplace app development is incomplete without a wallet. You need to include the functionality of setting up of wallet for your users for buying, selling, and storing Non-Fungible Tokens or Cryptocurrencies. You can integrate an in-app wallet extension or ask NFT marketplace development services to create your own wallet.
Along with these main features, there are other features and functionalities that your NFT marketplace app development needs to include. A reliable NFT development company is always the best bet when it comes to crafting a full-fledged NFT marketplace platform.
● What is NFT Marketplace Development Cost?
Understanding the wide range of NFT features, it becomes quite difficult to figure out the exact price of developing the NFT platform. However, everyone is looking for a solution for the cost of NFT marketplace app development.
The development of the NFT platform can be approached in different ways and accordingly the prices may vary. Suppose if you opt for a ready-made solution, such as a clone script or a Whitelabel product, it will help to save bucks and can be a bit cheaper. Usually, startups and entrepreneurs can gain from such options.
Moreover, for developing an NFT platform from scratch, the price may vary again depending on the features and functionalities. However, when considering the primary elements that come with a clone script, the estimation can be around $100K – $500K to develop app like NFT marketplace. No doubt, it also varies depending on the customization according to your business requirements. However, by hiring NFT marketplace development services you can get an upper edge over the prices.
In a Nutshell
Now, with all the knowledge and understanding you have gained about NFT marketplace app development, you have the power to make a decision. So, get ready with all your digital valuables and jump into the NFT marketplace. Understanding the NFT marketplace development cost and all the required parameters for development, you can embark on your digital trading journey. And, partnering with a reliable NFT development company for setting up your NFT platform, you can start auctioning today!
You may also like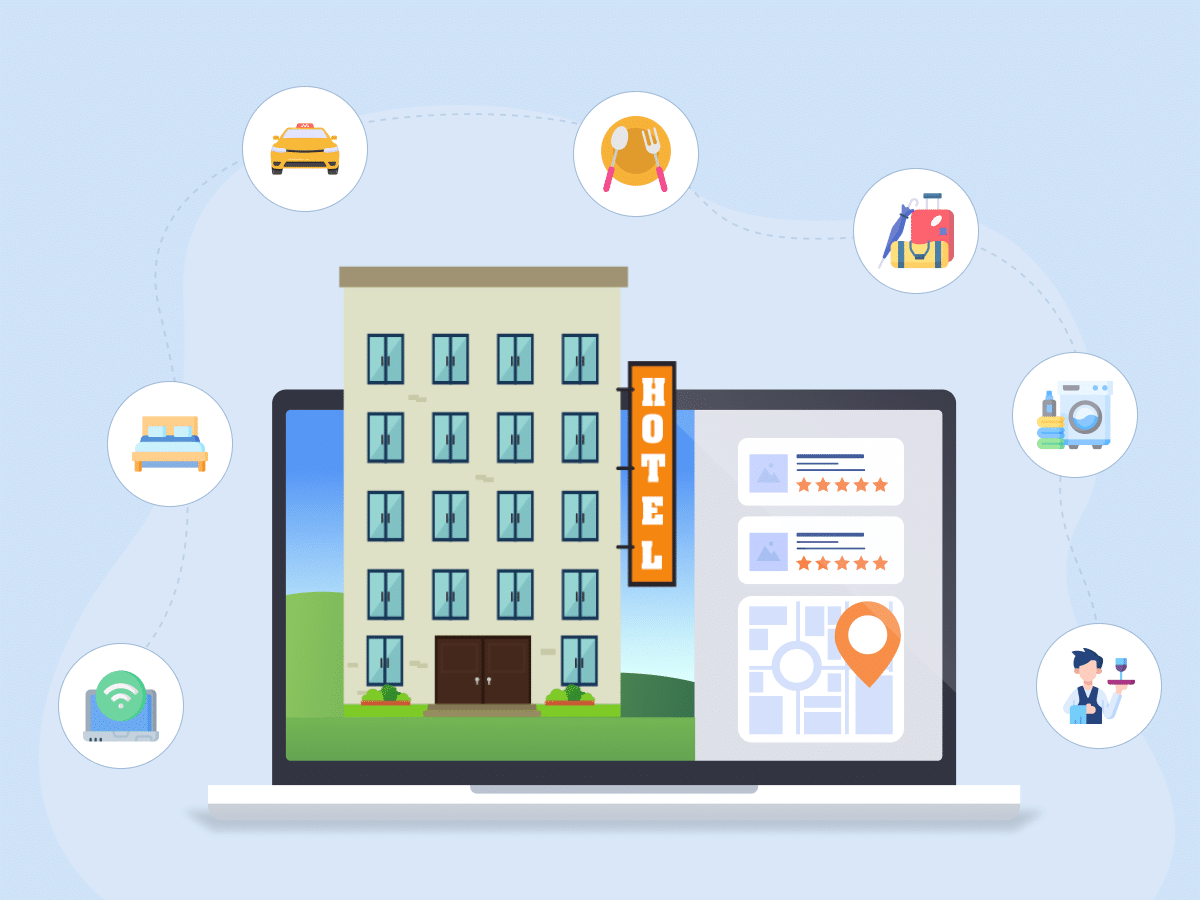 The Ultimate Guide to Hotel Management Software Development
Ankit Patel
Imagine a scenario where the reception area of your hotel is inundated with guests seeking assistance, staff members requesting entries, and other demands. The reception team may find it overwhelming… Read More