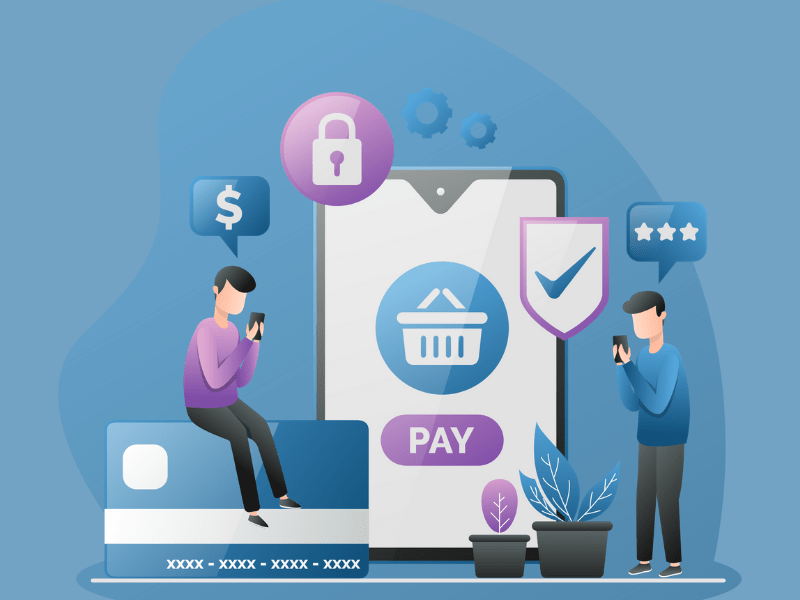 Ankit Patel

April 30, 2021

5 min read
Dealing with payments and money transfers is complicated and challenging. Just remind of those old days when we had to drive long distances and wait in those long queues to pay off our bills or to transfer money. Offline money transfers are very tough for almost all of us as it consumes a lot of time.
Technology has made many things easy for everyone and it too plays an essential role in making money transfers simple and easy. Today, using his Smartphones, a person can experience hassle-free payments and money transfers. eWallet apps like GooglePay, PhonePe, MobiKwik, PayTM, and many more, have made payments so easy. Simply, with an e-wallet app and a Smartphone, you can make payments or transfer money from anywhere and anytime.
Other than the utmost convenience these e-wallet apps provide, you get reward points and cashback for every transaction. This means that, while paying via these apps, you can bag some money. eWallet apps are so popular nowadays, that you will definitely find at least one of such type apps on every device. Once you use these apps, you become accustomed to them and will never uninstall them from your device.
Due to the growing popularity of e-wallet apps, there is a high demand for eWallet app development services. If you are interested in entering this confederation and want to build a seamless functioning eWallet app, then you should hire mobile app development services. Also, continue reading to have complete knowledge on how to build an eWallet app and what will be the cost to develop mobile wallet app.
● eWallet – What is it?
The mobile or digital wallet used for storing money online is referred to as eWallet. Just like net banking, you can use these wallets. The only difference is that prior to spending money or making payments, you will have to add money to your eWallet. If you can't deposit money, you can connect your eWallet account with that of your bank account and can make transactions directly.
Payments through eWallets can also be made by simply entering the payee's mobile number or by scanning the given QR code. Due to the ease and convenience offered by these apps, people prefer downloading them and commencing payments through that applications. This is the reason, you can see many mobile app development companies are emerging and offering mobile app development services at competitive rates.
These eWallets consist of each and every financial detail of your users. Make sure, you hire the best eWallet app development services of an experienced developer's team, as these eWallet apps need to be more secure. An experienced team of developers will code the app in such a manner that the details entered by your users will be in encrypted form. Being in encrypted form, the details won't be accessible and are secured.
● Industries Benefiting From eWallet App
Transport industry
Financial establishment
Retail sector
Logistics industry
Telecommunication companies
Technology enterprises
eCommerce industries
Online food delivering apps
Kinds of eWallet Apps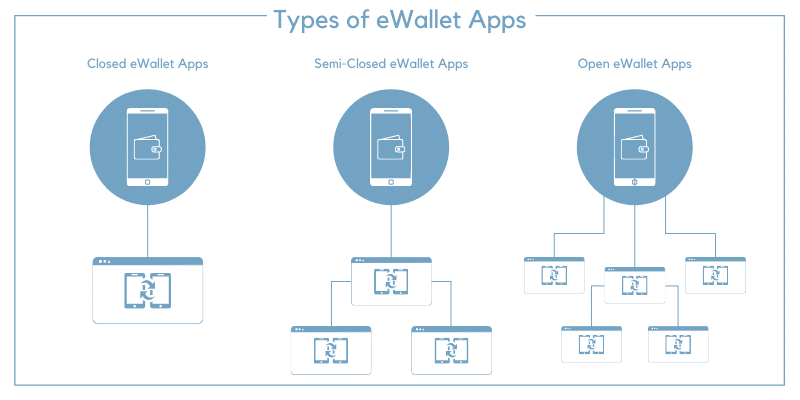 Before hiring any mobile app development services, decide which kind of eWallet app you would prefer to develop. As per the kind of eWallet app, the features would be integrated. Quickly go through this section to know about different kinds of eWallet apps.
Closed eWallet Apps: Such types of eWallet are issued by a specific company to the consumers who buy its services or products. Example Amazon, Zomato, Myntra, and many more.
Semi-Closed eWallet Apps: eWallet apps like PayTM, Google Pay, etc are used for making payments to those stores which are having the same eWallet network. Quick transfers and uninterrupted refunds are offered by these eWallet apps.
Open eWallet Apps: These are the most famous and simple eWallet apps making money transfers easy. These apps are compatible with every platform and network.
eWallet Transaction Types
The highly used and the most accepted types of eWallet transactions have been stated hereunder:
NFC: NFC means Near Communication Field. Via this, you can receive or send the money without sharing your contact details.
QR Code: Just by scanning the given QR code, you can transfer money from one device to another.
Beacon Technology or Bluetooth: This is considered the most secure and fastest eWallet transaction type. Money transfer can be done to that person's device that falls within the close range of your device.
Blockchain Technology: This transaction method is considered highly secured as well as encrypted. This technology has been developed for initiating cryptocurrency. But, this method cannot be used in those countries where cryptocurrency is banned.
Payment App: Such types of online payment apps meet the requirements of the business. Businesses can partner with each other and can effectively and securely transfer huge amounts. The 3rd party involvement is completely omitted.
● Cost To Develop Mobile Wallet App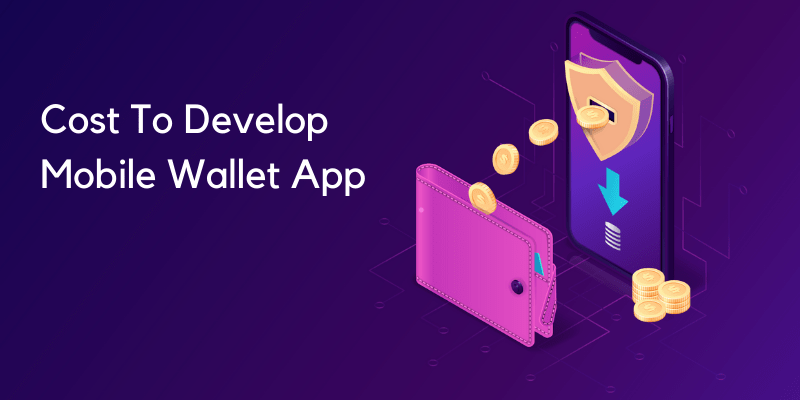 There isn't any fixed rate for developing an eWallet app. A lot many factors influence its cost directly or indirectly. The cost to develop mobile wallet app greatly depends on the below-stated factors:
Essential Features
Making the eWallet app smooth and ceaseless is a great skill. Only experienced mobile app development services offering a talented team of developers can do this competently. They will fit in essential features that will provide enhanced user experience to your users.
User App:
User registration
Bank account authorization
Add balance
Check balance
Transfer cash
Pay bills
Accept payments
See offers
Transaction history
Invite friends
Merchant Side:
Intuitive dashboard
Edit profile
QR code
Add products
Customer management
Loyalty points
Withdraw money from eWallet to bank
Offer coupons & discounts
Admin Panel
Powerful dashboard
New offers
Manage users
Manage contacts
Security management
Revenue management
Analytics & Reporting
Add or block features
Advanced Features:
Geo-location
Data synchronization
Booking calendar
In-app camera
Cloud operations
Wearable integration
Virtual cards
Tokenization
Push notifications
QR code
Digital receipt
Categorization & Portability
Loyalty program
Technology Used
Java or Kotlin for Android App
Swift for iOS App
Twilio for SMS Gateway
Node.JS for Backend & API
React.JS for Frontend
MongoDB for Database
AWS or Google Cloud for Server
PayPal or Stripe for Payment Gateway (Depends on Availability as per your Country)
Platform
While developing an app for the iOS platform, Swift or Objective C language will be used. For Android, the developers will use Kotlin or Java. If you prefer developing your app for both platforms, then you should choose a cross-platform app as this will be very economical for you in comparison to that of native apps.
Design
The certified UI/UX designers will check for navigations and graphics and will accordingly design an intuitive as well as a simple app for you. The more crash-free and bug-free your designs will be, the more will be its costing.
Size
A small-sized app will have fewer pages and ultimately fewer features. Hence, the cost will be comparatively less. Launch a small-sized app and with its popularity keep updating its size and features.
Developer's Team
Only a single developer can never build an app. A complete team is required for developing an app that includes:
Team leader
Designer
Project manager
Android & iOS developers
Front-end & Back-end developers
App Tester (QA)
Every team member is an expert in his respective field. They use their expertise to create a splendid eWallet app for you. This is the minimum team that is required for developing an app. If you want to get your app developed early, you will have to increase the team members, which will ultimately result in increased development costs.
Geographical Location
On the basis of the location, the development cost varies. Generally, India is the country where you can get the most affordable eWallet app development services. Hence, prefer hiring developers from India.
The overall cost for developing the eWallet app that has basic features would range around $20,000 – $50,000. If you want to develop an app like Alipay, you will have to spend around $90,000 – $120,000.
● To sum up
From the above write-up, you have now known that to develop an eWallet app you will require the eWallet app development services of experts. Hence, you will have to be very careful while selecting the developers who can efficiently visualize your ideation and concept and execute it to derive the outcome as per your requirements.
Approach XongoLab and convert your eWallet app idea into an exclusive eWallet app. At XongoLab, you get outstanding, fully functional, and exclusive eWallet app development services.
You may also like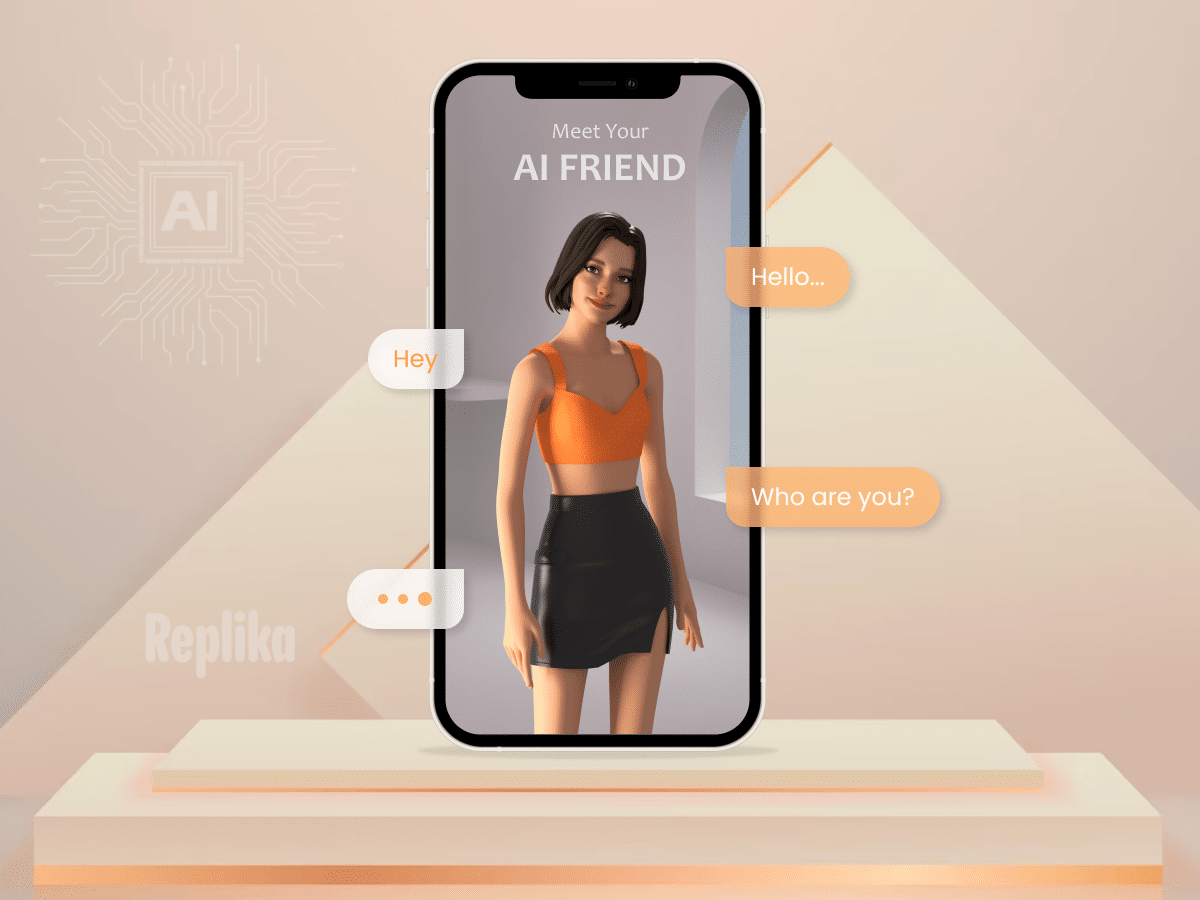 A Detailed Guide to Building an AI-based Chatbot App Like Replika
Jignesh Nakrani
Artificial intelligence links progress and those seeking personal growth. Chatbots have emerged as a popular tool for engaging users and providing personalized experiences among the myriad of AI applications. One… Read More