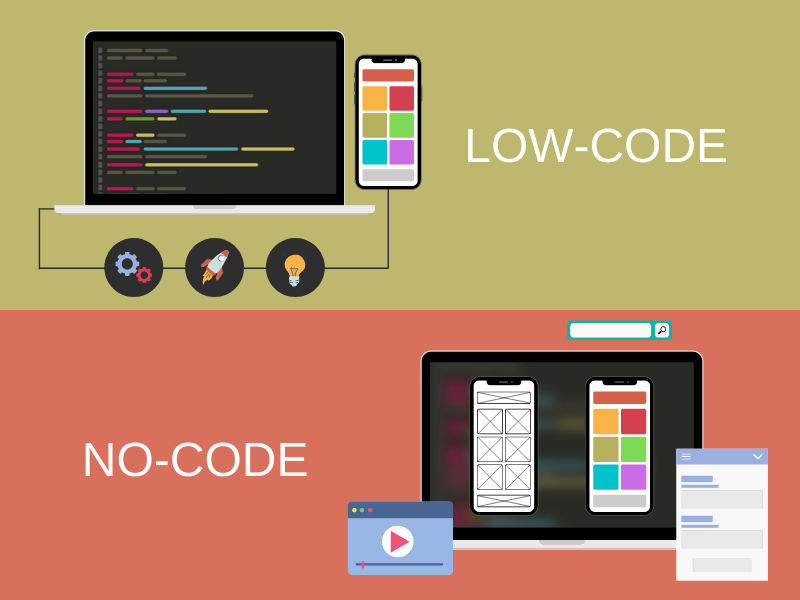 Ankit Patel

October 19, 2021

4 min read
When it comes to mobile app development or any web app development, there involves a lot of arduous work surrounding coding. However, with the world shifting to the virtual ecosystem, and innovations happening, there comes this low code no code app development technology.
Usually, software development companies play a pivotal role in the development of various applications as required by organizations or businesses. And with the shift to the mobile devices world, the mobile application development company has a giant arena to make its place.
However, mobile app development companies have come up with simpler application development processes. It's none other than low-code and no-code development, which is an easier and effective approach to application development.
● Understand What is Low Code No Code Development
With the world entering the MARS era (excuse the pun), we are looking for things to happen in a wink without any hassles. And the evolving technology has definitely come up with something unique with all the DIY – Low code no code application development.
When it comes to LC or NC app development, it clearly says less use of coding or no use of coding in app development. Primarily, low-code no-code is an approach, where the users – even the non-geek can build an app or website just by using visual tools without the need for any high proficiency in any software programming language. It helps even small to medium-sized businesses to create apps with the support of visual development approach, the best alternative of working on thousands of codes.
● Advantages of Low Code No Code
With a horde of technologies at its disposal, low code no code app development brings with it a bundle of benefits, let's know them.
Lesser Bugs
Less code means lesser bugs. The lowered code amount eventually results in the lesser occurrence of bugs. With the lesser bugs to fix, developers need not come back again and again and invest time in error resolving. Thus, it saves development time. Moreover, customers can have a hassle-free experience with your app.
Increased Development Speed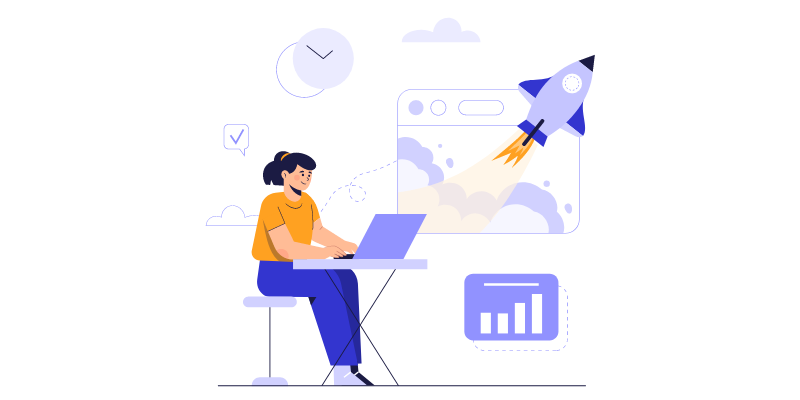 With very little to code, the development speed increases tremendously. Hence, the biggest advantage of low code no code app development is that the development time of the app or website decreases from months to days. Undoubtedly, you can just launch your app or website into the market in a couple of days bringing in customers. Not just limited to this, with the users' feedback, you can quickly upgrade and enhance features and functionalities or add the new ones, just in few days.
Multiple Platform Deliverables
Interestingly, a low code no code development platform supports businesses to build apps for various mediums at the same time with no extra time investment. In normal scenarios, developing and deploying apps for a single platform is an arduous procedure. But, with a low code mobile app development platform, it is quite easier.
Better Business Stakeholder Engagement
With talented in-house developers working on no code low code app development procedures, it helps stakeholders to be actively involved in either any product feature or functionality addition or enhancing a user interface till the product deployment.
Easy to Maintain
With no code low code mobile app development, you need not have to worry about maintenance. With lesser code to handle, there comes no baggage of high maintenance. Moreover, in low code, there is no complex coding structure, which makes the app easy to maintain.
Additionally, the in-build add-ons and ready-to-use tools have lessened the burden of maintaining the app. More importantly, also you need not have to worry about complex integration issues. It not only eases maintenance but proportionately reduces the cost of maintenance.
Less Development Cost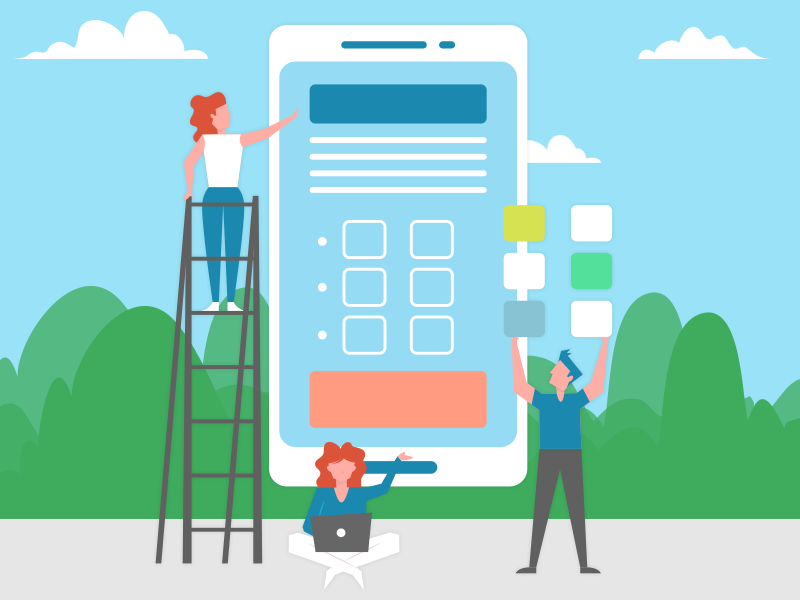 With no code low code development platform, the overall cost of the product goes down dramatically due to less development time and high speed of delivery. Well, it helps you save more bucks, which you can invest in other business plans or marketing promotions.
The low code methodology works better but it does come with some challenges. Let's see
Challenges in Integration
When it comes to integration your software with the main system, usually low code or no code software can create some tricky issues.
No Customization
It is way beyond the capacity of this low code no code app development system to give customized solutions. You can only create a simple app that can have some basic features or functionalities. When looking for a more advanced or highly customized solution, you need to look for expert mobile app development services providing companies that can give you a competitive edge.
Security at Stake
You cannot guarantee security with a low code and no code application development platform. There come multiple risks when a third-party platform is involved. And, more importantly, it puts your application at risk with no control over it.
Quality and Performance Hampers
When it comes to low code or no code, it is not easy to meet the requirements of scalability, high quality, high performance, and other non-functional requirements.
With certain constraints, definitely, when looking for low code or no code application development, it is always good to consider all the factors. For expedite solutions for your business, you can always turn to low code and no code development process. However, if you are considering something unique to woo your customers and add value to your brand image, it is always better to partner with a trusted mobile application development company proficient in the latest technologies.
Nevertheless, with the changing customer tastes and evolving trends, will no code or low code application development solution catches fire or not.
● Is it the NEXT GEN Technology Changing the Software Development Ecosystem
When speaking about traditional application development solutions, you would require a team of highly skilled professionals dexterous in core languages. You can rely on a proficient mobile application development company.
Whereas when it comes to no code low code development, it is easily accessible to all, where even a non-techy can try their hands on and can easily understand the processes. So, if you want to craft a simple app with no special security or customization, you can opt for no code low code development, which can work best for you. However, if you are seeking to enter the neck-break competitive world of mobile application, then you need to look for a unique app with high quality, in such a scenario customized mobile application development works best for you.
Wrapping Up
Although no code low code may have its advantages, there come limitations. Additionally, the future is more inclined towards the app development that brings with it customized solutions as unique as the different business domains. So, the benefit lies in picking up the right mobile application development company that can cater to your clients or customers varying demands.
You may also like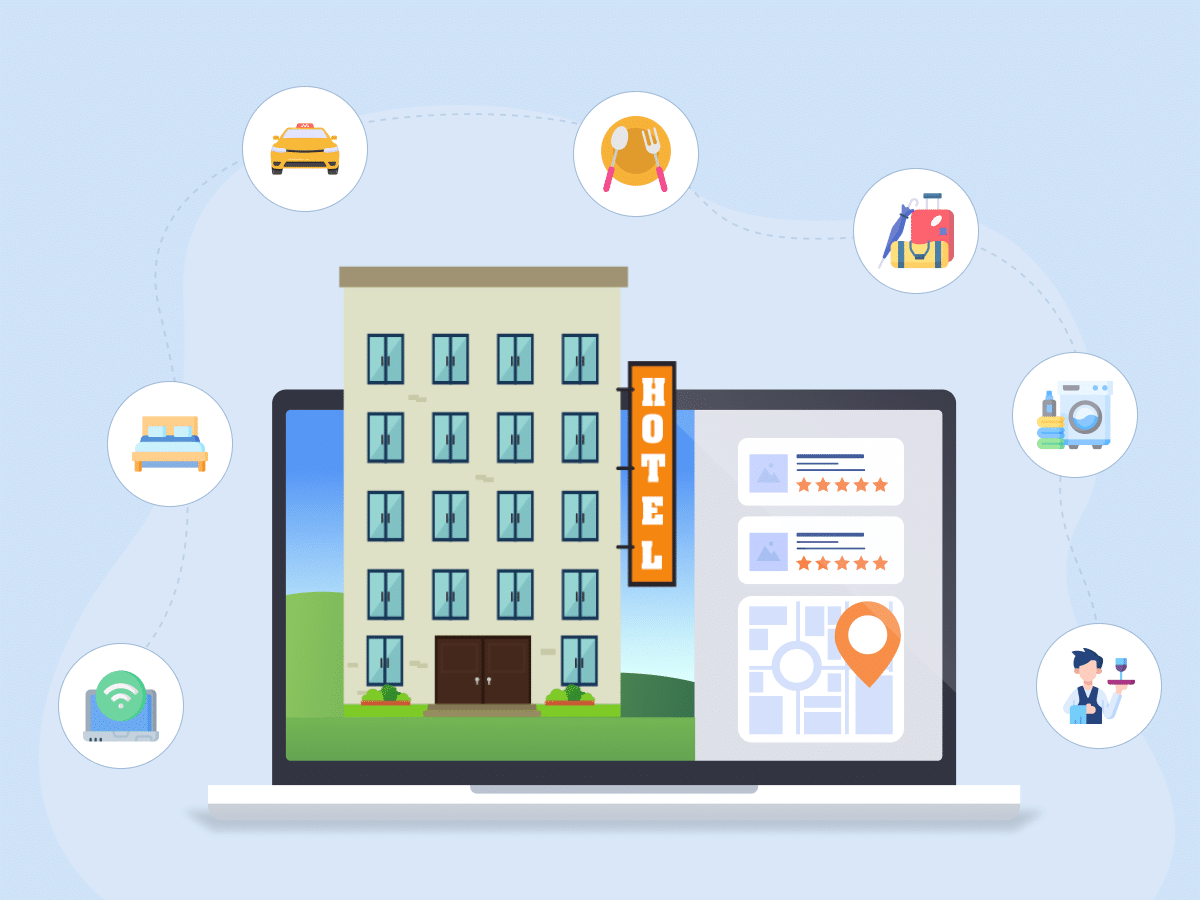 The Ultimate Guide to Hotel Management Software Development
Ankit Patel
Imagine a scenario where the reception area of your hotel is inundated with guests seeking assistance, staff members requesting entries, and other demands. The reception team may find it overwhelming… Read More