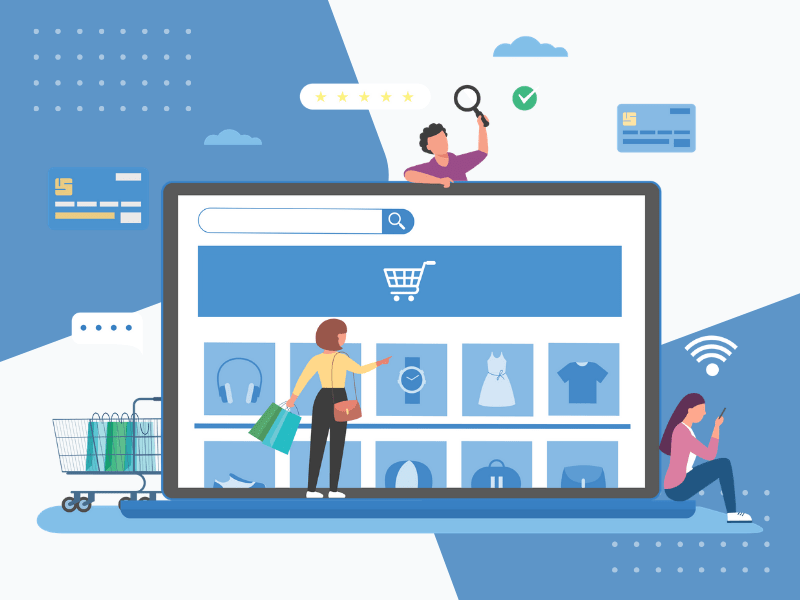 Ankit Patel

February 01, 2021

5 min read
E-commerce's future is more promising than it was in the past. Today, with a single click purchase can be made. We all have got highly addicted to this online shopping. Isn't it true? The purchase convenience, access to hundreds and thousands of vendors and customers, together with the facility of comparing product prices and reviews are a few key benefits that the multi-vendor marketplace like Amazon bestows to its users.
Online shopping is expected to boom and demonstrate steady growth. In the coming years, a whopping 85% of the population will be using multi-vendor websites to make daily need purchases. Hence, before it's too late, hire marketplace app development services to develop an app like Amazon and mark your notable presence in the online platform before your rivals.
It isn't any more troubling to build a multi-vendor app similar to Amazon. Thanks to the ever-evolving revolutionary software solutions and tremendous eCommerce app development services. Aspiring entrepreneurs have been so much inspired by this e-commerce platform – Amazon, as they want to build a one like it. If you too are one of those entrepreneurs, then you definitely need to contact one of the most reputed app development companies offering exceptional eCommerce app development services.
● What do you mean by a Multi-Vendor Marketplace?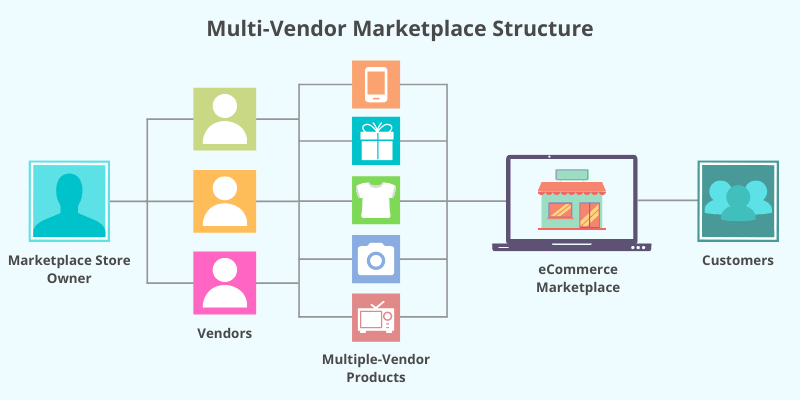 A multi-vendor marketplace can be defined as a single online platform where multiple sellers can easily list all the products in which they trade. A multi-vendor marketplace platform not only gives you the opportunity to grow but also to all those sellers who will be selling their products through this platform.
Additionally, a multi-vendor marketplace permits the customers to purchase multiple items from different vendors. Customers are content as they get ample choice in regards to products of different brands under one single roof sold by different suppliers. You too are content as you are paid a commission by each vendor against every trade. So, don't delay and partner with Amazon like app development services offering company and develop an app like Amazon.
● Types of Online Marketplace
The multi-vendor marketplace platform is created for offering services and selling and buying of products sold by different sellers and resellers to the ultimate customers.
B2B
B2C
C2C
Buyer-oriented e-marketplace
Supplier-oriented e-marketplace
Horizontal and Vertical e-marketplaces
Independent e-marketplace
● Reasons For The Popularity of Multi-Vendor Marketplace Popularity Among Merchants
Merchants always look for the best medium to reach a huge customer base, increase their popularity among them and gain an increased rate of profits. Here are some of the reasons why the multi-vendor marketplace is so much favored by both small and big merchants:
Get ready-made traffic that would provide them with enhanced sales opportunities.
Best for those sales-minded vendors who do not want to create their own multi-vendor marketplace or brand.
Not all merchants can hire Amazon like app development services. Very fewer setup costs because the merchants need not have to create their own app.
Merchants get complete flexibility in managing their product prices, details and delivery areas, make updates and additions to their product lists whenever they want.
Just because of the above reasons, marketplace app development services are highly in demand.
● Pillar Features Of Multi-Vendor Marketplace
Any good multi-vendor marketplace like Amazon does not just gyrate around the 'add to cart' feature and the 'pay' buttons. Quite a lot of primary as well as supporting pillar features must be there for the proper functioning of the multi-vendor marketplace. Below is a complete list of some imperative and prominent features that are suggested to you whenever you hire eCommerce app development services or Amazon like app development services. These features will make the marketplace an easy platform to trade for every stakeholder, be it customers or vendors.
Basic Features of Customer Panel
Easy Sign-Up or Login
User Profile
Product Listing
Product Details
Favorite Listing
Add To Cart
Ratings & Reviews
FAQs
Shipping Addresses
Checkout Page
Delivery Status
Order Tracking
Order History
Basic Features of Vendor Panel
Easy Sign-Up & Login
Seller Profile
Product Listing
Alerts
Receive & Accept Order
Inventory And Returns Management
Notifications
Reports & Analysis
Discounts & Offers
Delivery Boy Tracking
Settlement Module
Seller Support
Feedback
Reviews & Ratings
Basic Features of Admin Panel
Advanced App Setting
Seller Management
User Management
Category Management
Subscription Management
Logistics Management
Payment & Commission Management
Refunds Management
Feedback
Reports & Analysis
A few more advanced features that are absolutely must for your marketplace app like Amazon are:

Easy Registration Via Social Channels: Users always want easy registration. Easy registration helps you in retaining existing customers and in meeting with the new ones as well. If the social media channels are integrated into the marketplace, then the user can register easily, securely and quickly via these channels.
Multilingual: To provide a unique shopping experience to your customers, integrate a multilingual feature into your e-Commerce app. This feature enables the user to browse the services or products in their preferred language and shop smoothly and easily.
Multi-Payment Options: When it comes to making a payment, the preferences may vary from person to person. Hence, the eCommerce app must have multi-payment options. Payment gateways integration like debit/credit card, COD, e-wallet, etc. must be incorporated into your multi-vendor marketplace to permit the customers to make payments in the manner they want against their purchases.
Auto Calculation: As soon as the user adds the items to their cart, the total amount gets automatically calculated. When the customer gets to know the total amount he can add or delete the items as per his budget.
Advanced Filters: This smart feature should never be ignored as it makes the search much easier for the customers. They can with ease search for the desired products or services by prices, category, discounts/offers and many more.
Product Tracking: One of the best features that would provide your customers with a live update regarding the status of their orders.
● Monetization Models To Follow For Creating An Online Multi-Vendor Marketplace
Amongst the below mentioned Monetization Models, you can select any for creating an exceptional and profitable online multi-vendor marketplace:
Commission (used by Feverr, ebay, Etsy)
Featured listings (used by Google, Zillow)
Subscription Fee (used by Venuu, Netflix, LinkedIn)
Listing Fee (used by Etsy, Craigslist)
Advertising (used by twitter, Google Ads, Facebook)
If you have any confusion while selecting, do seek any reputed marketplace app development services.
● Right Technologies For Creating An Online Multi-Vendor Marketplace
To give a tough competition to your online rivals, you need to equip your multi-vendor marketplace with the best technology stack. Amazon like app development services offering companies usually use the latest technology stack, but still you should have a look at some of the technology stacks that most of the famous online marketplaces use:
Airbnb – Built on React.js (front-end)and Ruby on Rails(back-end)
Uber – Go, Python and Java mixed with Fusion.js
Etsy – Backbone.js and PHP
com – Angular.js, Java and C++
Fiverr – React.js and Ruby on Rails
While offering marketplace app development services, an avant-garde technology stack is used. Technology Stack to be considered for running your multi-vendor marketplace fast and smoothly are as follows:
Programming languages: Python, Java and PHP
Mobile development: For cross-platform – Flutter or React Native, for Android – Kotlin or Java and for iOS – Swift
Front-end: HTML5, CSS, Angular, ReactJS
Back-end: Node.js
Analytics: Google Analytics
Cloud Environment: Amazon Web Services (AWS), Azure, Google
Marketing Automation: MailChimp (for e-mails), HubSpot
Databases: MongoDB, PostgreSQL, MySQL
AI and ML: For Virtual Assistants
Payments: PayPal, Stripe, Braintree, etc.
● Team Structure Required
Add more value to your e-Commerce app like Amazon by hiring an experienced and dedicated team of professionals and developers who have been offering marketplace app development services for years. To offer incredible eCommerce app development services, the team structure required is as follows:
Project Manager
UX/UI Developers
Backend Developers
Android/IOS developers
QA Teams
Delivery Manager
● Conclusion
With advancements in technology and changing purchasing behavior of the customers, it becomes a necessity to hire eCommerce app development services to enter the online platform and survive. With the help of Amazon like app development services, you can develop an app like Amazon and make shopping enjoyable and effortless for your customers.
At XongoLab, we assure magnificent marketplace app development services.
You may also like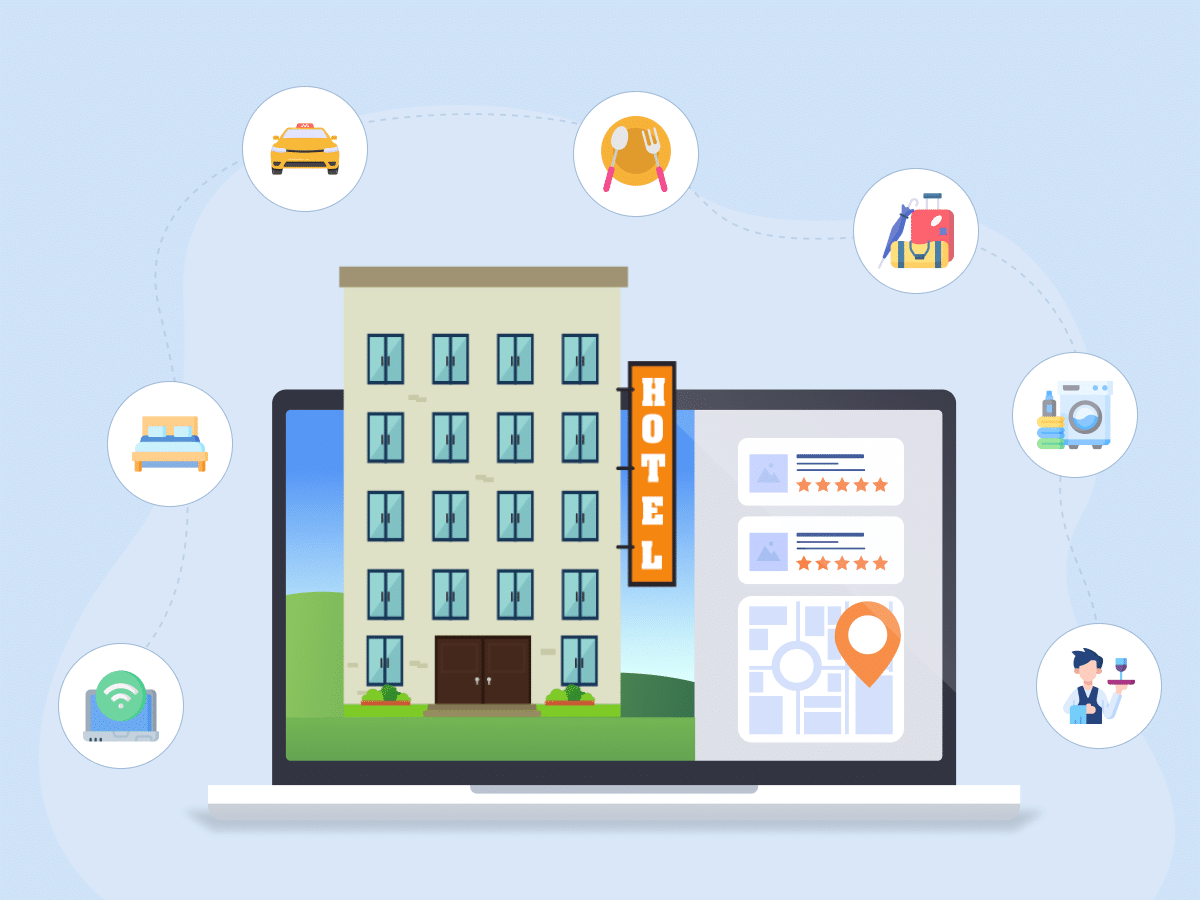 The Ultimate Guide to Hotel Management Software Development
Ankit Patel
Imagine a scenario where the reception area of your hotel is inundated with guests seeking assistance, staff members requesting entries, and other demands. The reception team may find it overwhelming… Read More