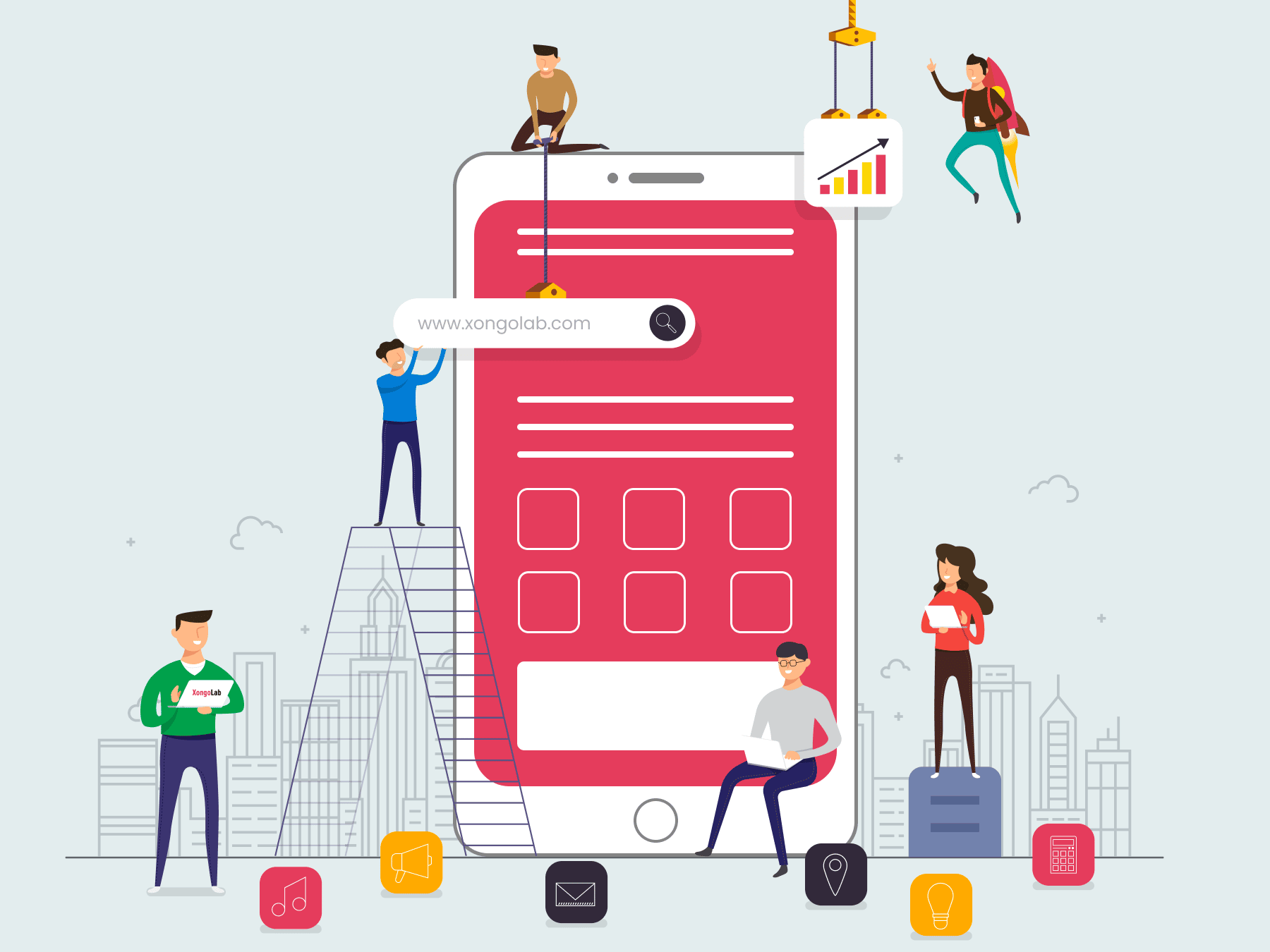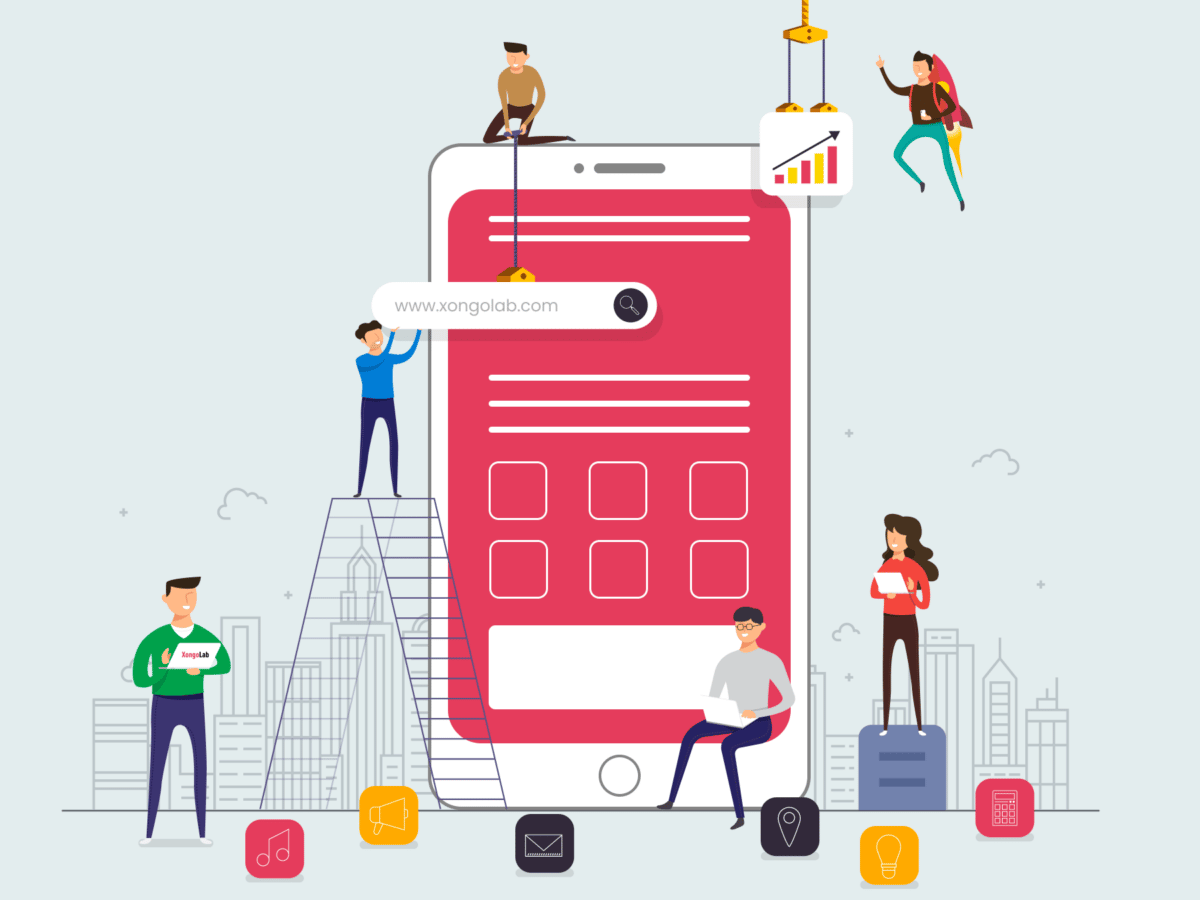 Ankit Patel

November 08, 2022

13 min read
Want to be a successful entrepreneur? To make this possible, it is vital you need to have the perfect mobile app idea. This will ascertain your success and transport you to the path of immense profits.
Mobile apps are a revolutionary innovation. They have streamlined the way people perform daily tasks. It has also helped businesses to get their visibility boosted manifold. It has therefore become critical for the latter to take its benefits to achieve enhanced visibility. This requires the adoption of new ideas in their app development strategy.
According to Statista, current revenues in the app market stand at $430.90 billion in 2022. These numbers elucidate the overall lucrative nature of the solution and its optimistic value for businesses.
So in case you have yet not adopted them into your operations, it is vital you do it now. It is also critical to get access to the right idea in your app development strategy so you get maximum revenues from it.
With the year coming to an end and 2023 about to dawn, the perfect app idea will drive success for you. Here are the 30+ mobile app ideas for 2023 and beyond that will allow you to accomplish this like a pro.
So without further ado; let us begin.
Market Stats for Mobile App
Check out these numbers to gain insight into the attractive numbers that elucidate the importance and significance of mobile apps.
Let us now empower ourselves with the top mobile app ideas so you can boost your returns like never before in 2023 and beyond.
Mobile App Ideas Promising Maximum Business Success in 2023 & Beyond
Making the best app idea choice for your business is undoubtedly a difficult affair. As 2023 is about to open its curtains, it goes without saying the right vision is all it takes to achieve success.
Here are the best mobile app ideas for a successful startup to earn big money. Take a look at them and select an appropriate one from them to boost your returns in the coming year.
1. Augmented Reality App
Being the latest trend that businesses are getting a hold of it is a good idea you empower yourself with it as well.
These apps integrate digital or visual content into the real-world environment of users to provide them with an immersive experience when operating it. It will also depict how a particular surface will look when used.
Here's why this is a good idea to use.
Promises the creation of unique customer experiences.
Boosts user engagement.
Help perform competitive differentiation and set the business apart from competitors.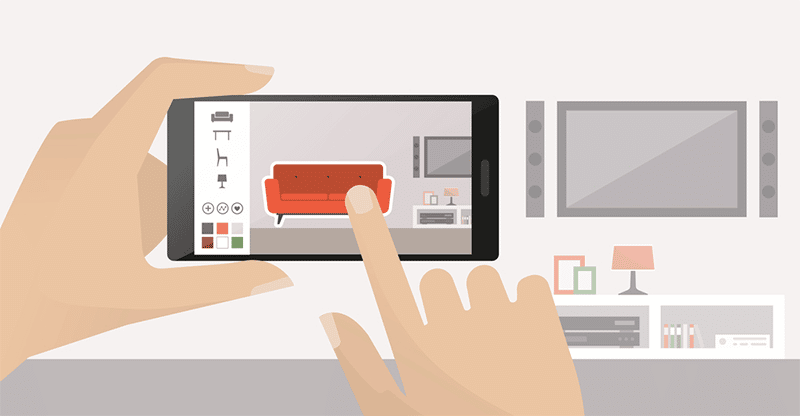 2. Blockchain-Based Financial App
The global blockchain technology market is slated to generate revenues of $1431.54 billion in 2030. This cites its profitable demeanor.
Therefore, it is a good idea to channel its use particularly if you develop a financial app as it will help end users to send and receive digital currencies apart from also getting the ability to track investments.
Here are some other advantages you can be sure of with a blockchain-based financial app.
Enhances the way data security takes place. Due to encryption being there in the solution, therefore, when transactions are made through the app, any sort of breaches are hard to occur.
Conceives a digital identity for users. Due to every block having its unique characteristic, it becomes easy to create this thereby ensuring its reliability.
Helps track information related to every transaction thereby preventing any sort of fraud from taking place completely.
3. AR-Based Online Shopping App
Try this app idea. It will allow your customer to preview the product, try it in real-time, and make the purchase thereafter.
This is a lucrative prospect as it will reduce return rates for you by a huge percentage. This will enable customers to in fact try products within their environment and make the final decision.
Here are some other advantages related to embracing this app development idea for your business.
Boost the rate of conversion and sales. Shopify stated brands using AR had retail conversion rates going up by 250%. So in short it has a promising future for them.
The rate of returns goes down considerably.
New clients become easy to attract and encourage them to purchase the product even if they have not visited the physical premises to try it.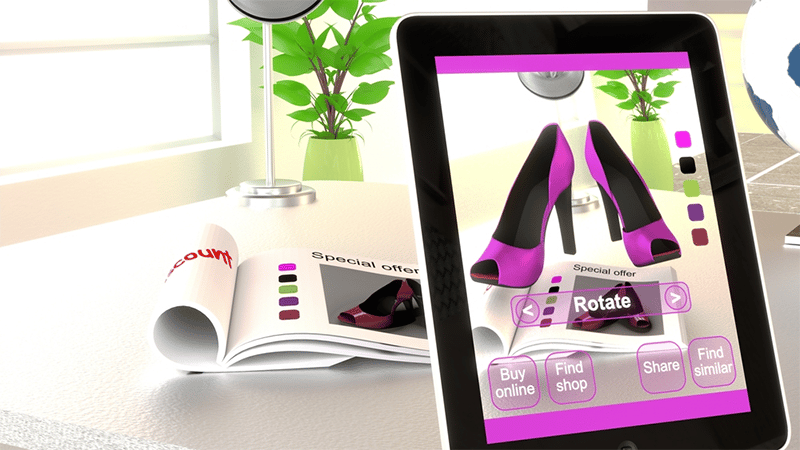 4. eWallet App
After the pandemic, it became necessary to embrace the concept of cashless payments to prevent incidents of physical contact when transactions were made.
Though the pandemic has gone it is a good idea to keep this trend and idea in mind within your app development strategy.
Doing so will present the following advantages.
Accelerate the checkout process.
Incidents of fraud will get reduced as data within the wallets is encrypted.
Will enhance business credibility.
Read Also: A Highlight on eWallet Apps & Factors Affecting its Development Cost
5. eLearning App
Get the eLearning edge for your education industry and transform the way education is provided to learners.
During the pandemic, when schools and other such educational institutions were non-operational, the model saw its popularity growing manifold.
Though COVID-19 has come to an end, the model still has its prominence. Hence, it is a good idea to invest in developing an eLearning app like Byju's. It will ensure the following advantages:
Provide independent learning flexibility to learners.
Give access to ongoing resources thereby making learning an engaging process.
Ease how interaction takes place between the customer and the educator.
6. Healthcare App
The global healthcare app industry is slated to generate revenues of $105.9 billion by 2030 which is enough to depict its lucrative position.
Therefore, if you are running a traditional healthcare setup it is a good idea to automate your operations by taking support of healthcare app development. It will help your medical staff to connect seamlessly. Also, diagnosis and other such activities would become convenient to perform.
Other advantages you will get empowered with through this are:
Provides immediate healthcare access to patients.
Incidents of misdiagnosis get reduced and mitigated.
Enhances the way data management takes place.
7. Food Delivery App
Hunger pangs can strike anyone at any time. To ensure that this becomes easy to control, give your customers the food delivery app in 2023.
With a few simple taps that the customers place on the app- like adding their location, they would get connected to restaurants nearby to search for meals, order them and get them delivered to their location.
So this is an idea you can consider taking advantage of in 2023 and the upcoming years. With revenue value already at $0.77 trillion in 2022, performing food delivery app development will allow revenues and value to go up. It will also help to scale up your business and take you on the path of unforeseen growth in a short time.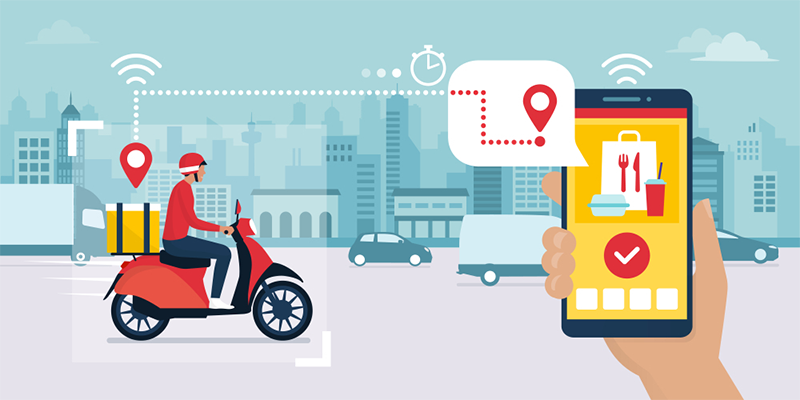 8. Fitness App
The next app idea we feel will help to scale up your business in 2023 and the coming years is a fitness mobile app. Health is wealth, we all know that but our busy lives prevent us from taking care of this vital aspect of our life.
With this app idea, your customers will be able to keep track of their health- their blood pressure, heartbeat, calories, etc.
Integrate a wearable to your app so customers can seamlessly connect their wearable device to the app and be able to maintain a record of these aspects.
9. On-Demand Logistics App
To streamline the parcel delivery services, how about getting the on-demand logistics app for your logistics business?
It will automate fleet and delivery management and make it easy for cargo vehicle drivers and customers to be seamlessly connected. This is particularly when the courier delivery is to take place.
With sales generated through the app being $363.8 billion in 2022 digitizing your logistics venture is certainly going to be a game-changer for you. Not only will logistic delivery become a systematic process, but your industry can also be able to gain credibility as tracking and other activities would be streamlined.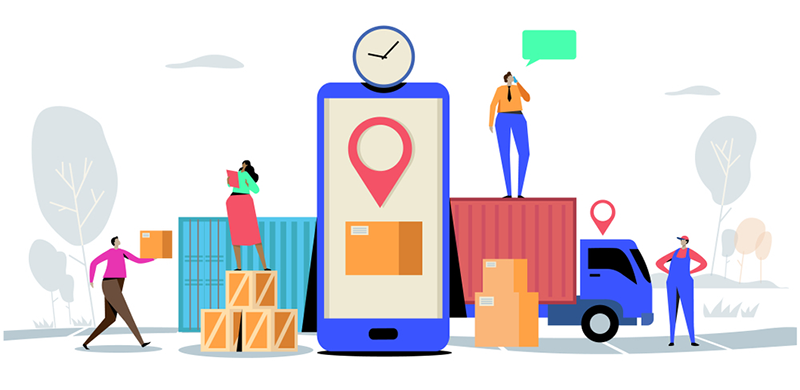 10. Car Washing App
We all love our cars to be spick and span. This is why we visit a car washer so we can achieve this. However, courtesy of the busy lives we have, it has become difficult to perform this activity. To make this activity easy to perform, the car washing app comes as a boon in disguise.
Apps like Spiffy made the concept popular where customers got the flexibility to book a car wash and avail of the offerings at their location itself thereby ensuring time getting saved considerably.
Therefore it is an idea you can take advantage of so you can streamline these offerings and allow your customers to keep their vehicles neat.
11. On-Demand Taxi Booking App
Uber revolutionized the concept of taxi booking and hailing completely. This led to the ride-sharing and hailing industry going on to having a lucrative prospect.
According to Statista, the ride-hailing segment will observe its volume becoming $369.30 billion in 2026. These numbers elucidate the value of the idea being high indeed.
It is recommended thus you consider this taxi app development idea to digitize your ride-sharing operations and allow riders to get access to rides as and when they may require it.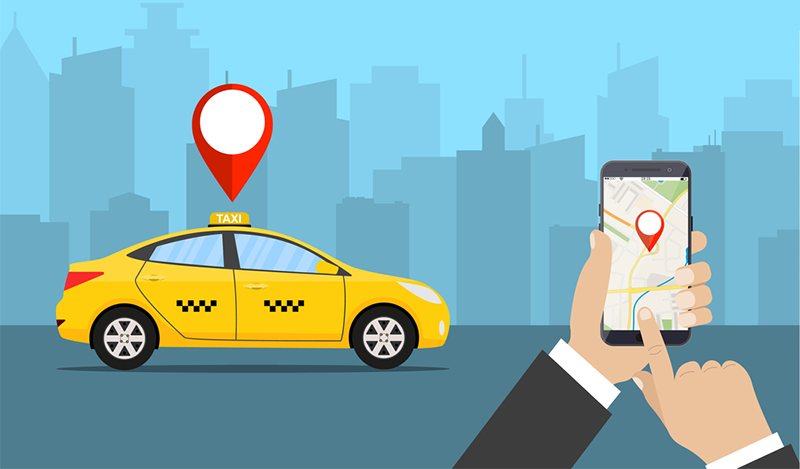 12. Car Parking App
Finding parking spots is a tough task. What if we said you could make this task convenient to perform? Don't believe us? Apps like SpotHero, ParkWhiz, etc., went on to make the offering known among a larger percentage of customers. Thus, it is an app idea you can incorporate in 2023 and beyond.
It will allow your customers to find parking spots near them; thereby making it easy for them to book a parking slot in advance and park their vehicle comfortably.
Here are other advantages you can obtain through the app:
Parking stress gets reduced.
Will optimize the parking space usage.
Traffic flow will take place systematically.
13. Grocery Delivery App
Time is money – an adage understood well by the Gen-Z. To thus keep in sync with the adage, if you are running an offline supermarket, the grocery delivery app will digitize your operations. It will also help more end-customers to know about your store and offerings.
The app is slated to bring in revenues of $2158.53 billion in 2030. These numbers are enough to elucidate its overall lucrative prospect.
With the grocery mobile app, your customers can find the groceries they are looking for, order them and get them delivered to their doorstep. You can simultaneously be able to provide new offers to them and boost user engagement seamlessly.
14. Mobile Banking App
Are you running a banking firm? Plan to digitize its operations? Perform banking app development for your setup.
It will help you automate operations. Simultaneously, your customers would be able to access the bank any time they want, make transactions, check their balance, etc.
Alongside it will ensure these advantages too.
24*7 access to funds.
Check banking transactions.
Avail loans in a paperless way.
15. Investment & Trading App
Solutions like Forex made the concept of investment and trading popular. Therefore, it is a concept you can consider taking advantage of for your entrepreneurial setup in the coming year.
Your customers will get knowledge about markets, assets, stocks, and funds conveniently. They will also obtain a comprehensive understanding of the ways they can judiciously and appropriately use their funds.
In short, it will turn out to be a boon for your customers thereby being a game changer for your business setup.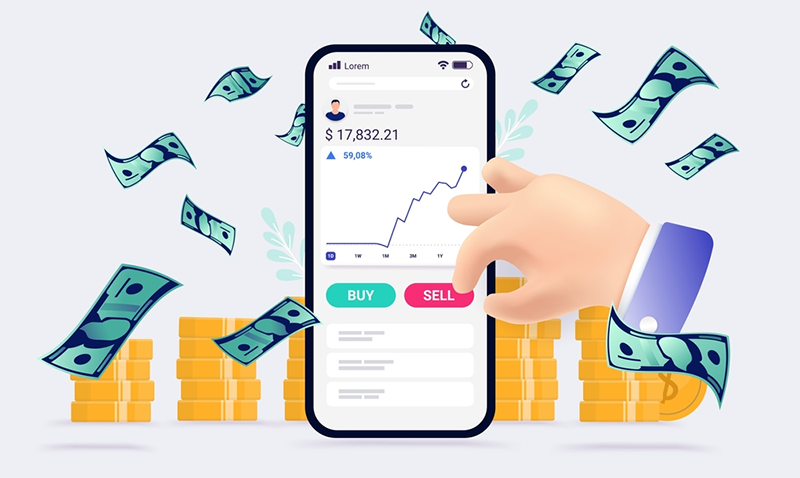 16. Video Streaming App
Apps like Netflix, and Amazon Prime, to name a few have made the concept of video streaming popular. Customers get the ease to watch movies and shows as per their flexibility on their devices- mobile, laptop, desktop, or tablet.
With revenue predictions at $115 billion in 2026, the solution has extremely lucrative prospects indeed in a nutshell.
Hence, you can consider making its use as it will give you the desired support to grow your brand seamlessly. It will also assist you to expand your audience base, and earn from the payments customers make for the subscriptions.
17. On-Demand Doctor Appointment Booking App
Want to make it easy for your patients to book doctor appointments and get their consultations done? How about developing a doctor appointment booking app? It will make these offerings extremely easy to perform for your customers.
Not only will it become easy for them to observe available appointments, but it would also make it easy for them to end their worries concerning appointments getting canceled, and so on.
It will thus in a nutshell create a stir in the medical services you offer thereby driving its value to the greatest extent so more patient engagement takes place in the long run.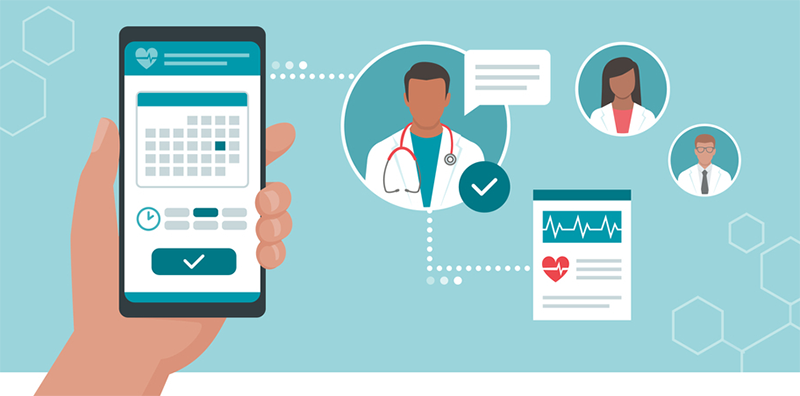 18. Beauty & Salon App
Do you want more customers to know about the beauty services your salon offers? Yes? The beauty and salon app will make this easy for you. The app will easily connect customers to beauticians nearby, book appointments, and avail of these services at their location at their convenience.
This will prove to be a time-saver for customers and will support a greater percentage of beauticians to get their offerings known.
With revenue predictions for the market being $190.81 billion in 2024, the app idea will certainly help to boost profits for your traditional beauty service industry particularly if you make its use in 2023. Hence, wait no longer and use it to your business advantage to obtain handsome returns and get your value boosted as well, simultaneously.
19. Travel Planning App
The tourism sector is one of the most revenue-generating sectors in the world of business. It is a good idea thus to be part of a travel planning app. The app will make it easy for the end customers to book trips and go to their destination in vogue.
Making it easy for customers to streamline the way they travel; the app will also ensure that your industry can automate tasks like performing check-in/check-out, accepting payments, etc.
Thus, if you are diving into the travel industry, the app idea will prove wonders for you particularly if you are going to perform the task in 2023.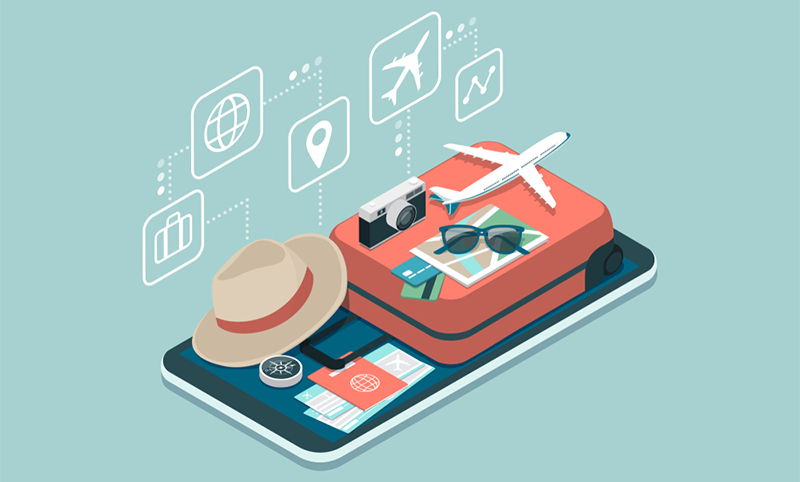 20. Medicine Delivery App
It becomes a matter of huge concern if one finds their nearest pharmacies closed. If there is an app, the same can be managed seamlessly.
Get the on-demand pharmacy app. Take advantage of this idea in 2023 to automate the medicine delivery services and help your pharmacy venture capture more users.
This app idea is already having a huge market value of around $60 billion in 2022. Hence, its implementation if done in 2023 will prove wonders.
21. Voice Chat App
Living in the digital age it becomes difficult to meet one another physically or make new connections as was possible earlier. How about making this possible through a voice chatting app?
It will allow your end-users to connect through voice thereby ensuring that engagement takes place rather seamlessly.
Take for instance, a voice chat app like Clubhouse made it easy for users to connect through voice groups. So in short you can utilize the concept in your app so you make more profits in the long run.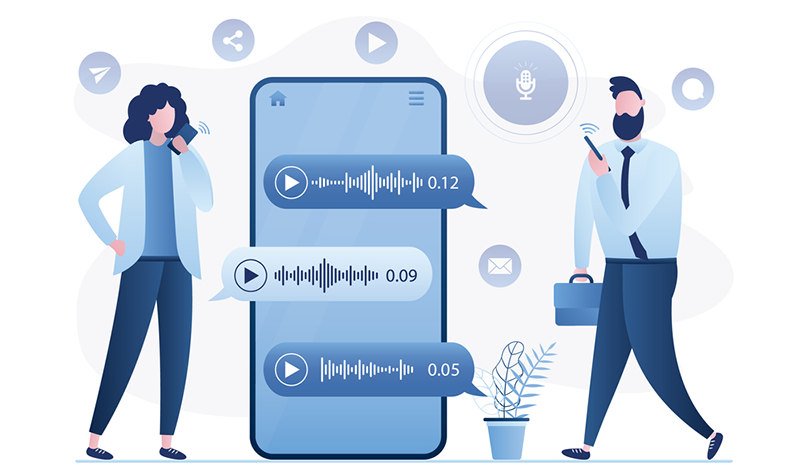 22. Subscription Organization App
We know the challenges related to remembering about so many subscriptions you may have availed from different businesses. How about making this easy to manage through the subscription organization app?
The app idea will turn out to be revolutionary if you use it in 2023. It will allow users to manage their subscriptions seamlessly in one place. It will also allow them to get awareness of the next payment date well in advance.
So make use of this to give a cutting edge to your business and see yourself getting more users and more engagement in the new year.
23. On-Demand News App
Want to make it easy for customers to read news on the go? How about giving them access to the on-demand news app?
Through it, your end-users will get the flexibility to read the daily news, get news alerts, etc as per their convenience and keep themselves updated. It will allow your venture to attract more users and ensure that user engagement remains high always.
So what are you waiting for? Give a cutting-edge transformation to your news industry with the on-demand news app and start getting handsome returns right from the word GO!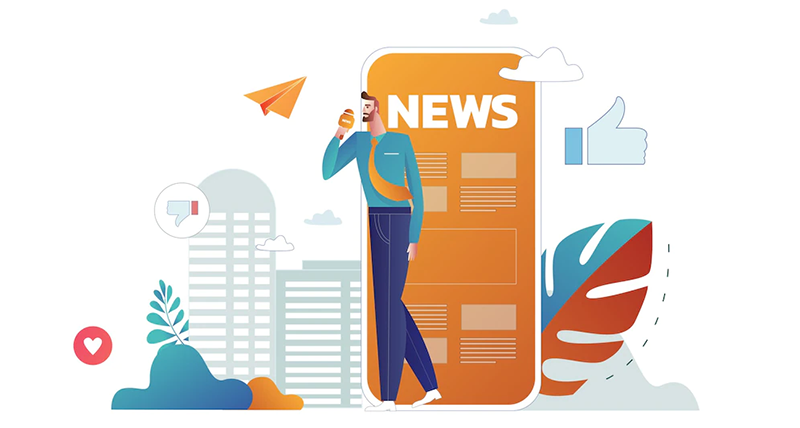 24. Home Service App
This app idea is slated to bring in a value of $199,590 million by 2028. These numbers give a perspective of its lucrative nature.
The home services app makes it possible for customers to get support related to plumbing, electrical appliance fixing, etc by connecting them to plumbers, and mechanics nearby. It allows seamless assistance and ensures that the service providers can get their services known to a larger percentage of customers.
So in short it is a boon in disguise for both. Hence it is recommended to implement the idea to your advantage so you get your value enhanced in the coming year.
25. Mobile Payment Apps
These apps are directed to support customers in making cashless payments through modes like QR scan, NFC, etc.
Since it does not get customer data public hence you can be sure in the end their trust will remain in your services alone.
Hence, make use of this app idea in your app development strategy in 2023 to get more users motivated through your offerings.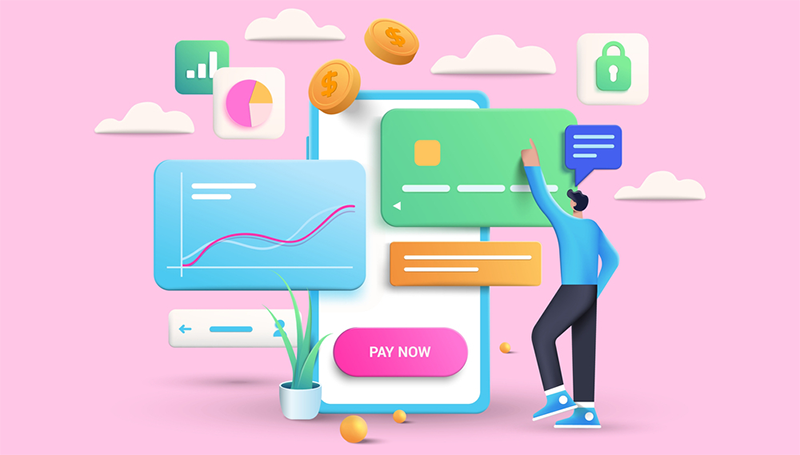 26. On-Demand Tutor Finder App
Students have a wide array of subjects to cover. It becomes difficult during the process to often understand new topics.
Simplify this process by digitizing your education setup with a tutor finder app. It will help learners to find tutors nearby, connect with them online and get their doubts cleared. Students would simply need to add their issues to the concerned educator. Thereafter their queries would get resolved in a short time with the learner getting notified of the same.
27. Meditation App
We lead an extremely stressful and busy life. This prevents us from relaxing or giving enough attention to our inner peace.
To make this easy to achieve, you can build this app. It will allow end-users to contemplate the daily tasks they perform, meditate, focus, and remain attentive. It will inversely drive value for you.
When you enter this app development plan, study your competitors well in advance to know what they are doing. This will make it smooth to incorporate features that will set you apart.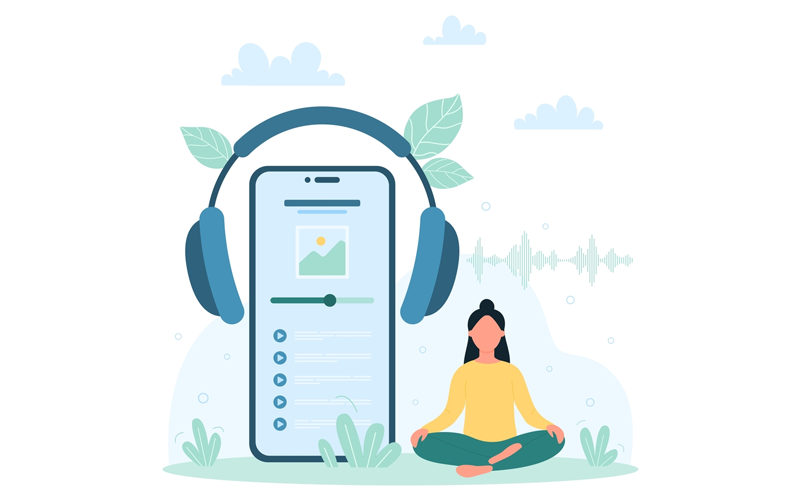 28. Budget Planner App
It is challenging to manage the budget. To keep it under control, develop a budget planner app.
This app idea is slowly observing popularity courtesy of other solutions like YNAB, Mint, etc.
So in case you are a financial venture, consider this app idea to allow your customers to perform financial planning and other tasks flawlessly.
29. Dog Walking App
A dog is a man's best friend. They thus deserve to be treated with love and care. To make this possible, how about giving your dog owner customers access to the dog walking app?
Read Also: How To Make Successful Dog Walking Apps Like Rover and Wag
The app will allow dog owners to easily connect with dog walkers and book their offerings so they can be sure their pets will get the care they deserve.
Include features like the ones listed below to ensure a seamless connection:
Schedule pet care service
Multiple payment modes
Gallery
Real-time tracking
These features together will boost user engagement, build a sense of trust in your offerings and create brand value for you.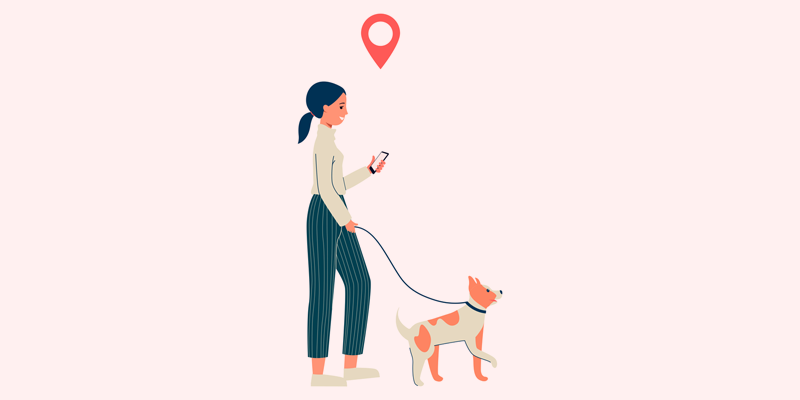 30. Screen Time Reduction App
We all are guilty of being addicted to our devices. It is critical to keep it under control as it might cause detrimental health effects later.
Create a screen time reduction app. It will allow users to keep their screen time under scrutiny. It will alternatively also make it possible for end-users to keep notifications appropriately arranged.
A very new concept, using this idea in the coming year for your app will allow you to bring your popularity high among users.
31. Wedding Planning App
Matches have their creation in heaven. A special day in a person's life deserves to be celebrated.
How about doing so with a wedding planning app? It will help couples plan this day comfortably, find vendors, shop, and so on.
Apps like WedMeGood boosted the popularity of the concept of wedding planning apps. Take the idea into your app ideas for 2023. It will surely be a revolutionary one!
32. On-Demand Liquor Delivery App
A concept that is slowly gaining prominence is the on-demand liquor app. Consider this app idea to your advantage in 2023 and the upcoming years.
If you own a liquor store, the idea will help to get your offerings boosted visibility and ensure that no matter the time your customers get access to liquor they may want.
It will simultaneously drive value for you as an entrepreneurial venture and ensure that returns for you go up right from Day 1!
How to Select the Best App Idea?
To ascertain you select the proper app idea, keep these pointers handy:
Research competitors and customer demands.
Analyze the latest trends.
These steps will ensure the app idea you select drives value for you and gets you access to more customers.
What Next?
You are aware of the different app ideas and the techniques to make an appropriate choice among them. Let us assess the cost factor.
How Much Does It Cost to Develop an App?
The cost to develop an app will be between $40,000 to $150,000. This might go up based on features, functionalities, app platforms, country, etc.
Outsource mobile app development services from India to keep costs in check. Offshore to a partner who gives you access to readymade solutions upon understanding your business requirements. This will prevent your budget from getting consumed extraneously.
Wrapping Up
An idea is all it takes to transport a business to the path of fame and immense profits. Choose the app idea wisely for the aspects to be easily achievable. With mobile apps promising business revenues of $935 billion by 2023, the right idea will promise immense value for you. If you are thus a startup and want to earn big money, empower your business with the right mobile app idea. Share them with us to observe the idea transform into a profitable reality.
You may also like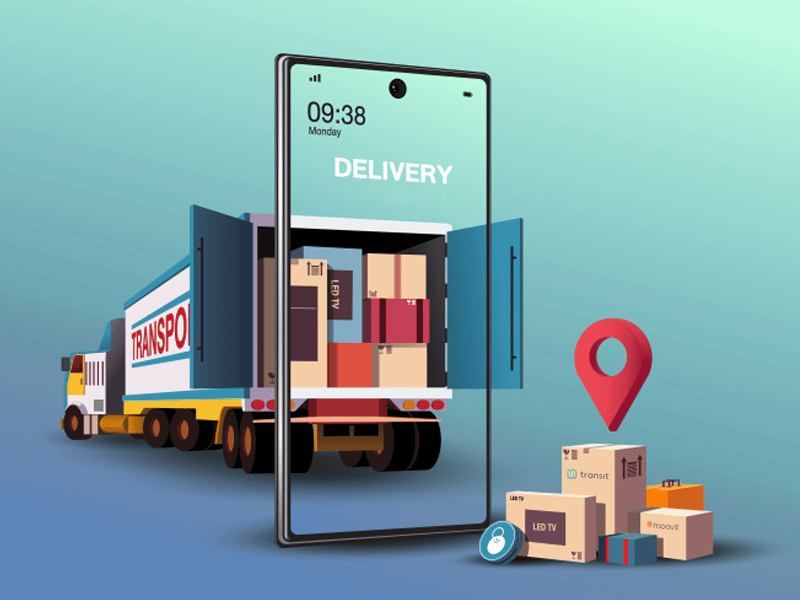 Cost to Develop Transportation App Like Moovit and Transit
Ankit Patel
Have you just conceived a logistics and transportation business? You must be aware then of the hassles related to vendor coordination, management of shippers, consumers, etc. But come the app… Read More