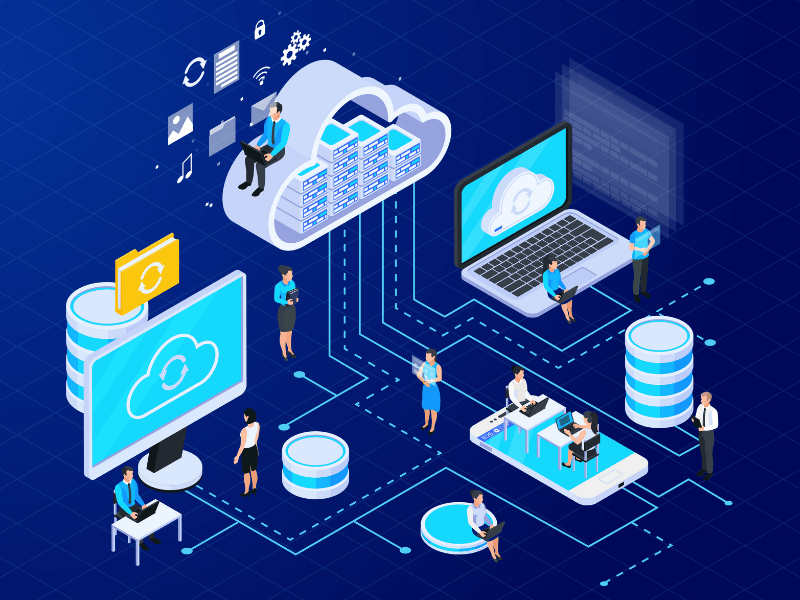 Ankit Patel

May 25, 2021

5 min read
The demand for apps is increasing incessantly, globally. Thus, software development services are unquestionably one of the highly hired services. Cloud-native app development is one of the highly simplistic, revolutionary optimized, innovative, and rapid methods through which a mobile app development company creates impressive apps.
The 24*7 availability of the Internet enables us to handle all our storage, computing, as well as networking, needs using the ever-evolving Cloud Technology. The Cloud, today has paved a prominent position in our lives. Cloud Technology helps you in elevating your mobile applications to greater heights.
Earlier, developers used to pick the cloud-first for building any new app. But with the advancement in technology, they think of cloud-native so as to offer exceptional software app development services.
Cloud-native mobile apps enjoy the benefits of processes and platforms that are found in the cloud. Without the need for lots of coding, these apps can be easily modified, scaled, and connected to cloud services for extending their capabilities.
Developing a robust mobile app is not as easy as spreading melted butter on a piece of bread. You will need the mobile app development services of top experts of a reputable cloud-native mobile app development company. You will have to discuss with them which cross-platform will suit best for your mobile app.
● Cloud-Native App Development
The new manner used to build apps by the developers is the cloud-native. The base of the cloud-native is cloud computing, which means that instead of positioning the software in a home server, it is positioned in the cloud. This is a matchless approach used by the developers for crafting software. Here, it is now asked "where" the cloud-native app is developed, instead of asking "how" it was developed.
The cloud-native app's emergence has enabled many entrepreneurs to transform digitally their brick-mortar business as such apps are faster, highly scalable, and deploy automatically. Also, they support the nonstop delivery of data. With the best software development services, you can also join the race.
● Types of Designs for Cloud-Native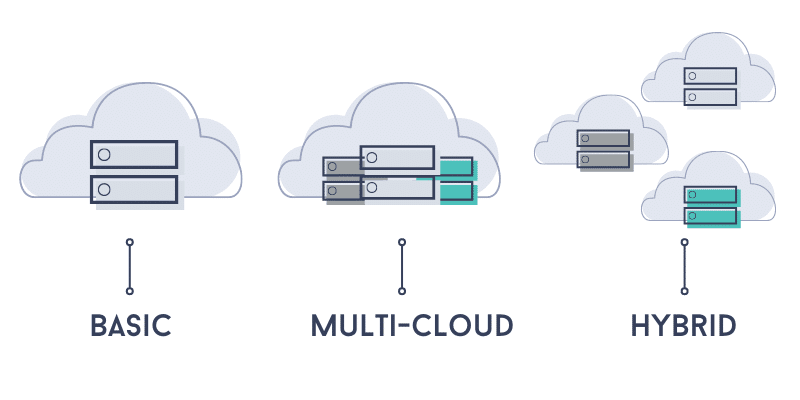 The design of cloud-native is basically of three types and they have been discussed in detail below:
Basic: The system is backed up on the cloud periodically by this design of cloud-native. The DNS has access to a load balancer that directs and connects you to a mobile app. The key data are saved in the main database and the slave database corresponds with the mobile app.
Multi-cloud: On multi-cloud platforms, one component of an app can run seamlessly. It is through DNS, you can access it. No duplicate system is required for this type of set-up. The data gets stored automatically on the platform you are using and the components work seamlessly in multiple clouds.
Hybrid: Hybrid design enables you to access your mobile app through DNS. There are several load balancers and one of the DNS (Domain Name System) that connects to and directs you to the mobile app. The app pushes the key data to the chief database and the duplicate ones are stored either to the slave database, your building or to any other cloud platform.
It would be impossible for you to choose the apt design that would fit best with your needs. Software development services offering companies would guide you better and help you choose the best and the most profitable design.
● Key Traits of Cloud-Native Applications
Have you ever wondered why cloud-native apps are so special? Below are the chief attributes that make these apps special:
Polyglot – All the services in cloud-native apps are manufactured utilizing a language or a structure. As each and every app administration is loosely paired, the designers can benefit themselves by utilizing different programming dialects, various frameworks, and runtime of a program for various services.
Microservices – In the microservices architecture, developers combine loosely paired administrations and develop an app. Each administration works solo because of which it becomes easy to scale the app consistently and disseminate its advanced and new features.
DevOps Process – Each service in the cloud-native app has its own life cycle. With mobile DevOps, a developer can manage all these services. Constant appropriation and consolidation of Microservices are carried out to handle these apps, utilizing cloud services.
Automation – Automation is said to play a significant role in making cloud-native nothing less than a reality. The apps that are developed to run and scale in the cloud demand an unequivocal methodology. Automation is that unequivocal methodology that deals with huge and unpredictable apps.
API-Based Communication – For uncovering the functionalities, Microservices of cloud-native rely on APIs. APIs rely on Representational State Transfer (RST) or on other similar protocols. These structures shield direct datastore examinations, direct linking risks, or distributed memory models. For the improved functionalities of inward administrations, binary conventions are chosen.
Resources – While connecting with the powerful models, cloud-native apps maintain policies such as networks, CPU, and quotas that assign resources to the services. Resources are allocated by the central IT of a company for every department. The ownership of the resources can be used and acquired by the team members of every department.
● Reasons Why Applications Have Bright Future With Cloud-Native App Development
With the help of the modernized approach i.e. cloud-native app development, the applications are going to have a bright future. Let us read about the reasons:
Possibility of speedy development & deployment of the application




With the DevOps process and simplified codebase, developers can build, test and deploy an app quickly. Via App Creators, developers can avail online myriad services instantaneously. In short, the complete app development process can be completed very fast when it is about cloud-native apps.

Involves usage of latest tools and impressive frameworks

This approach of app development makes use of frameworks and languages that are most favorable for the app that is under the development process. Runtime environments, development frameworks, and various programming languages can be easily accessed. By using Microservices and Containerised development, the developers are using the best and advanced tools for developing top-notch apps.

Offers pocket-friendly options

There are innumerable money-saving methodologies and tactics. By using reasonable open-source tools, containerized approach, and computing model without any servers, the development cost can be reduced. In the traditional development method, one had to buy and install the complete package of software systems. But, in the case of cloud-native app development, specific or refined services can be purchased and installed. The developers get the option to pay only for the used services, which ultimately makes the development project very affordable.

Offers super scalability

The cloud-native building is preferred more by the developers who are offering software development services, as it gives super scalability. The developers enjoy the feature of auto-scalability while building cloud-native apps. The app can be scaled on the basis of your requirements.

Enables enhanced collaboration and interaction

Lightweight APIs can be employed in cloud-native app development. Data can be seamlessly exchanged as protocols such as open-source procedure calls and REST are used by APIs. Thus, because of efficient APIs and enhanced network abilities, collaboration and interaction amidst the designers become effortless.

Better Manageability

With the introduction of Azure and AWS Lambda-like platforms, the development process of cloud-native mobile apps has become very much swift and manageable. The codes can be introduced as functions by the developers with the help of these PaaS platforms. These advanced serverless platforms execute the needed functionalities like configuring, provisioning essential instances, and arranging abundant storage capacity.

Enhanced customer satisfaction

Mobile app development company developers make use of cloud-native development style for customizing apps with advanced features rapidly. This ultimately leads to improved customer experience because the customers are benefiting from incredible apps while paying less. While developing cloud-native apps, developers can use amazing infrastructure and automation services. The latest technologies integrated into the app using the APIs and handy tools that are accessible with the development of cloud-native apps bestow satisfying results to the customers.
After knowing the benefits of cloud-native apps, you must be planning to develop one. If you are planning to develop a cloud-native app, then you must hire the mobile app development services of a well-known app development company.
● Challenges With Development of Cloud-Native App
The challenges that come along with the development of cloud-native app are:
Data storage
Service integration
Migrating difficulties
Data security
Difficult to sync the work
Takeaway
To get an edge over your competition and make your online business run smoothly in this pandemic period, you need to associate with one of the best mobile app development services providing app development companies.
XongoLab is a trustworthy mobile app development company. Here you get best-in-class mobile app development services. Connect with us today, and hire our incredible software development services to develop a user-friendly cloud-native app integrated with the latest tools and technologies.
You may also like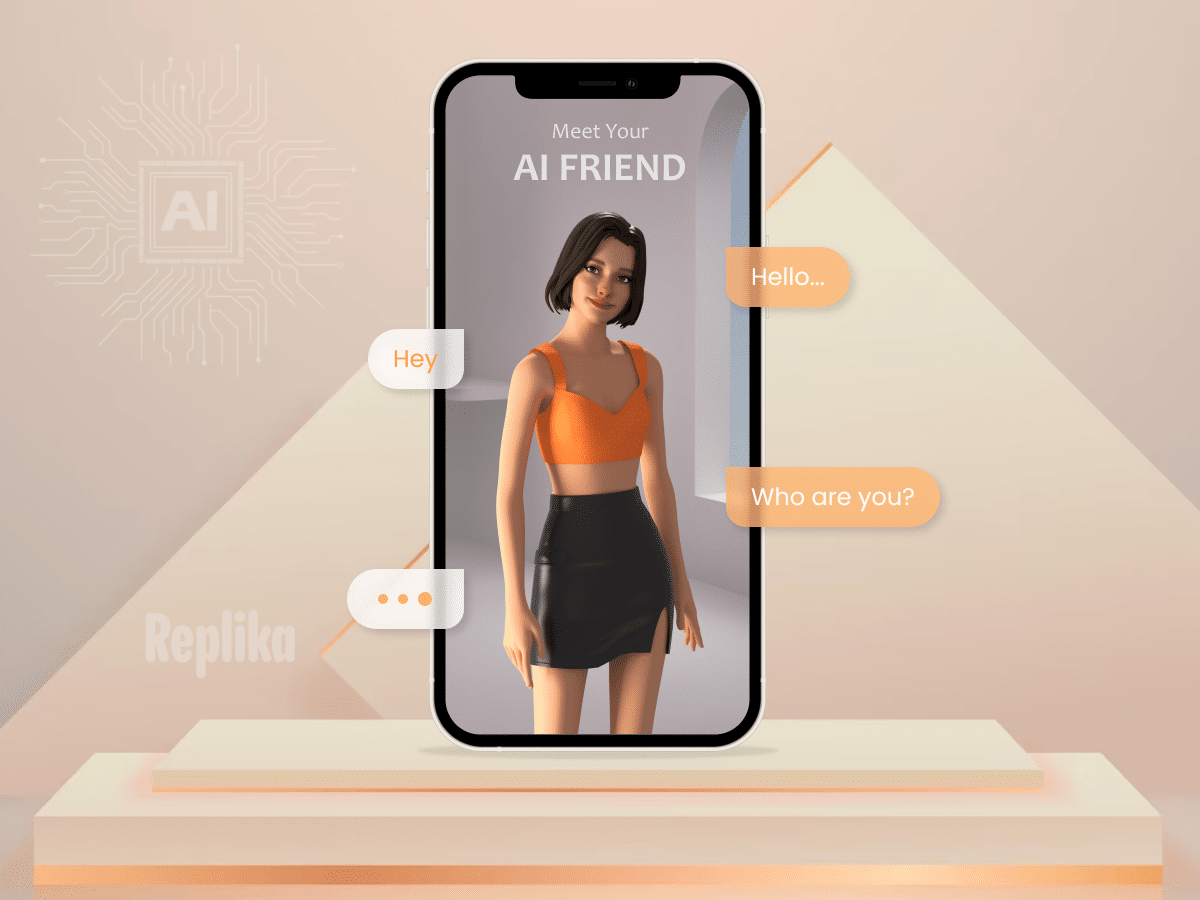 A Detailed Guide to Building an AI-based Chatbot App Like Replika
Jignesh Nakrani
Artificial intelligence links progress and those seeking personal growth. Chatbots have emerged as a popular tool for engaging users and providing personalized experiences among the myriad of AI applications. One… Read More