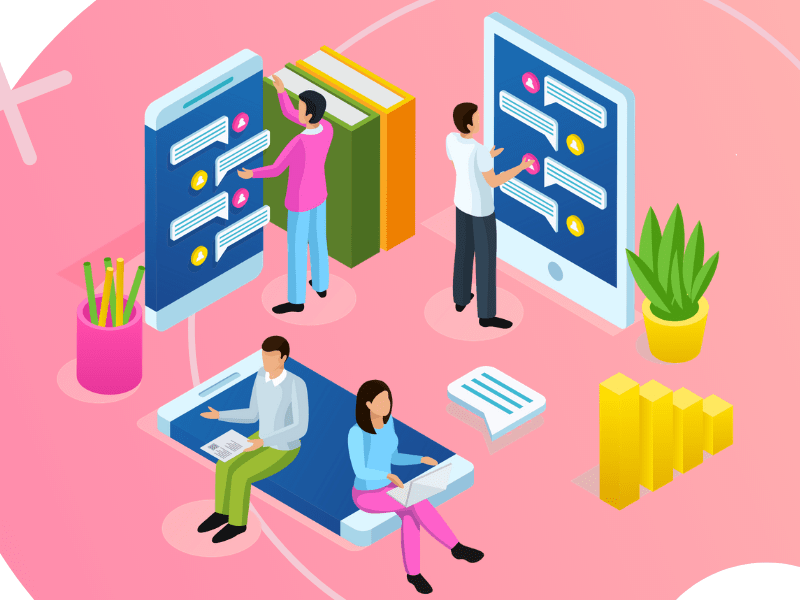 Ankit Patel

January 13, 2021

5 min read
Everybody gets ideas. Working on them and transforming them into a reality is a different thing altogether. A mobile app development company needs a lot of ideas to create exceptional and out-of-world mobile apps that engage users. There may be times when you get an app idea and what you find is that there is already an app doing the same function. However, what if there is no app that translates your idea into a reality? What if you are scared to discuss this idea with your colleagues, at a mobile app development company you are working, due to the fear that someone may plagiarize it and use it to their own benefit? There's an answer to that in this blog.
When you get an idea, there are three things you will do.
Keep it to yourself by noting it down in your diary
Research further on it and transform it into a reality
Share or discuss your idea with a confidant whom you trust will help you make it a reality
If you are going with 1 and 2, you may need a patent later on but not urgently. However, if you are going to get someone onboard to discuss your idea so that you can work on it, then you need to patent it.
● What is Patent?
A patent is the protection of your innovation or idea which gives you an intellectual right over it. It is a type of property that gives legal right to prevent others from utilizing your idea in any form for a specific period of years. All you need to do in exchange is make public disclosure of your idea.
This way you can ensure that your idea remains safe and solely your property.
● Why a Mobile App Development Company Needs Patenting?

A company offering mobile app development services is a repository of ideas. They need to patent their mobile app ideas to prevent any illegal or non-consensual usage of the app idea.
It makes sure that only they get profited by the unique idea. This prevents other entities or individuals from utilizing their idea.
● When Can You Get Your App Idea Patented?
When it comes to mobile app development services, it is not that you can patent every app idea you get and you express it with the term "Eureka!". There are a number of things that must be considered or done before proceeding towards patenting a mobile app.
The three basic conditions which must be met before patenting are as follows:
The mobile app you are going to a patent should be a concrete app. It cannot be just an app idea which you get while cleaning the windows or gardening in your backyard. You should have documentation, code, details about how the app functions, etc. Simply put, it cannot be an abstract idea.
The second condition is that the app should be unique. It should not be something that already exists on the patented apps list. It should be something different from the existing patents.
Here, I would like to mention an apt quote by Angelo Firenze
"Just because your software solves the problem doesn't mean your patent application is assured. Your software solution needs to be new…. It needs to solve (an) existing problem in a way that other solutions do not either with new, non-obvious technologies or by changing the process itself in unique new ways."
The third and the most challenging condition for patenting your mobile app idea is that it should be non-obvious. This implies that it must not be an integration, modification, or amalgamation of any existing technologies without having any exceptional feature or function. It should have not been utilized by any company offering mobile app development services.
The very first step, I believe, you should take once your idea reaches a concrete form is to check if there is any idea which pre-exists.
● How do I check if my idea has already been patented?
For knowing if you can move ahead to patent your app idea, you first need to check if your app idea is unique and no similar one exists patented. You need to do a detailed study on every app, released by any mobile app development company, which closely matches your app idea. Every country has an operational database where this data is stored and accessed.
Through the IPC Catchword Index of WIPO, you can analyze data related to various international patents.
● Steps to Follow to Patent Your Mobile App Idea
Whether you are an entity providing mobile app development services or an individual providing services to create a mobile app, then you should be aware of the steps needed to patent your mobile app idea.
● Consult a Patent Advocate:
If you want to increase the chances of your patent application being approved, then it is a wise decision to explore a good patent attorney. You must find an experienced attorney who possesses expertise in the area.
Once your search for a good attorney is completed, you can enlist with him or her so that he can help you prepare the needed documents and also give you guidance on how to proceed.
● Discuss Your Mobile App Idea

At this stage, you need to reveal your app idea to your attorney. You need to show the documentation of the mobile app idea. You can create a prototype of your app to explain its flow.
Although it may be tough to present a code, you can explain the functionality and processes of the app to the lawyer.
● Cross-Check Your Patent Idea
Even though you have researched your idea very well, it is always best to search if an application similar to yours is pending in the patent office. People working in the same field as yours may have similar ideas or development projects and may perhaps have already filed a patent application.
As a respectable mobile app development company, it is always important to maintain your prestige by avoiding unwanted infringements from your competitors.
● File Patent Application
Once you have been through the formalities, you can go ahead with the real step of acquiring your patent- file an application for your mobile app.
There are two different types of patent applications – provisional and non-provisional.
A provisional application, being one of the most prevailing ones, allows you to file without a formal patent declaration, claim, or information statement.
Non-provisional Application: This can be filed without any claims made on the application made in a convention country or app reference which is already in process. It must have detailed specifications. It must have a written description of the invention and a claim which provides a legal definition of the invention or idea.
● Submit Your Application
Once you have gone through the above steps, you will need to submit your patent application. Filing it with the USPTO is a cumbersome process that involves a lot of paperwork. However, once you are through it and submitted all the needed documents then you can relax.
Once you have acquired the patent, you can proceed with the development process by consulting any company providing mobile app development services.
All in all, in order to secure a patent for your mobile app, you need to find a professional patenting advocate and enlist with him, find if there is no similar patent application in the queue and file a patent application to submit it. Patenting a mobile application is possible provided you have a full-proof plan of how you desire to accomplish it and make it function.
You may also like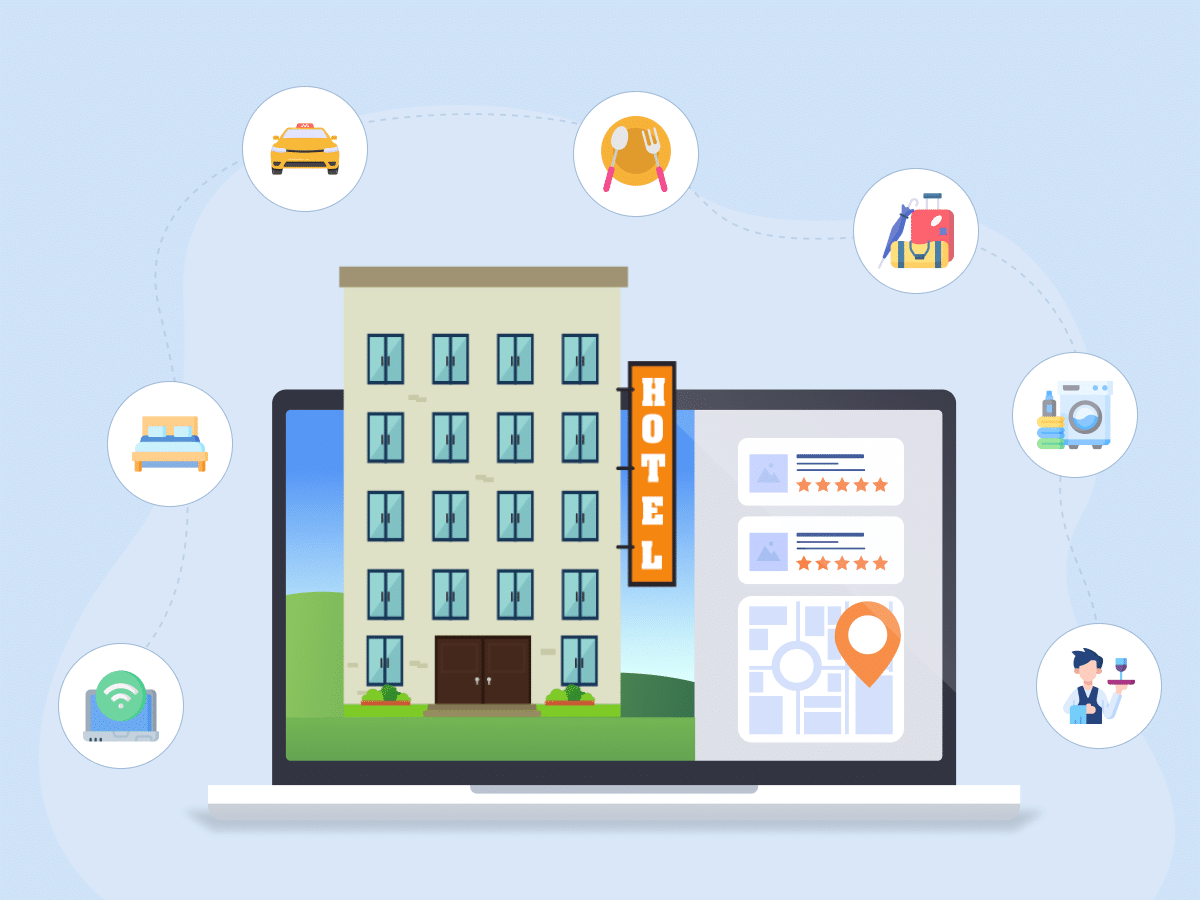 The Ultimate Guide to Hotel Management Software Development
Ankit Patel
Imagine a scenario where the reception area of your hotel is inundated with guests seeking assistance, staff members requesting entries, and other demands. The reception team may find it overwhelming… Read More