Ankit Patel

September 02, 2021

7 min read
Today, neck-throat competition is everywhere. New measures need to be adopted to stay ahead of the competition. Taking the help of technology is a good and reliable option. Businessmen all around the world are transforming their businesses digitally and are operating their businesses on the digital platform.
Web apps and mobile apps are the two options through which you can enter the digital platform. Now, the crucial question is which one to choose among the two? Which app will be the most suitable one for your business?
First, let us know about both the apps in detail along with their pros and cons.
● Mobile Apps
Smartphones have become an integral part of our lives and so do mobile apps. Out of ten, only two people will be seen not using the mobile apps daily. A mobile app is an app that can be run easily on your Smartphones. Through mobile apps, everything right from grocery shopping to booking flight tickets, doctor appointments, availing handyman services and many more can be done as per convenience.
The leaders of the mobile application domain are Android and iOS along with Microsoft. Most of the start-ups prefer hiring mobile app development services instead of web app development services to develop apps for Android or/and iOS. Once they catch up to the market, then they prefer focusing on the development of web apps.
Mobile apps are of two types –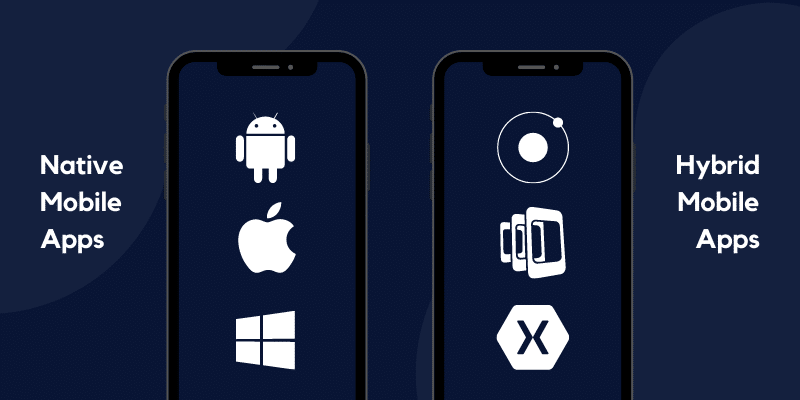 Native mobile apps
Hybrid mobile apps
Pros of Mobile Apps
Personalization – As per the preferences, interests, and concerns of the end-users, the app can be developed.
Branding opportunity – Mobile apps have a separate entity from the website of a company; hence it can help you in offering new and different branding opportunities to the end-users.
Convenience – Provides ultimate convenience to the customers as the app can be used even while on the go.
Fast browsing speed – Information is transmitted quickly that results in fast browsing speed.
Work online as well as offline – With implemented AI technology, mobile apps are capable of working even if there is no internet connectivity.
Leverage the device capabilities – The inbuilt features can be accessed by a mobile app after getting permission from the users, which enhances the customer experience.
Tailored communication – Tailored content can be offered via a mobile app. It permits the users to set their preferences on the basis of their interests, behaviour, location, etc.
Safe & secure – 100% safe as well as secure, as the app asks for permissions before opening any page or link.
Cons of Mobile Apps
Need to be updated – The app needs to be updated regularly by the users for its seamless functioning. Also, you have to keep your app updated for which you will have to fix the issues, test the alpha/beta versions and then send your app to Play Store and/or Apple Store for verification. Only after that, your app will be made available to the end-users. The entire process might take approximately 2-3 days.
Maintenance & Support issue – Bugs and other technical issues need to be checked and fixed frequently which is a daunting task.
Compatibility – Not all apps are compatible with every device and platform. Android compatible apps can be run only on Android devices and the iOS apps will run only on Apple devices.
Costly – For UI/UX design, platform compatibility, unique codes you need a complete team of developers which proves to be costly. Also, you have to spend extra money when you launch your app on Play Store or Apple Store.
● Web Apps
On the web-browsers, a self-sustaining software runs, and that software is termed as the web application. The end-user need not have to download and install a web app on his local machine. He can open multiple pages at a time. The web apps need not have to be built especially for particular hardware or platform. Hence, no extra effort for writing code is required which ultimately reduces the overall development cost.
The most prominent web app examples are: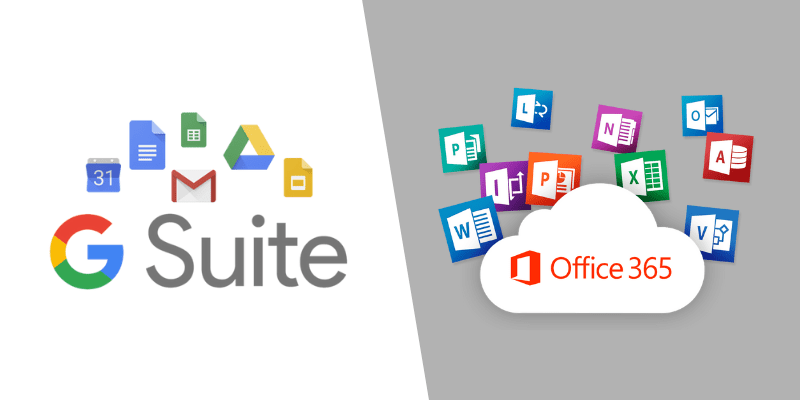 From Google – Gsuite
From Microsoft – Office 365
Pros of Web Apps
Discoverability – Web apps and their content can be found easily and effectively with a few keywords.
Endless accessibility – Web apps can be accessed from any device irrespective of the platform.
No downloads required – As in mobile apps, web apps need not have to be downloaded or installed on your Smart devices. All you have to do is click on the link to access a web app.
Cost-effectiveness – As there is only one operating system, you don't have to spend a lot of money for developing a web app.
No developer fees – Being compatible with all platforms and devices, you don't have to hire the complete team of developers as in mobile apps.
No need to write extra code – with a single code, web apps can be seamlessly run on any platform and device.
Easily updated – Updates are the most important aspect when choosing between a mobile app and a web app. The entire updating cycle of a web app is not at all burdensome. After updating, your web app can go live within 24-48 hours.
Cons of Web Apps
Works only online – Web apps work only if there is an Internet connection. Though PWAs support offline execution, there is no guarantee that the app will always work offline.
Not as fast as mobile apps – Web apps work and function very slowly as there are huge databases.
Features are less advanced and limited too – Like mobile apps, web apps are not armed with advanced features.
Security and quality are not as good as mobile apps – As the developer pays less attention to its designs, the web apps are inferior in quality. Also, on opening a web app no permission is being asked from the users that affect the security factor.
After gaining knowledge of both the apps and their respective pros and cons, it's now time to choose the most appropriate app suiting your business needs. Whether to hire web app development services or mobile app development services? Below questions with justified answers will help you in coming to a final decision. Scroll down to explore.
Are you targeting to reach out to more users?

On comparing a mobile app and a web app, a web app is more capable of helping you in reaching out to more users. For making a detailed search people prefer desktop or tablets and visit the websites of a particular company.

Does your business need the native features of your customer's phone?

Native features of a phone are its hardware features such as mic, camera, and speaker.

Current location of the device
Access to mobile features like mic, camera, and speakers

If you would require the above things to provide your services through an app, then it is better to choose mobile apps.

Who are your target customers?

Once you understand who your target customers are, your business is really going to flourish. If you want to target the younger generation, then certainly you should opt for mobile apps. When your target customers belong to the corporate sector, then definitely web apps should be your choice. Also, if you are into offering on-demand services, go for mobile apps; while if you run a company, it would be advisable to develop a web app.

Is app speed a matter of concern for you?

It is a known fact that web apps are not that fast as mobile apps. The reason is the data settings of the users are stored by the mobile apps locally on their phones. While, in the case of web apps, data is downloaded from servers that take time. Also, internet speed matters. With a slow internet speed, things are downloaded and uploaded slowly through web apps.

Are you into referral and affiliate marketing?

Both referral and affiliate marketing can be done efficiently via web apps as you can make use of online marketing strategies in a better and the most profitable manner.

Do you have large data to save and show?

With a small mobile screen saving and showing large data is simply like a nightmare. Scrolling, reviewing, editing daily reports becomes very tough in the case of mobile apps. When it is with web apps, everything can be done very smoothly and flawlessly as you are going to use your laptop or desktop.

What is your monetization strategy?

Monetization strategy differs from company to company. If downloads are the medium through which you can generate revenue, then choosing mobile apps is the better option. Also, in cases when your billing is handled by any 3rd party the ultimate choice for you are the mobile apps.

Online or offline interaction?

Whether you are in a train, gym, forests, basement, or airplanes, the issue of the internet will always persist. Hence, in such cases developing a mobile app is more advantageous. With a mobile app, you let your user use your services even when he is offline. Some popular examples are:

Google Maps: Permits you to navigate even when you are offline.
Tripadvisor: When you are in a new city, Tripadvisor permits you to download the city guide or city map. This implies that you need not have to be online to google the popular visiting places, nearby best restaurants, etc.
Dictionaries: Whenever you travel to a new city, you can use a dictionary to translate the local language in your language and know the meaning while being offline.

What is your budget?

For developing a mobile app, your minimum budget should be $10,000. With a low budget, you can get a mobile app developed but it will not have the required features, a user-friendly UI/UX design nor will it have a robust backend. Cheap mobile apps have never succeeded in this highly competitive market. Hence; when your budget is small, develop a web app for your business.

How fast do you want to enter the digital market?

Web applications can be built up faster in comparison to mobile applications. Web apps are compatible with all devices and can be run seamlessly on any screen size; hence no extra coding is required which ultimately saves a lot of time.

How often would you be updating your business content?

Many businesses need to regularly update their business information. Does your business demand the same thing? Web apps prove to be a better option if there is a requirement of changing or updating business content constantly. Hospitality, banks, and the news industry must opt for web apps as updates can be done fast and easily.
● Benefits of Mobile Apps Over Web Apps
Gaming purpose.
Regular usage.
Native processing or functionality like SMS, GPS function, CTA, etc required.
Push notifications.
Accessible when offline.
● Benefits of Web Apps Over Mobile Apps
Instantly accessible without the need for any downloads and installs
Different device compatibility
Time and cost matters a lot
Prolonged lifecycle
Easily shared and easily reachable
● The Conclusion: Mobile App or Web App?
Whether to hire mobile app development services or web app development services depends on the needs of your business and the objective of your business. Go through all these points carefully and know your business needs and then come to a final decision.
Being a novice everything might be totally confusing for you. Hence, to choose the right medium, you need to consult the best mobile app development services providing company.
XongoLab is the right app development partner for you. Considering your needs, goals, and budget, we will guide you rightly and provide you with the best possible app solution. Our in-house experts and certified developers excel at providing matchless mobile app development services and web app development services.
With your app development queries, you can get in touch with us.
You may also like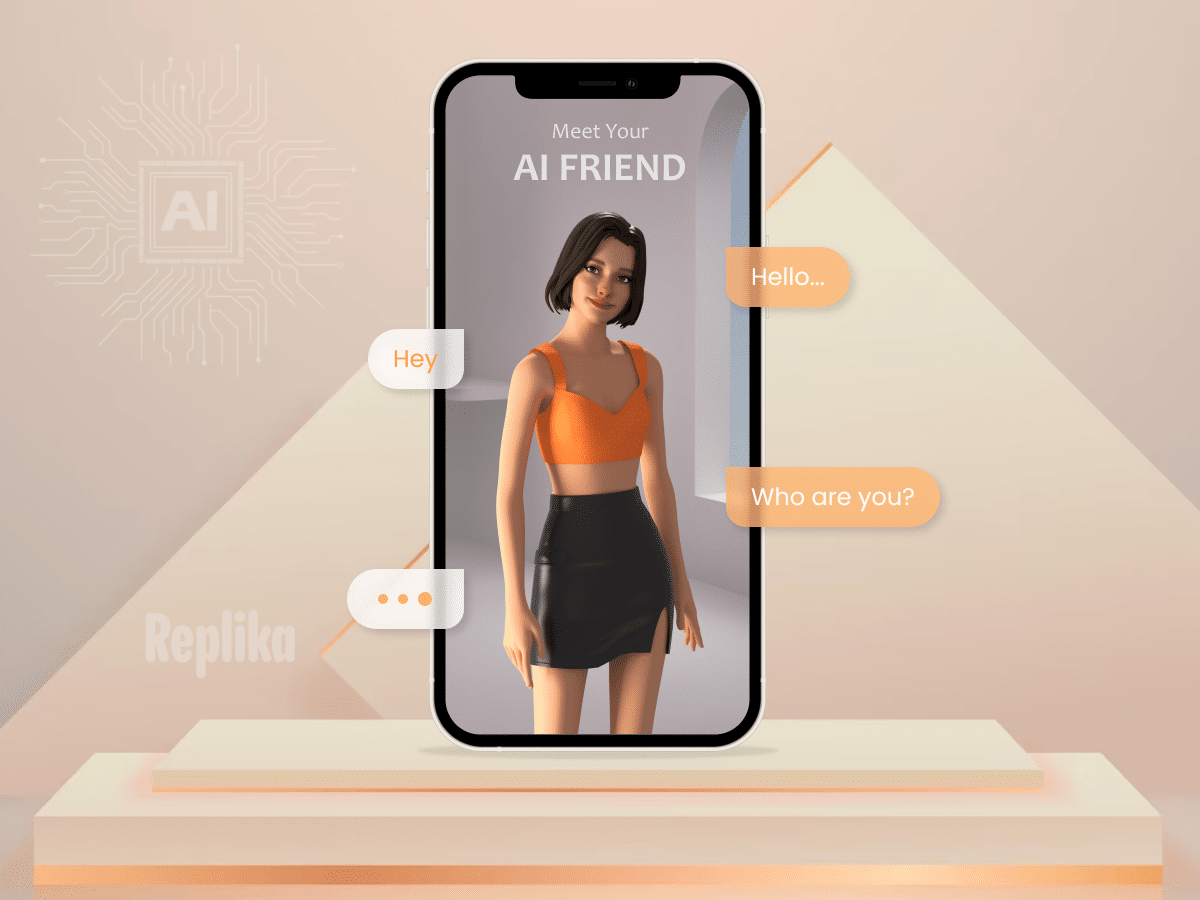 A Detailed Guide to Building an AI-based Chatbot App Like Replika
Jignesh Nakrani
Artificial intelligence links progress and those seeking personal growth. Chatbots have emerged as a popular tool for engaging users and providing personalized experiences among the myriad of AI applications. One… Read More