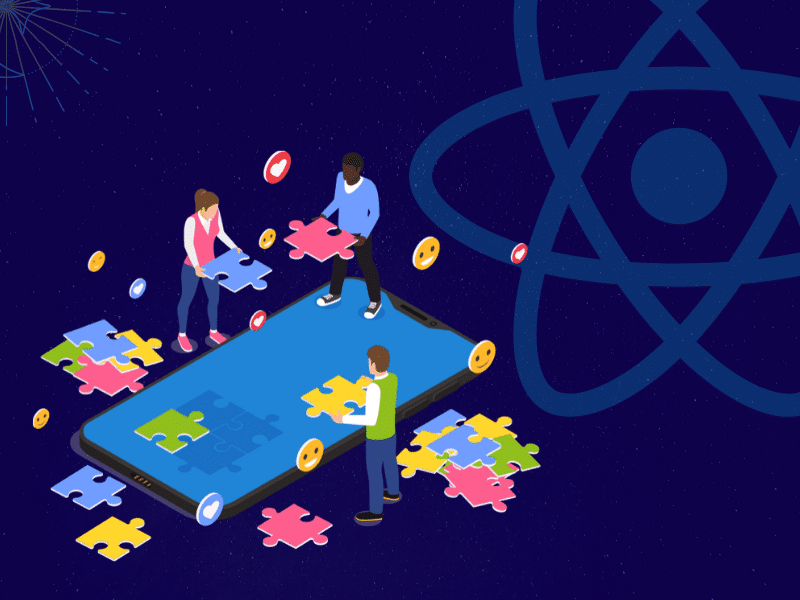 Ankit Patel

March 06, 2020

4 min read
Trends keep on changing and so the technologies. A magnificent transition has been from the world of web pages to the era of smartphones that keep the businesses always on the toes to catch up with the changing scenarios, and, never miss the opportunities. And, the smart ones always looking forward to providing better mobile application experience to their users.
With the numerous app development frameworks available, there is always a question about which one can be best applied. And here stands out React Native platform – an exceptional and unique framework exclusively embedded with matchless tools, modules, and state of the art structure.
Wondering why such a hype for one of those mobile app development frameworks, then get on the bandwagon and take on the journey into the world of React Native.
Highly Interactive User Interface
React Native Mobile Application is an advanced technology that helps in building an impeccable mobile user interface. With an inclination towards the Javascript library, it has a wide array of a strong network. The user interface output has high flexibility and good responding time because of the asynchronous Javascript interactions that work with its natural environment. This whole set up reduces the time of the loading speed compared to other traditional hybrid apps. And, leveraging the efficient functionalities of the framework, React Native app development services deliver out of the box apps with a highly interactive user interface.
Cost-Effective – A Budget Friendly React Native App Development Services
Money is basic for any business or any app development. And, it is always a matter of concern to look at the cost when it comes to mobile application designing and developing. With limited funds, every startup wants to achieve results in a short time overcoming the cutting edge competition in this tech-savvy world. Not only one looks to develop faster, but it also wants to stay longer looking forward to the healthy returns without much investment. And, this is the absolute reason to hire a React Native Developer who not only saves your time and money but also helps your business to propel through the effective React Native for mobile app development. Moreover, hiring a React Native app development company tends to be highly affordable.
Minimum Development Time
Leveraging the best of incredible functionalities and features of the platform, React Native app development services deliver mobile application development projects in no time. The technology speeds up the React Native app development due to its exuberant framework and amazing add-ons and tools. Being part of an open-source project, it is quite easy to gain numerous components and materials in real-time to improve the process. And to cope up with the innumerable issues arising during development stages, an expert team is always on the verge to assist any React Native developer. Thus. the huge resource and timely assistance speed up the process compared to other projects. The app development on React Native takes much lesser time, speeding up the delivery time. Additionally, reliable React Native app development services, with hands-on experience, always deliver apps in less time.
Next-Gen Technology
Not just for the present times, but also for the coming years React Native is not going to be a dead technology. React Native app developers, with in-depth knowledge and dexterity, are always on the verge to serve for more decades to come. Well maintained framework, user-friendly manual and a free hand for flexibility are the things that any developer can't resist. Within a blink of an eye, React Native has covered the whole mobile app development market. The additions and updates in the framework, keeps it fresh and young, providing all solutions for the ever-growing problems. It is just simple, without the need to learn different languages and creating complex codes, React Native enables you to create anything extraordinary. And, moving ahead a visionary React Native app development company builds solutions on the framework for the coming generations to enjoy.
Cross-Platform Mobile App Development Flexibility
Whether you are looking to update iOS or Android applications, everything is possible using the same code with React Native. It is simple to use on both platforms and has a similar performance outcome without any additional changes. Just in a short span, it is quite easy to design a smartphone application according to your business requirements. With just one React Native, the usage of different languages like Java, Swift, C++ or any other language becomes obsolete. React Native app developers, who are dexterous in Java coding along with profound knowledge in native UI library, APIs, and hybrid mobile app development, easily build incredible smart app solutions.
Instant Live Updates
It seems quite tedious and complicated to update your application every time you have some changes. Once you have waited for long for approval by the Apple store, the repeat procedure for 'n' number of updates makes you tiresome. However, with React Native everything seems hurdle less. With Javascript at its core and having complete authority, it is quite simple and easy to streamline and update apps. And, this is why React Native app developers fetch quick results with any app updates on the store.
"Benefits of React Native seem matchless and harnessing its power anyone can take mobile application development to the next level."
And, if you are looking for an all-time multidimensional mobile app, React Native is your ultimate partner. And, with a niche in this technology, a reputed React native app development company offers the best solutions whether for startups or for those business giants. Looking at the changing scenario in the tech world, more and more businesses are moving towards mobile applications rather than opting for web pages. Every industry is entrusting React Native mobile application development technology due to its wide margin of returns along with advantages to the business in a short time. Moreover, don't be amazed if you find that the business giants such are Tesla, Skype, Bloomberg, Ubereats, and Walmart have React Native at their base.
So, are you still in a quandary to find the right technology for converting your big business idea into a mobile application? Then wait no more, get a quote from a leading Reach Native app development company or just consult an experienced React Native app developer.
You may also like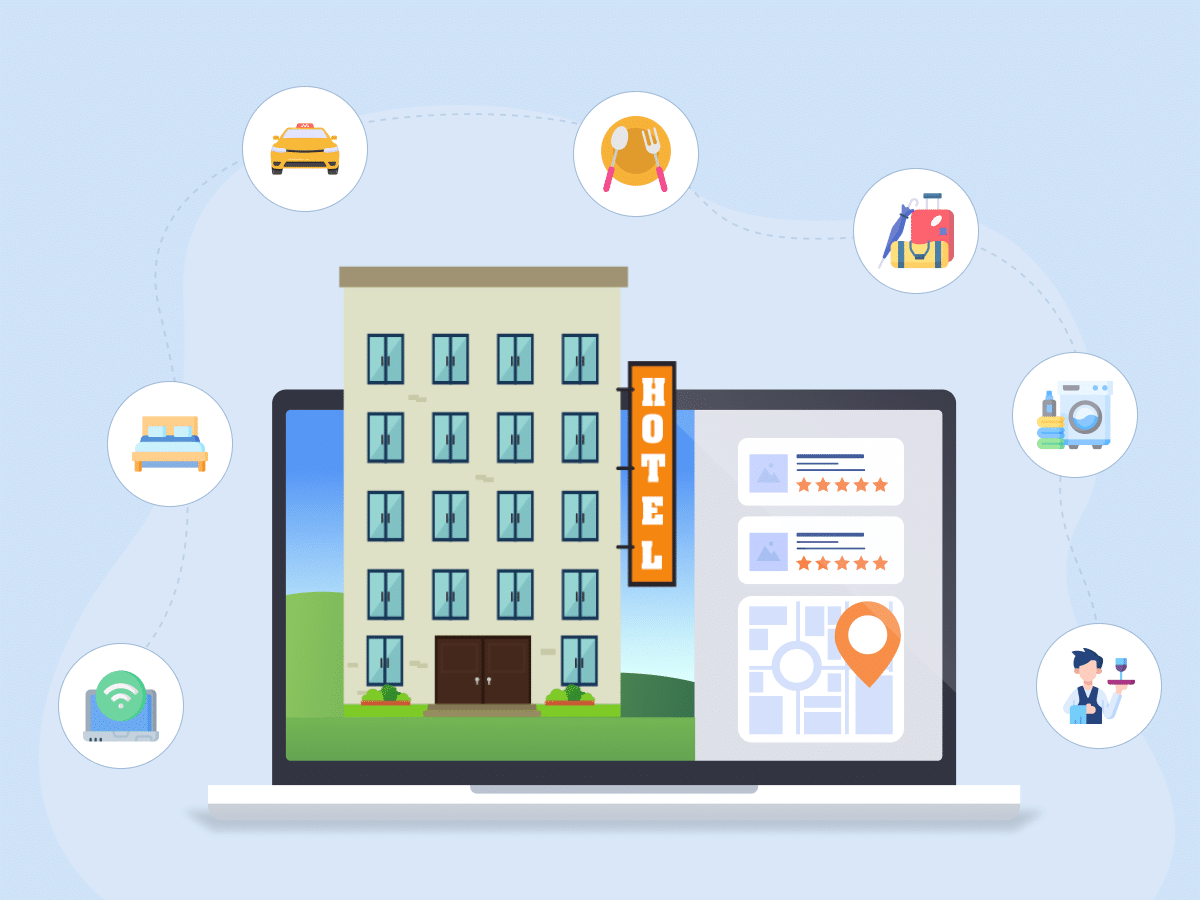 The Ultimate Guide to Hotel Management Software Development
Ankit Patel
Imagine a scenario where the reception area of your hotel is inundated with guests seeking assistance, staff members requesting entries, and other demands. The reception team may find it overwhelming… Read More