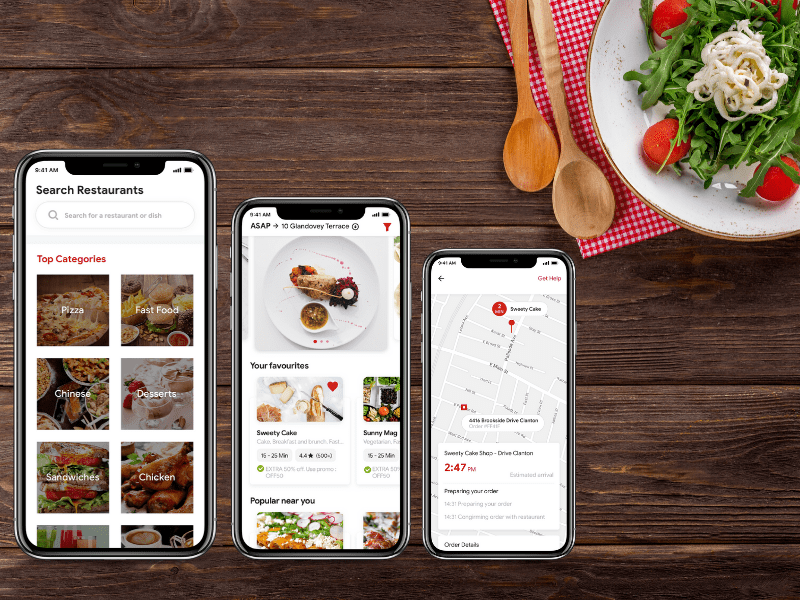 Ankit Patel

March 27, 2020

4 min read
Not compromising their comfort zones, new generations are looking for the most favorable ways to get everything done at their fingertips, not even sparing the assortment of food for 'N'joying the delicacies just at their dining tables. And this whole outlay brings you the best of opportunities if you are wondering to do something into the world of food delivery business.
And when the likes of Deliveroo app fixates as your mission then pause here and get an insight into the whole process of food delivery app development. But, WAIT! before that, know something interesting about Deliveroo.
Founded in 2013, Deliveroo is a popular British online food delivery company. Based in London and operating in 84 cities UK, Devlieroo provides food delivery orders from restaurants to customers.
Well here, XongoLab with its inquisitive team of app developers brings you the most useful tips along with a few imperative ideas on How To Create An App Like Deliveroo. Deploying the food delivery app development services for varied markets across the globe, the experts here have greater insight and upper hand over the complete food industry and evolving picturesque.
Looking at the evolving demand and Deliveroo Clone app development requirements, let us explore the major things that play a significant role in the success of this food delivery app.
There are numerous stages including various protocols and methodologies followed profusely from the start to the delivery of the whole project. However, the major stages that food delivery app development services usually follow as their protocol are as follows:
Step 1: Project Strategy Creation
Before jumping into any app development project, it is crucial to research, understand the requirements, discuss various aspects along with understanding the aspects of your business, figuring out the demands, and then creating a roadmap for the project which can help you to get a custom solution. With a set project budget, you can see both business requirements and resources for the same to achieve the goal.
Step 2: BluePrint, Prototype, and Design
Analyzing every aspect and setting up the pitch-perfect plan, it's time to move to the next stage where designers craft highly interactive and intuitive design keeping customers' usage in mind. This helps in developing a bespoke and user-centric product.
Step 3: Iterative development
With agility and stringent development process helps to meet set targets on a regular basis. Building a complete itinerary and following every aspect and updating the client on the mentioned scheduled time, makes the whole process smooth building a factor of trust.
Step 4: Quality assurance
Usually, app solutions undergo strict quality checks at each development stage. Highly qualified team of QA engineers do their best to test the end product in real-time on the various platform to ensure quality.
Step 5: Complete Support
Renowned food delivery app development services always assure cooperation and support. Whether you are looking to expand functionality, rebuild a product or want to make any update, dedicated mobile app developers are always happy to assist and providing the best of resolutions.
– Outstanding Features of Deliveroo Clone App:
Easy to order
A wide range of restaurants
Faster delivery process
Multiple payment methods including PayPal
A safe platform for credit card and Apple Pay
No additional charges; prices similar to restaurants


– Restaurant /Partner Panel Features
● Manage Food Dishes
Vendors can easily add the latest food dishes. Readily address the loopholes and fix them, deal with setting up the interests and altering the past dishes one for any change.
● Manage Payment Options
Either COD or online payment, options are provided on the client board with real-time reports.
● Manage Food Orders
The food provider adeptly manages request details and alters that if any prerequisite is set by a client. Also, access to check on deliveries status.
● Manage Reviews & Ratings
Getting a hold on the feedback and reviews provided by customers, Provider proficiently manages to address customer issues and takes a crucial step to improve business management.
● Easy to Add/Edit/Block
Restaurant Admin easily Add/Edit/Block Delivery Provider Status.
● Order History
Restaurant Vendors can effortlessly check on the previous complete order details.
– Administrator Panel Features
● Mass Notification
With these features, it becomes feasible for Admin to send Mass Notification for any Upcoming Events, News, Deals or Updates.
● Manage Admin and Meal Provider
Whether looking to Add, Edit or Decline, an administrator and Service supplier from the Admin Console can carry out the action.
● Surge Pricing
Get to integrate surge pricing during particular timing in the set city with surge rates.
● Track Driver Service
Admin gets to Track Driver Service with their payment and varied administrations required points of interest.
● Interactive Statistics
Get the complete analysis and report for crossed-out requests, cash payment, card payment, bank payment, complete delivery, and others.
● Map View
Admin can have a quick look at the Delivery specialist community and Restaurant on the guide along with the status like out of gear, on benefit, and considerably more.
● Manage Review
Providers can handle customer feedback and review and furthermore prepare a plan to address their queries.
● Payment Report
Admin can check and gain supplier reports with minute details referring day by day, month to month and yearly.
● Promo Code
No hassle in adding Promo-Code along with setting conditions like card payment, cash on delivery, City and more.
● Settings
In settings, Admin has the freedom to arrange a framework like SMS, Installation and Email layout and more.
● Documents
Seamlessly set a Mandatory report for the delivery provider to drive in a particular region/nation.
– Extra Customization
● Customize Interface:
No hurdle in customizing efficient User Interface as required and set by sellers.
● Integrate Local Payment Gateways:
Vendors have no hassle for integrating any local payment gateways.
● Add Service Module:
According to client requirements, app developers can customize and embed any administration module.
An efficient deliveroo clone app having this whole structure intact, no doubt, sets your business rolling generating orders and sales. And, an expert app development partner like XongoLab can help you out into this journey.
XongoLab, with its eloquent mobile app developers and an extended range of food delivery app development services, aims to help businesses like you to meet the growing demand of the food industry leveraging the best of technologies. Whether you're a naive in this business industry or a prominent brand looking to expand horizon with food delivery solutions like Deliveroo Clone apps then nothing can stop you if you opt for our high-quality app development services.
Concluding…
The present changing scenario with the upscale of on-demand food delivery apps surely portrays how the coming years will be the golden era for on-demand delivery apps. Not just limited to this, it helps businesses to quadruple their revenue reaching the untapped market as well as serving the requirements of next-gen. Hence, undoubtedly, the Deliveroo clone app and more such applications will set the milestone of NEW ERA!
You may also like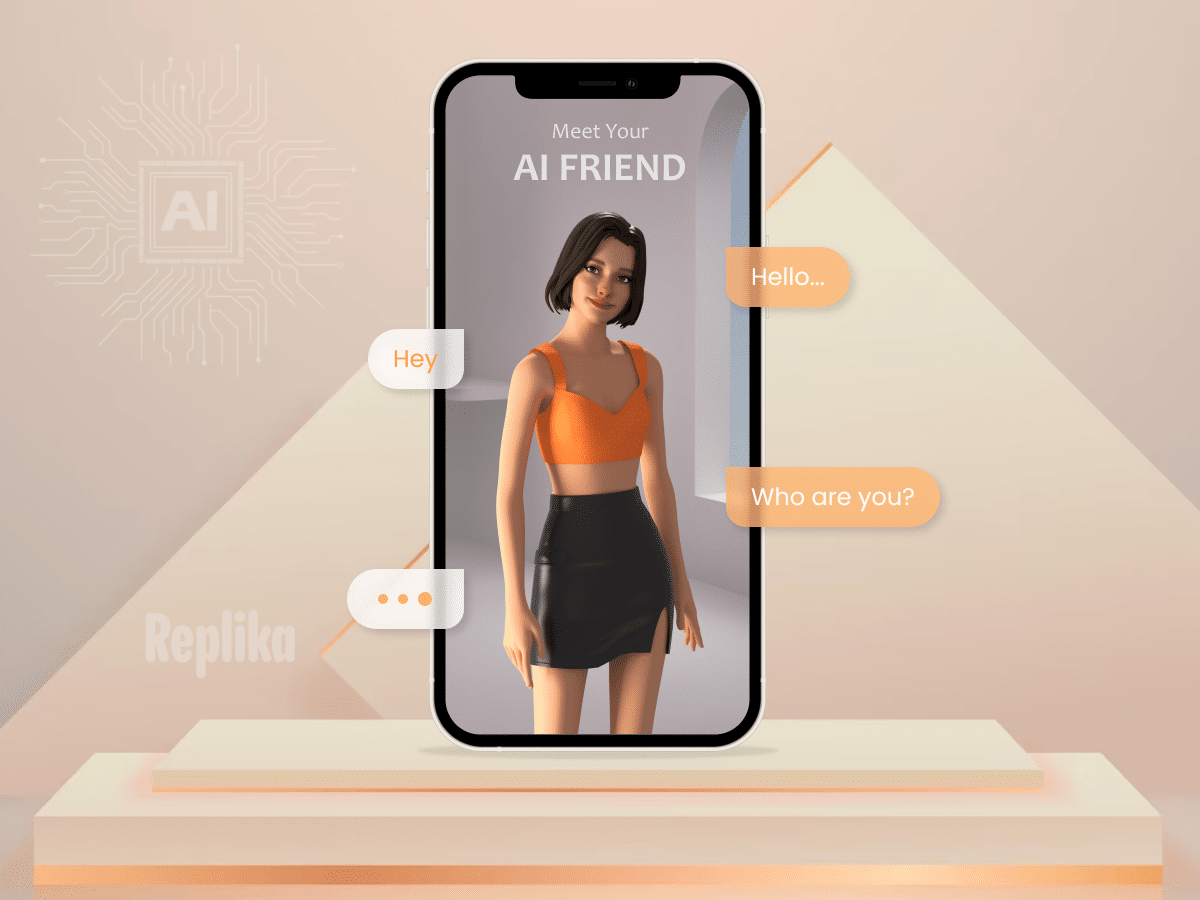 A Detailed Guide to Building an AI-based Chatbot App Like Replika
Jignesh Nakrani
Artificial intelligence links progress and those seeking personal growth. Chatbots have emerged as a popular tool for engaging users and providing personalized experiences among the myriad of AI applications. One… Read More