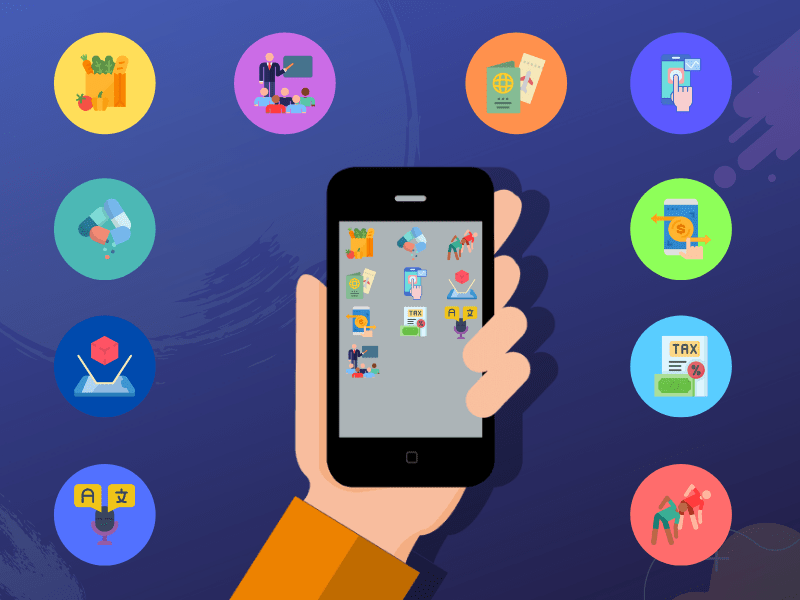 Ankit Patel

February 28, 2020

5 min read
Everything today is mobile-operated. The glittering success through apps has attracted many start-ups and they are approaching mobile app development company to get the trendiest money-spinning app developed. But, before you hire the services of any company for developing an innovative, extraordinary and unique app, it would be wise to know about some of the best and trending app ideas that would rule the app world in the year 2020.
Although it's not going to be an easy task as it seems. Hence, follow the below mentioned tips for selecting the best app ideas:
Identify target market as per your niche
market research
Review your competitor's apps
Jot down their success/failure factors
Explore App Stores to analyze industry trends
For popularizing the app create buzz
Now, it's time to discuss the top app ideas among which you can choose and build a useful and intuitive app with the help of a mobile app development company and make the living of your customers easier by enabling them receive the services with a single tap.
1. Grocery App
Shopping for groceries is one of the most boring household tasks and everyone wants to finish it as soon as possible. We all go out to shop for grocery items at least once or twice a month. Most of the people pick their grocery stuff within the first week of the month. Hence, with a grocery app the user need not have to step out of their home and can keep on adding items to their cart as per their convenience and schedule their delivery right to their home.
Numerous grocery applications like Grocery Pal, Grocery iQ, MealBoard, etc. have already entered the online market offering best grocery shopping experience to the users. While developing grocery app, to make it exceptional you can ask the mobile app Development Company to include some USP and other than that you can offer:
Order for even one item
Zero cancellation charges
Cashback on each purchase
Comparison of price between stores
2. Medical App

The medical sector too has been influenced by the technology revolution and this is the reason why you can notice several medical apps thriving in the market. Right from searching the nearest pharmacy stores and required medicines to viewing the medical bills, the medical apps offer complete medicine-related services.
The most famous medical apps built by mobile app developers include MedPlus Mart, Hidoc Dr, Medical News & Journals, Medscape, Epocrates, and more. If you too want to get a medical app developed you need to add some exceptional features to your app that other apps may not have, like:
List of close by pharmacy stores
List of top doctors
Medical summary of customer
List of medical terms with their meanings
List of diseases with their symptoms
3. Educational App
With the educational app, a student can easily learn and understand whatever he wants to despite his location. Also, the app helps the students to find abundant stuff for their projects. The app enables them to avail of online coaching classes, be a part of online tests and get their doubts cleared from available online tutors.
Educational apps like Duolingo, Quick Maths, Science360, DragonBox and many more play a vital role in boosting the efficiency of the students. If you think this is a rewarding app then you can hire mobile app development services so that you can enter the mobile app market.
4. AR Enabled App
Earlier Augmented Reality was not used for developing apps. Because of the immense popularity of AR enabled apps like Pokemon Go and Ingress, mobile app developers prefer using it for developing a seamless and highly functional app. You can see AR everywhere:
Travel apps – Through the travel app a traveler can see the distance and direction to a particular sight, share his location with the coordinates in case he gets lost and locate the nearest hotels, cafes, and means of communication.
Medical training – Without the need of real cadavers, the medical students can easily practice surgeries and learn how to stitch the wounds via this app.
Interior design – Choose furniture and mount them on different parts of the room to see which area will be best to place it permanently.
Mechanics – With step-by-step 3-dimensional instructions, the mechanic can make repairs faster with minimum errors.
5. Travel App

Who doesn't love to explore different parts of the world? A travel app is like a blessing for all those travelers who are visiting a particular place for the very first time. Not only is the app handy for tourists, but local people can also take its help to navigate routes and find shortcuts. With the travel app, a tourist can get to know about different tourist points, parks, museums, zoos, and galleries of a particular place. The app also assists the traveler in finding places to dine and stay.
6. Voice translation apps
Voice translation app is another app that proves to be very helpful for the tourists. An app interpreting speech can act as a savior for you when you are completely new to any particular language. Besides, there are not too many voice translation apps in the market; hence you can grab this bonus point and choose this app idea as in future this app is going to be a rewarding and profitable app. With mobile app development services of a reliable company you can own an exceptional voice translation app.
7. On Demand Service App
Though there are already too many on demand services providing apps on Play Store and App Store, still there is a high potential for this app as after a hectic day not a single person would like to move out to dine or buy products or stand in long queue to send a parcel or book travel tickets. Some of the trending on-demand service app ideas are:
Delivery (groceries, food, alcohol, gifts, flowers, etc.)
Logistics
Transportation
Other services (such as booking a plumber, salon expert or massage specialist
8. Mobile Banking App

The time to make payments via hard cash has long gone. Hard cash has been replaced by mobile wallets and plastic money. Mobile banking app offers a plethora of benefits to the customer such as account tracking, accessibility, no fear of hard cash getting stolen and many more.
Thus, investing in mobile banking apps can be a good and fruitful idea that can offer you success rapidly. A few mobile banking apps running successfully are Ally Mobile Banking, Capital One Mobile, Bank of America Mobile Banking and Chase Mobile.
9. Tax Management App
Managing as well as paying taxes is not an easy task and requires complete concentration. In this fast-moving world, everyone is so busy in achieving their goals, that they hardly get time to calculate the total due amount. Thus, they would prefer to switch to a solution that would automatically calculate their tax amounts.
Hiring mobile app development services and getting developed this app is another good option and it is surely going to gain popularity as people are getting busier day by day. You can integrate your app with secure payment gateways so that the user uses it glitch-free while paying the taxes.
10. Fitness App
This is another timeless app idea for a start-up. Today, people very much figure conscious and want to be fit forever; hence they look for mediums through which they can remain fit all the time. Fitness apps like Asana Rebel, Fitbit and Strava are going to be used more in the future.
Conclusion:
The app ideas mentioned in this blog are just a few. Other than the above-mentioned ideas there a lot many app ideas like movers & packers app, VR enabled app, alcohol delivery app, taxi booking app, IoT powered apps and many more. Being a start-up, you must look around you to detect the challenges, choose the app that can be more lucrative for you and then hire mobile app development services to get that app developed.
You may also like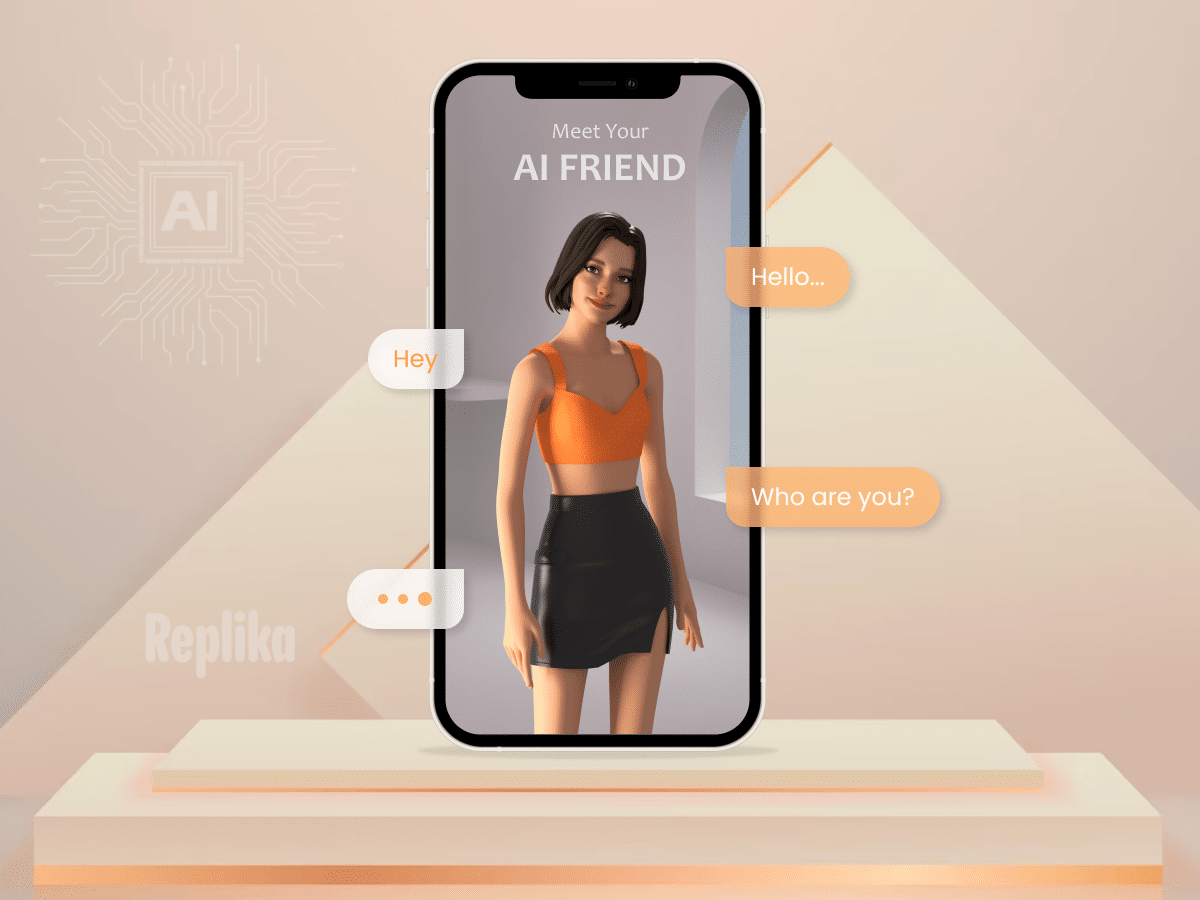 A Detailed Guide to Building an AI-based Chatbot App Like Replika
Jignesh Nakrani
Artificial intelligence links progress and those seeking personal growth. Chatbots have emerged as a popular tool for engaging users and providing personalized experiences among the myriad of AI applications. One… Read More